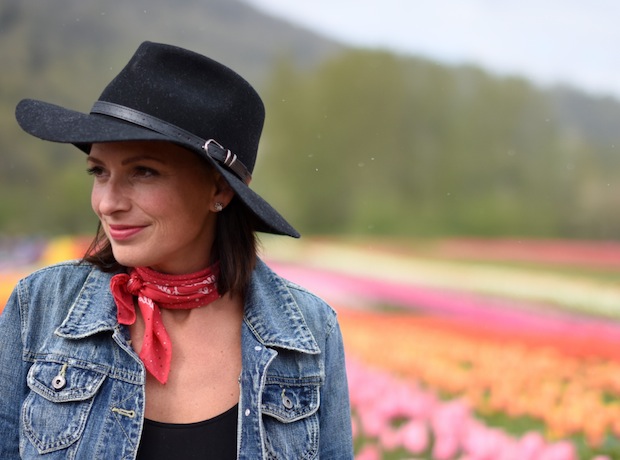 You guys…Abbotsford is on the map. What???? It's so true…having grown up in Abby, I love hearing people say they're making a "road trip" out to the country to see the tulips! I don't feel like we're so far out of Van, but regardless, the trip to Bloom is indeed worth it…whether you're road trippin' here or you're a local.  After the seemingly endless winter we've had, it could be that we're just so darn happy to see life rising and colour blooming. These tulips shout out that we've made it through!
It's been a bit of a challenge to get to the fields this year. Our schedule has been hairy (not complaining…just being real!) and Mother Nature has made it hard to plan.  So when I saw that we had a free afternoon we jumped at the chance and decided, rain or shine, we were going. Little side note: we went on a Tuesday after school and it might have just been the most brilliant idea we had, unbeknownst to us. We parked RIGHT at the front and were thrilled to realize that our admission was only a twoonie! Local friends, go on a Tuesday or Thursday for this perk. The weather was a bit wonky that day but it really didn't matter. We had our boots, we had our umbrellies and it was all good. Actually it was better than just good. It really was stunning.  A plant expert I am not, but the oodles of tulip varieties just amazed me. And taking the time to really appreciate the different colours and petal shapes was not only fun but…well…relaxing. Is that a weird way to explain it? It just was so pretty and peaceful and I was so glad to walk the fields with my girls. The rain didn't last long and didn't dampen our visit. In fact, the water droplets on the tulips were stunning. The only thing I would have done differently is to stay longer. But alas, volleyball practice called us home…
Lexi brought the camera and captured some beautiful shots of these blooms. She was also kind enough to direct me down some of the rows to get right in the thick of all these gorgeous flowers! Have I mentioned how happy I am that she has taken an interest in photography? So much more enjoyable than when Scott used to do it under duress….and snap about 30 pics in 7.2 seconds and be "all done".  So, ya…it's safe to say he's happy with her newfound interest as well! If you haven't had a chance to visit Bloom, you really should! You still have time..they are open until Sunday, May 7th. Click here for all the deets…. ps if you're planning on going on the weekend, remember to purchase your tix as entry is limited on those busy days:) Happy photo snapping…you won't be able to resist.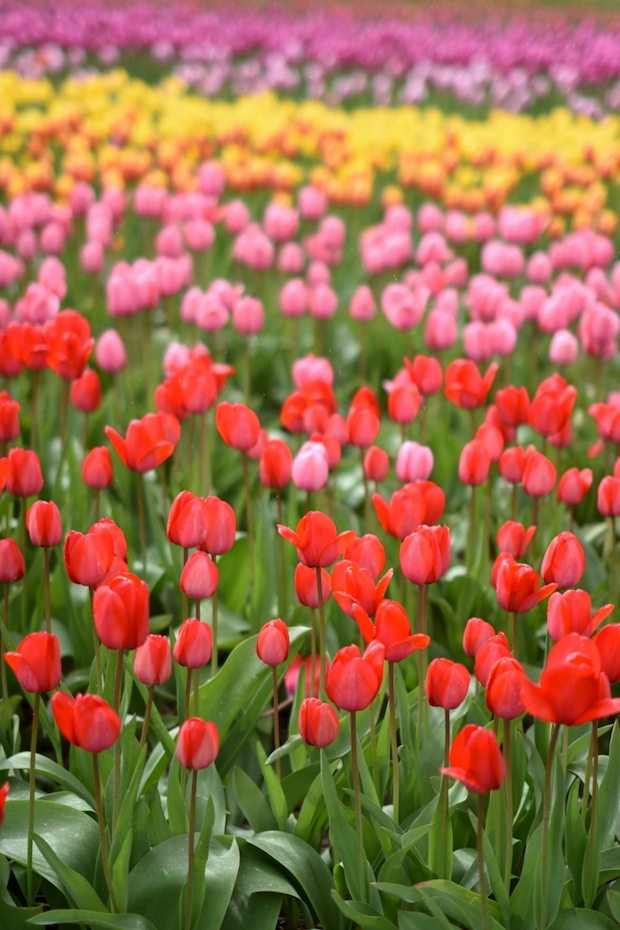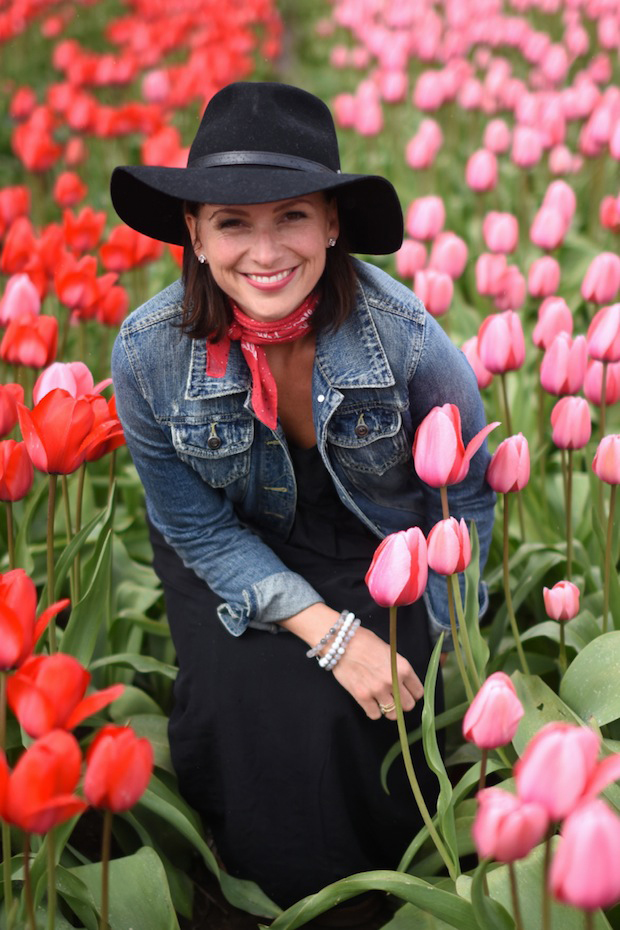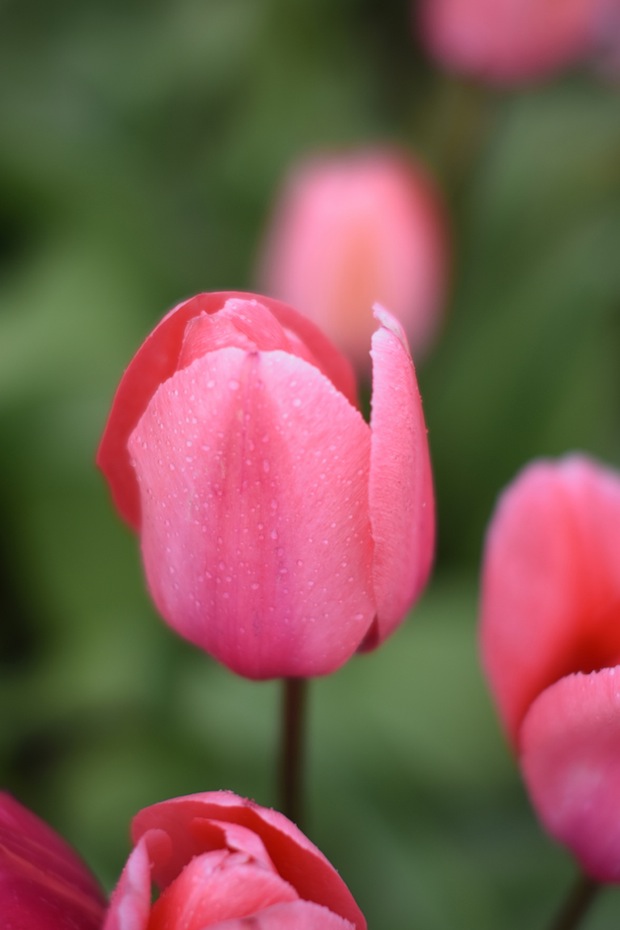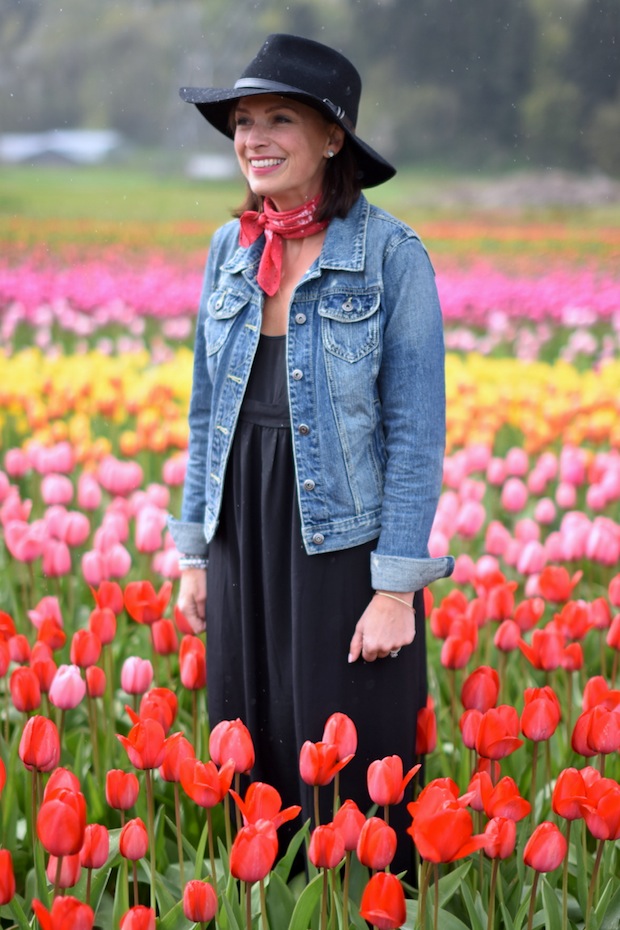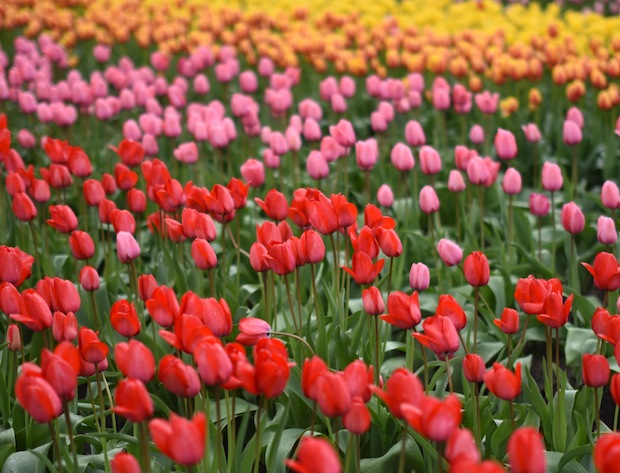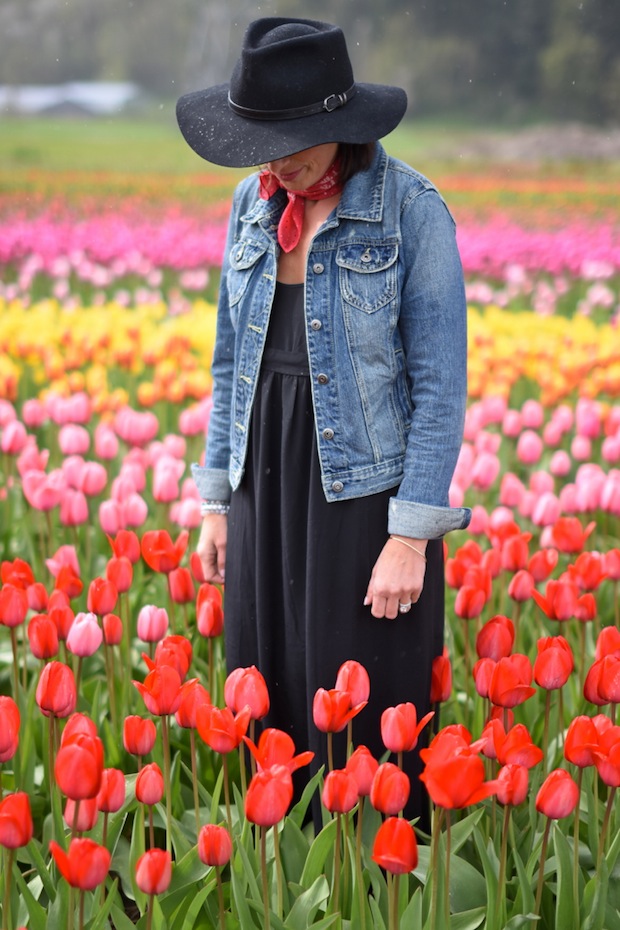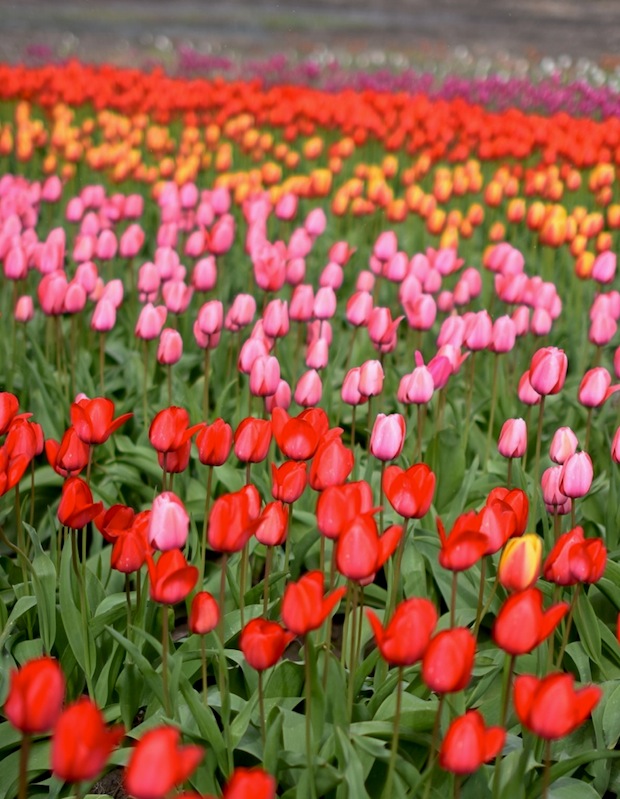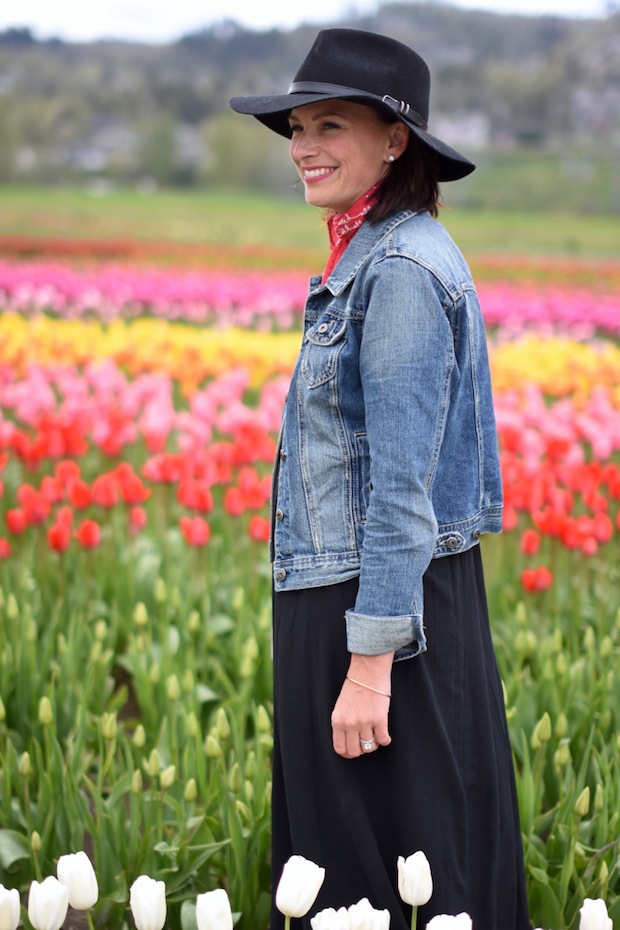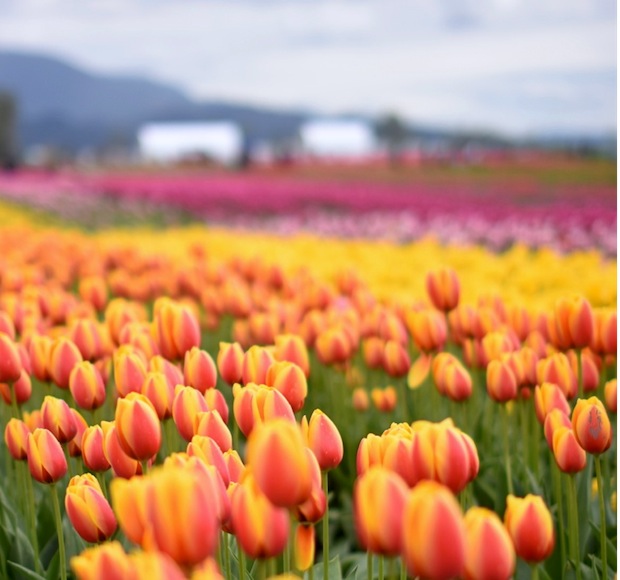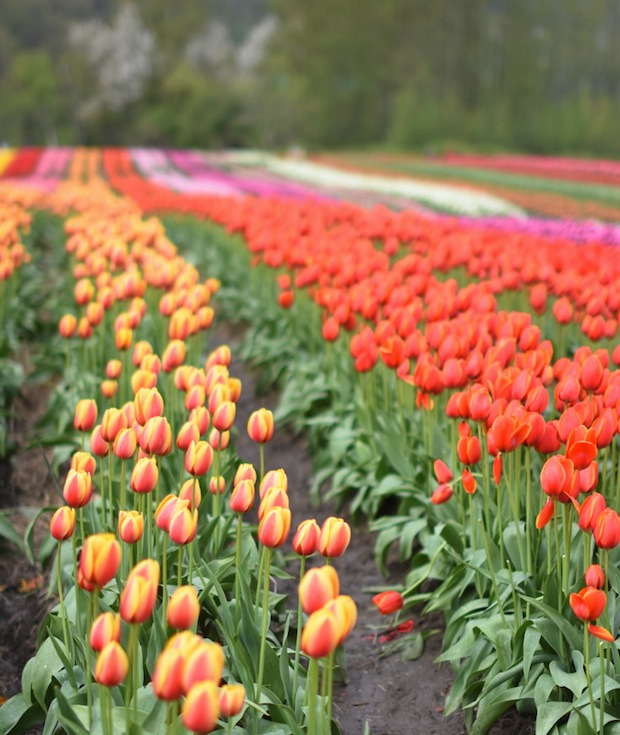 Dress: this year's version, or this simple black one | Denim Jacket: old, here's a splurge and a save | Bandana | Hat: old, but check out this one or this one |