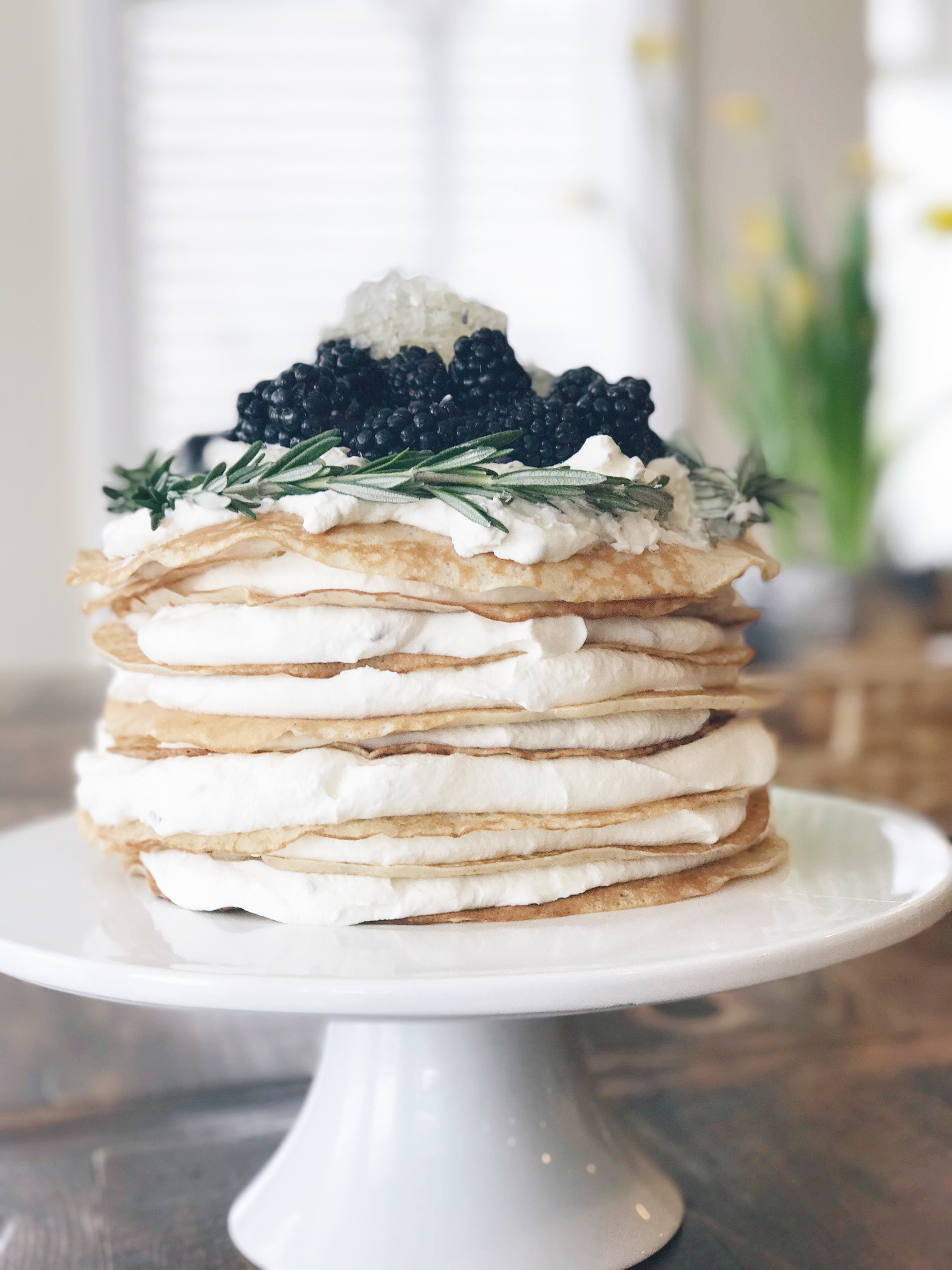 Did you all have a nice Easter weekend?  Ours was great…packed with tons of fun stuff.  Friday night we celebrated Jason's parents 25th anniversary in Vancouver.  Saturday we surprised Dylan with a 16th birthday party as we were away for her birthday.  Sunday we visited with a friend from Toronto.  And Monday, I hosted my family for Easter and my mom's birthday.  Mac also had a hockey tourney close to the city all weekend.  So it was a full, but amazing weekend!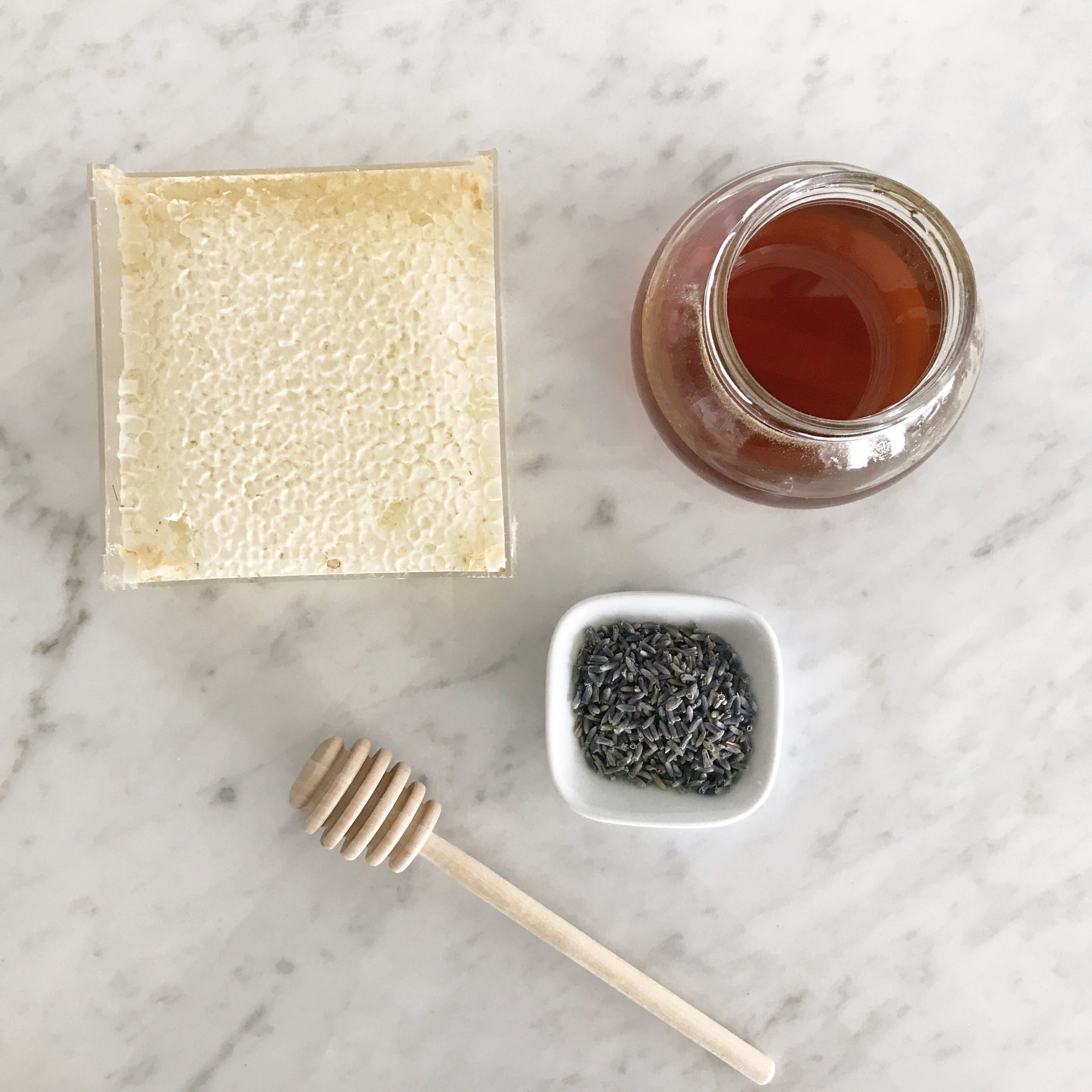 In preparation for the weekend, I was trying to decide what to make for dessert for Easter and my mom's birthday.  I knew we would have paska, which is Mennonite Easter bread, so a traditional cake seemed a bit much.  And…we had cake for Dylan's birthday.  I found a recipe on Pinterest for a Honey Lavender Crepe Cake and that sounded about perfect…not too sweet or cakey, and the only sweetener in the entire recipe is honey!
I pretty much followed the recipe to a tee.  Here are a few pointers…  The crepe recipe looked a bit odd to me as it didn't have any eggs in it, however, it makes thicker crepes which makes them easier to handle and gives the cake some substance.  I did add a bit of water to the batter to loosen it up a little bit.  The great thing is you can make the crepes in advance, earlier in the day, as they need to be cool before you assemble the cake.  I stacked them with parchment in between.  You can also whip the cream and honey a few hours in advance and keep it in the fridge.  I waited to fold in the lavender just before assembling.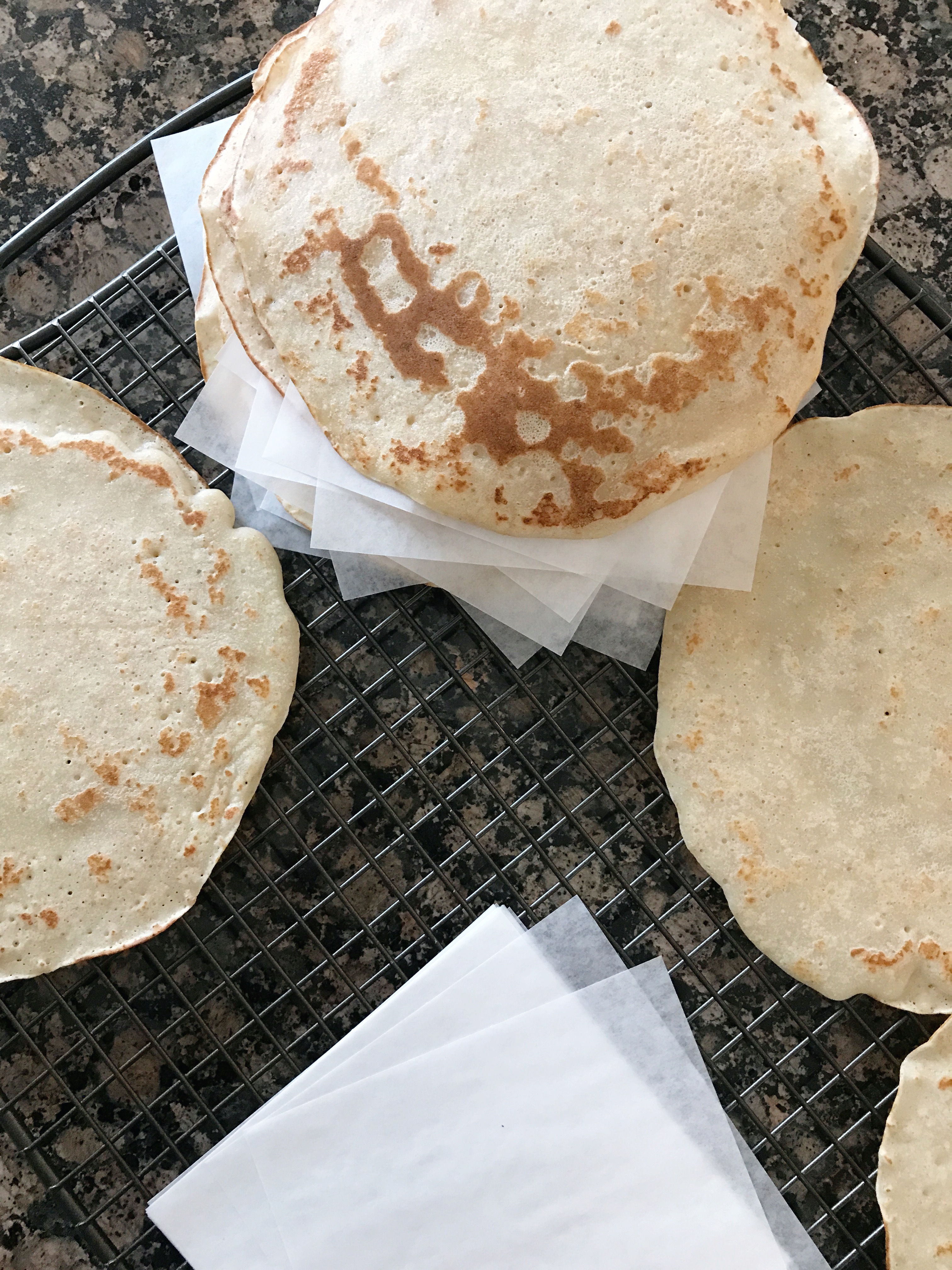 I decorated the cake with fresh rosemary and blackberries..I think the blackberries nicely tie in the lavender.  I added a bit of honeycomb on top and a sprinkling of dried lavender.  It was actually easier to put together than I thought and I really like the simple, organic beauty of it!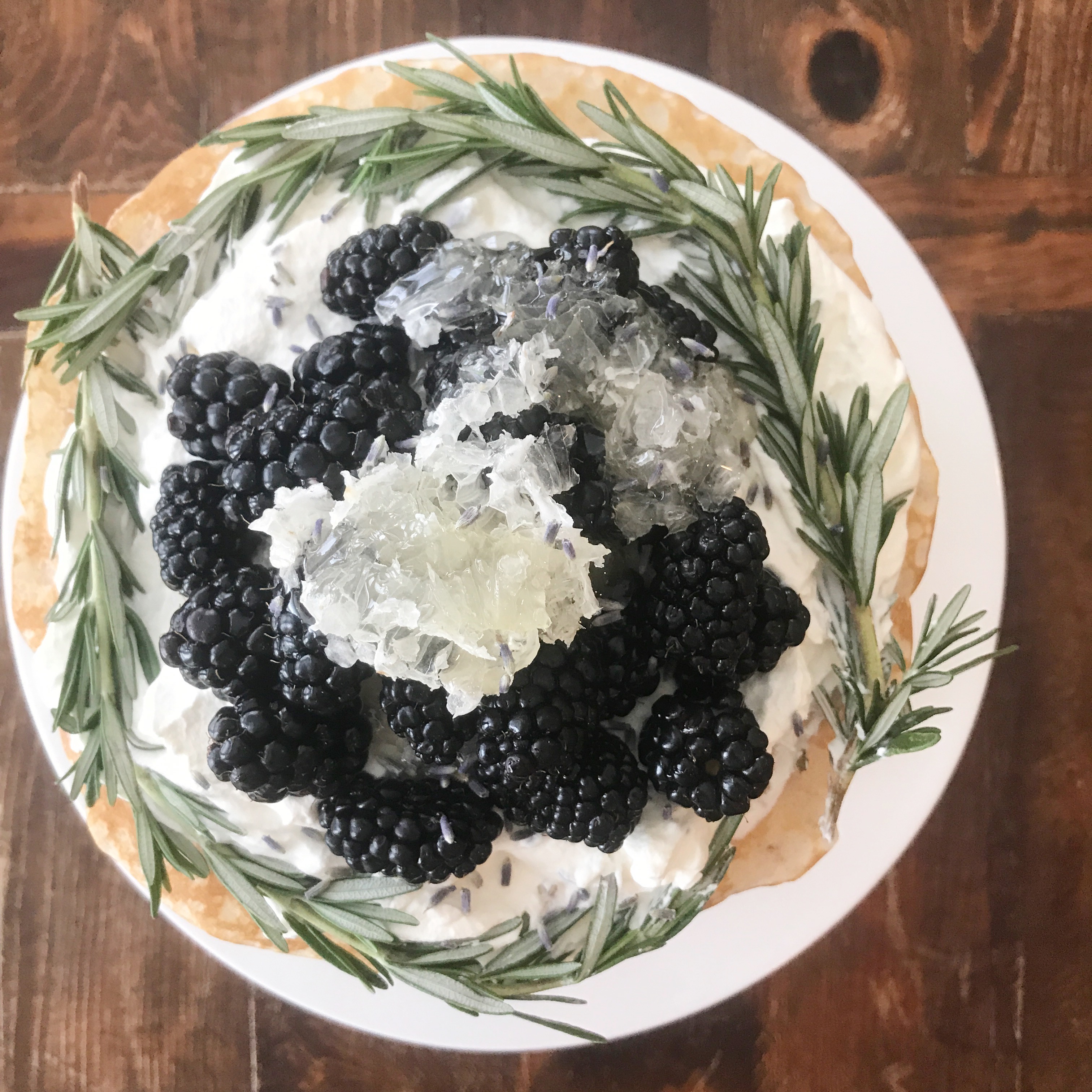 I picked up honeycomb and lavender honey at Campbell's Gold just down the street.  I like using local honey if at all possible as they say it can actually help with allergies!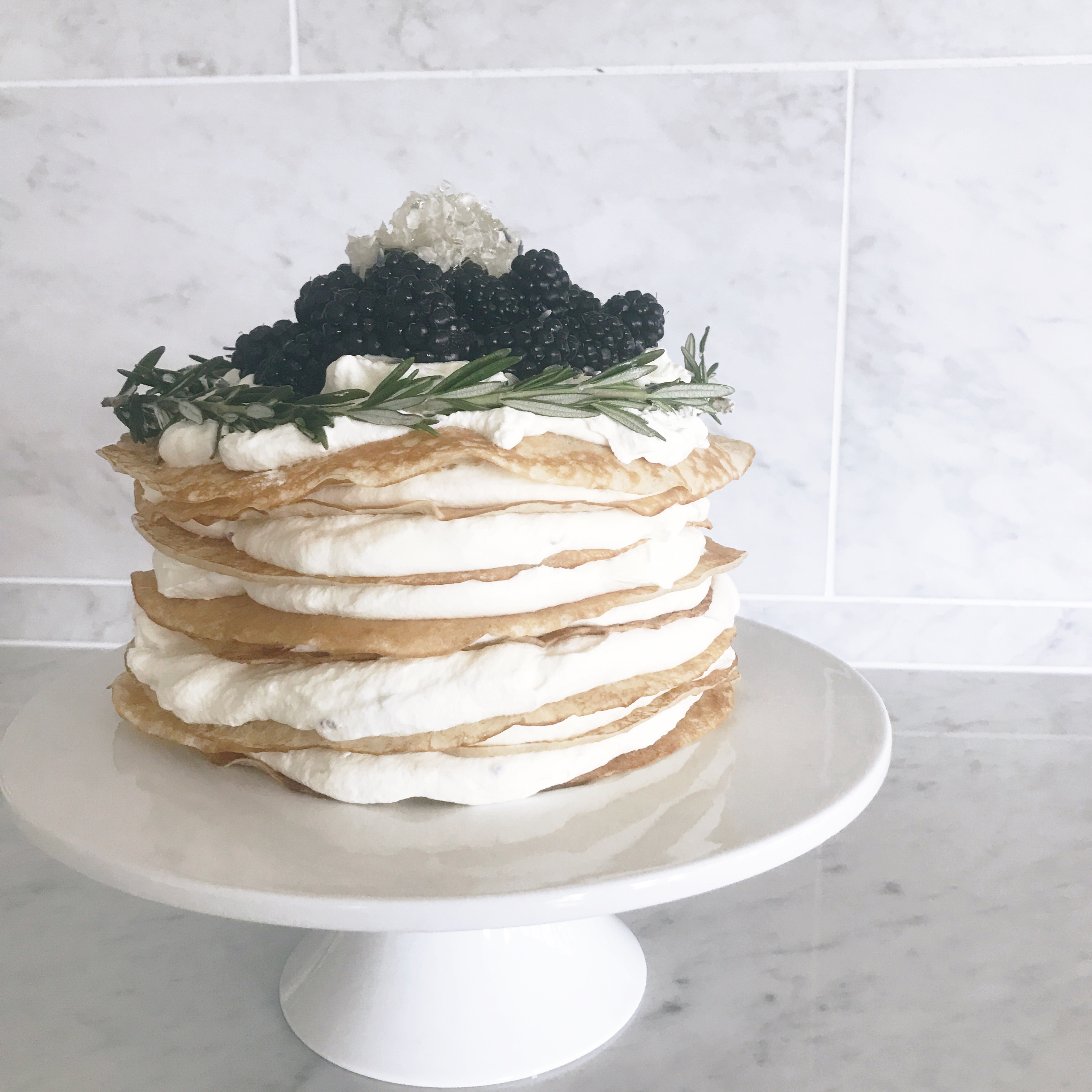 This recipe was posted for a breakfast in bed idea for Mother's Day, which I think is amazing…and a great one to keep in mind as Mother's Day is coming up soon!