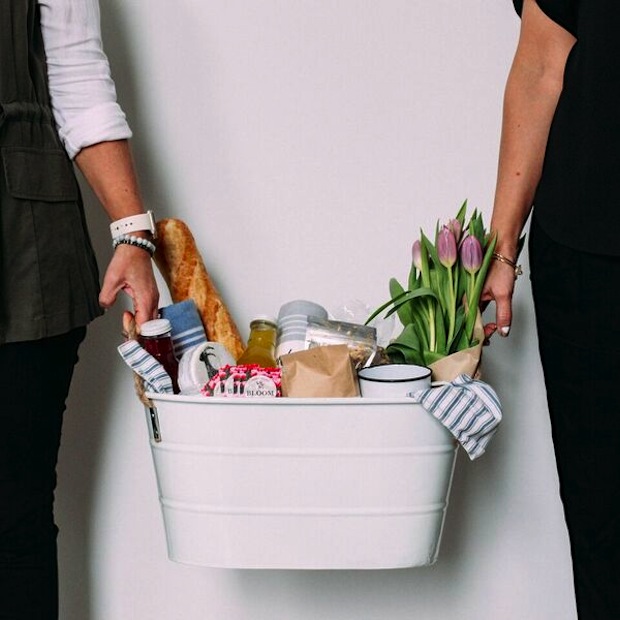 Who else is counting down the days until Spring? Me me!! Ok, not only is Spring fever in full force, but the anticipation is off the charts for this year's Abbotsford Tulip Festival! Aptly named Bloom, it is this moniker that brings back the visual we were all drooling over last year. A massive 10 acre field literally exploding with vibrant blooms (like over 2.5 million of them!!), it became not only THE most beautiful place to visit in the valley, but undoubtedly the MOST instagram worthy spot I can think of.
If Bloom is new to you, let me tell you that you will want to plan a visit this Spring…located an hour outside of Vancouver, this experience will have you wandering through the tulip fields, visiting the u-pick field to create a magnificent bouquet or purchaing pre-picked tulips from the "Bloom Mobile"(their on site flower shop). Food trucks and a covered picnic area will allow you to soak in the experience at your leisure, letting the kids take part in family friendly games and onsite activities. It really is a treat for the entire family.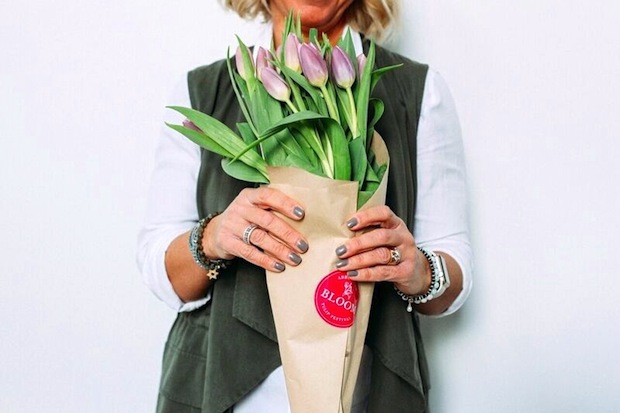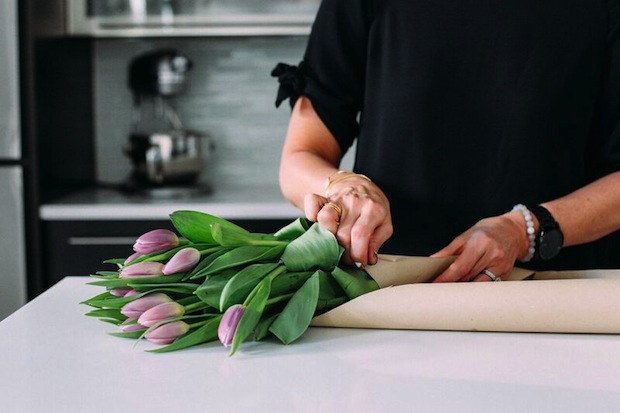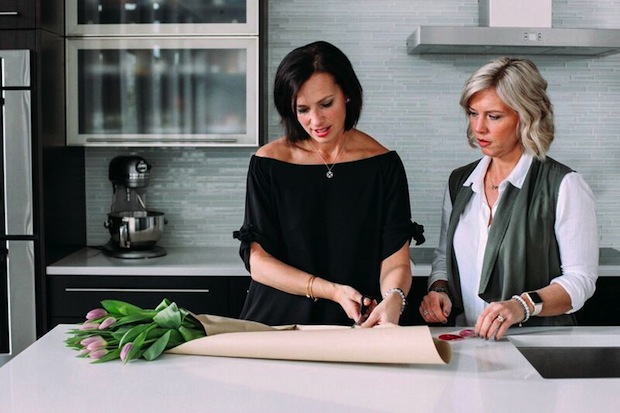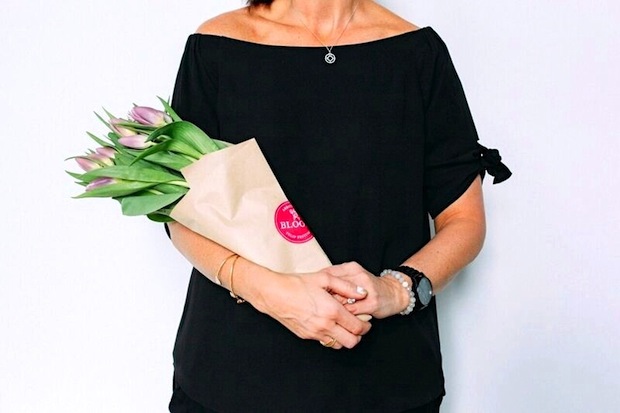 This year promises to be everything last year was…and even better! To help plan your visit to the tulip fields, here are some Cole's notes to get you ready:
When: April 10- May 7th, open 9:00am to dusk
Where: 36737 North Parallel  Road, Abbotsford
Weekends & Holidays: $15 per person. (Must be pre-purchased online here)
Weekdays: $8 for ages 13-64 . Tickets available at the gate.
Locals Night: Tuesdays & Thursdays after 3 pm: $2 for Abbotsford residents.
**Children 2 years and under are free. Parking is included with all tickets.
WHAT'S NEW THIS YEAR?
A new admission process promises to make your visit to the tulips fields smooth sailing, allowing you to enjoy the beauty of the fields without a worry. First of all, weekend and holiday tickets must be purchased online in advance of your visit. These weekend ticket sales are capped. (Online ticket sales have officially launched).
Locals Night. Bloom loves our community and is launching Locals Night for us local peeps to enjoy the fields at a fraction of the cost. On Tuesdays and Thursdays after 3pm Abby residents are offered a $2 entry. Guys, this is big! (Bring proof of address, ok?)
Accessing the fields. If you're arriving from out of town, please go to the website for directions as they will take you to the ideal exit to keep traffic moving efficiently. Locals, we invite you to take the #3 Road exit (Exit #104) to help make this happen!
PURCHASE TICKETS ONLINE www.abbotsfordtulipfestival.ca
Ok, let's talk about the giveaway we're hosting to celebrating the opening of BLOOM: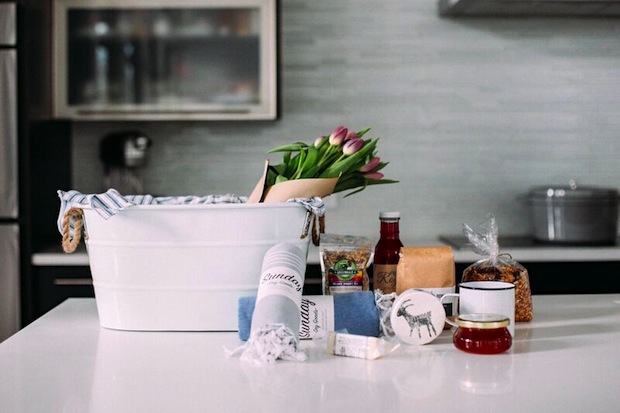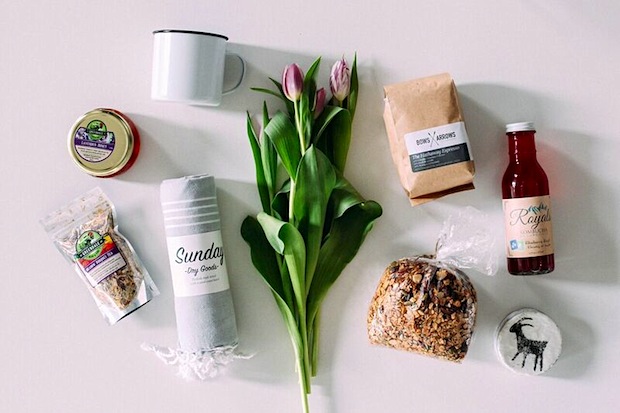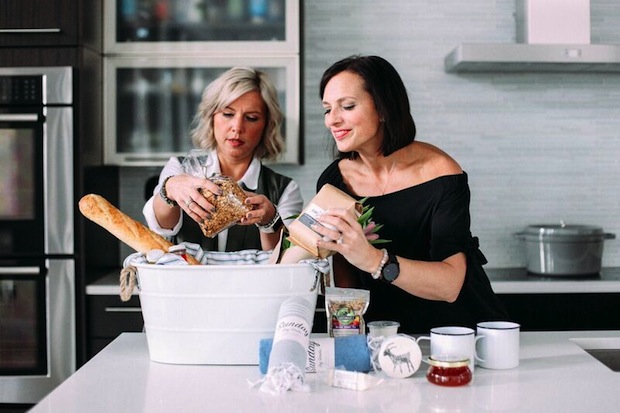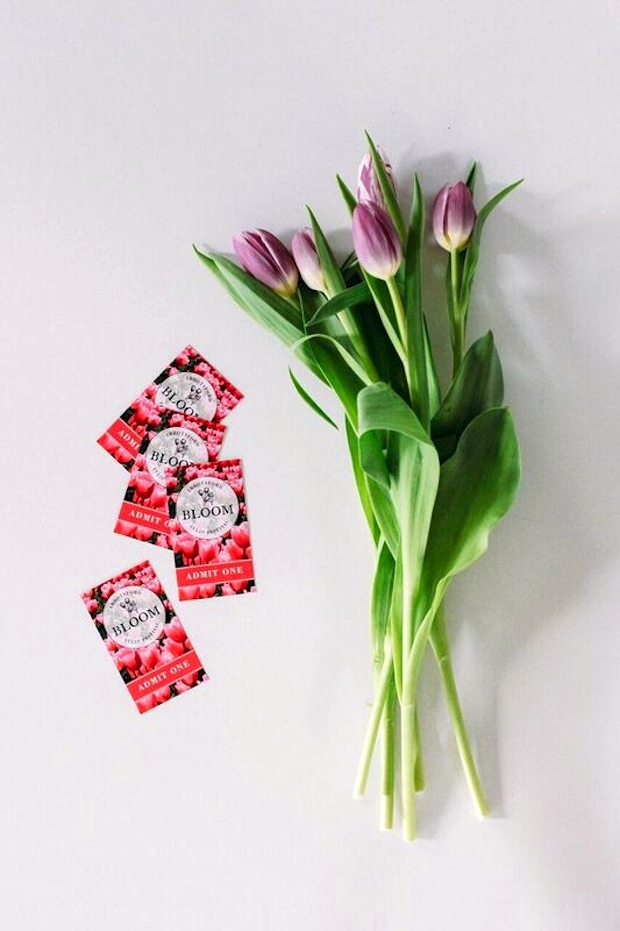 We are thrilled to partner with Bloom for a giveaway that is so sweet! Bloom loves to celebrate our community and what better way to do that then give one of you lucky readers the full BLOOM experience along with some Backyard Basket love?
One lucky Sugar Plum Sister will be randomly selected to win:
4 tickets to enter Bloom.
A voucher to grab some eats on-site.
Tulip bunches to bring some Spring into your home.
The Backyard Basket filled with goods crafted right here in our backyard…they also happen to be our local SPS favourites!  | Spruce Collective: enamel mugs |  Old Hand : coffee beans | Mt Lehman Cheese: an assortment of handcrafted cheeses | the Royals Kombucha: kombucha | Lepp Farm Market: lavender honey, loose leaf tea & a $25 gift certificate | Montrose & George: 2 turkish towels| Duft & Co: freshly baked foccacia | Hazel Springs Bakery: homemade granola |     …..It truly is a curation of local at it's best!
To enter simply:
Hop on over to Instagram and follow @abbotsfordtulipfestival @sugarplumlaurel @sugarplumpam
Tag a friend who you would love to join you exploring the tulip fields.
Enter as many times as you would like!
Entries will be accepted until Sunday, March 12, 2017 at 11:59pm. Winner will be announced shortly after.
*Open to entrants living in the Lower Mainland. Local pickup to take place March 13/14th. Some restrictions may apply.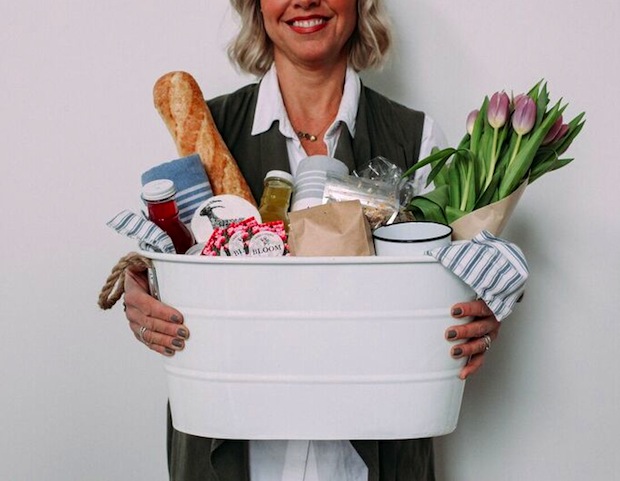 Thank you to our local friends for helping us kick-off Bloom with such a huge bang! I'll admit, I wanted to keep this basket myself…it's so good!
This post was sponsored by Bloom, but all opinions are our own. We are huge fans of the Bloom family and can't wait to make our own visit to the tulip fields.