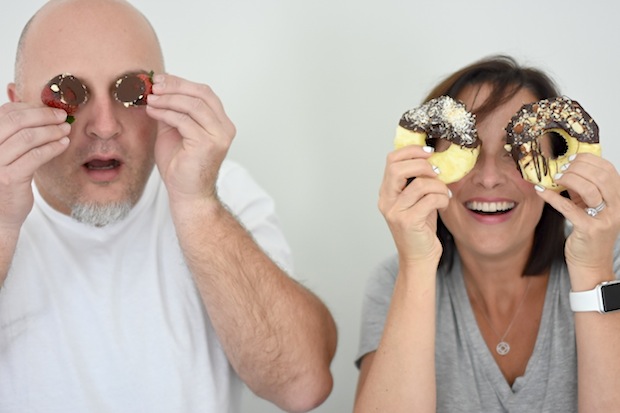 Are you wondering what I mean by the "un"blogger version? Let me start by saying that I love seeing all of the beautiful Valentine's posts on my feed…I can never get enough of the beautiful shades of pink blooms, pretty cocktails, romantic settings, elaborate dinners…sigh. Love em! But…the reality is that with Vday being on a weekday, #momlife can make it a bit hard to plan something over the top. It's a regular scheduled day of driving kids to their activitites, eating dinner on the fly…you get my drift.  NOT that I have a problem with it. It's just makes celebrating love day a little more of a logistical challenge…
So this is my unblogger version. I still feel like it's super important to honour the day (and your mate) with a little sumthin' sumthin'. It doesn't have to be elaborate! But the idea is to take the windows of time you get and make the most of them. A little shared treat and some moments together are so worth it. And necessary if you ask me.
My plan is to make some of these choc dipped treats and enjoy them with Scott (even if we have to tell the kids to get lost for a couple quiet minutes ha!).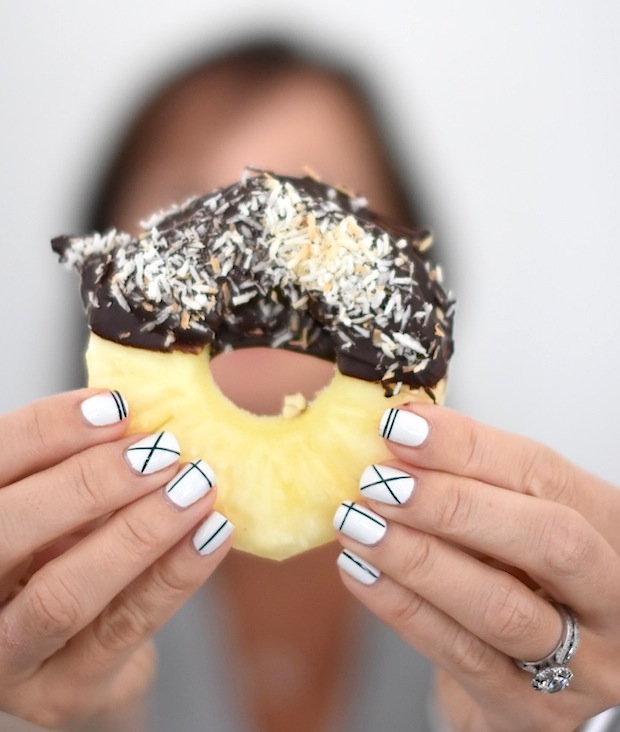 It's almost so simple I wondered if it was worth posting! All you need is:
dark chocolate chips
coconut oil
fruit… I used bananas, pineapple and strawberries
toppings… toasted coconut flakes, roasted/chopped almonds
Simply melt the dark chocolate slowly in the top of a double boiler (or a glass dish overtop a pot in my case)…add coconut oil to reach desired consistency once the chocolate is melted.
Dip the fruit and add your toppings… how easy is that?!?
*if you're wondering how to core the pineapple cut the pineapple in slices and then use a round cutter (I actually used a shot glass ha!) to cut the centre out.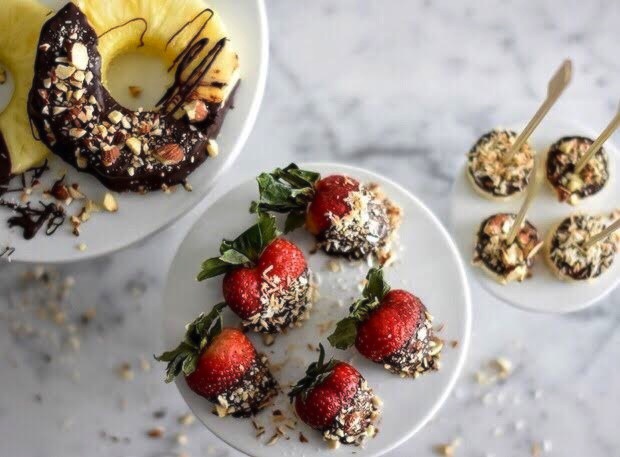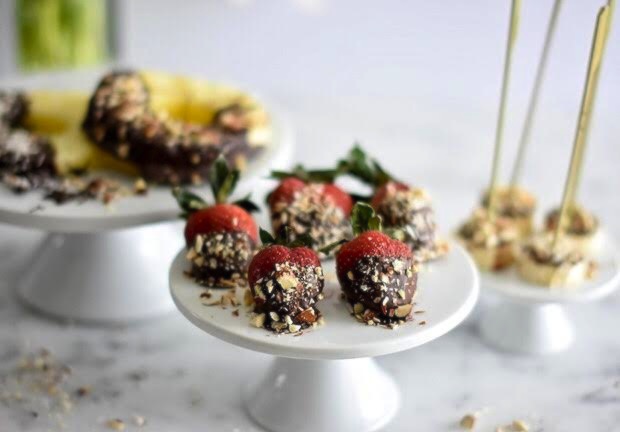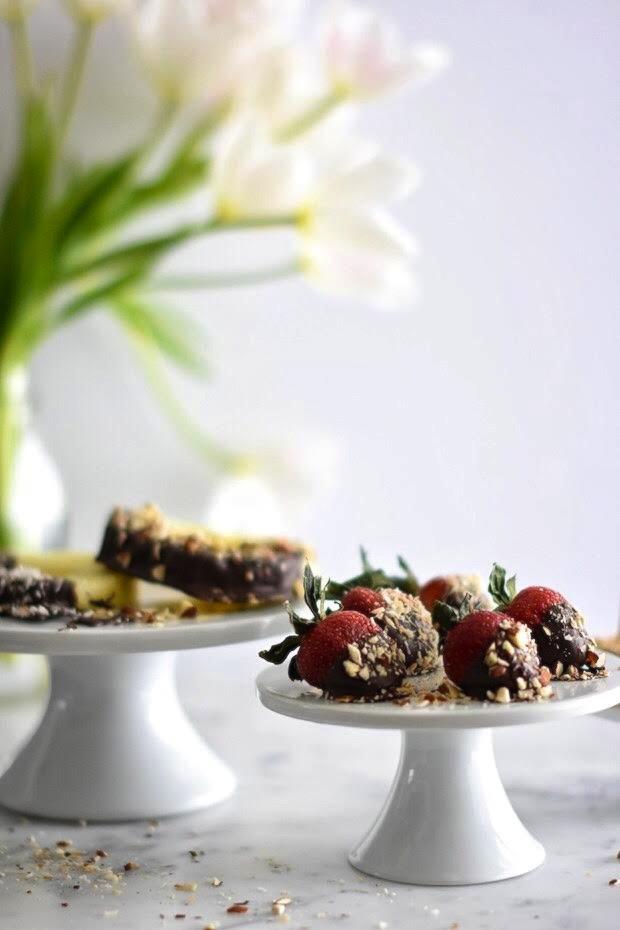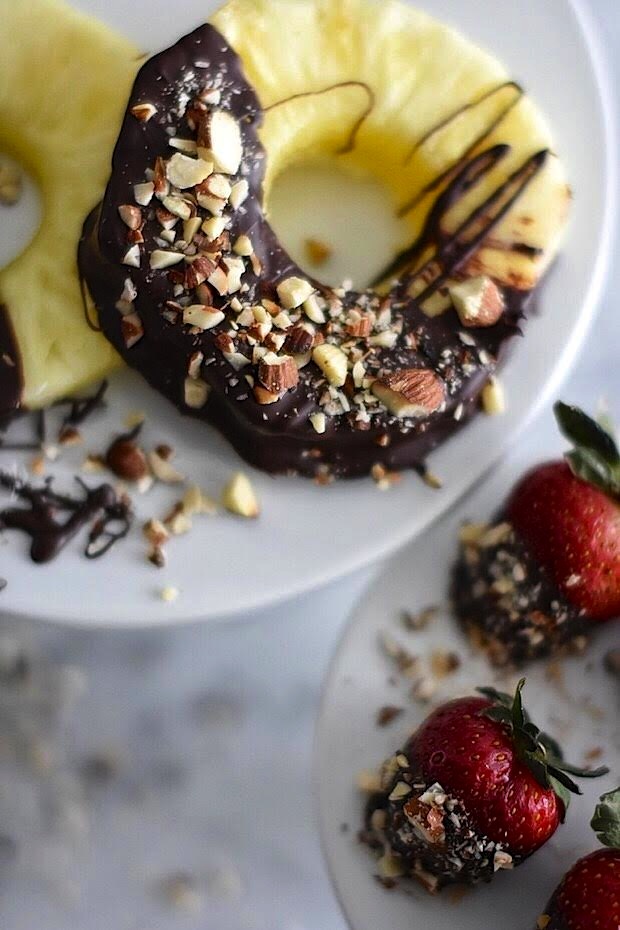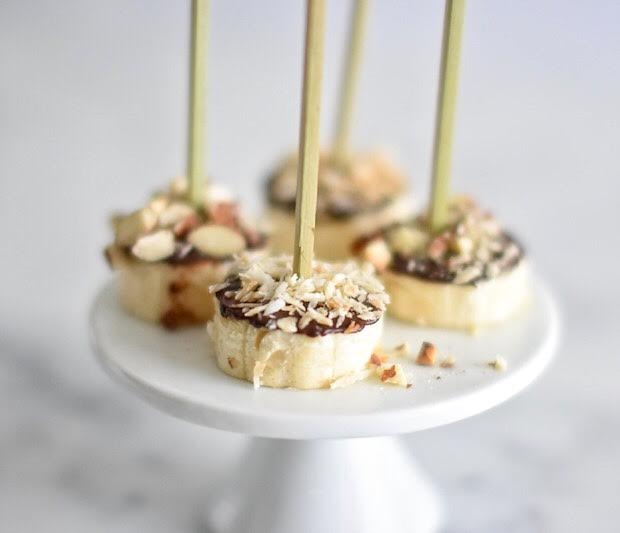 And we might have had fun with prepping for this post…give the guy 2 strawberries and he's bound to act foolishly!!! I would have expected no less…
Wishing you a great weekend. Now that the crazy weather has calmed, it's time to get outta the house! Laurel xo