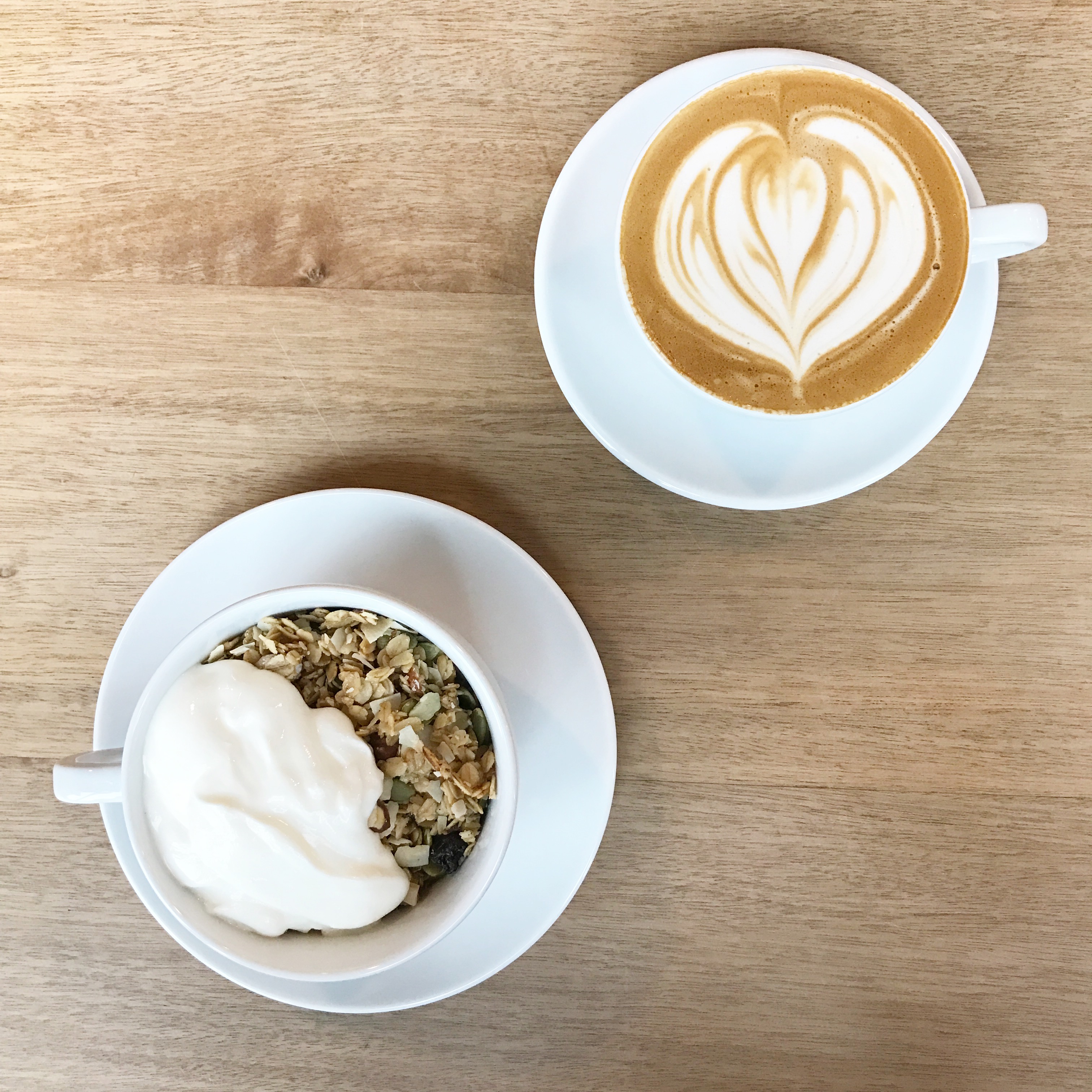 A huge benefit to travelling with the kids for hockey and dance is that I get to check out a lot of amazing places. This past weekend I was in Portland with a Dylan. Hello…the city of amazing coffee and food!!!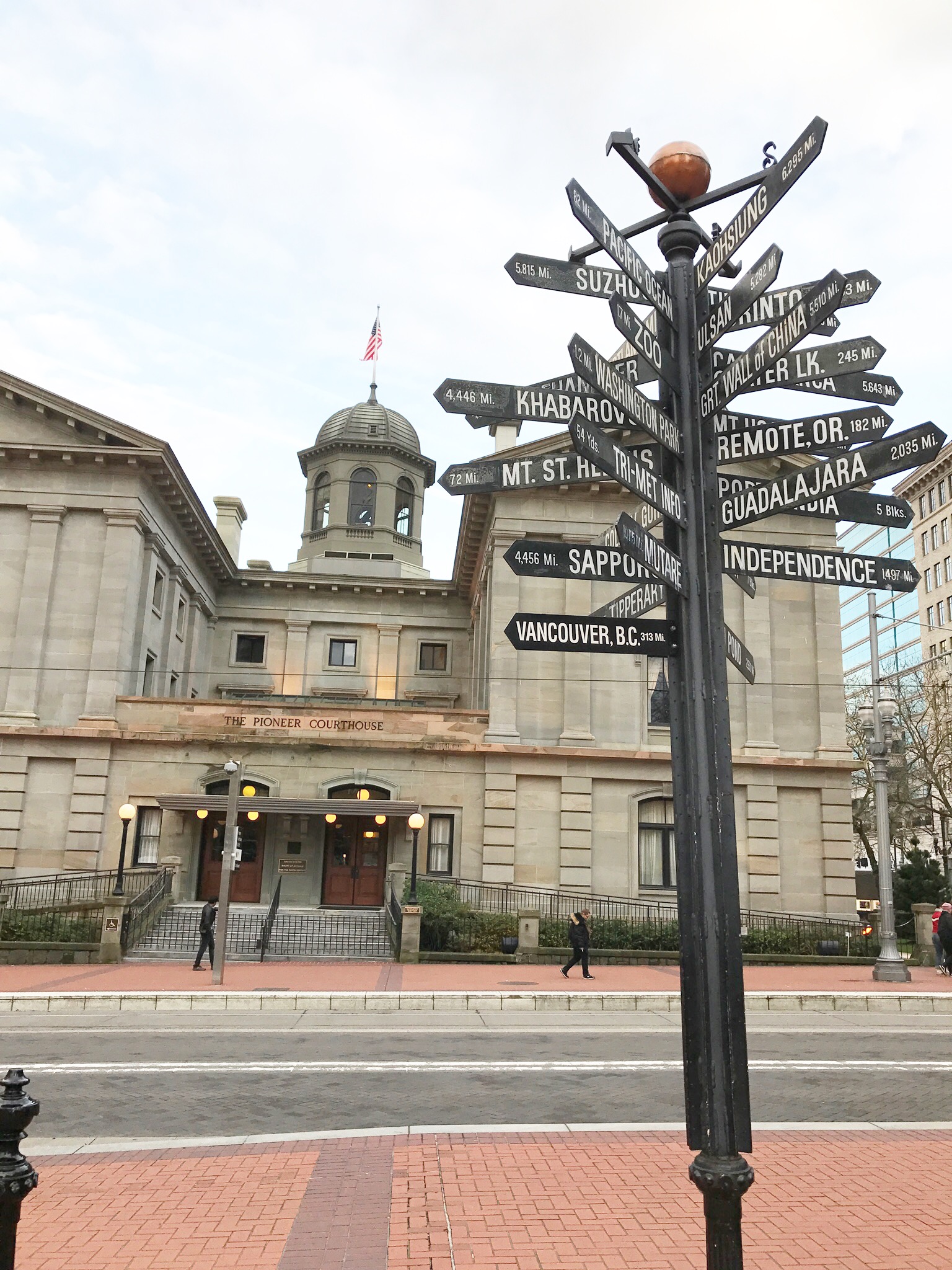 This is by no means an exhaustive Portland travel guide. We were there just shy of 48 hours but I did try to pack in a lot while Dylan was dancing. This was my first time staying downtown so I only went to places within walking distance. And you can check out some of my faves from a previous trip when we spent an evening in Portland here.
1.  Heart Coffee Roasters  The minimalist space is super cool and the staff are uber friendly. The don't have a ton of seating in their downtown location so snag your seat early on weekends. Their house made cashew almond milk lattes are my fave!!  I also had their granola with organic honey yogurt. I wish I could have bought some granola to bring home. It was full of coconut and pumpkin seeds and had a hint of cardamom. But I did bring some beans home.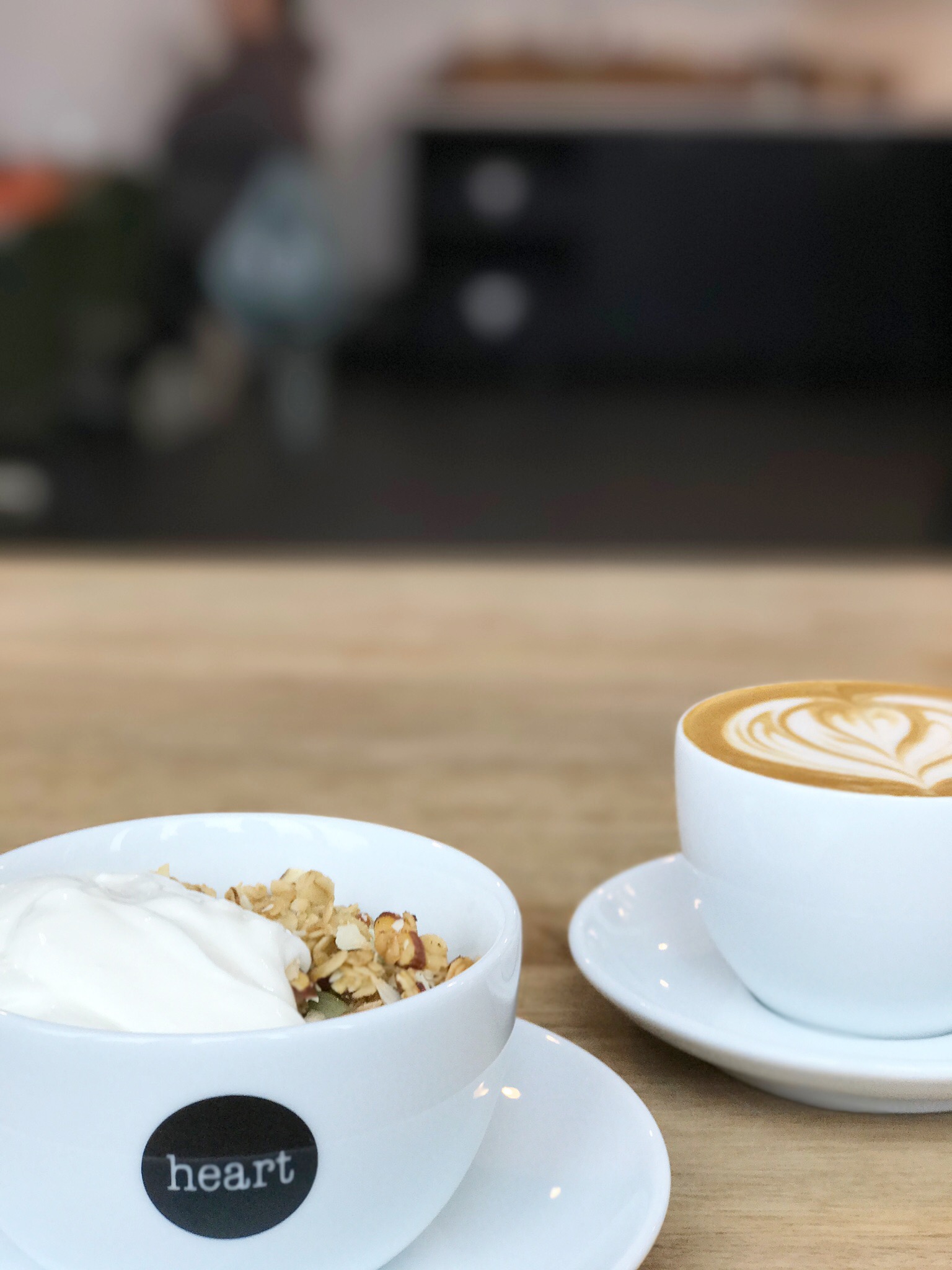 2.  Stumptown Coffee Roasters  Portland is where it all started so I had to go!!  They have a super cool, large space downtown with exposed brick walls. And my almond milk latte was on point.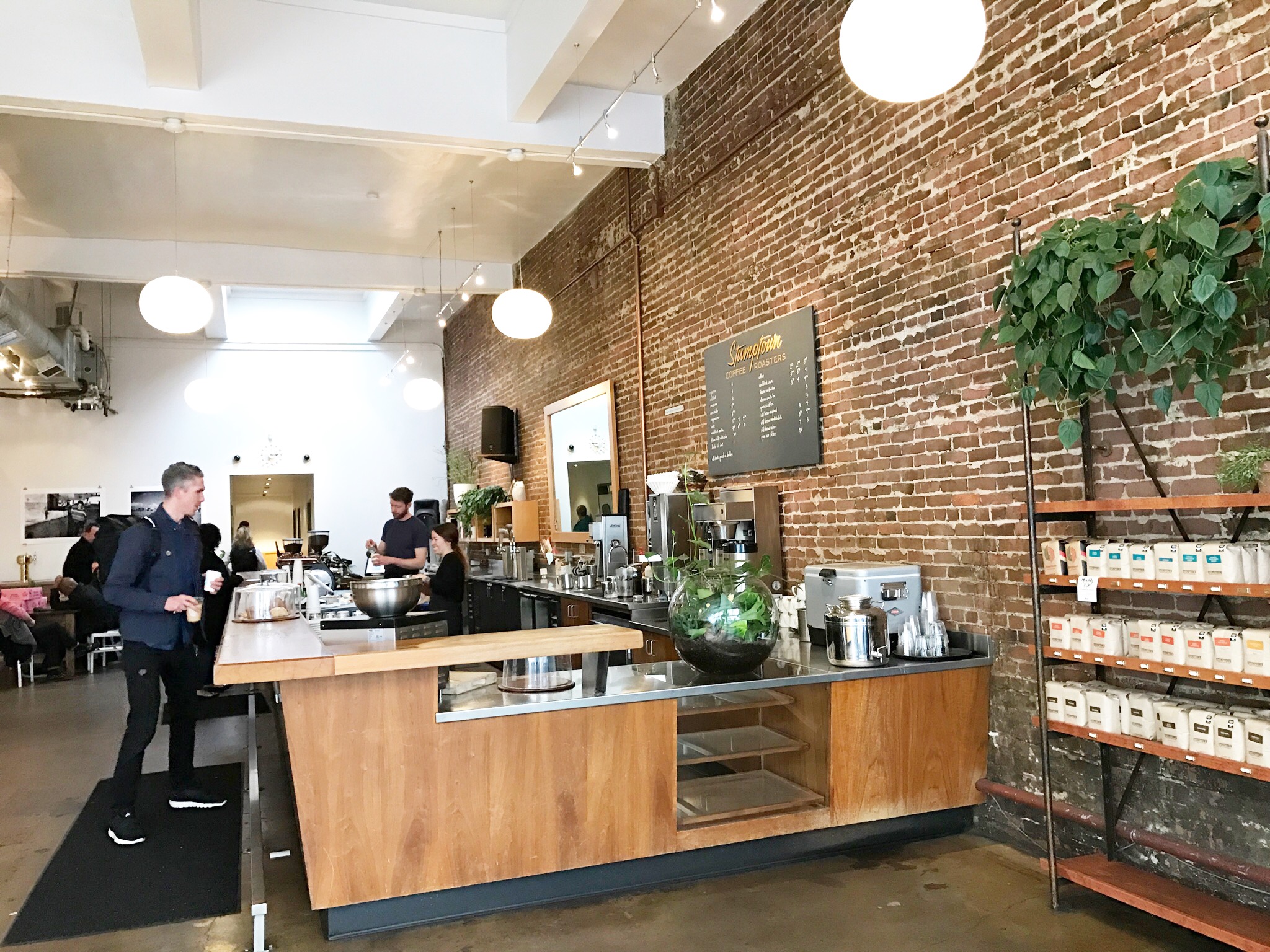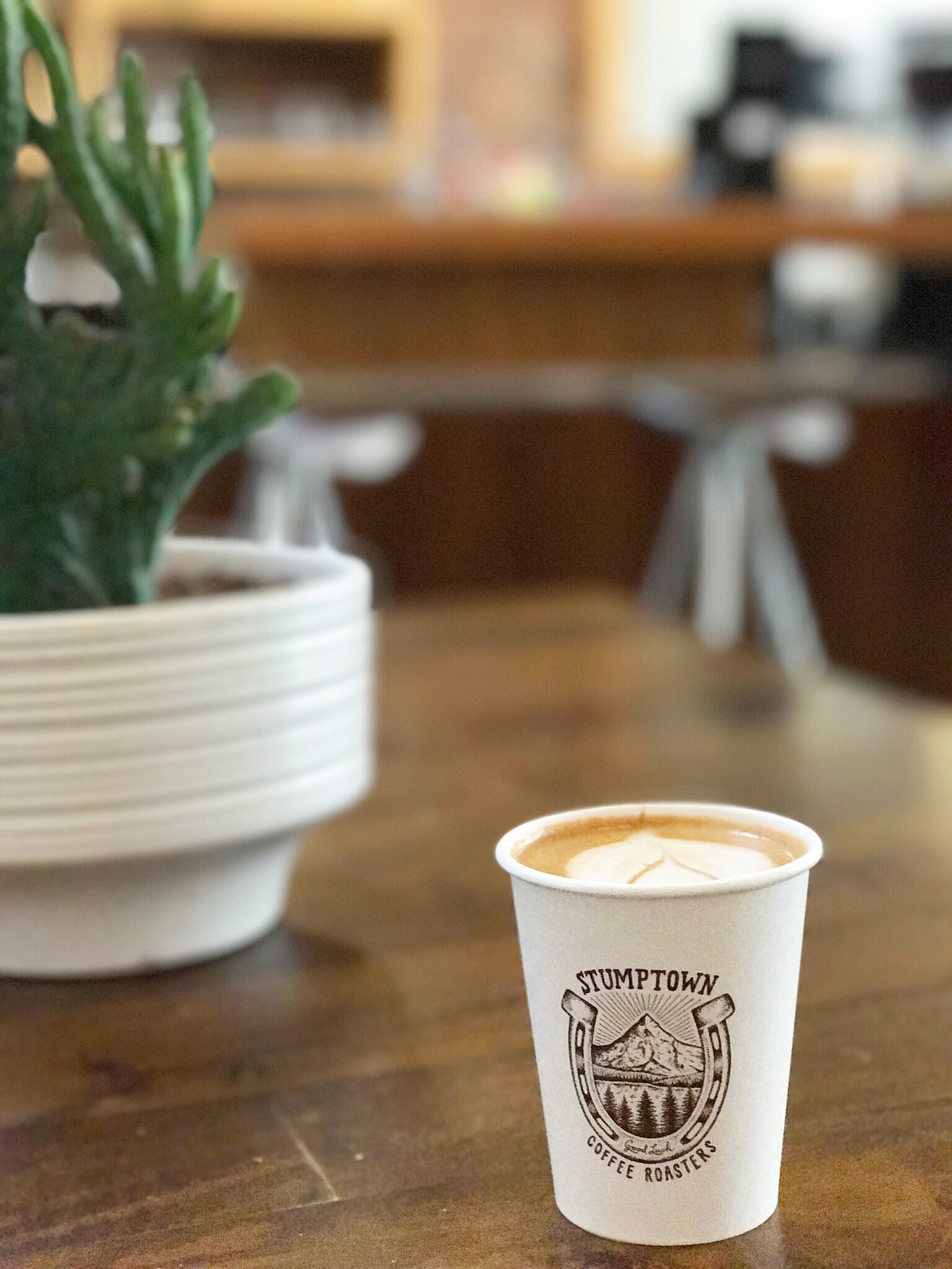 3.  Barista This place feels old school lux with lots of white marble, black accents and mirrors. I also had a great almond milk latte and they also sell Intelligentsia beans.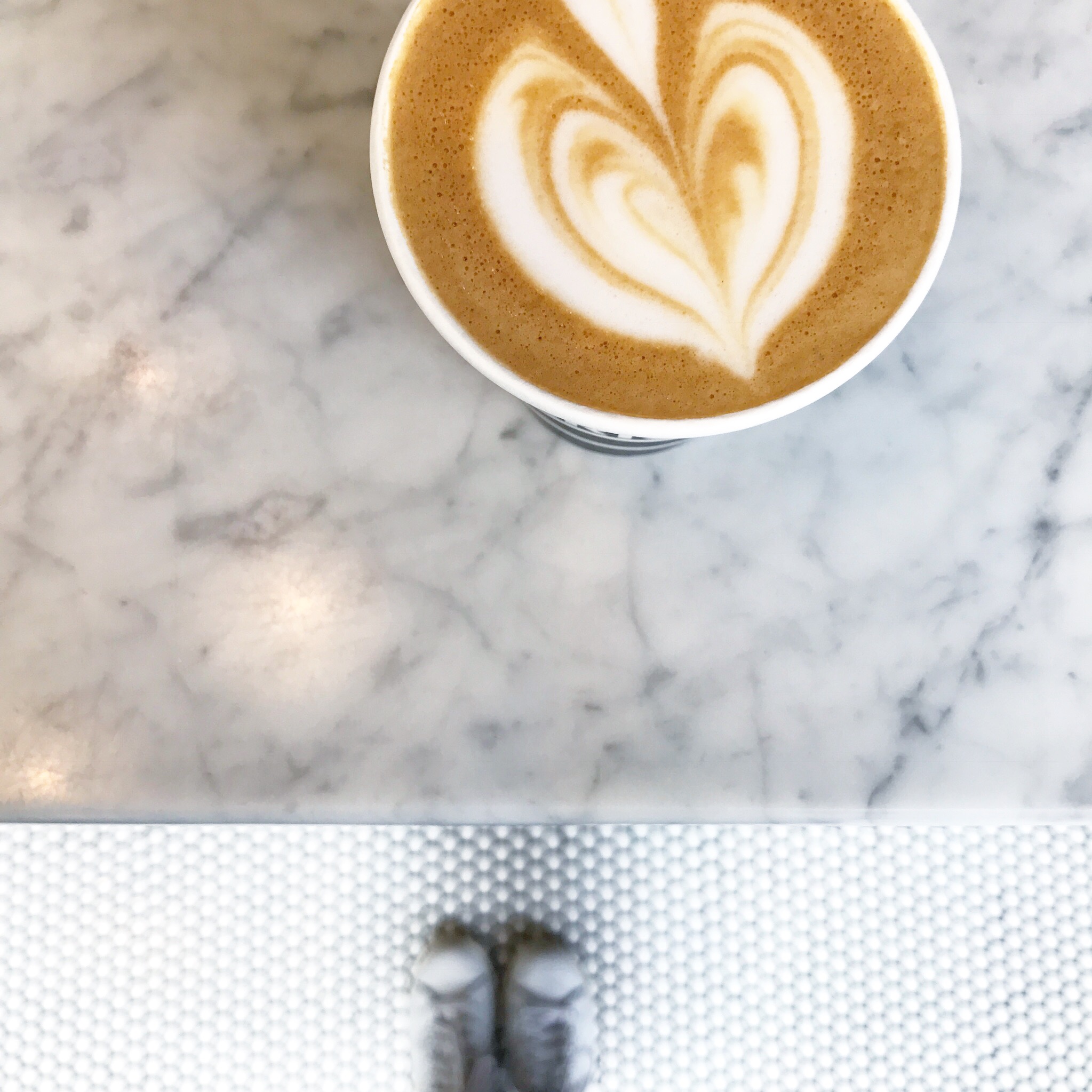 4. Blue Star Donuts  I much prefer these to the more famous Voodoo Donuts. These donuts are for adults. I think their Cointreau Creme Brûlée donut is my all time favourite donut!  The filling is creme brûlée vanilla bean custard. The outside is sugar that's been brûlée and creates a light crust similar to the original dessert. And they serve it with a vial of Cointreau. They aren't kidding around!!  The chocolate buttermilk took old fashioned donuts to a whole new level and it wasn't overwhelmingly sweet!  I've been told that the key on weekends is to go early to avoid your faves selling out!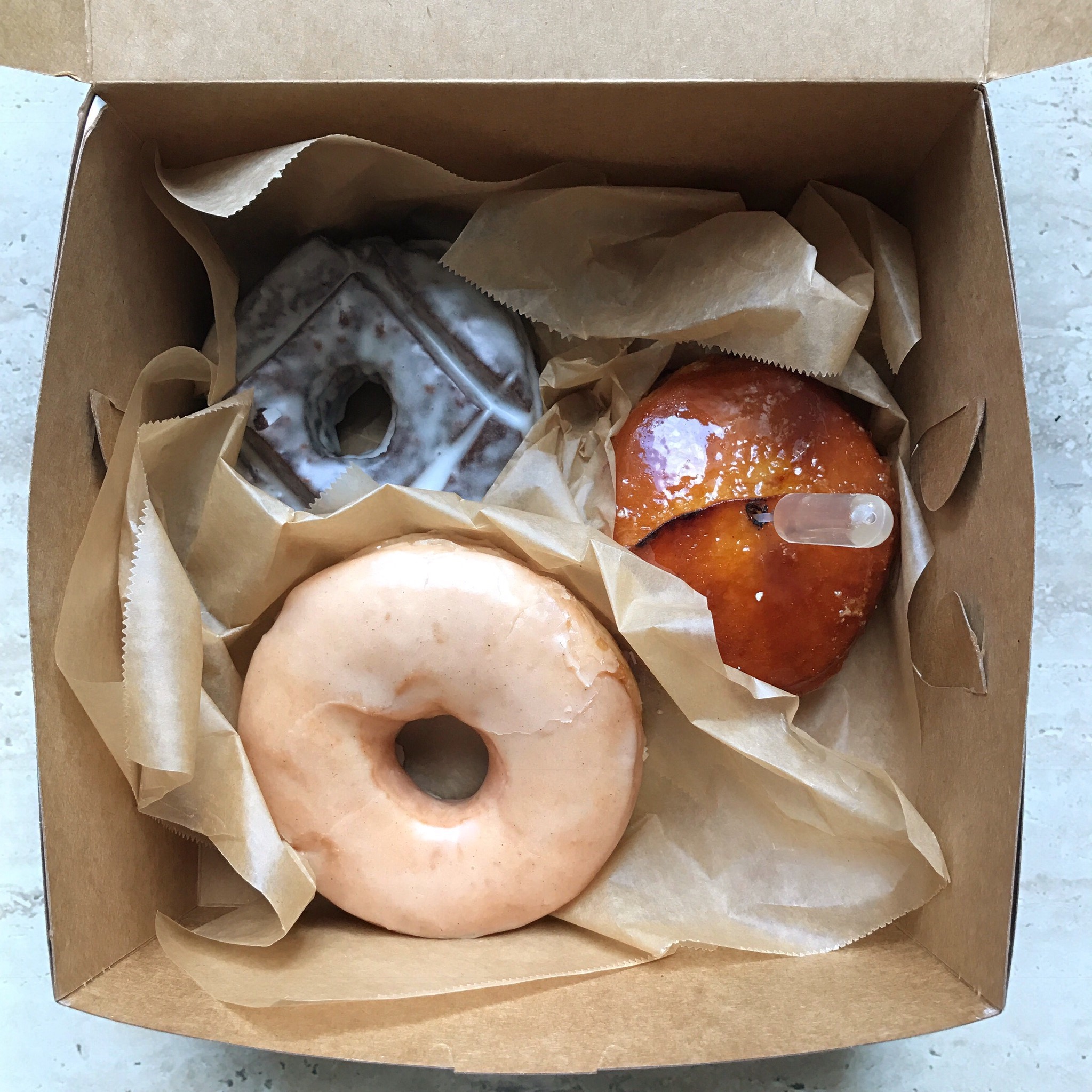 5.  OP Wurst  Located in the Pine Street Market, a super hip open space with upper end food vendors, OP Wurst is the casual cousin of Olympia Provisions. Their specialty is high end bratwurst, "Classic Wursts" and "Creative Wursts". I had the Portland Dog with braised kale, crispy pork belly and hazelnuts…so good!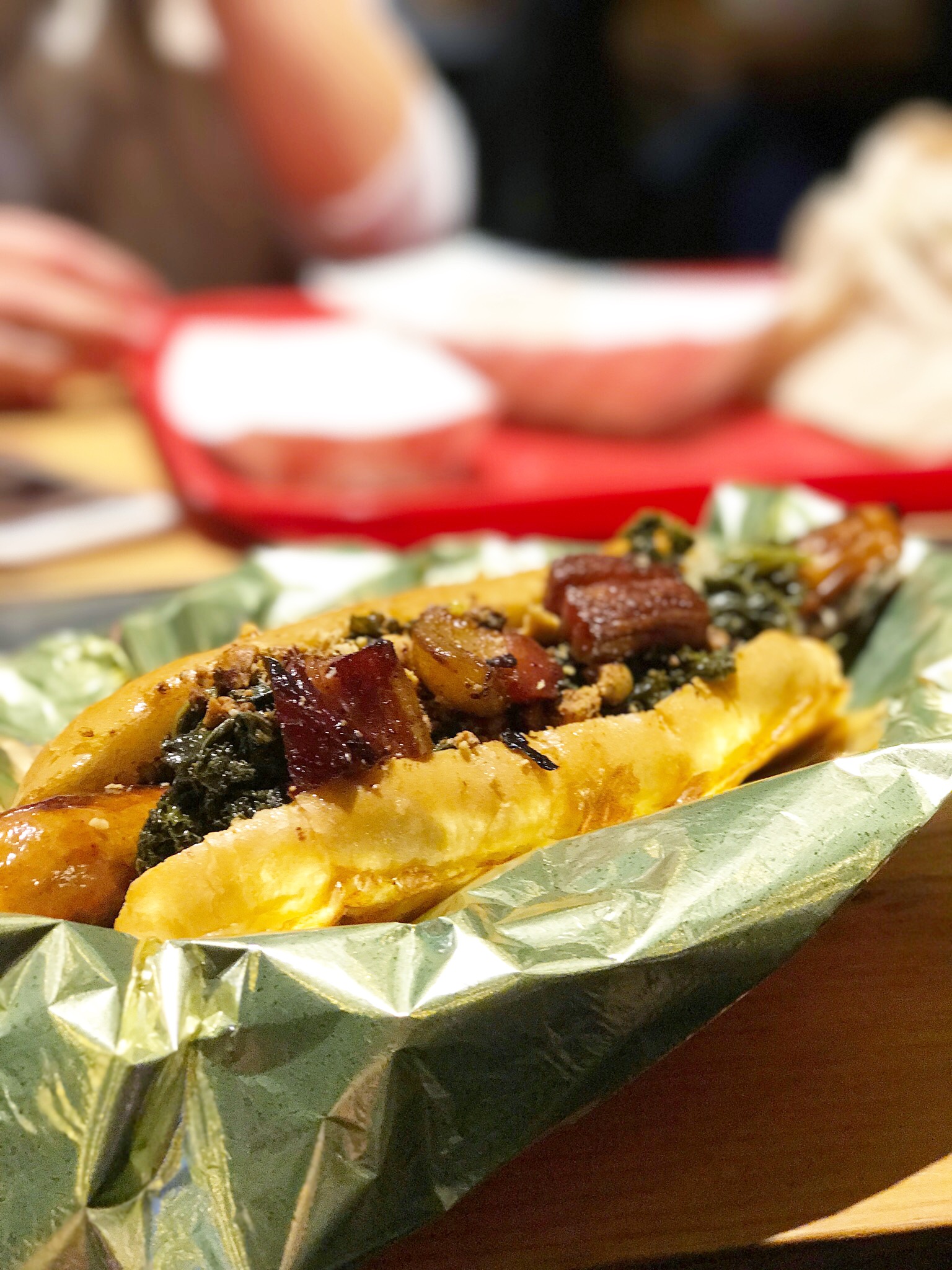 6.  Wiz Bang Bar  This is the famous Salt & Straw ice cream's soft serve dessert bar, also located in the Pine Street Market.  You can get everything from simple soft serve to decked out sundaes to "concretes"…their amped up versions of Blizzards.  Be prepared for a line!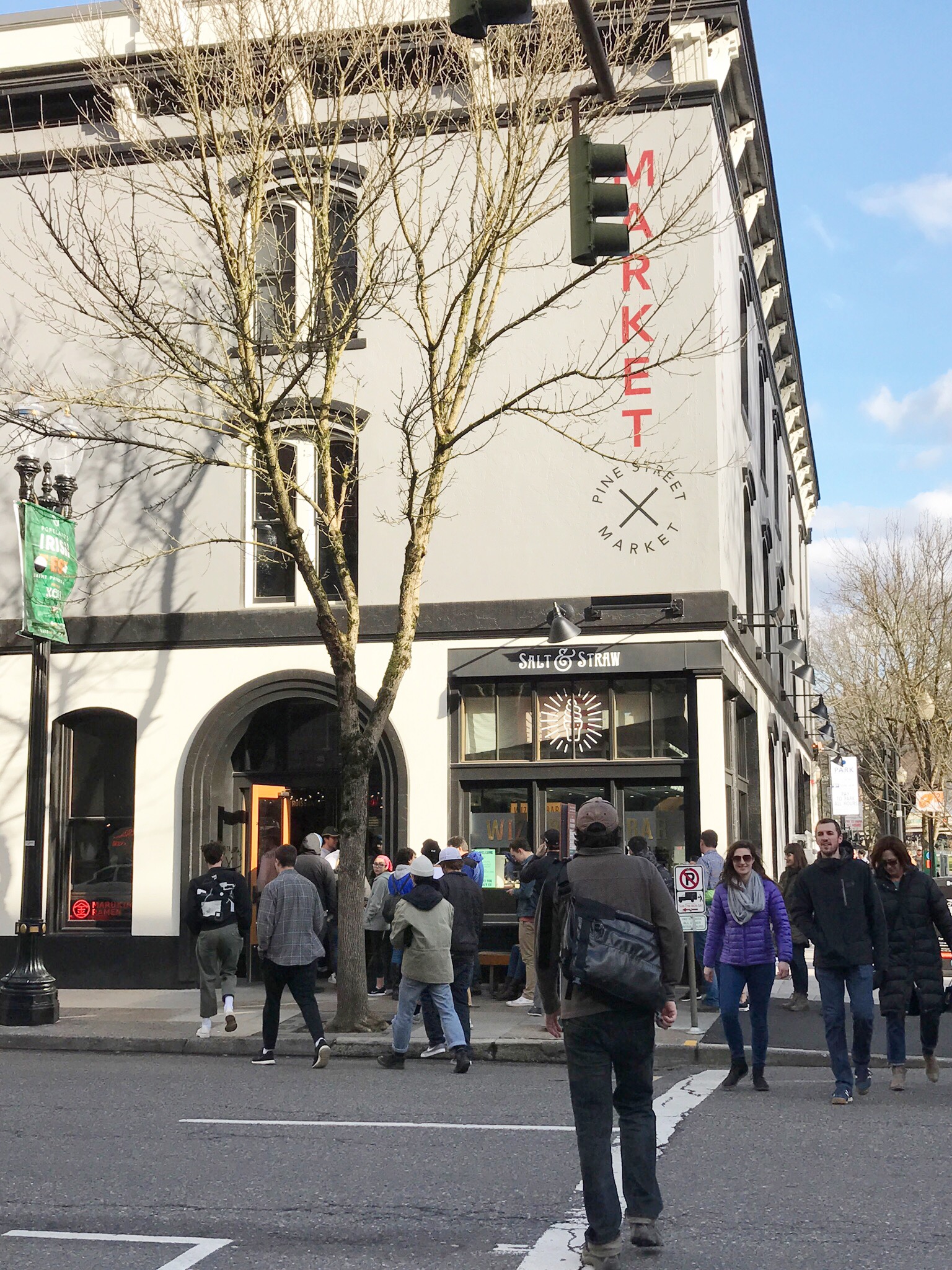 Ok, and something healthy…yes besides the treats and indulgences I'm always on the lookout for healthy, yummy food too!
7.  Kure Juice Bar  Kure has three downtown locations, including one newly opened in Pine Street Market.  Dylan loved the Good Neighbor Juice with pear, mint, apple, cucumber, romaine, and lime.  It was the perfect thing to have between dance classes.  And their acai bowls were some of the best we've had.  Their Bowl of the Gods is super hearty with  hemp seed granola, coconut, goji berries, almonds, strawberries and banana.  And the peanut butter and vanilla protein powder in this bowl keeps you full.  And they had the prettiest Blue Majik nut milk made with cashews, maple syrup, cinnamon and blue algae.  The color made me want to try it even though I was skeptical about the blue algae, but it really was delicious.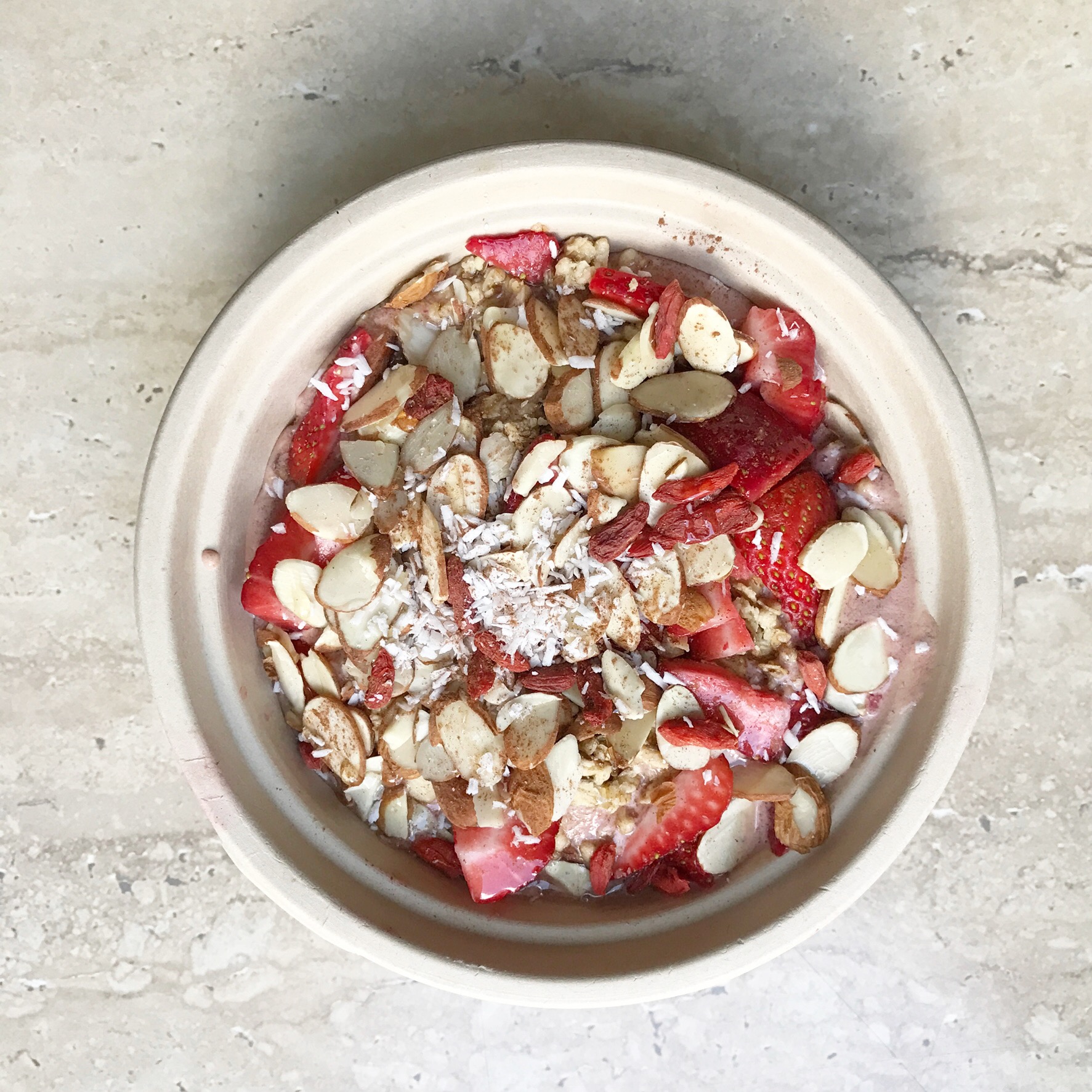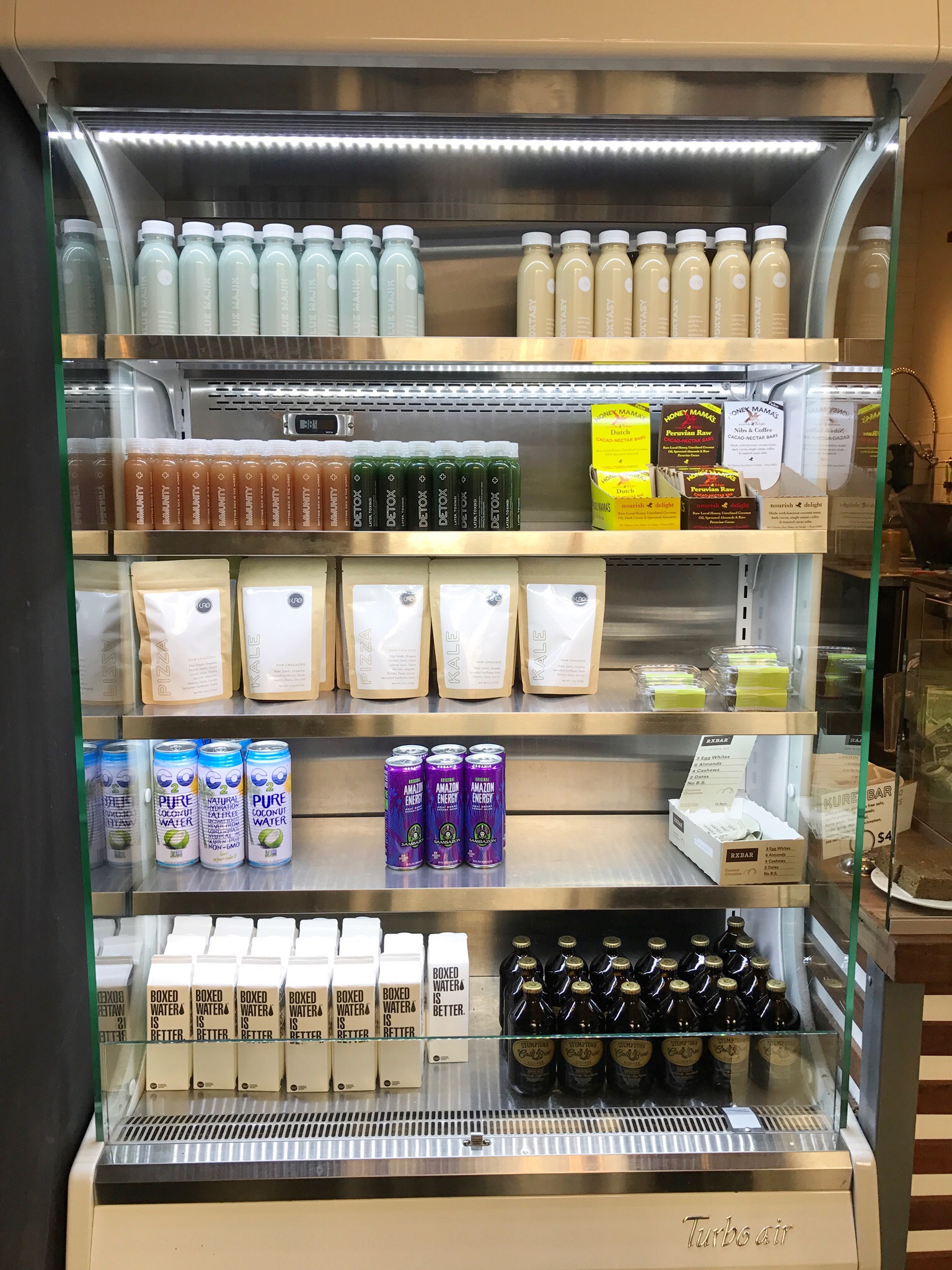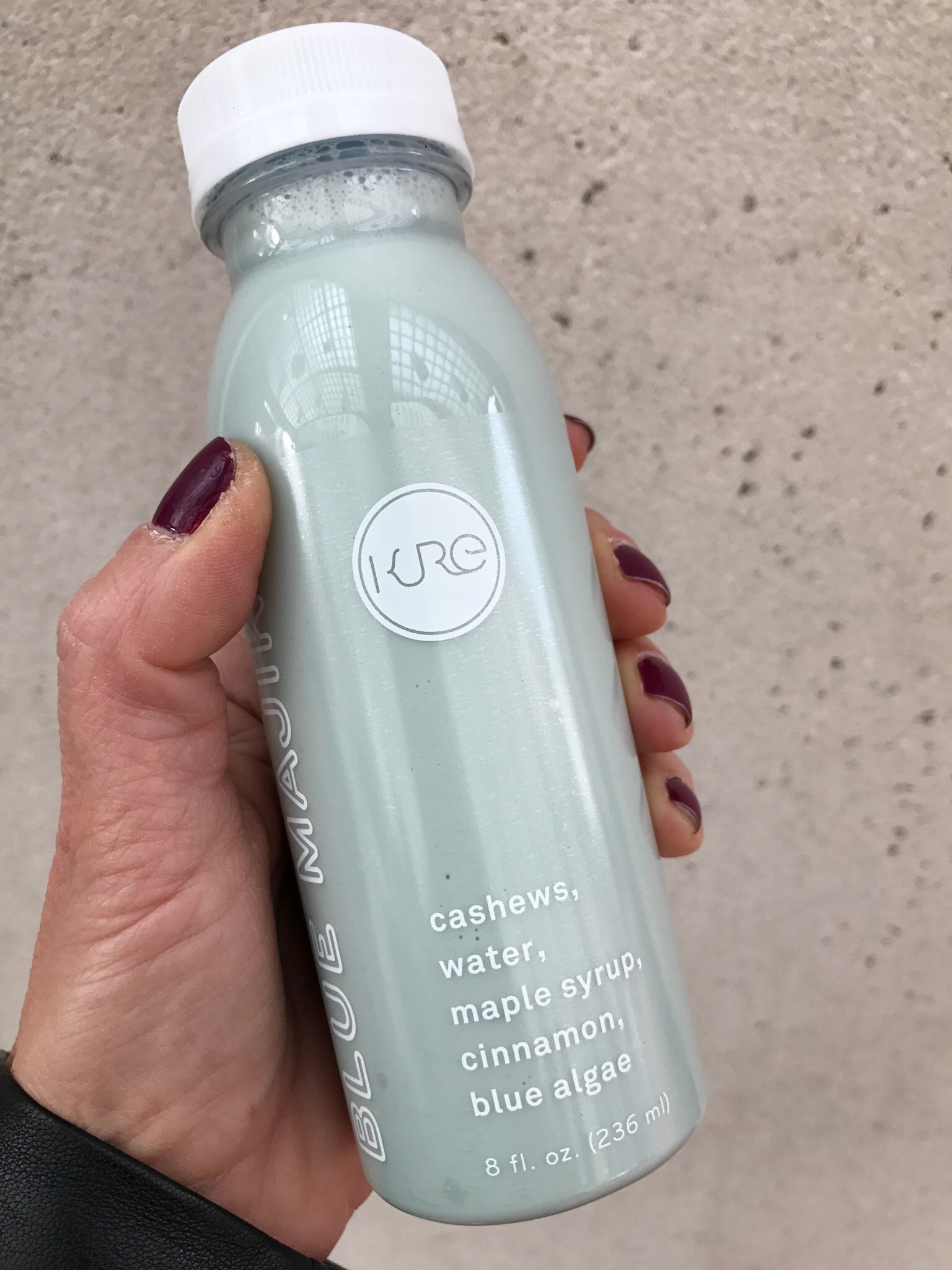 Portland is a super artsy city and I loved a lot of the murals that I saw as I walked around.  And thank goodness I walked….I needed to work off all of that food!  I also noticed blocks of food trucks and food carts.  I can't wait to visit again during warmer weather and try some of the street food.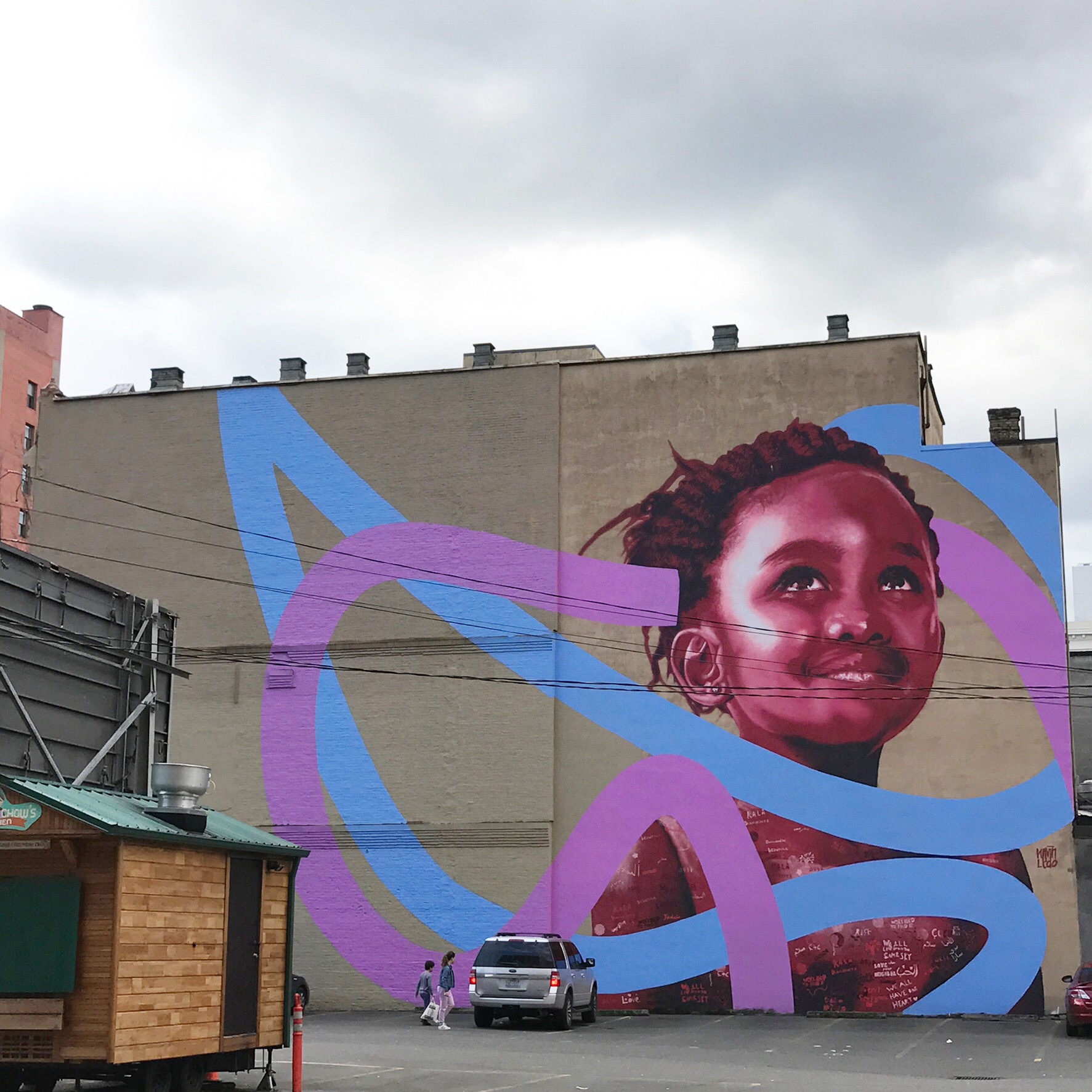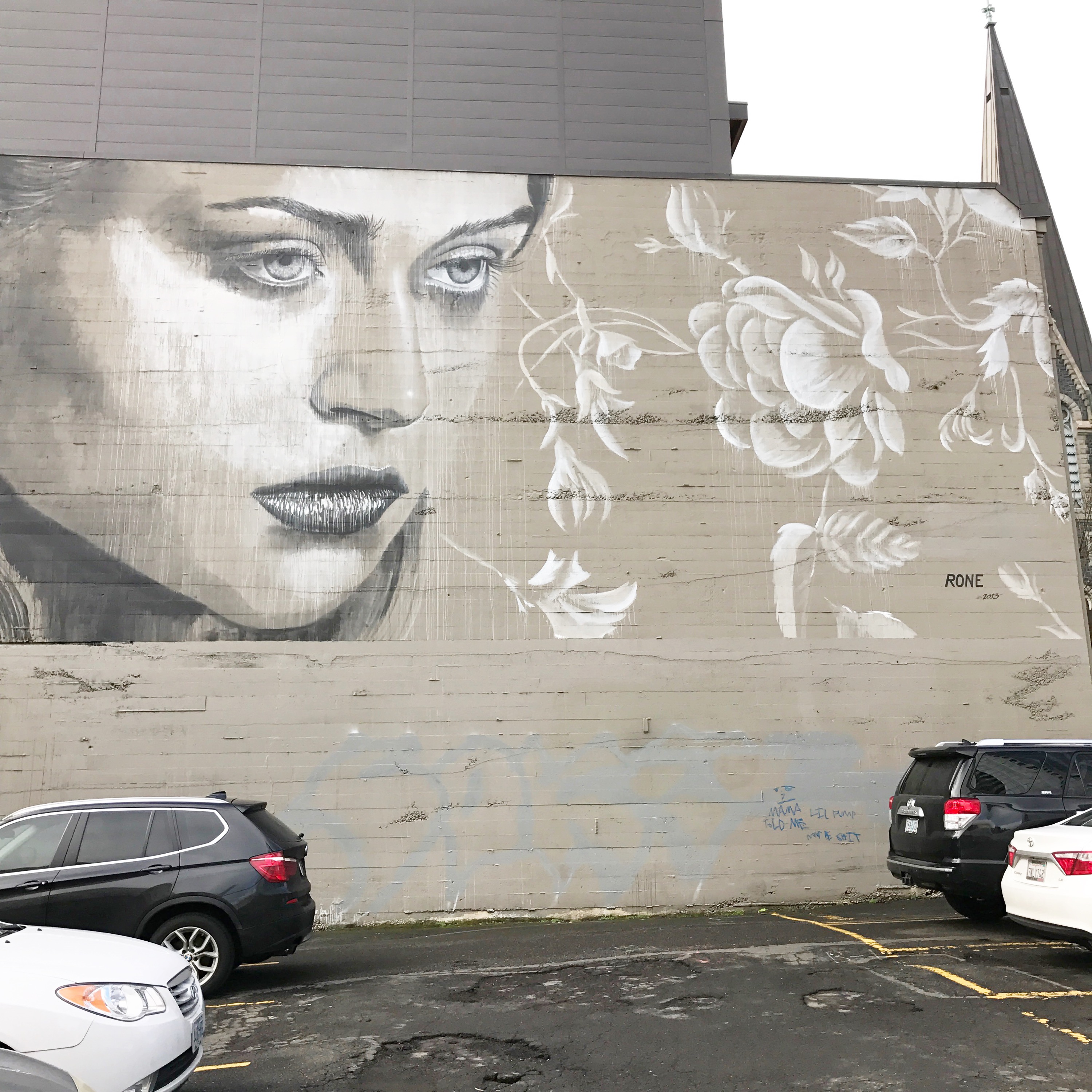 What are your favorite Portland spots?