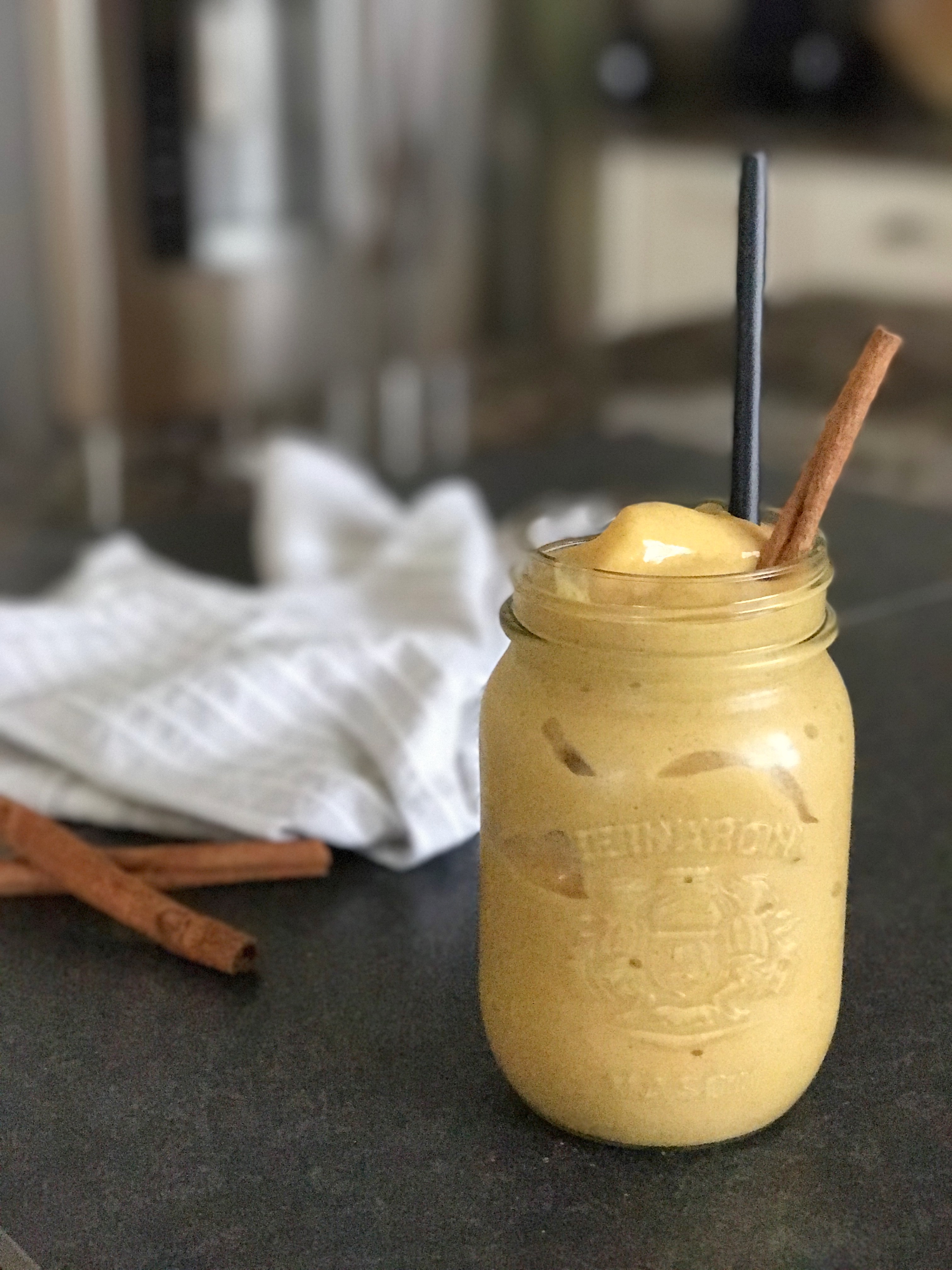 Winter and smoothies seem like an unlikely match.  My kids love smoothies, but they have been getting tired of the usual…berry, kale, etc.  In winter, there's something about those cosy spices like cinnamon and ginger.  I think it has something to do with hygge…ok, until just now I had no idea what that meant.  It's an appreciation of cosiness….yah, it's actually a thing!
Last week, Berkeley wasn't feeling great so I trolled Pinterest for a smoothie idea that might settle her stomach.  I took a few ideas and put them together to create this Winter Mango Ginger Smoothie.
The banana and ginger are so calming for an upset stomach.  And tumeric has so many health benefits and in particular it is anti-inflammatory. Berks actually felt a lot better after having this smoothie and now it's been on repeat in our house, keeping the Vitamix busy!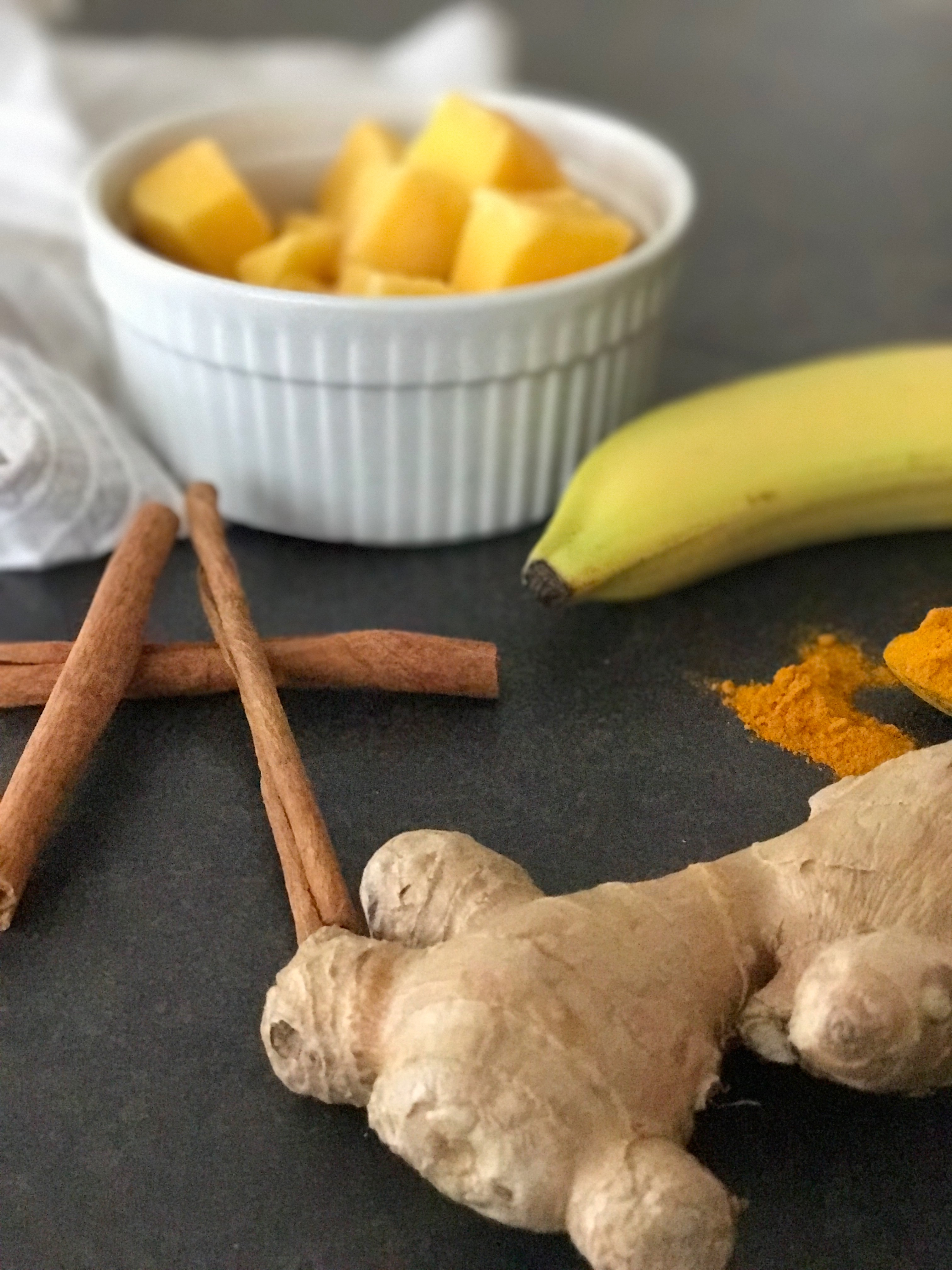 Winter Mango Ginger Smoothie
Ingredients
1½ cups frozen mango chunks
1 frozen banana
¾ cup Happy Planet Vanilla Chai Nutmilk Smoothie or Bolthouse Farms Vanilla Chai Protein Smoothie
1 inch chunk of fresh ginger or 1 teaspoon dry ginger
1 teaspoon cinnamon
½ teaspoon tumeric
Instructions
Blend all ingredients together.
Enjoy!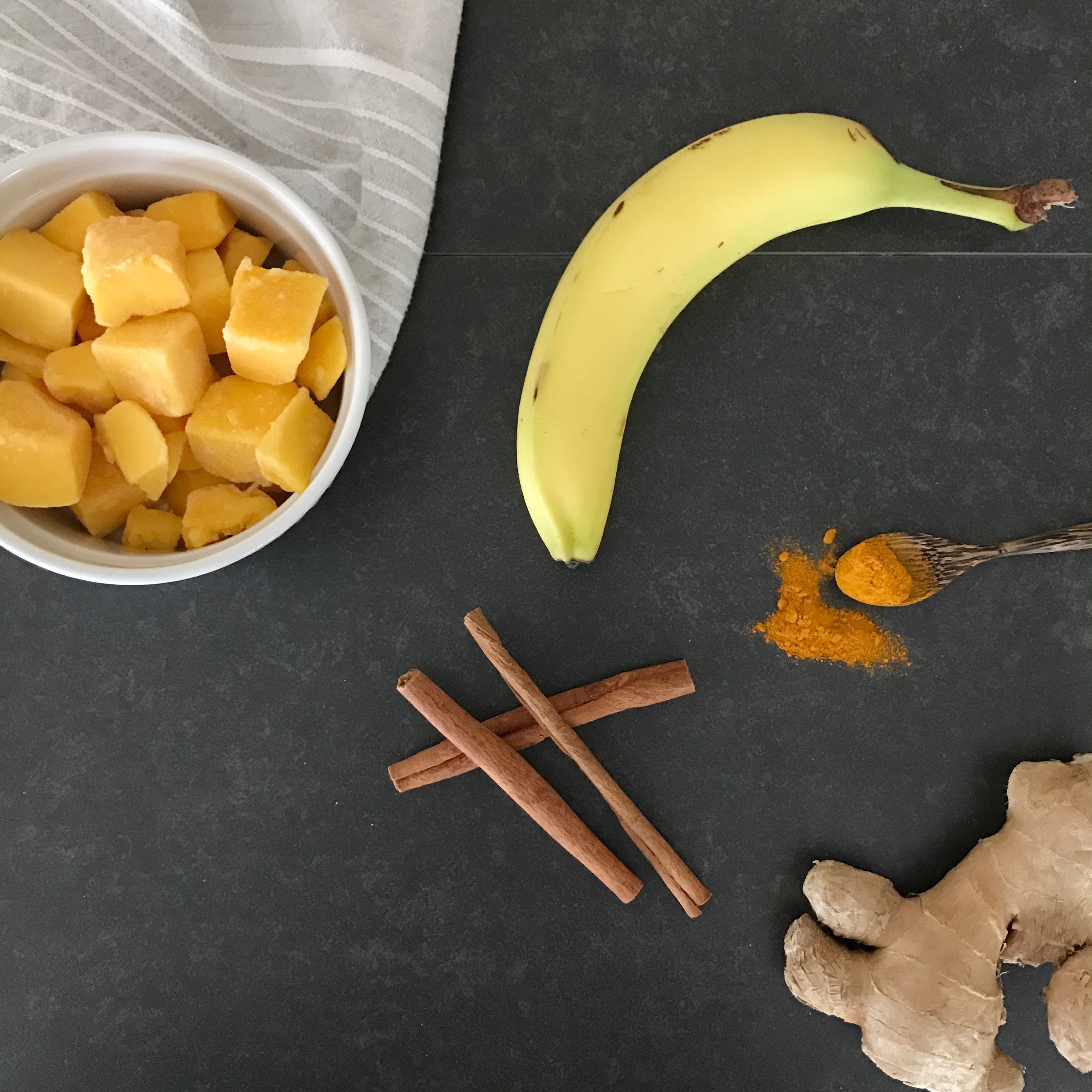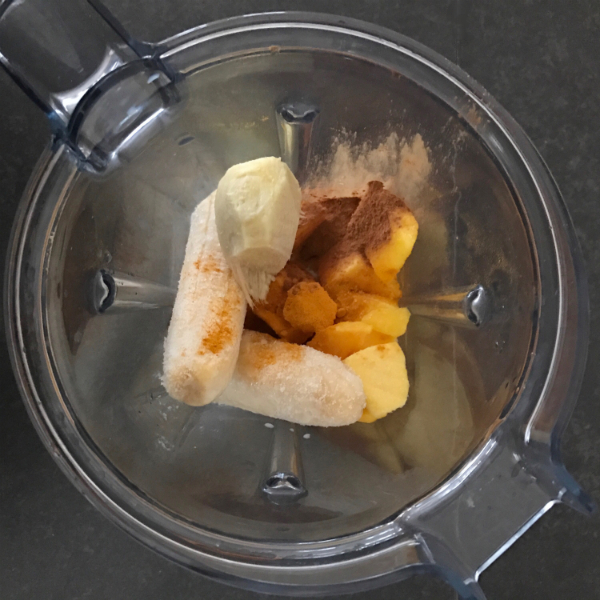 We have used both Happy Planet's Vanilla Chai Nutmilk Smoothie and Bolthouse Farms' Vanilla Chai Tea Protein Beverage …they are both really good.  They add a bit of sweetness and those comforting spices to the smoothie.  If you can't do soy, use Happy Planet…and if you can't do nuts, use Bolthouse's.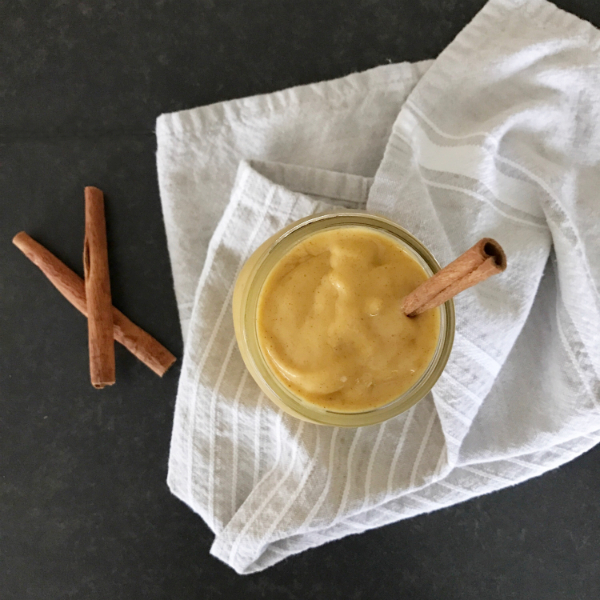 I think I've received texts about 4 times from the kids asking me how to make this smoothie, so now I can just refer them here!  Hope your family enjoys this smoothie just as much as our does!