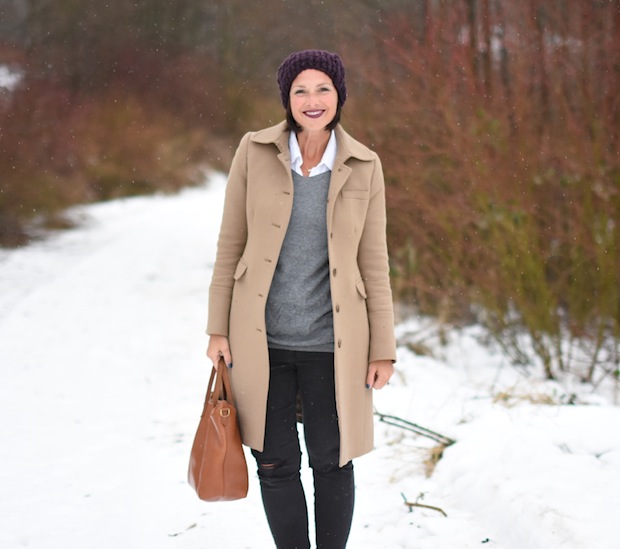 This weather though…us West Coasters are getting a dose of what a real winter is. Ummm..what's this I hear about Salt-Pocalypse? People legit fighting for salt? Sorry, but that's too much. Play nice people! This cold definitely is a rare thing for us…and maybe some of us are a bit "softer" than we would have thought! I literally bribed Lincoln to fill my car up with gas..little did he know that I woulda paid more than $5. That was almost mean on my part…it was my starting bid but he jumped on it. Done!
Honestly though, no complaints from me. Fall and winter are often months of feeling the blahs for me, in great part to the overwhelming amount of darkness and wetness we are dealt. This year, the cold days with the brilliant shining sun are completely welcome by yours truly. Even on the days that the sun hasn't shown it's face, it's just felt brighter and I'm willing to bet there's a physical/mental connection that's going on between that and my emotional health. It's not just me…Scott's a prairie boy and he's been seriously digging the cold.. SADD doesn't stand a chance around here right now!
The dipping temps have me wearing my winter coat every day and keeping my layering basics on steady rotation underneath. I know I know…I've got the black/white/grey thing covered…but the truth is that basics in these colours can be worn so many different ways. A pop of that camel/butterscotch tone adds some warmth and well, this is pretty much my uniform these days. I know that rain is on the way and soon I'll be trading the winter coat for a rain jacket, so until then you'll find me layering with basic pieces that will keep me warm and a little more polished.
And while I'm talking about basics, let me just sing the praises of a white button down for a moment. Listen, in years past you'd only wear one if you were singing in a choir or serving food BUT the've come a long way and it could very well end up being your most versatile piece in your wardrobe. Year round. Worn under a sweater it add a level of polish, or on its own with arms rolled up it's the perfect canvas for a great necklace. There are so many to choose from but I look for a longer cut so I can wear it half tucked in. I also look for a fabrication that is comfy but not too unstructured that it looks sloppy. A cotton linen blend is one combo that I love for its casual look and breathable fabric. If I haven't convinced you, this is one of my fave posts on why the white button down can be your #1 essential.
Thanks so much for reading, friends. Friday is here…make the most of your weekend! xo Laurel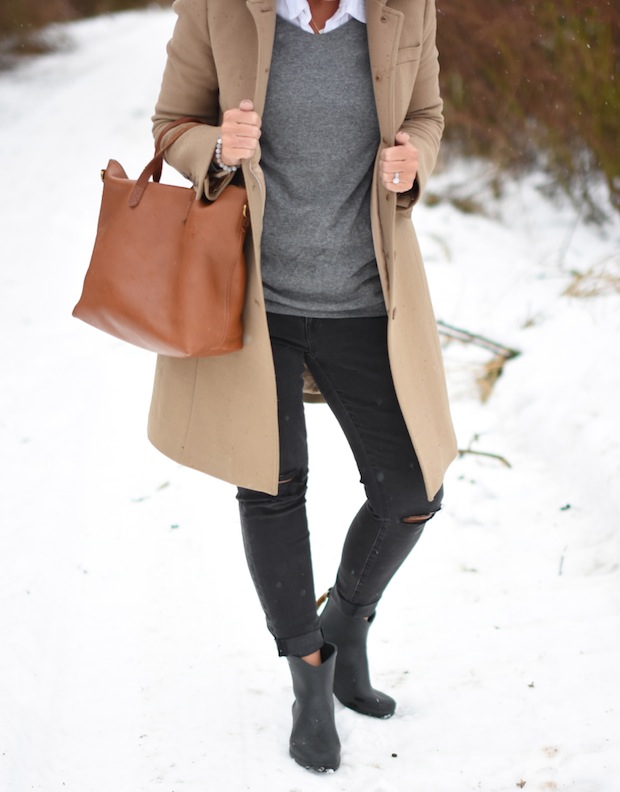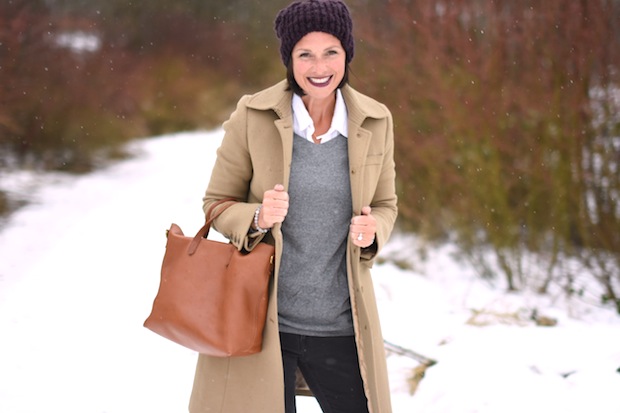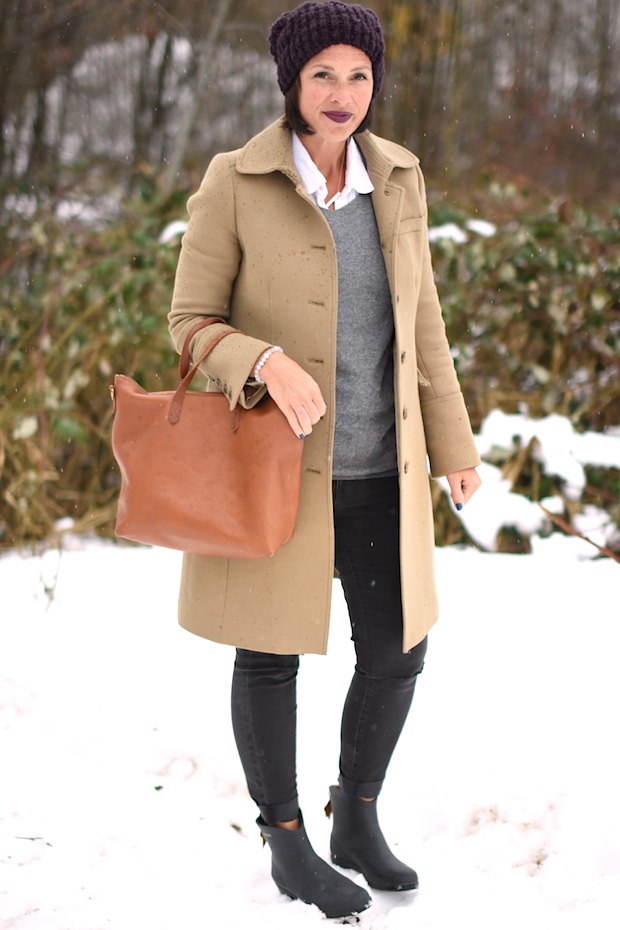 Denim | Jacket (old) similar here & here | Sweater (old) similar here & here| Button Down | Boots, or locally here | Tote | Beanie | Bracelet | Lip Color |