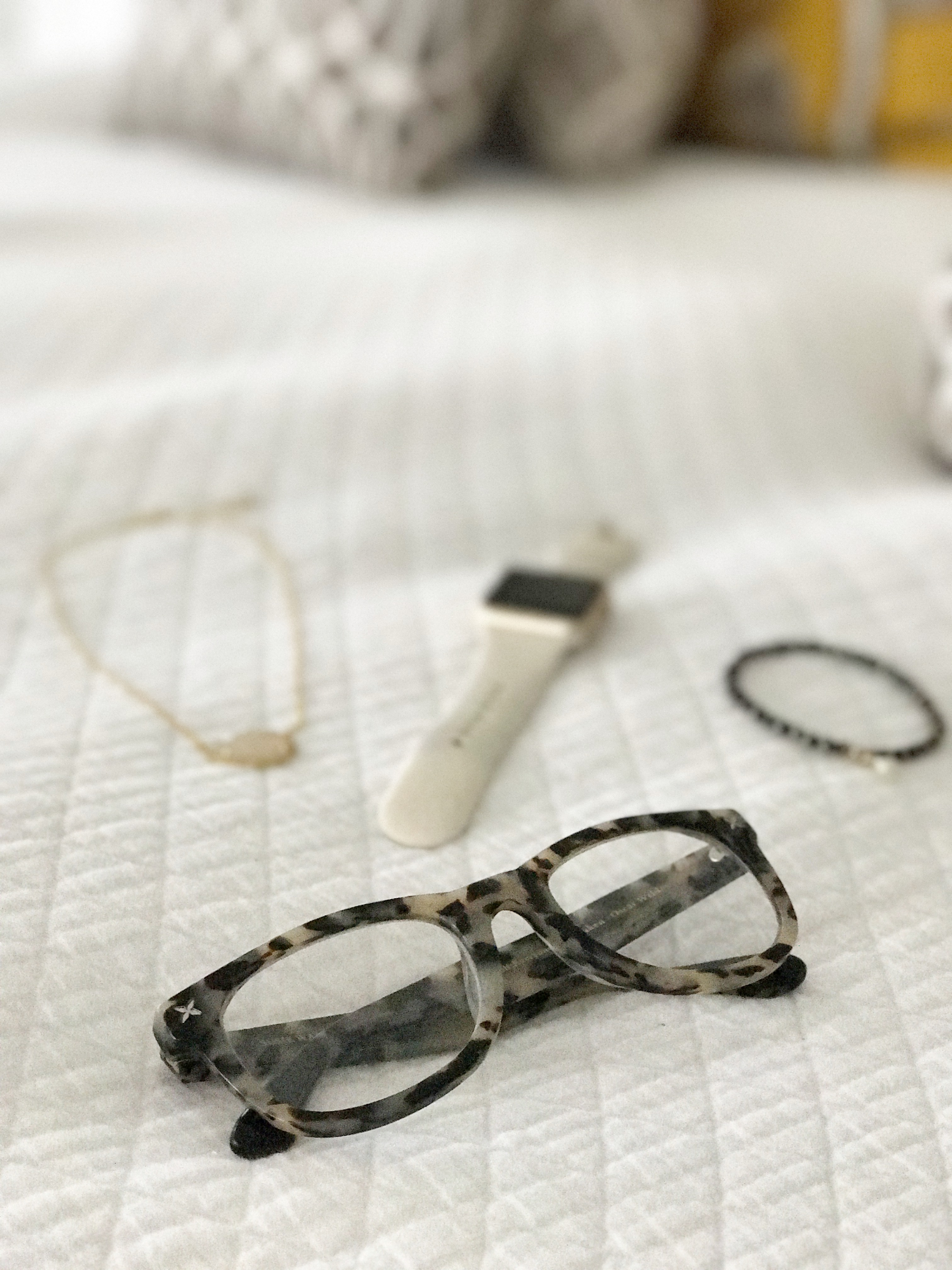 Happy New Year to you all!!  We hope that you all had a great Christmas break. Laurel and I had a really nice time relaxing with our families over the holidays and now we are super excited to be back at it!
I saw this last week that a fashion blogger posted her favorite wardrobe pieces from 2016, which got me thinking about my favorite accessories.  I find I often gravitate to the same pieces because they are easy and go with most everything.  The great thing is if you have a few key accessories, you can mix and match and it's a super easy way to give outfits a different look.
So, here are my favorite 2016 accessories…
Apple Watch  | Jason treated me with this back in March and I honestly have not gone a day without wearing it.  I love that I can monitor my steps, it reminds me to stand when I've been sitting too long (usually at the computer), I can receive and respond to texts, I can get my Facebook messages and I'm pretty sure that there are many features that I haven't even figured out yet. I got the Series 1 and I just recently bought Jason one and opted for the Series 1 as well over the Series 2.  The cost difference is in and around $130 and the only difference that I can tell is that the Series 2 has built-in GPS (you have that on the Series 1 when your phone is in range) and it's water resistant…but really, who's going swimming with this watch on?  The Series 1 Apple Watch starts at $359.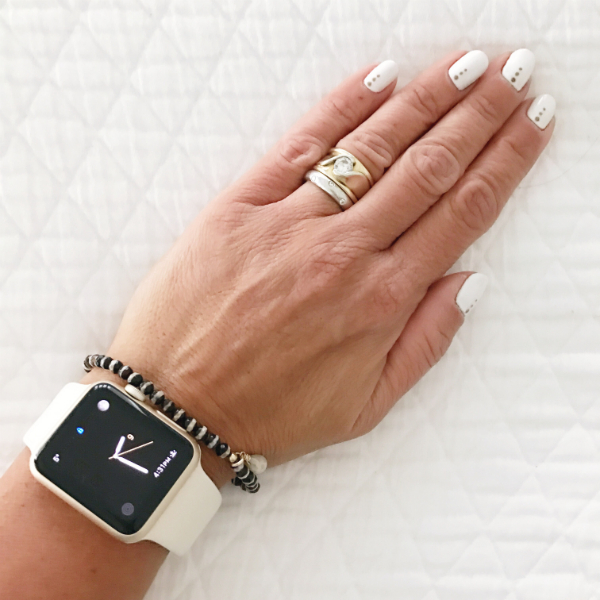 Stretchy Bead Bracelet | A few weeks ago I bought a bead bracelet from Leah Alexandra and I've pretty much been wearing it on repeat.  I love that it works well with the Apple Watch to make it a little more feminine.  The gem drop is a cute added detail.  It's really worth buying a good quality bead bracelet as a lot of stretchy ones snap.  Leah Alexandra has a nice selection available right now here, here, here and here.
Necklace | I love how this delicate necklace just a touch of sparkle to any outfit.  I especially like it with a button down…simple and elegant.  And this necklace is on an amazing sale right now. Available here for $35 down from $128 (US prices but still so worth it).
Readers | Ok I wasn't thrilled to admit this year that I needed readers, but I was happy to find that C4 Eyewear has some super chic options from their collab with Susie Wall.  I wear my Rockit's everyday.  I also really love that a portion of proceeds from each sale goes to Cause We Care, a foundation that supports single women and their children.  I'm also a major fan of their Shadow sunglasses.  In fact, when I couldn't find mine a few weeks ago, I recruited everyone to help me pull the house apart until Jason found them in my car!