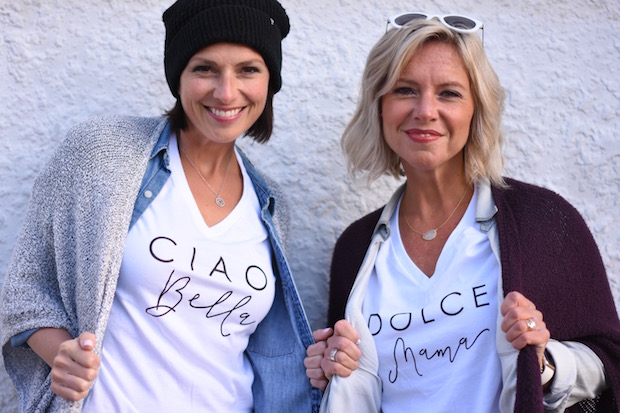 Mom life…let's be real. Part of mom life means you gotta make hay while the kids are at school.
For the past 5 months I've committed to working out 3-4 days a week outside of my house. I wish I could be more regimented to do it on my own, but I've come to understand that in order to get serious about it, I need to be accountable to someone other than myself. Anywho… these mornings mean that I'm out and about which makes errand running a logical move to follow the workout.
Sweaty clothes aren't optimum but with a couple of additions your look can go from workout to active mom. We all know that leggings aren't pants…right? But layered up with some longer pieces, that rule can be relaxed. A quick switch to a chic tee and some thrown on warmer layers and you're good to go!
Pam and I have also been been moving towards less "stuff" and a more minimalist approach…that means continuing to keep some oldie but goodies in constant rotation. You've all probably seen the cape sweater from Aritizia (if you don't already own it). This thing just doesn't die. It's my go to on flights..best blanket slash sweater to keep warm…, my throw on when I'm chilling on the weekend and the first thing I grab to throw over my workout gear. It's one piece that I probably overwear, but I'm super ok with it.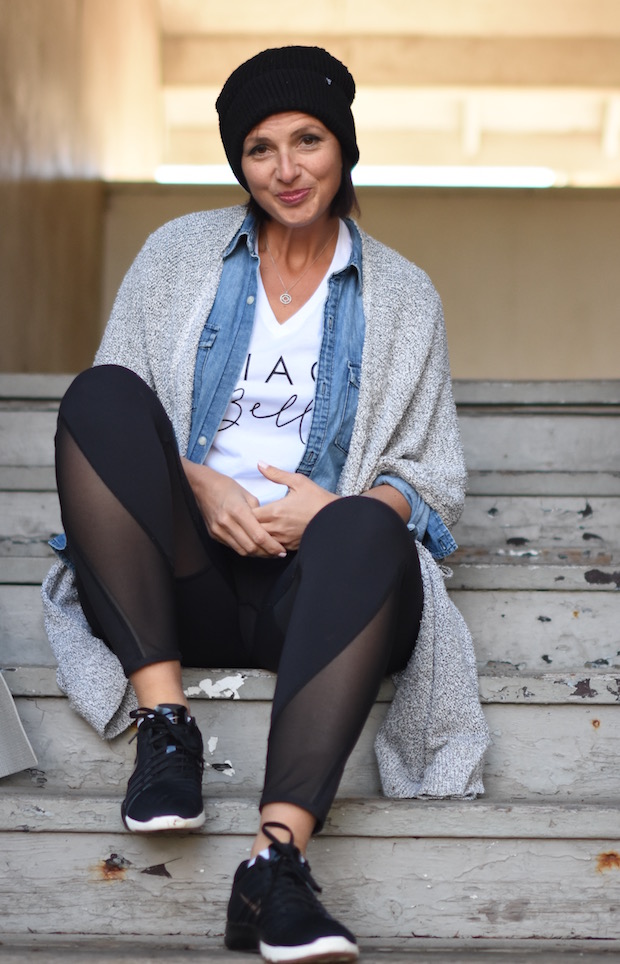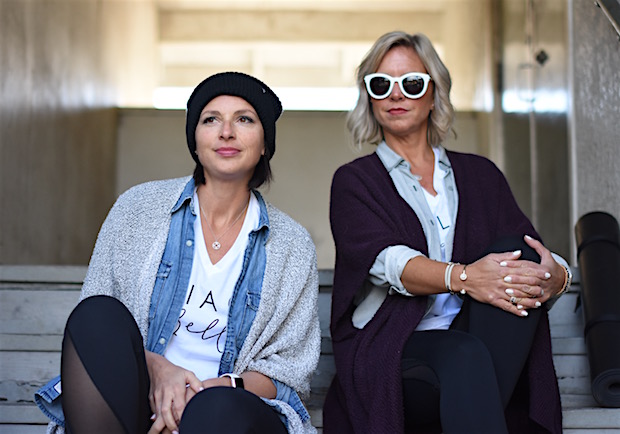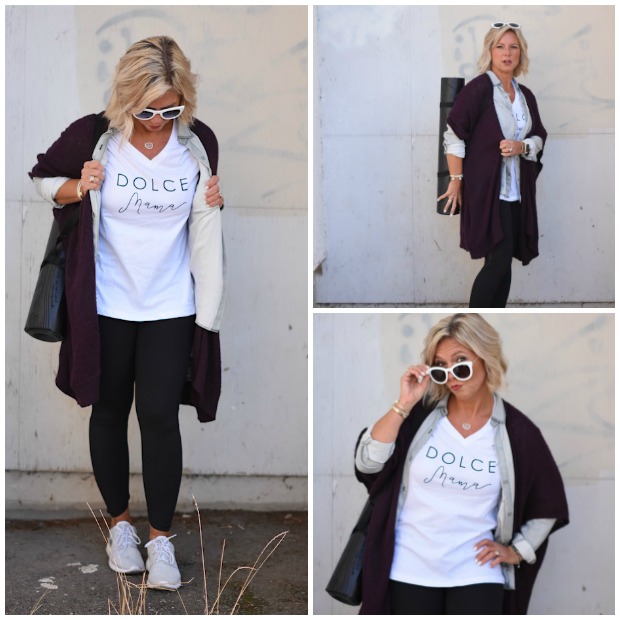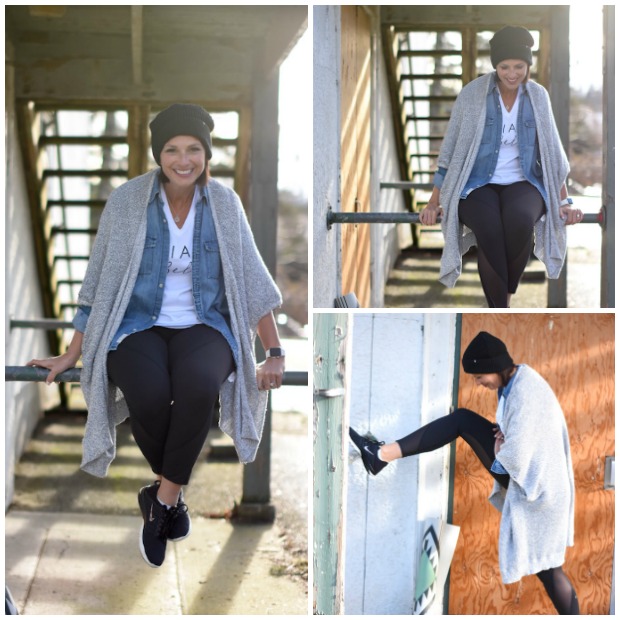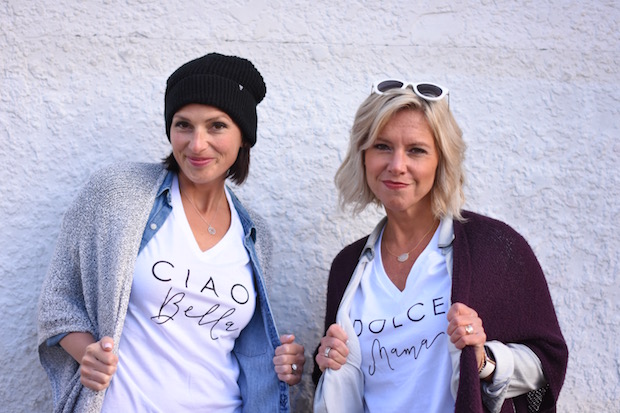 A cheeky tee peeking out adds a little spice to the outfit…and is a little nod to both Pam and my love of anything Italian. In my next life, I'm going to be fluent in Italian and spends my summers living under the Tuscan sun…sigh….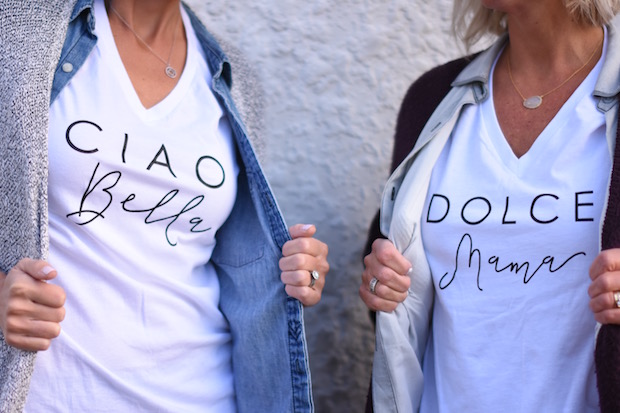 Laurel | Tee | Denim Shirt, similar here | Cape | Leggings, similar here | Sneakers | Beanie |
Pam | Tee | Chambray Shirt | Cape | Leggings | Sneakers, similar here & here | Sunnies, similar here & here | Necklace, similar here & here |
*Note the tees featured can be purchased by calling 604-682-3016 or emailing info@nadiaalbano.com OR look for the website to be launched on Jan 31st. I'll update the link once they're live! PS they have shirts for wee babes too!