Wow…2 days until Christmas! Are you feeling ready for it? I'm feeling accomplished to have all the Christmas gifts wrapped and under the tree, and yet there's a tendency for me to get a little high strung these last days leading up as there are recipes to prep, continual trips to the grocery store and last minute details that keep popping into my head. It's been bothering me that I just can't chill out a bit more. So here's my challenge to myself this year: To worry less about the details and just go with the flow more (insert Scott saying FINALLY right here…). I'm putting it out there so you can feel free to "remind" me if you see me in crazy mode. Truth is, it's more important to treasure the time that we are able to spend as a family than fretting if I have enough brussels sprouts in my fridge.
This post comes on the heels of Pam's Christmas wish post earlier this week. How can you tell we're sisters?? We've both felt especially sentimental this year!
Reflecting, it IS the times that we have spent as a family that stand out as my highlights of the holiday season. We have a tradition with Scott's side of the family of spending a day in Vancouver shortly before Christmas. This year the plan was to go to Grouse Mountain. I'll admit the day didn't get off to a great start…in fact, by the time we left for Vancouver, none of us were really speaking with each other. It was a QUIET ride there (eeks!). I'm happy to say that the mood had changed hugely before we even stepped into the tram for the ride up. Even in the parking lot, it was a winter wonderland…the snow covered trees, warm Starbucks in our hands and us waddling in our layers of snow clothes just set the scene.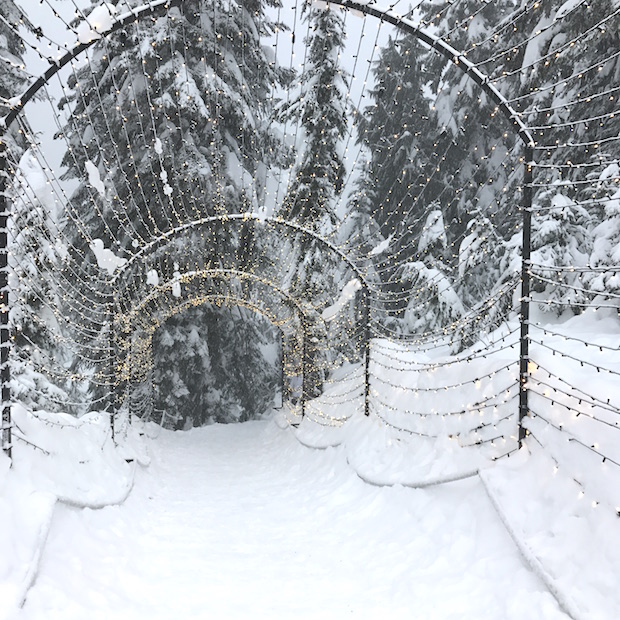 Getting off the tram, it was even more gorgeous atop the mountain. Magical!! So. much. snow. It may have helped that we have some little ones in our family…sometimes seeing things through the eyes of a child just puts things in perspective. We slipped and slided (wearing the wrong boots may have contributed to this!!) and laughed and threw snowballs and well, it was a hoot. The Light Walk was a huge highlight…meandering through the trees and snow there are beautiful light displays that we made into a photo opp (each and every one of them!).
And of course, what's a ski mountain without a chalet and hot chocolate? Yep, we did that too! I found myself feeling guilty at the petty things that had gotten our day off on the wrong foot.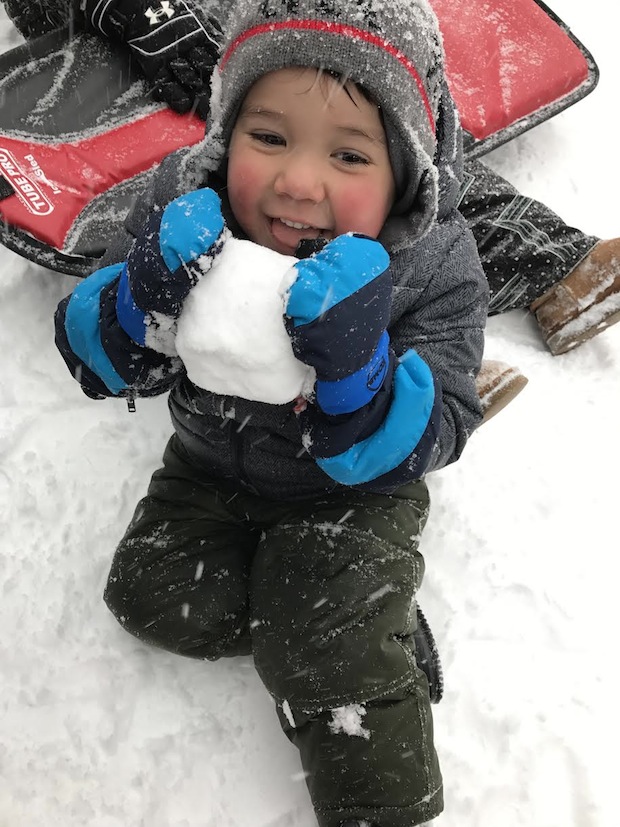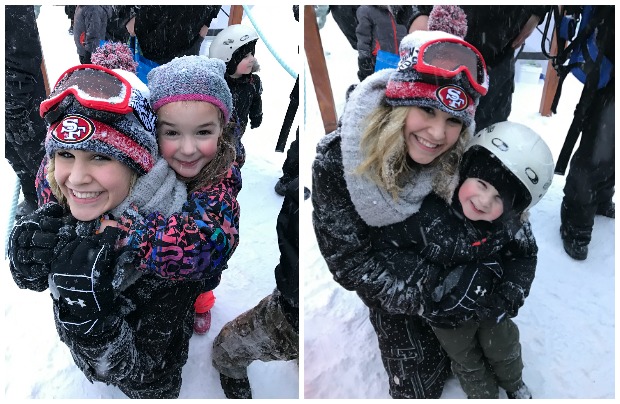 All this to say that these moments are the ones that make the memory books…the ones where we can just let loose and have fun being together. My wish for you is that you make time for these moments this Christmas season. That you can revel in it as it's happening. That sometimes it's ok to put instagram on hold and just imprint the memories in your mind (that challenge is going out to me too!).  To purposefully slowwww down and refuse to allow chaos and stress to take the lead. I'll work on it…will you as well?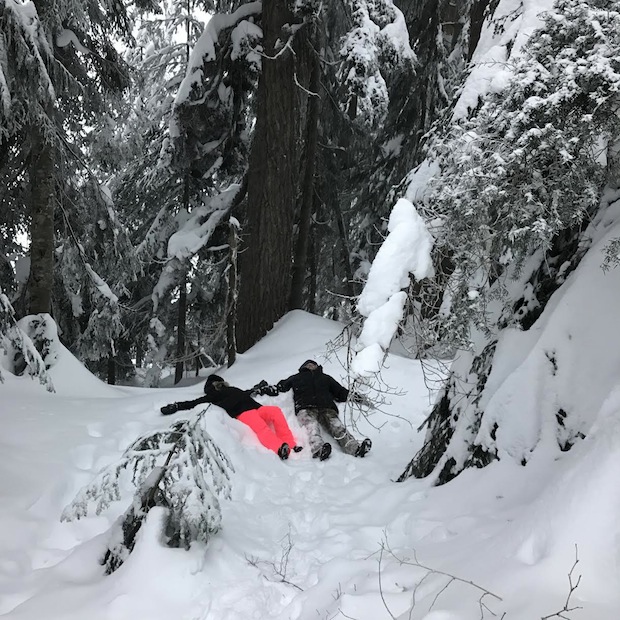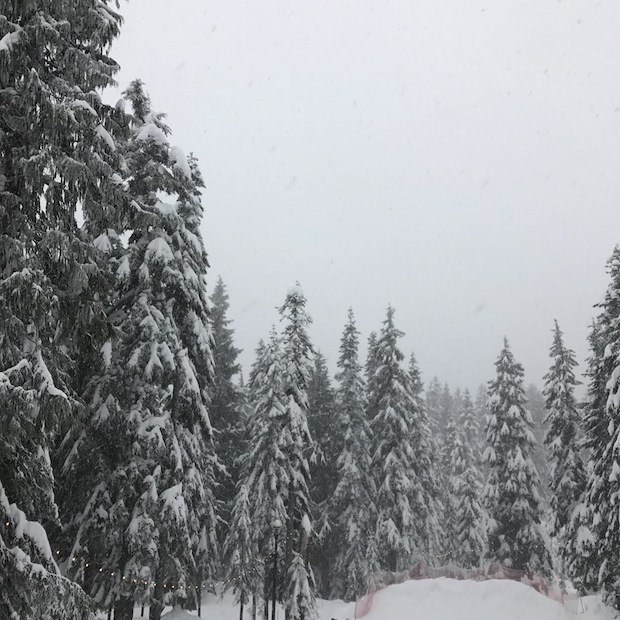 At Christmas we also take time to remember the reason for the season. As someone put it the other day, this is THE day that we celebrate God becoming human. What a miracle! He became a man so that He could fully identify with us and make a way for us to be reconciled to our Heavenly Father. Kinda mind blowing…and humbling! Christmas really is a celebration. Of our faith. Of family. Of friends.  For many, this marks a time of year that is really hard. I imagine that a loss of health or a loved one can make this "joyous" time of year feel all the more lonely or hard. I hope that peace finds a sliver of an opening for you. That it settles within you and roots itself. That you might feel quiet joy even amidst some really tough circumstances. Wishing you that from the bottom of my heart.
Merry Christmas friends xo Laurel