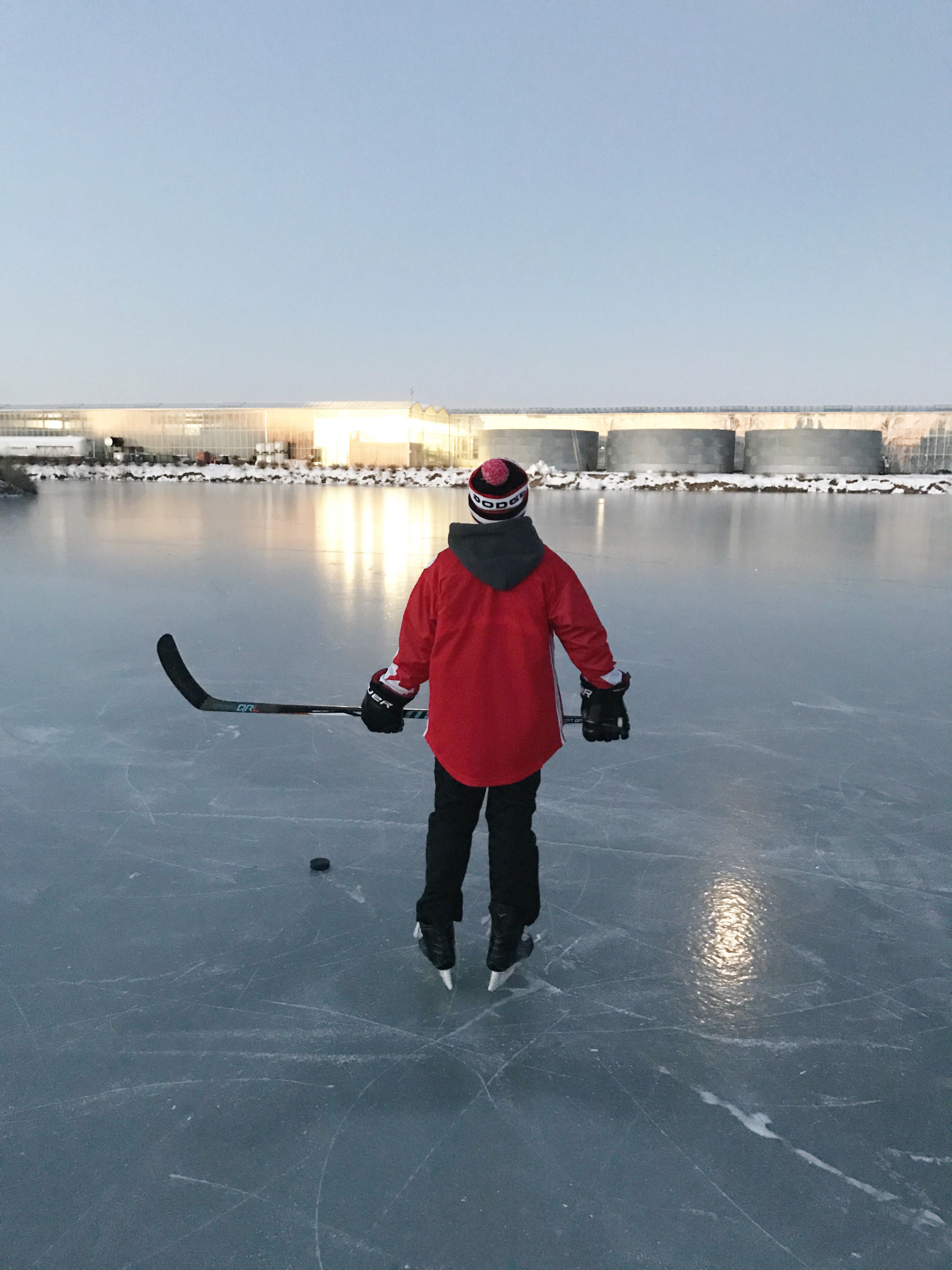 This is my last post of 2016.  Yes, Laurel will be posting once more before Christmas so watch for that, but I just thought I would take this opportunity to write a few things that I've been thinking about as I've been reflecting on Christmas as well as the last year.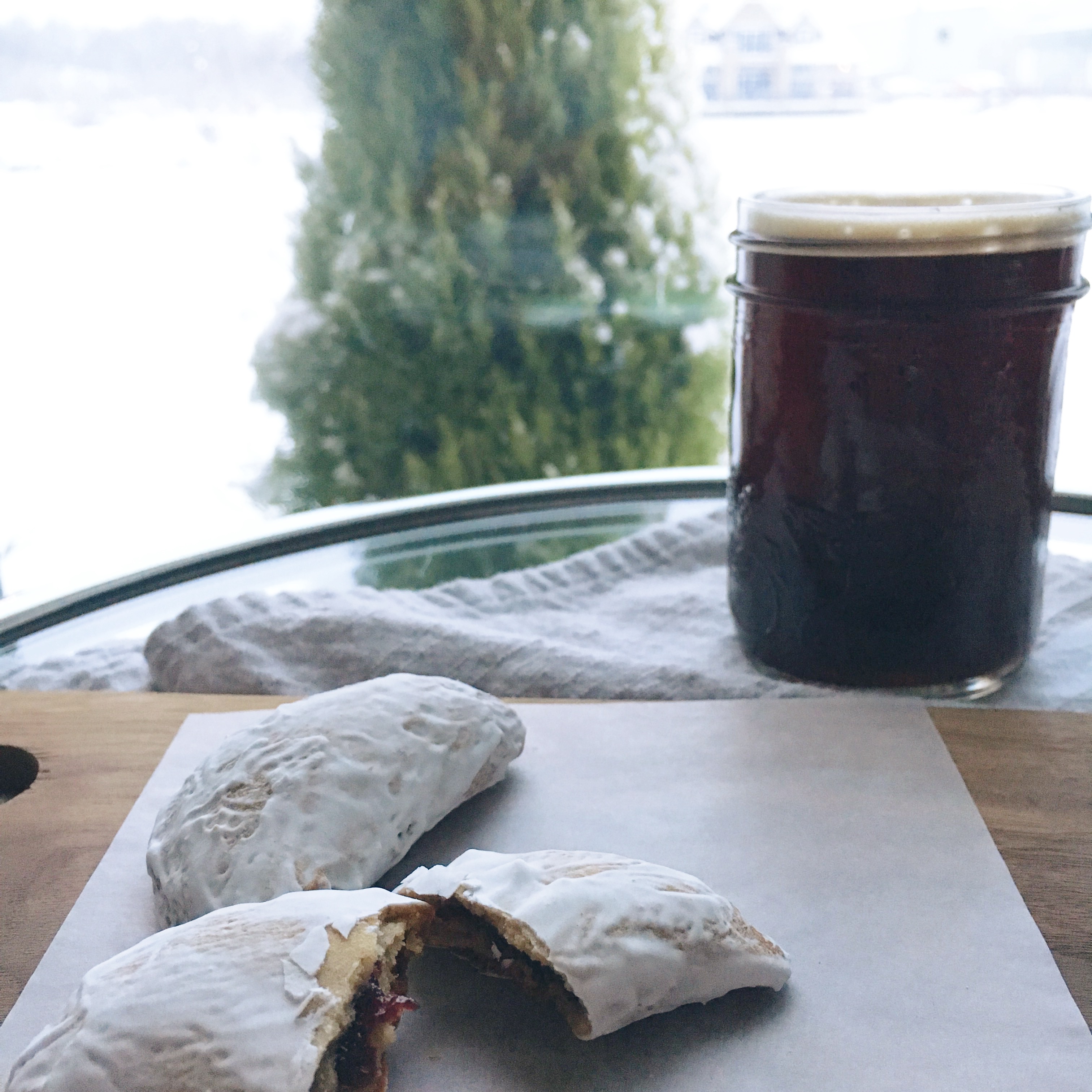 As I've mentioned before, I've been feeling a bit..ok, a lot…sentimental this Christmas as Berkeley is graduating this year.  She requested a few things and one was Mennonite jam cookies.  I've never made them before…my grandma and my mom always did.  So I asked my mom if we could have a baking day so that she could teach me. Seriously, you have to love Mennonite recipes that say, "Add flour to make a soft, easy to handle dough."  Like can you give me a ball park!?!  I didn't want to make a first attempt myself so mom graciously gave me a lesson. There is something to be said about continuing traditions from generation to generation.  And it's amazing how much the new generation appreciates some very traditional things!  Distinct flavors can really take you back to certain memories.  After making cookies, I looked through some of mom's photo albums at old Christmas pictures.  If you can spot the angel with the sweet feathered hair, that's me.  And Lo's the shepherd to my left. Beauties!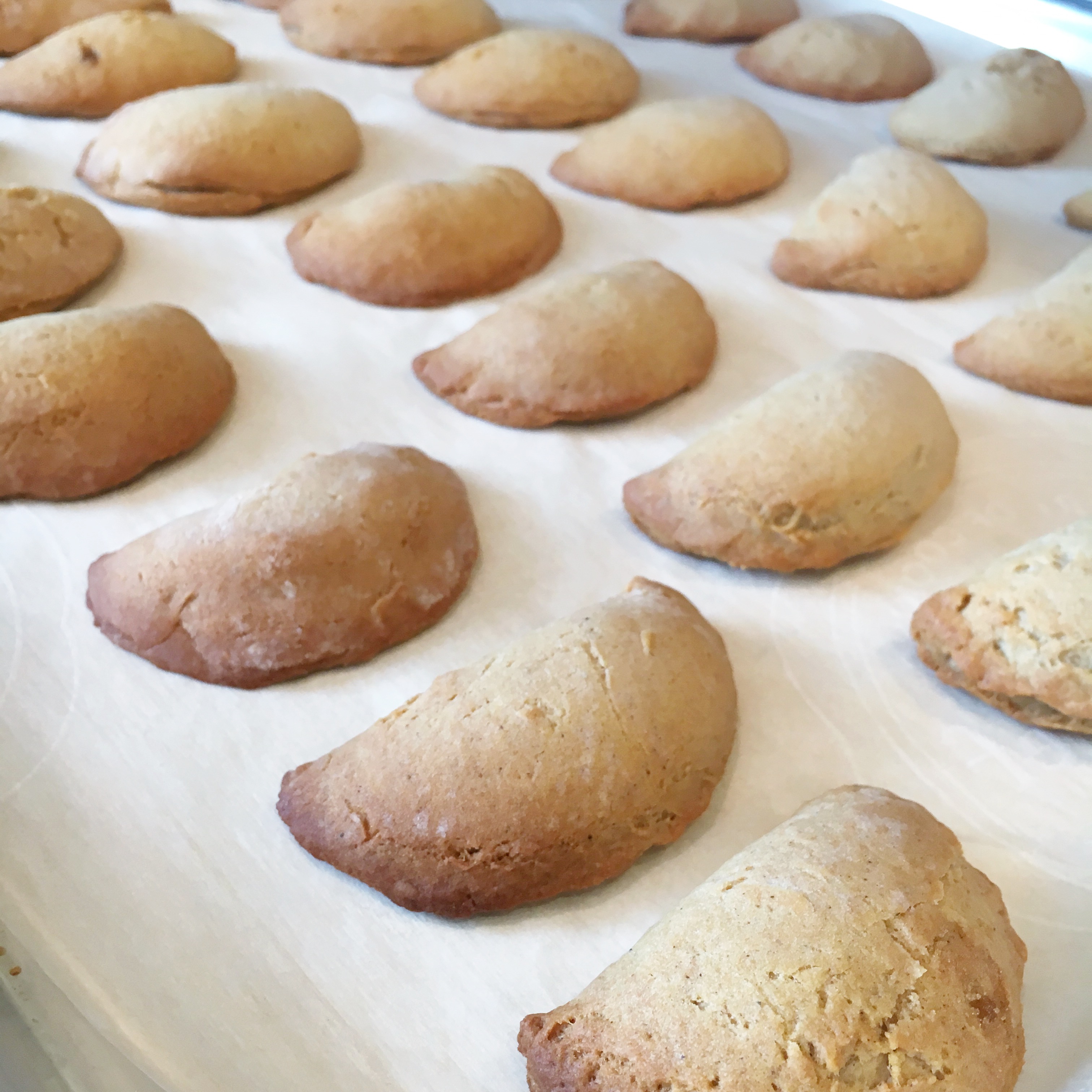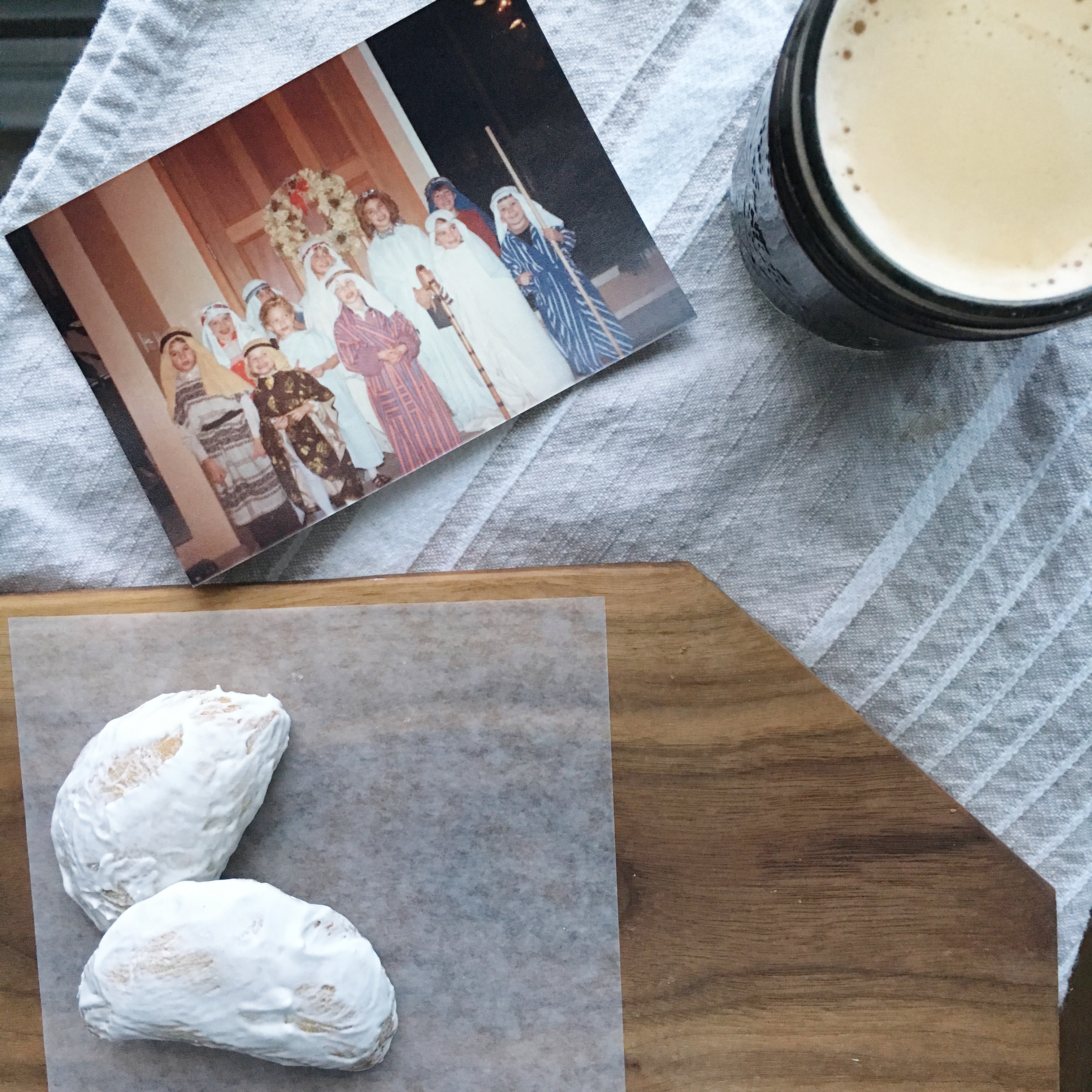 This last weekend I have to apologize for overposting about the ODR…outdoor rink!  The lake on our farm froze enough so that the boys could play hockey.  We've lived here for 14 years and this is only the third time that Mac has been able to skate on the lake.  Every winter he prays that it might happen and our mild West Coast winters usually don't cooperate.  This year he seriously feels like he got a Christmas miracle.  Before school on Friday, he got up at 6:45am for an early morning skate because I wouldn't let him skip school even though he thought it was a legitimate reason! And on Saturday, he had some friends over and he skated for 6 hours and had a 1 hour hockey practice.  He said, "Mom, you just skate until your legs can't skate anymore."  Honestly, it was such a pleasure to see the boys out there, living the Canadian dream….it was almost magical….red cheeks, sweaty heads and grinning ear to ear!  Awesome!  And it really made me think about all of the "stuff" that we try to do to make Christmas special, when really this was one of the best gifts ever.  This was a great example of how experiences truly trump things.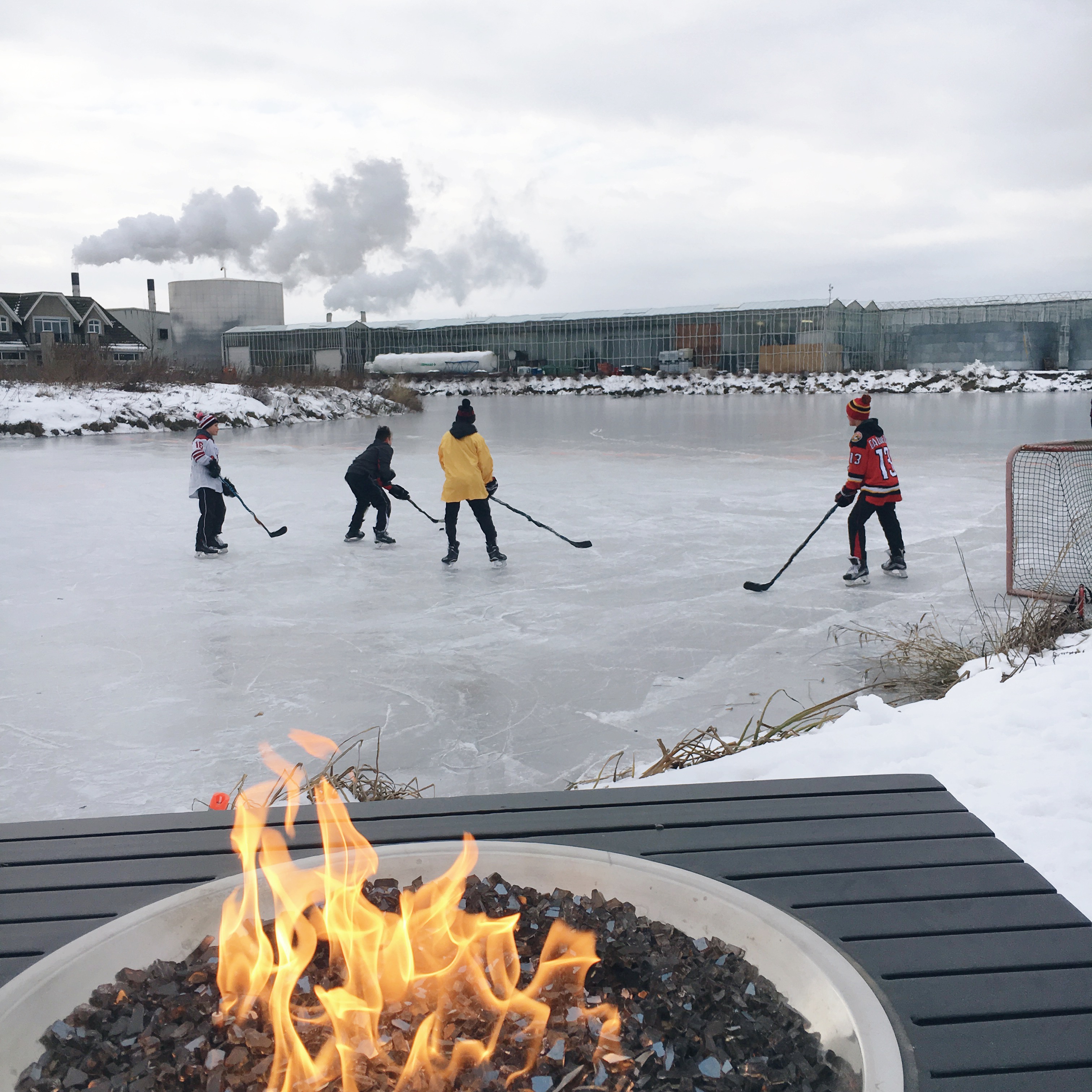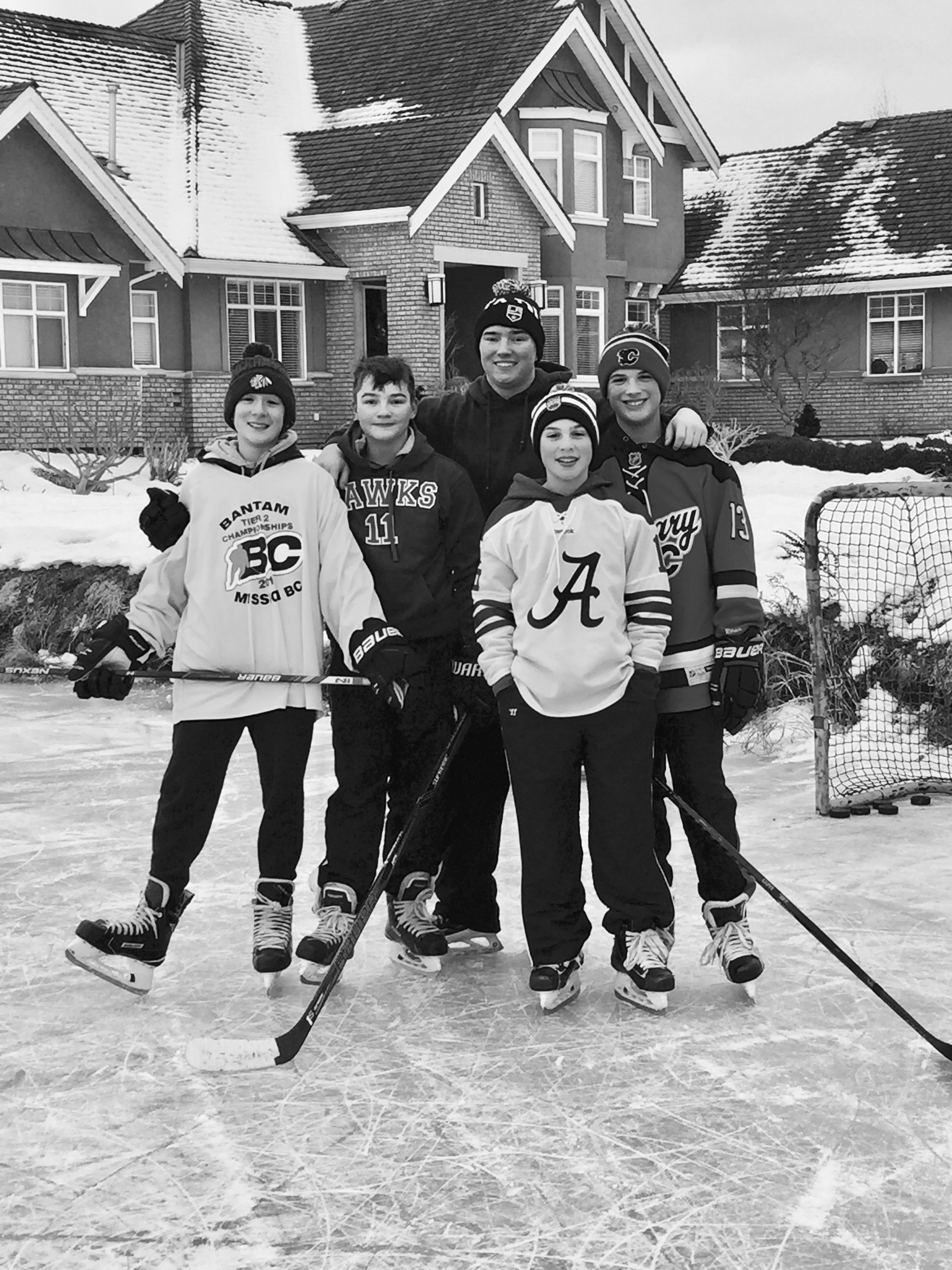 In looking back over the last year, I honestly feel so grateful for all of our readers.  It's such a thrill to Laurel and I when we hear that you have tried one of our recipes, or that you bought something that we recommended and you love it just as much as we do!   It honestly brings us so much joy when we have talked about personal, vulnerable stuff and we hear that it may have resonated with you. We are still surprised by how faithful you are in following along as we do life, often stumbling along the way.  Thank-you for your comments, your suggestions, your likes and your encouragement!  And I would like to thank-you all by wishing you all a very special Christmas.  We are all coming into this Christmas season with different hopes, dreams, expectations and needs.  Maybe you need peace this Christmas.  Maybe you need rest.  Maybe you need hope.  Maybe you need love.  Jason and I were at our dear friends' for dinner this weekend, and they had this beautiful wall hanging in their entry.  I had to stop and read it…the words so familiar…but when you really stop and think about what the words actually mean…it's everything you need this Christmas.  And this is my prayer for you all!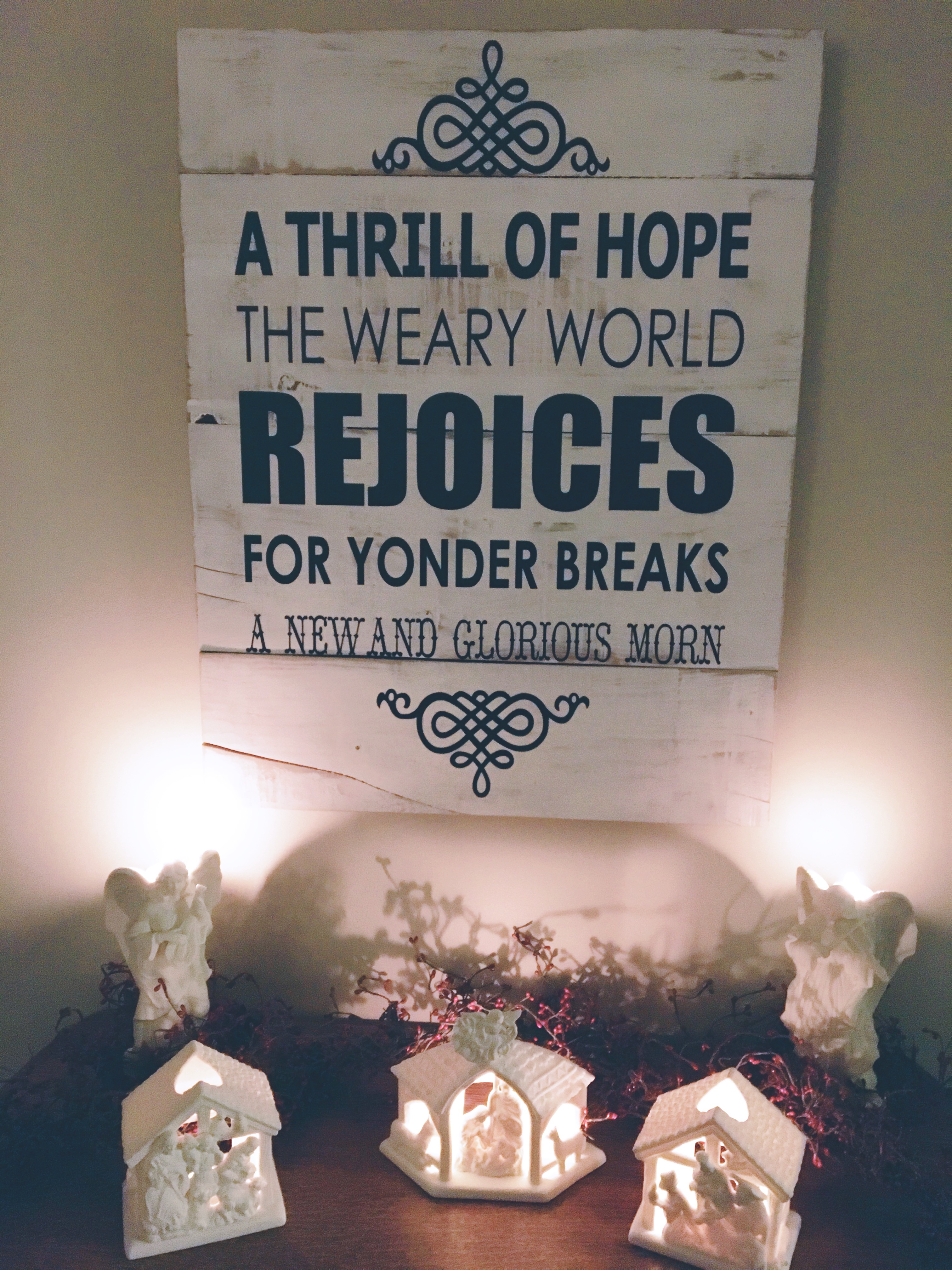 Wishing you and your loved ones all a very Merry Christmas and we will see you back here in the New Year!