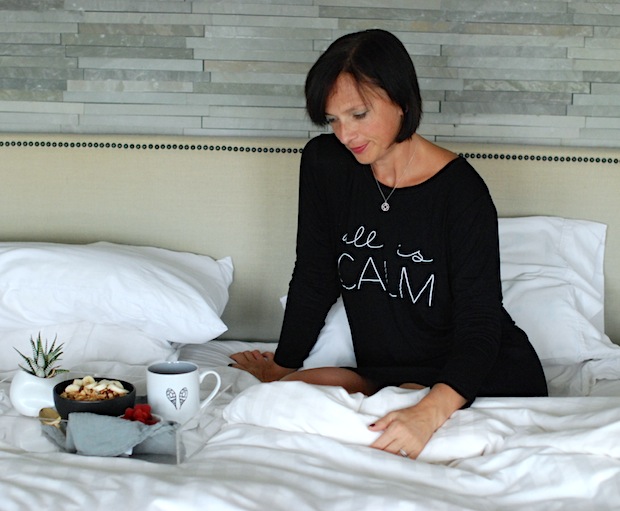 There is something about fresh, new jammies.  We grew up with our mom giving each of us kids new PJ's at Christmas time.  So, Laurel and I are pretty excited about our limited edition holiday sleep tee, just in time for Christmas gift giving…or for treating yourself!
We have had so many requests for more sleep tees!  We almost gave up on them as the cost of having them produced locally was almost not making it worth while.  However, we have had tremendous support from so many of you, so we decided to create a holiday version.  Yes, we have had to raise the price as we weren't willing to sacrifice on the fabric or have them produced offshore.  So when you buy one of our sleep tees, you can feel great about shopping local and supporting our economy!
These tees have been custom designed by us with some help from our friends at Alliance Clothing.  They are made of 95% bamboo, 5% spandex, so they are super soft and cosy, yet cool.  And we have both long-sleeved and short-sleeved versions.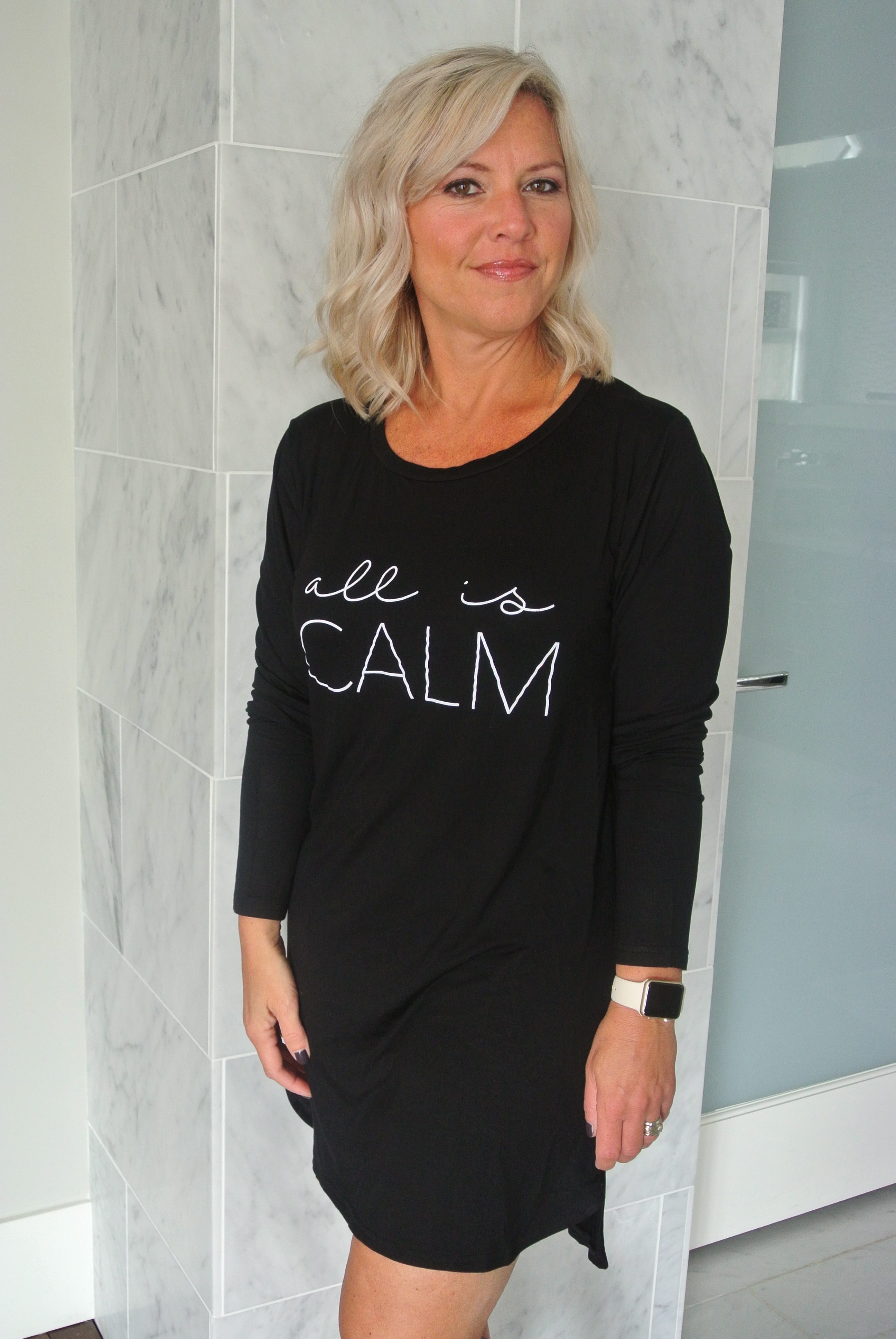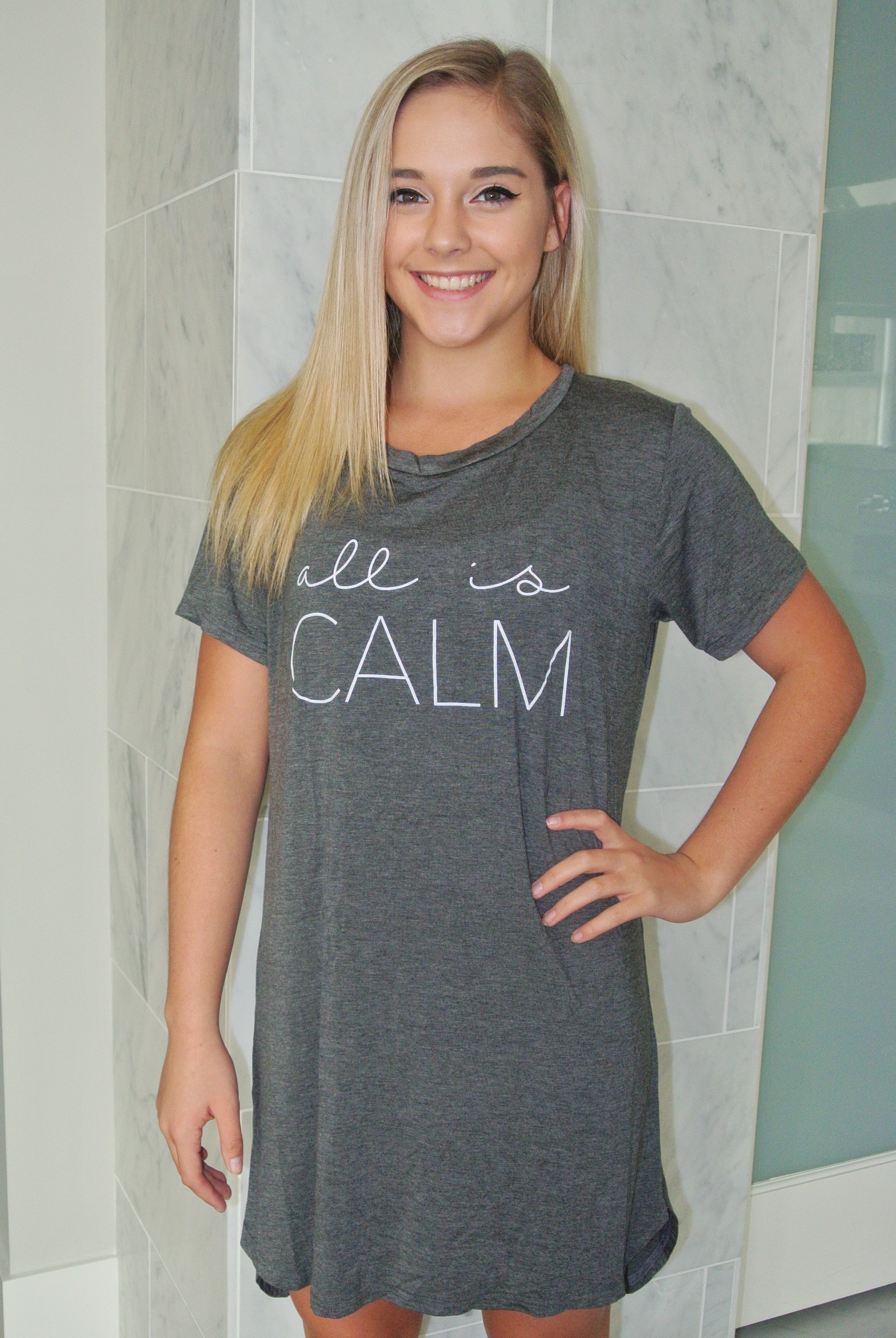 We decided on "All is Calm" for several reasons.  First, Silent Night is one of our favorite Christmas carols. Second, Christmas can be an extremely hectic and stressful time of year.  So, it's a great reminder to take a moment to relax…Christmas is so much more than just the gifts and preparations.  And third, we have teamed up with K'pure Naturals and with local pick up, you will receive a gift of a mini "Settle Down" calming essential oil spray.  This spray is a staple in our house…in fact, I've found Jason's dousing himself before bed!  It works well as a toner too!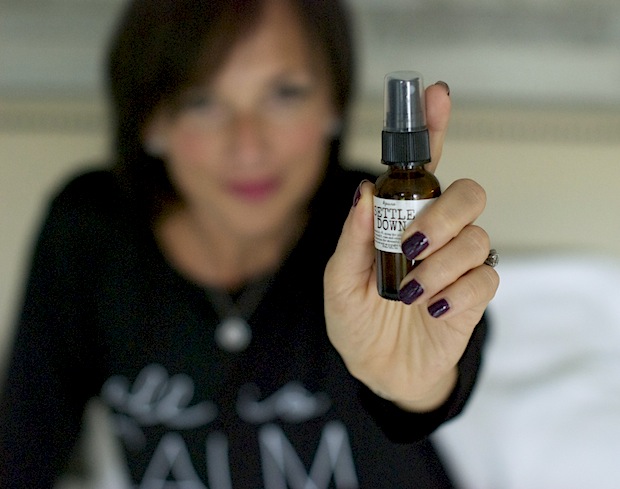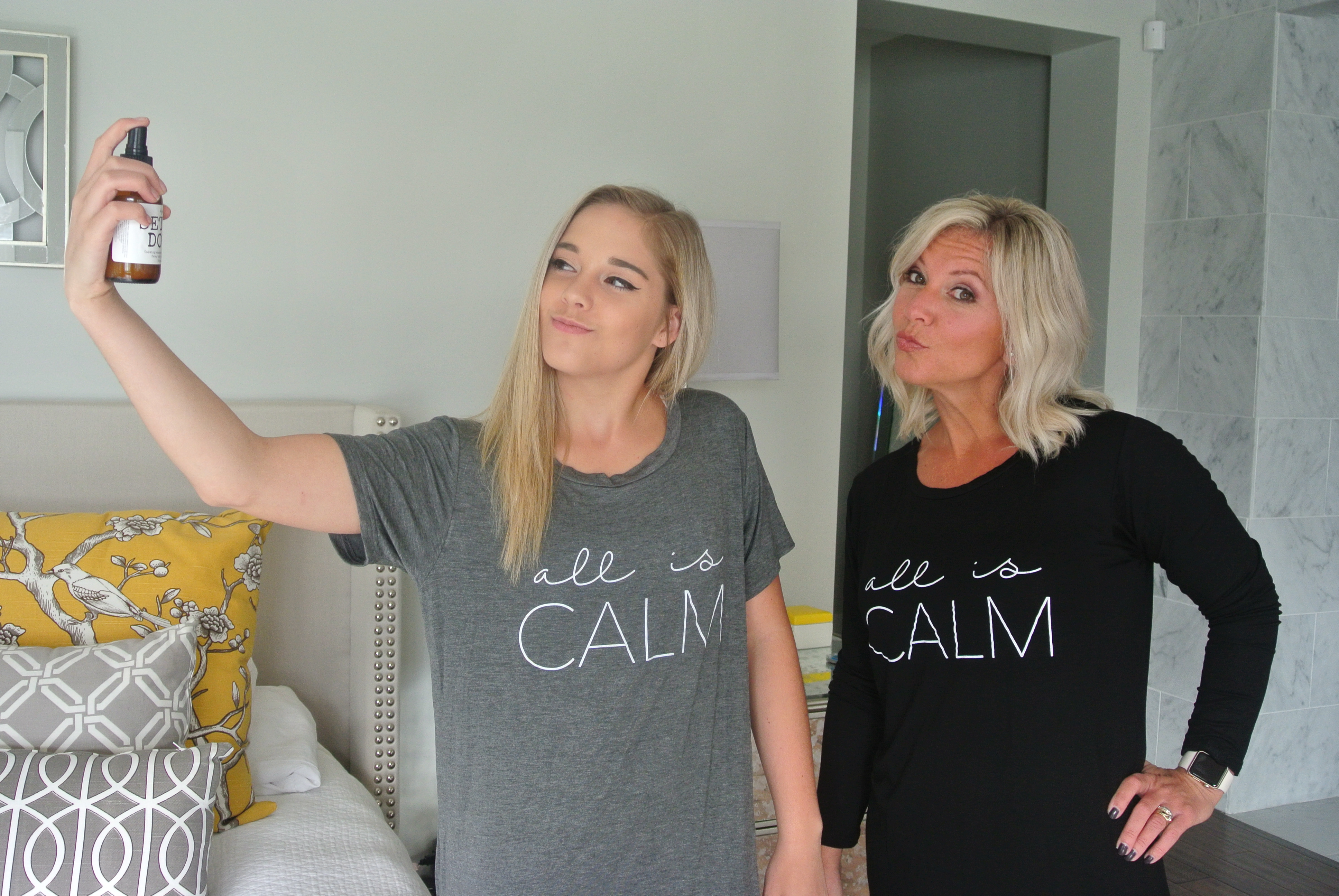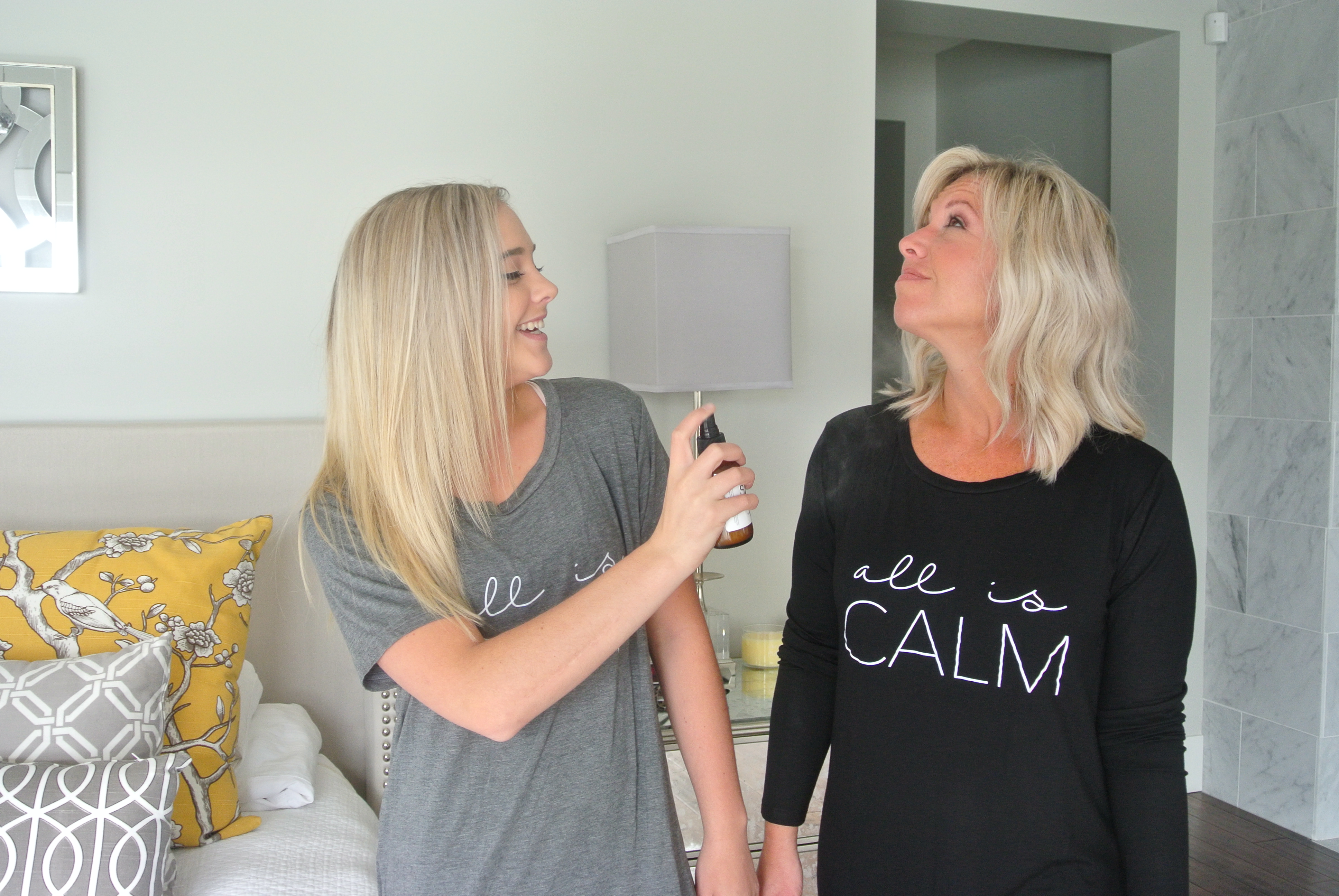 You can purchase an "All is Calm" sleep tee here on our online boutique, or you can purchase them locally in Abbotsford at Montrose + George.
So, happy shopping and remember…All is Calm…All is Bright!