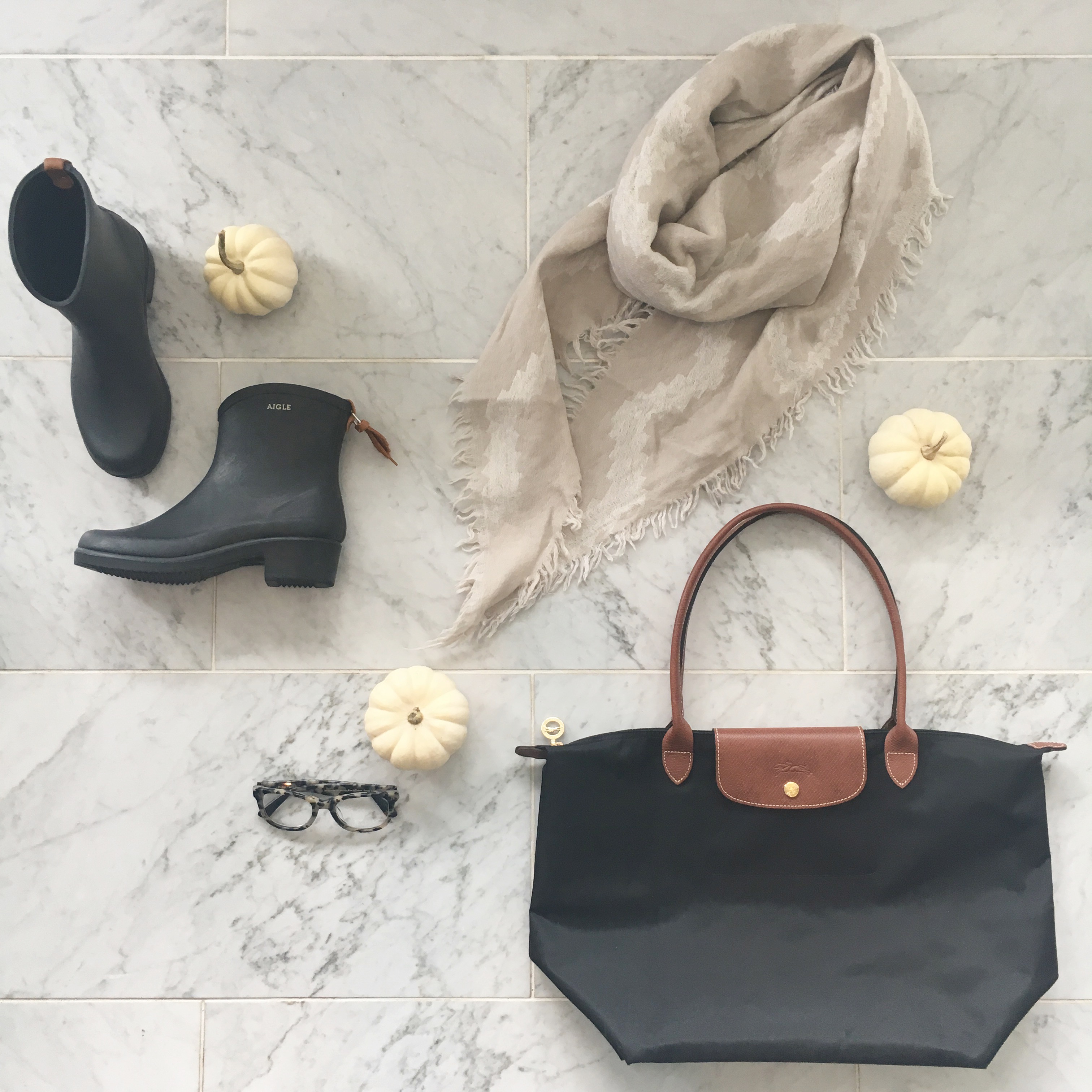 It definitely feels like fall here in Vancouver after being blessed with a super warm and sunny September.  It does feel nice to pull out the warm cozy scarves, soft sweaters and cute booties.
Here are a few of my fall favorites…and if you are thinking ahead, some of these make great Christmas gifts.
Longchamp Le Pliage Large Tote Bag.  I received this as a gift from a friend and I rarely leave home without it. This versatile nylon tote was used on a daily basis this summer when I was in Toronto, and I've continued using it since I've been home.  I like to use a small crossbody bag for everyday use as my purse, but if I'm going on a day trip or away for the weekend, this tote is perfect to bring along for my iPad, water bottle, scarf, etc.  And I love how compactly it folds up.  You can throw it into your suitcase and it takes up very little room.  It does work well for a beach bag for those winter get aways as it's nylon and easily wipeable.  You can also find it here.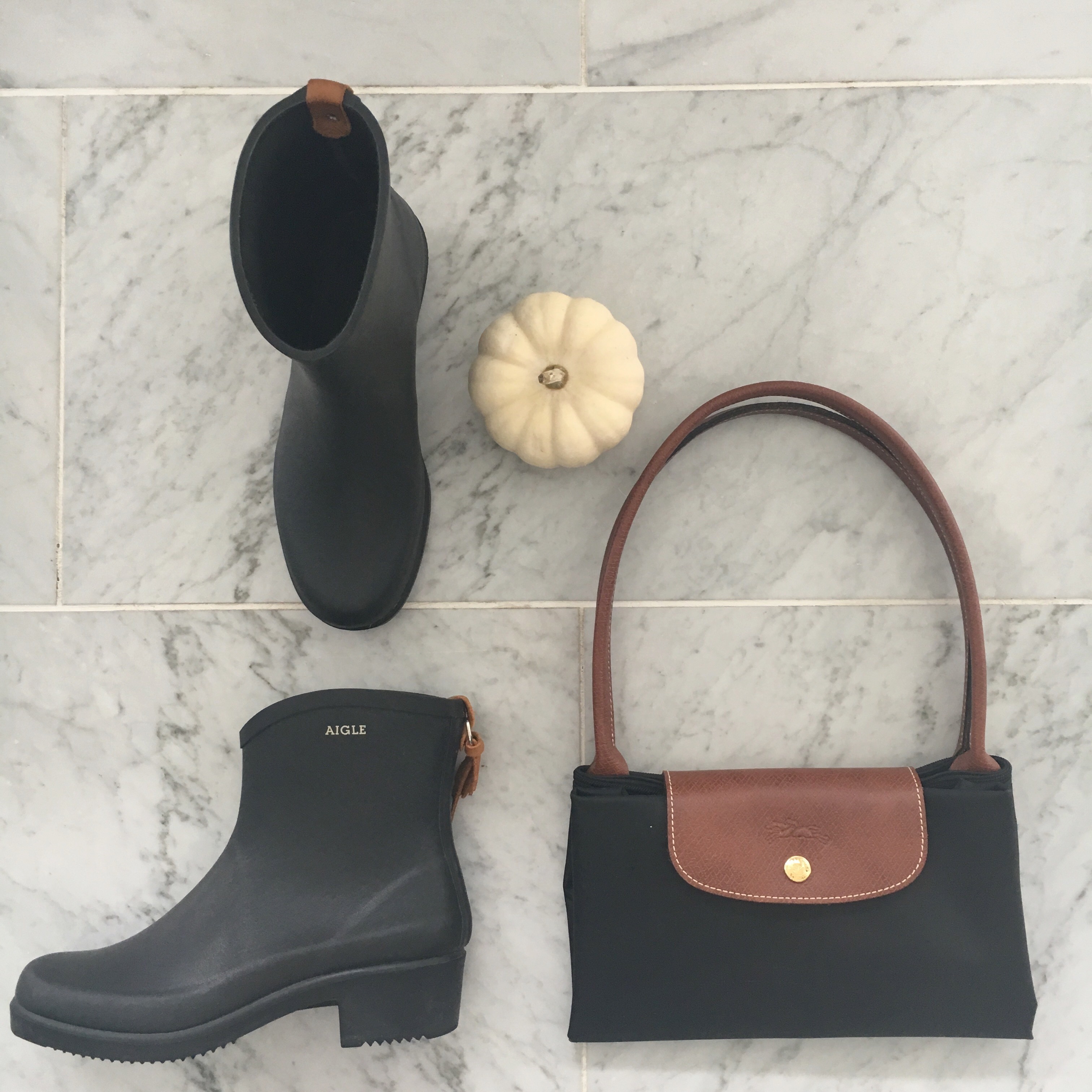 Aigle Juliette Booties.  These short rubber booties by Aigle are handmade in France and have a small block heel, curved topline and decorative camel leather back pull tab.  They are lined with polyamide to be quick drying.  A little dressier than your average rain bootie.  I wore these on Saturday all day in Victoria as it was pouring, and my feets were dry and comfortable.  Also available here and in store here.  There is also a new faux full-lined version available.
Wilfred Diamond Mosaic Triangle.  This is the smaller version of the large blanket scarves from Aritzia that Laurel and I both love.  However, I'm finding that sometimes a large blanket scarf is just too much.  If I get hot, I just can't cool down…thank my mid-40's for that!  But I do like the texture and pattern that a scarf adds to an outfit, so when I found this piece this weekend I was thrilled.  Don't let the word "triangle" throw you off.  This is a nice long scarf without all of the extra bulk.  And it comes in 14 colors.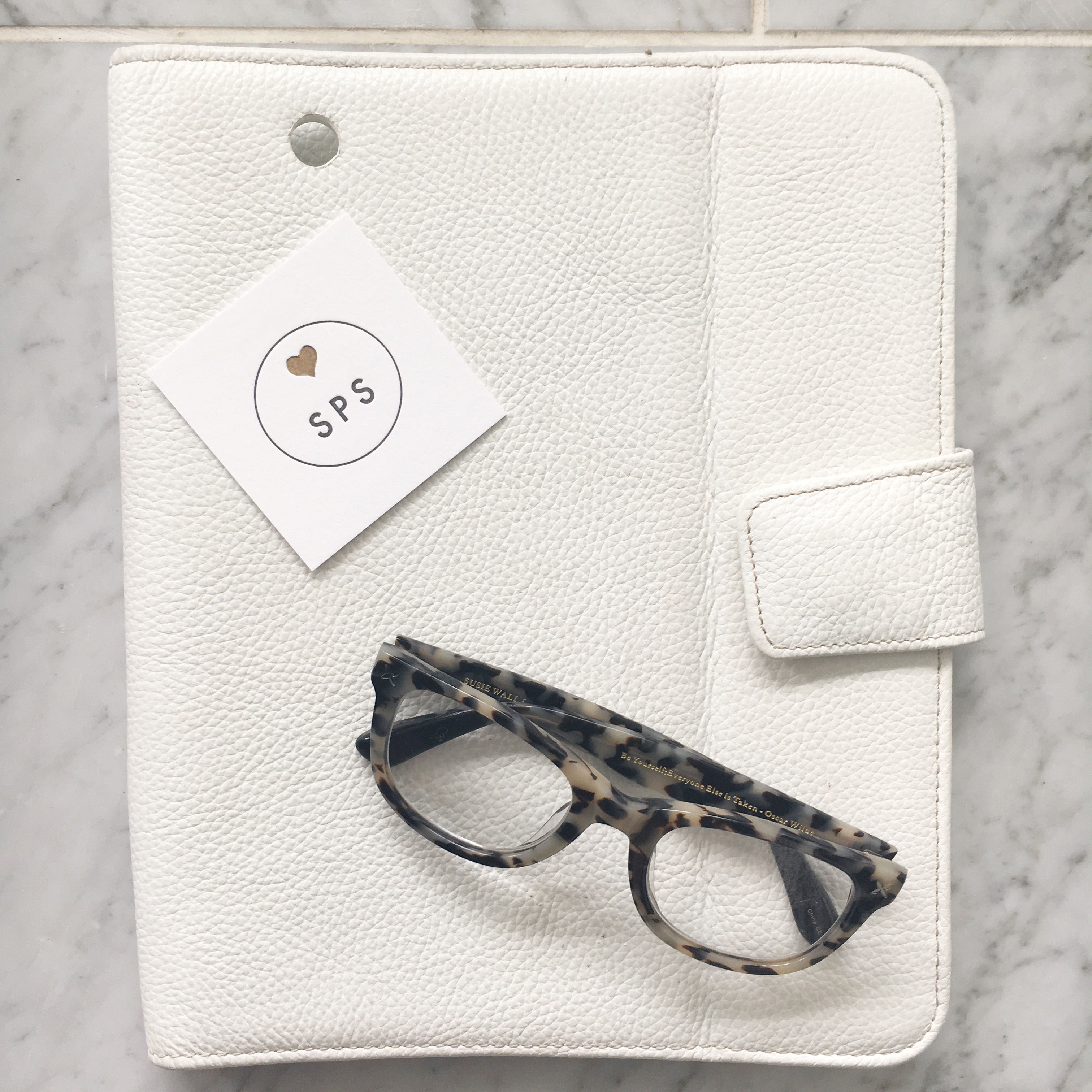 C4 Rockit Readers.   I have come to realize and admit that I need reading glasses…also thank my mid 40's for that!  I have been loving my C4 sunglasses and I was super excited when I remembered that they had a collaboration with Susie Wall and have four super chic styles.  So skip the readers from the drugstore and pick a pair that expresses your style and make them a fashion accessory.