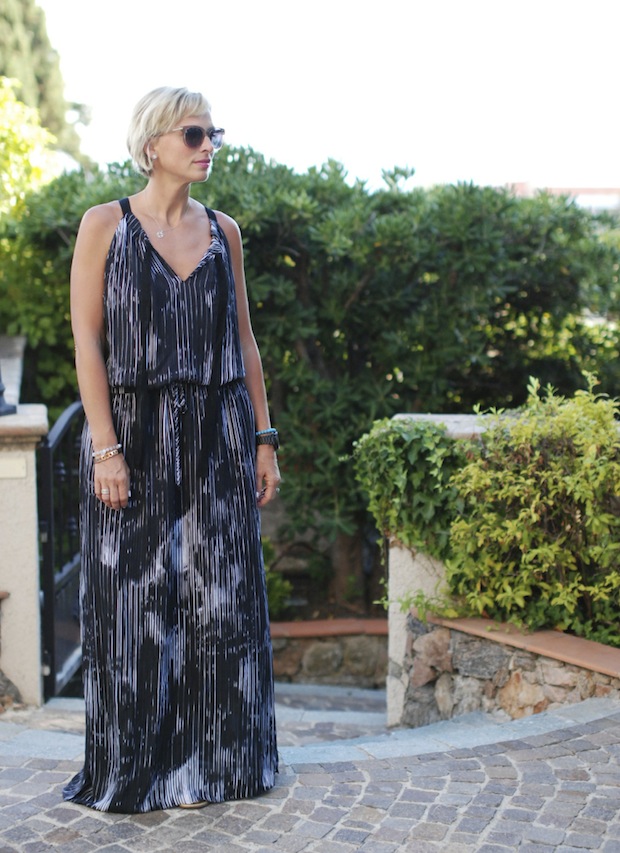 OK now that you read the title, you're scanning for the deets, right? Keep reading…I promise we'll get there.
One piece outfits are as popular with me as one dish dinners! There is something so awesome about slipping on a dress and feeling polished & chic & comfortable. That ever elusive combination really is possible. And, of course, the colour pairing of black and white is pretty classic. That base allows you to keep the look entirely simple on its own or elevate it to glam with the addition of some fun accessories.
This dress was a complete score… I often stroll the aisles of Winners close to my home, but now understand the value of shopping their different locations. The downtown Winners has what they call their "Runway" section which is pretty awesome. I was excited (actually, almost giddy) when I saw racks filled with designer clothing and shoes for a fraction of their original cost. After taking all the time in the world to look and try on, I knew this dress would be perfect for our summer vacation… long, flowy and just dressy enough. It proved true, so much that we took these photos are a warm and glorious evening in Cannes…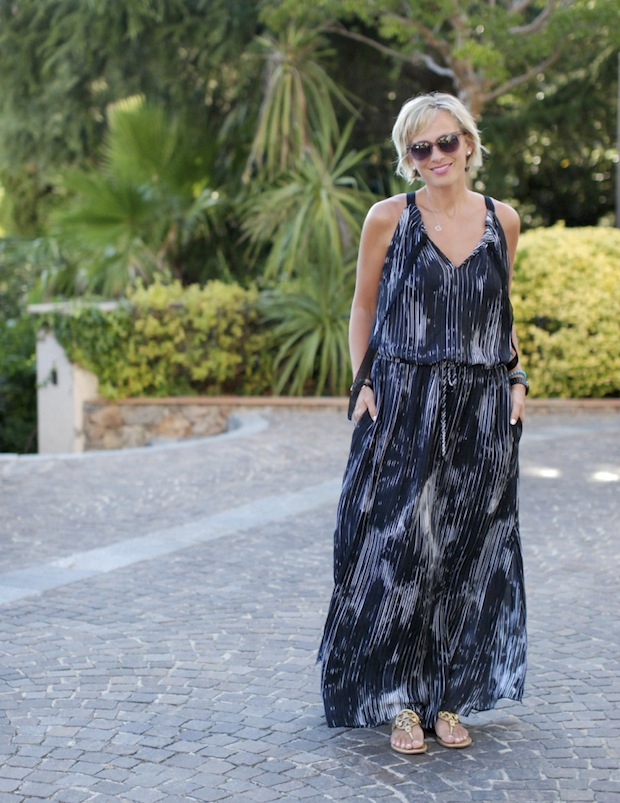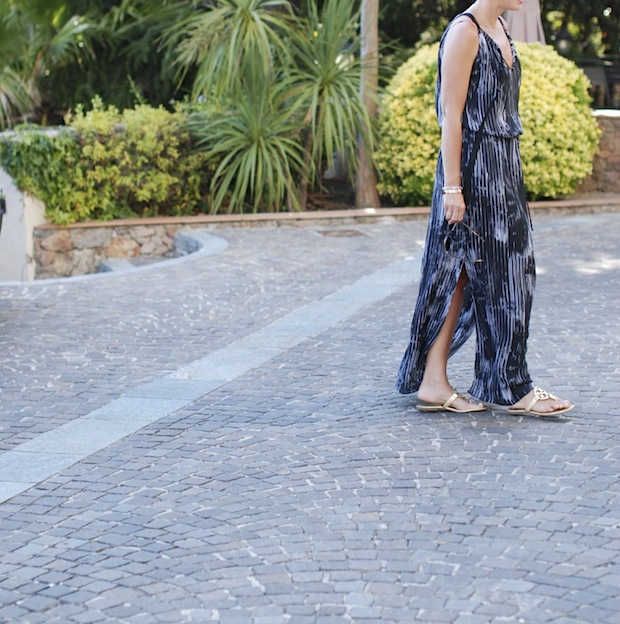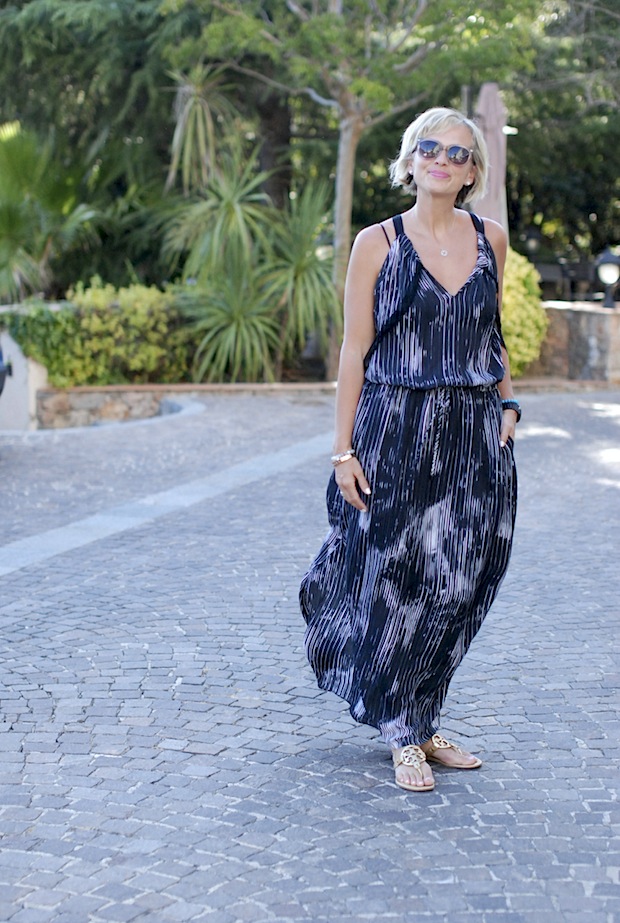 It's always this time of year when I remember my Grandma saying her traditional " I feel fall in the air".  I wish I could relay the way she delivered the line…with a sad shake of her head. Only because she often said it about mid-July to which we would ALL protest "GRANDMA…not already!!!"  Ok so her inner barometer was uber sensitive but truthfully, this last week, I've noticed the subtle differences: an early morning mist, remnants of dew, a slight browning on the leaves.
While I tend to fight it, the seasons aren't one to back down to my personal love of summer! And if you can't beat em, join em, right? The easiest way to transition to fall is to die your hair really dark… JUST KIDDING haha!! The timing just kinda worked here. Hair aside, below is one way I like to transition to fall…by wearing my summer clothes with a few more layers. One might think that a long maxi dress only has wearability in the hot months but there's no reason you can't extend this with a change of shoes and the addition of a layer or two. I'm all about "working" your wardrobe.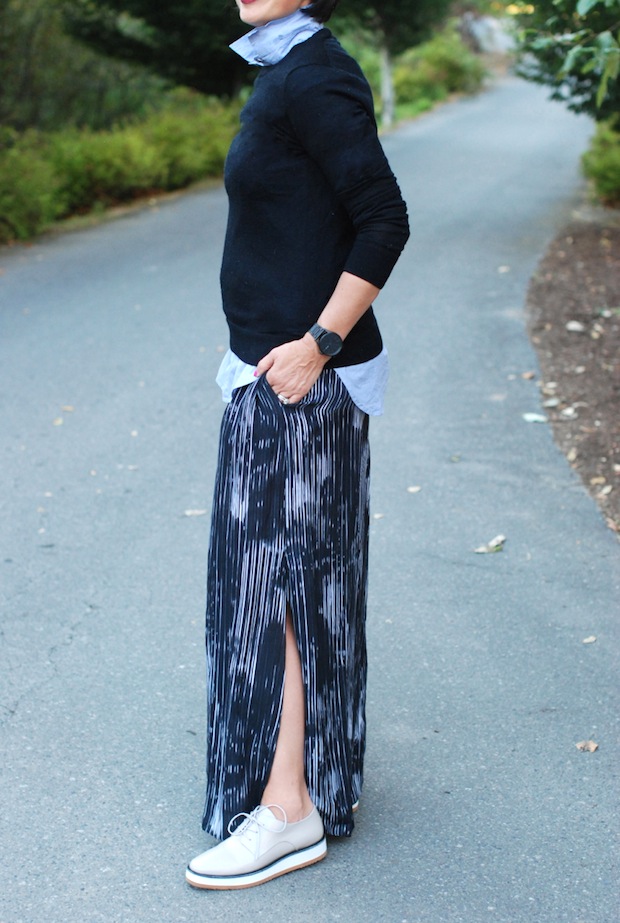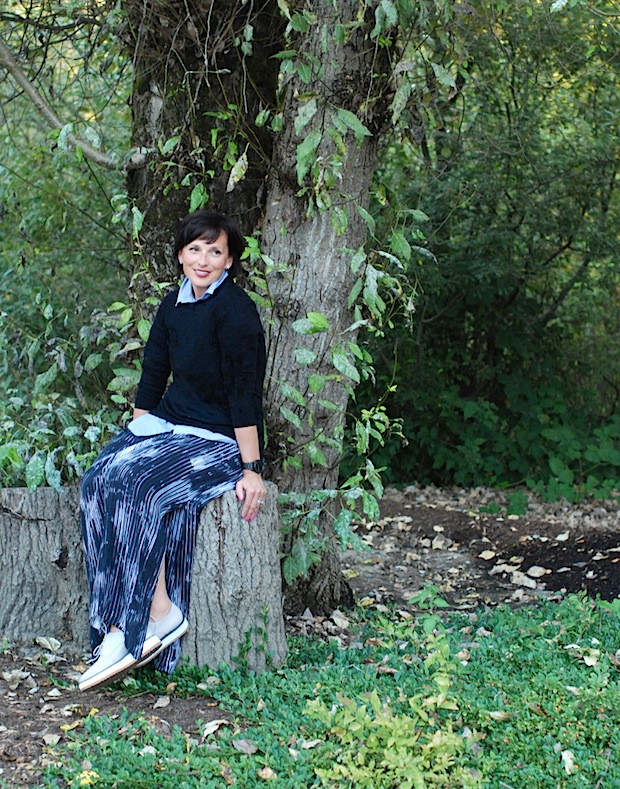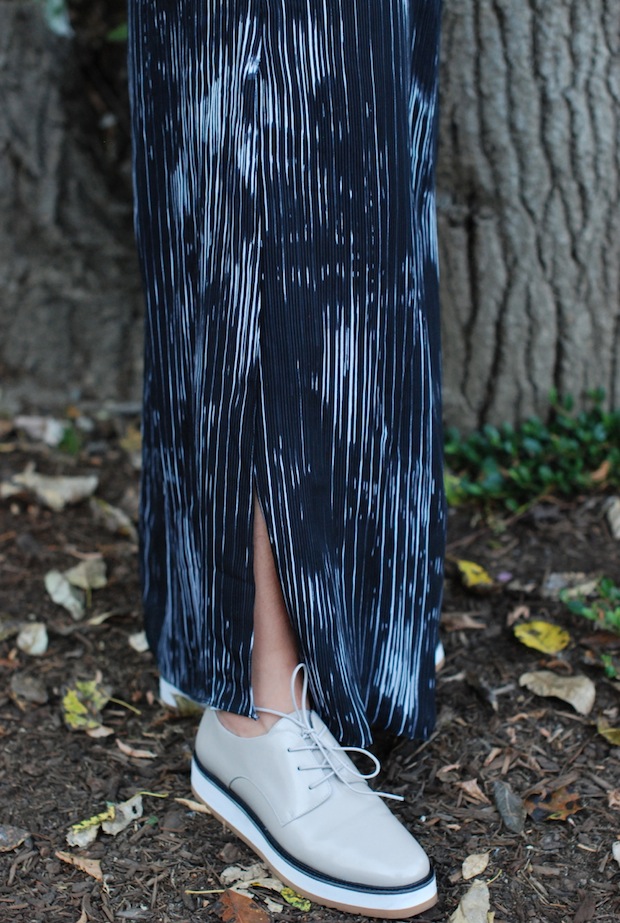 In that vein, we are partnering with Winners to get one of our lucky readers Fall-ready with a $100 Winners Gift Card!
Entering is simple..all you need to do is head over to instagram and:
1. Follow @sugarplumlaurel @sugarplumpam @winners
2. Like our IG photo & leave a comment below it, tagging someone who loves fall style
3.  Each comment counts as an entry…you may enter as many times as you like!
Giveaway ends Sunday 6PM PST. Good luck!
**contest details also listed on instagram.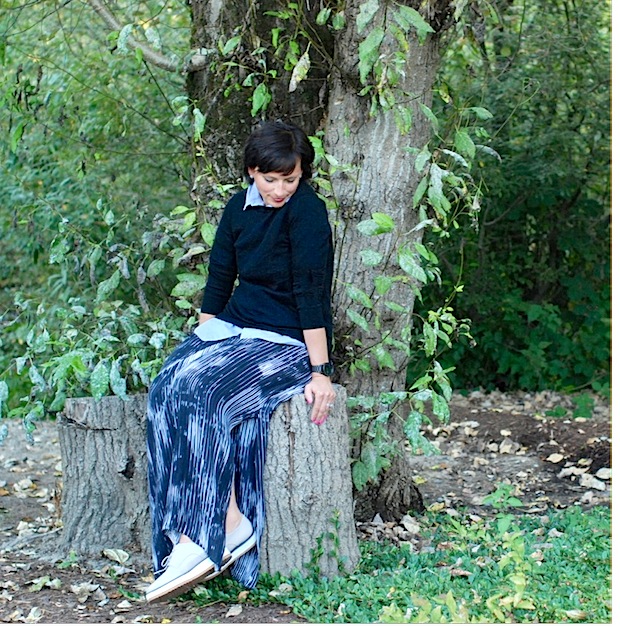 Dress: Winners | Summer Sandals | Fall Oxfords, sold out, similar here | Button Down: old, similar here | Sweater: Joe Fresh, similar here | Sunnies |