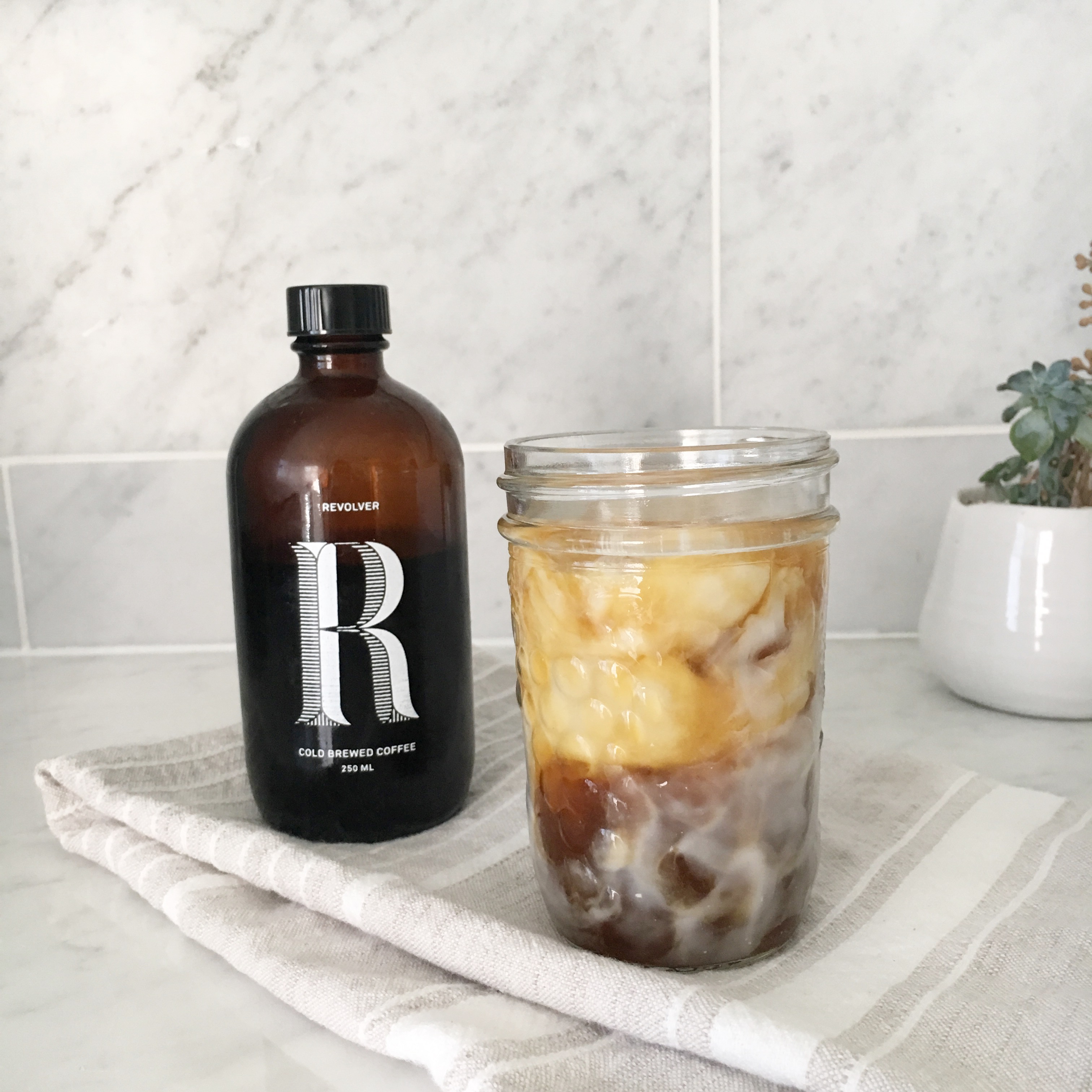 Because I am always on the search for good food, I have created some discerning foodies in my family!  I actually love it that Jason and the kids really appreciate great food and are starting to go out of their way to pick up their favorite things at different places.  There are a few things that we buy consistently and almost feel panicky when we start to run out…Here are the Ratzlaff's favorite 4 things right now…
1.  Revolver Cold Brew – Jason gets props for discovering this one!  First of all, that packaging though!  And how appropriate to have the "R" on the bottle!  This cold brew is bold and concentrated yet smooth.  We use about 1 part to 3 parts milk of your choice (Berks uses 2% and I use almond milk).  It has been rated here as one of the top cold brew coffees in Vancouver. This can only be picked at at Revolver's location in Gastown currently.
2.  Glory Granola – This is my find.  Glory Juice makes amazing acai bowls and tops them with this granola…and I'm betting once you try it you will be as addicted as I am.  I actually dreamt about this stuff when I was in Toronto.  When we head into the city and stop for acai bowls, I always hope that they will have some granola for sale.  They make it out of the almond pulp that's left over from their house-made almond milk. It's crispy, gluten-free and good for you.  Glory Juice currently has 2 locations in Vancouver with 3 more coming soon.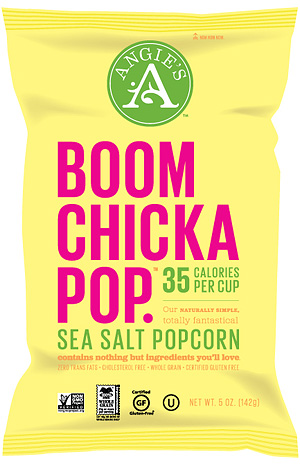 3.  Boom Chicka Pop – This is a go to snack for Berkeley and Dylan.  It's a guilt-free snack at only 35 calories per cup and it's made with non GMO corn.  And it's gluten-free too.  It proves that sometimes the simplest things taste the best.  It has only three ingredients…popcorn, sunflower oil and sea salt. If you get lucky, you'll find it at Costco in massive bags.  You can also get it in smaller portions at most grocery stores (check here).
4.  Avalon Chocolate Milk – Mac gets creds here.  He LOVES this stuff…it really is dessert in a bottle.  I'm a sucker for the packaging…the old fashioned glass bottles are on point.  They use real Belgian cocoa, it's super creamy and it's organic.  Mac and Jason have been known to fight over the stuff and Mac has gone as far as to hide it behind other items in the fridge to ensure he gets the last bit!   Click here to find a grocer near you and there are delivery options as well.
I do really love supporting local businesses that take pride in producing the best possible products.