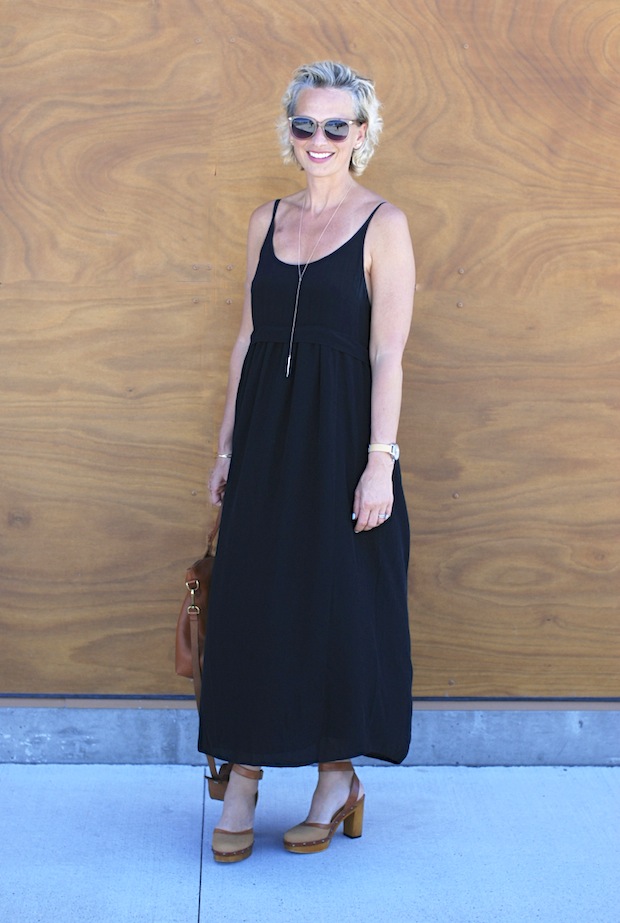 I think we might be in luck this week…if we can count on the weather app on my phone. We all know we've needed rain, but the cold…eeks…it was seriously starting to "kill my vibe". Thankfully today, the rain boots are fully in the closet again and the sandals are out. Let's keep it that way for awhile, ok?
This is going to come to a surprise to…ummm…no one, that my favourite piece to wear in warm weather is a good dress. Hands down, my go to.  I wish I looked hot to trot in shorts, but hey, one thing about becoming more comfortable in my body is recognizing what suits my body shape and what doesn't. I have some height which can pull off flowy dresses and a longer length hemline keeps movement easy and thus, dresses are my thing!
A good dress can also transition from day wear to evening with the change of a couple of accessories, making it perfect for vacation packing. Lastly, black.. you simply can't go wrong with having a classic yet casual black dress in your closet. This one checked off the boxes for me and I have visions of wearing it on the beaches of France this summer!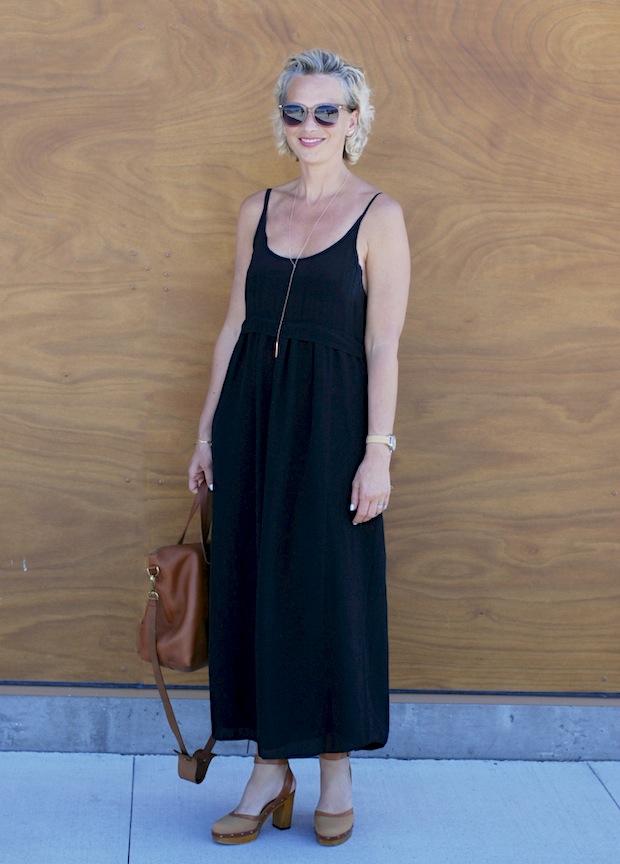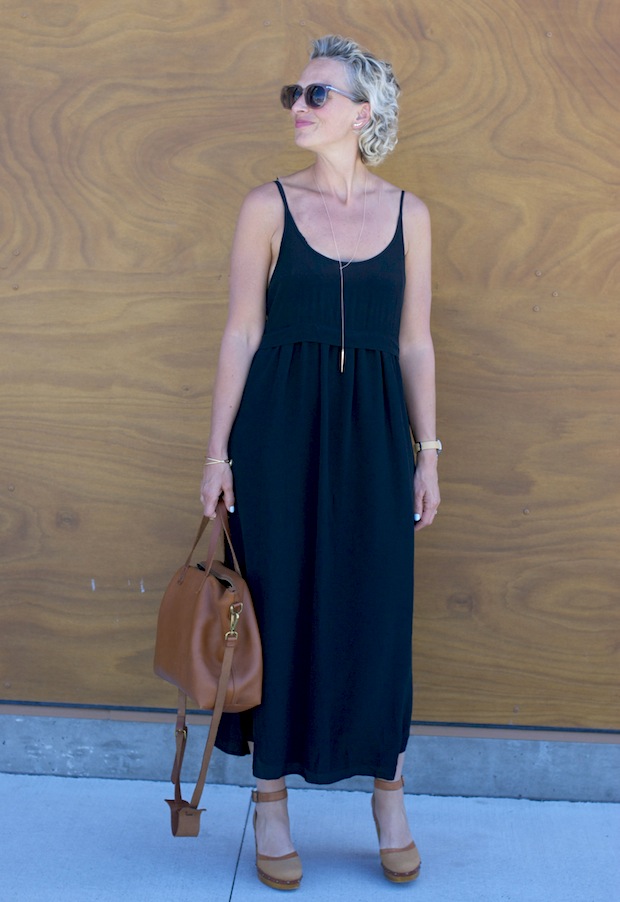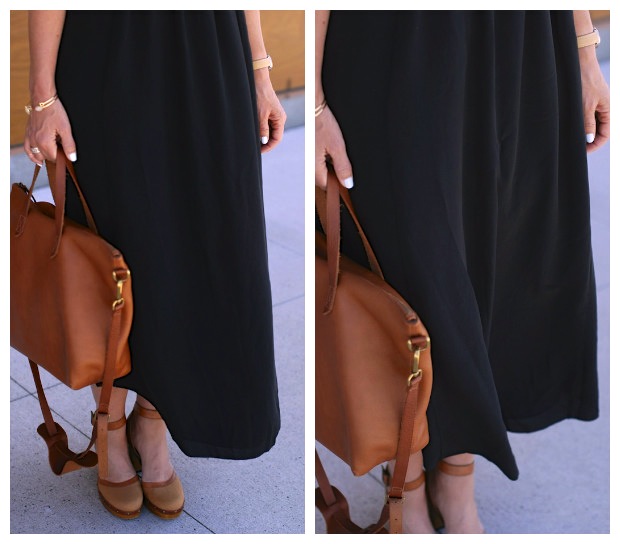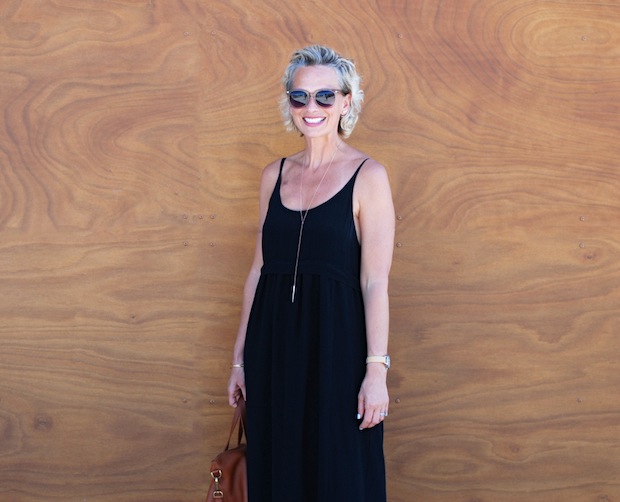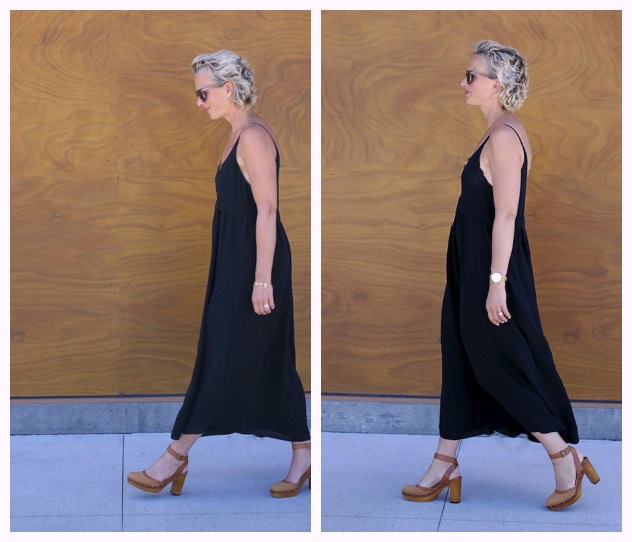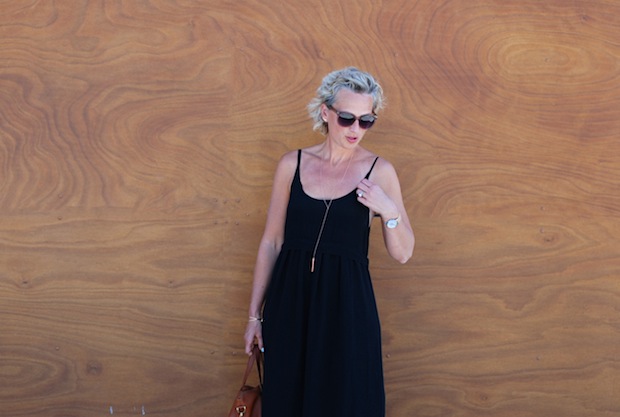 The camisole type top of this dress sometimes becomes a challenge for what to wear underneath. I'm a huge fan of these bralettes which come a number of different colors.  They are perfect if you fall in the category of not overly endowed (hey, there have to be some perks to that ha!) ps..they're on sale right now, too!
 | Dress , I also love this gauzy version or this easy breezy one  | Shoes, old, similar here & here | Tote | Sunnies | Necklace sold out..others by the same designer that I love are here & here  | Cuff 1 | Cuff 2, similar here |