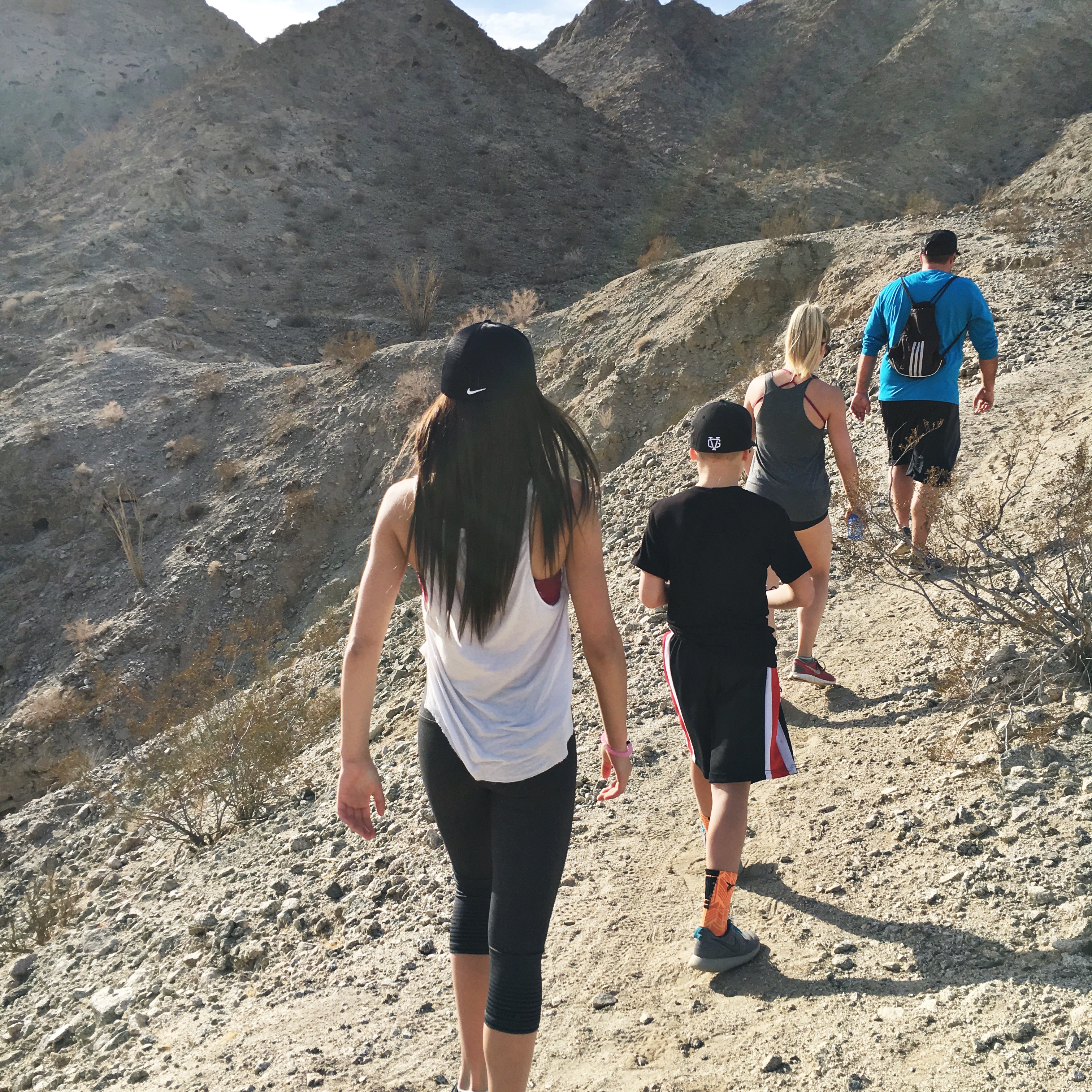 Father's Day is just three days away!  Are you ready?  I know it's a crazy time of year with end of school activities, sports team wrap ups, exams…you name it…and you probably just feel like being outside and enjoying the warmer temps.
So, here is a bit of a dad's gift guide with things you can easily get.  No ordering online and having to wait a week or driving into the city to pick up that specific item.  You know I'm all about loving unique gifts, but sometimes you just run out of time!  All of these things are easily and readily available.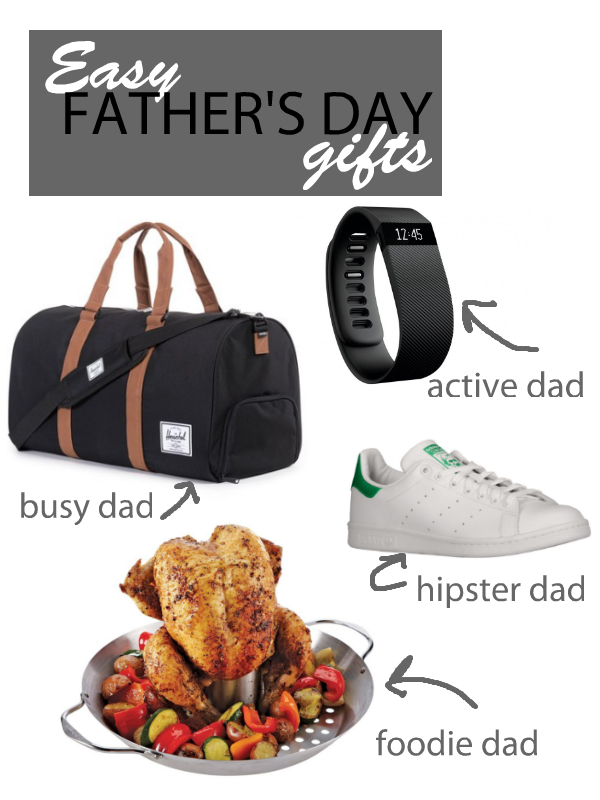 BBQ Beer Can Chicken Tool.  What guy doesn't love his BBQ?  This makes beer can chicken a breeze. It's made of stainless steel and you can grill veggies at the same time.  Available at Canadian Tire.
Herschel Supply Co. Novel Duffle Bag.  Love the faux leather detail and the separate compartment for shoes.  Brilliant!  Great for the gym or overnight.  Available at Hudson's Bay Company, at Urban Outfitters, at Nordstrom and at many, many local retailers.
Fitbit Charge HR.  Not only will this keep dad fit but if he likes technology, he will have fun with this.  Of course it tracks your steps, flights of stairs, heart rate and sleep patterns, but it also has caller ID and you can set up groups and chirp each other if they are getting behind on their steps.  You can pick this up at Best Buy, London Drugs, Dick's Sporting Goods, and check other retailers here.
Stan Smith Sneakers.  These retro sneaks will amp up any dad's hip factor.  I bought Jason a pair for his birthday and he loves them and wears them a lot.  He wore them all over Turkey and was in good company.  They look great with shorts, joggers and jeans rolled up a bit (yes, the look is back!).  And you can get them at most sports stores and departments stores, such as The Bay, Foot Locker, Nordstrom, and Adidas stores of course.
And…if you really ran out of time and you may not see your dad on Father's Day, you can always send a personalized e-gift card, like these from Lululemon, Cabela's, Starbucks and Cineplex.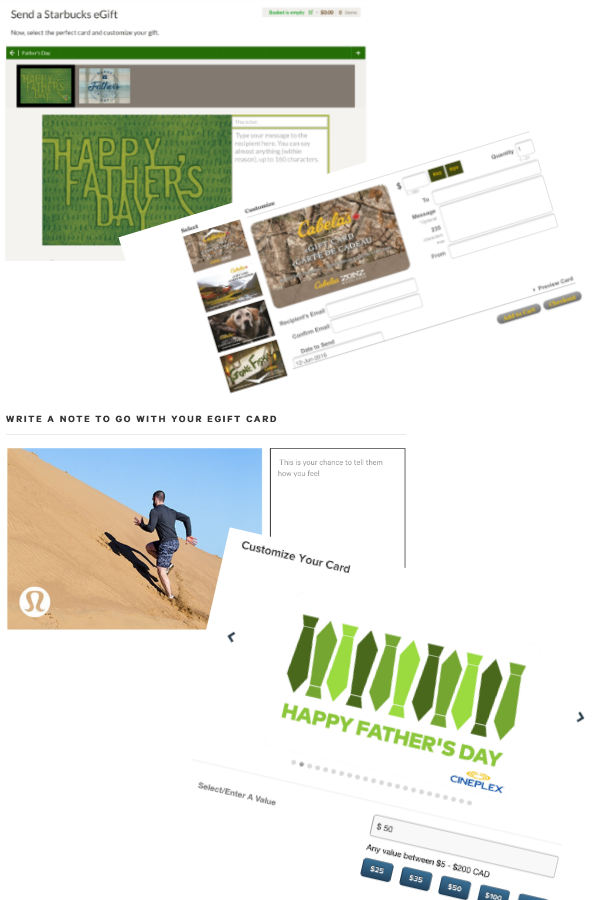 As I've said before, it's really not about the gift and but rather about making the dads in your life feel loved and appreciated.  With being in Toronto, I had to improvise big time this year….Dylan and I picked out some cards and filled them out and sent Starbucks gift cards in them…an easily "mailable" gift.  Not fancy, but hopefully my dads feel appreciated (and haven't read this blog…spoiler alert!).
I really hope you and your families have a great Father's Day this weekend.  It's going to be a tough day not being with Jason or our families this weekend, so make sure you give the dads in your life an extra squeeze!