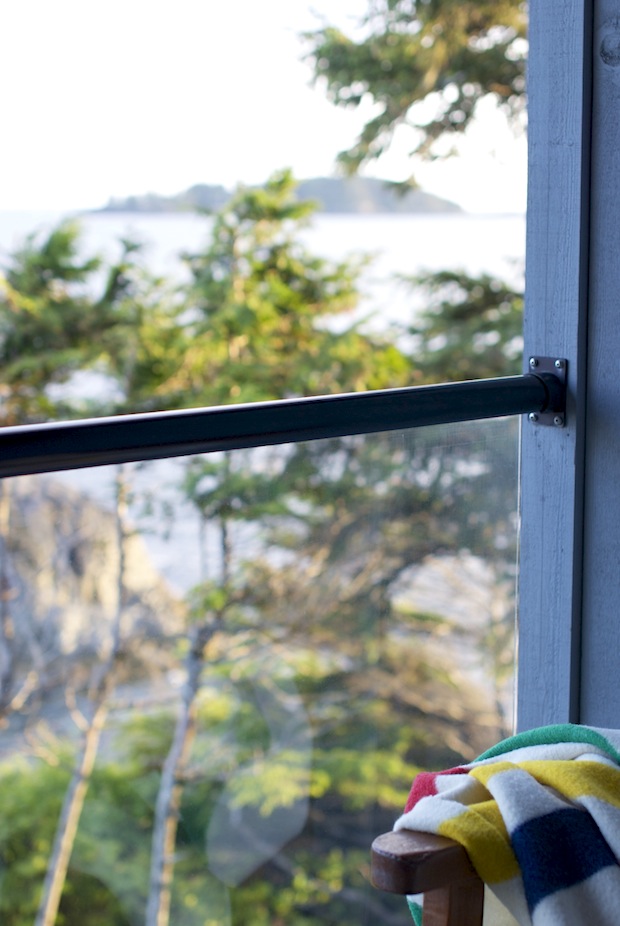 I think I'm still wistfully reflecting on the weekend escape Scott and I took to Tofino a couple of weeks ago. It was, in a word, bliss. June is a month of insanity so this weekend was a serious breath of fresh air…literally. It was only my second visit to this eclectic surf town. The journey isn't a short one, but it is most definitely worth it.
Tofino is a complete study in contrasts… and Scott had fun trying to peg who was who… hippies (apparently the dead giveaway was the birkenstocks…umm..I was wearing mine too!), tourists, surfers, adventurers, photo enthusiasts, peace-seeking Vancouverites. Tofino is just kinda a cool place to be.
We didn't have a ton of time..I most definitely wish we could have stayed another day…but I'm pretty confident that we hit some of the major gems. Here's our mini travel guide to this ultra relaxing, scenic and charming town: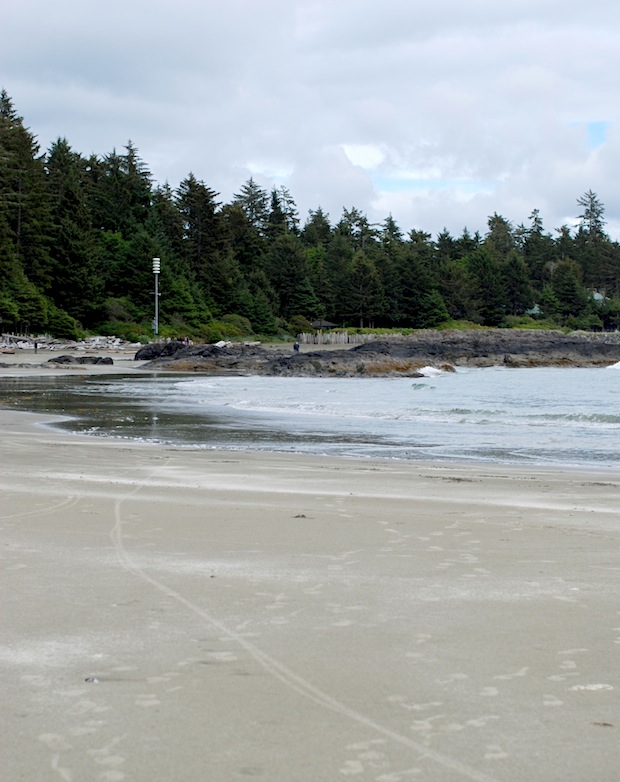 SLEEP \\
We had the absolute pleasure of spending the weekend at the Wickaninnish Inn and as a friend said, time doesn't move at the "Wick".  She was right.  They have created the most peaceful and relaxed atmosphere that had me just letting my shoulders drop and breathe a bit slower before I knew it. Really.
If I were to sum up our experience here I would say that it was all in the details. They have gone to extreme lengths to make sure that you will want for nothing during your stay. Beyond the incredible views, the rooms have everything you could want to take advantage of the ocean setting: Raincoats, umbrellas, beach towels, backpacks, beach blankets, binoculars…even rain boots! I also loved the original Hudson's Bay blanket to be used while enjoying a glass of wine on the room's patio.
It's going to be hard to top the experience we had here.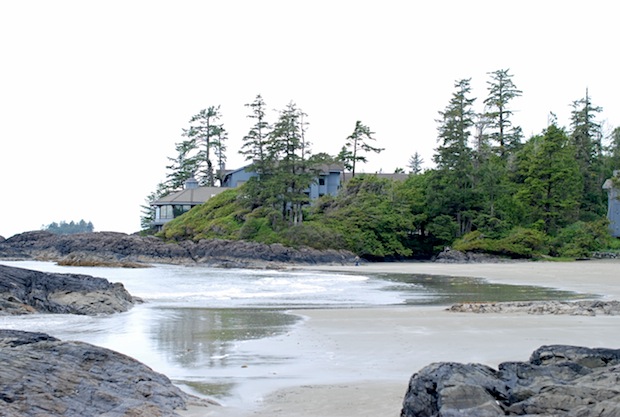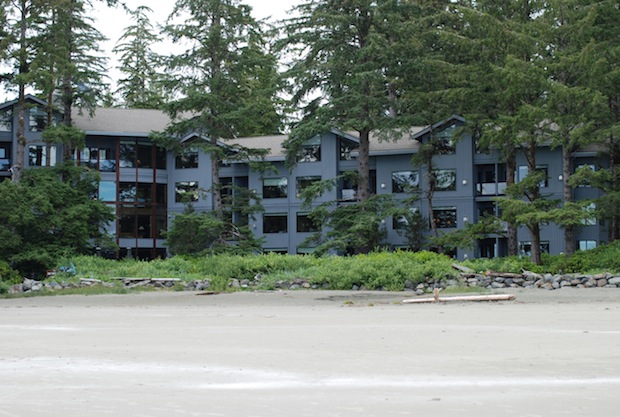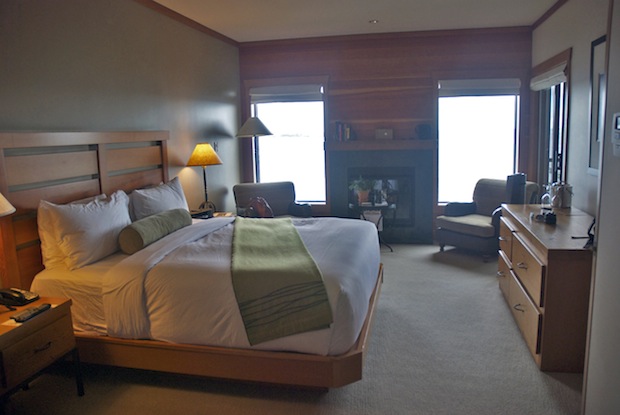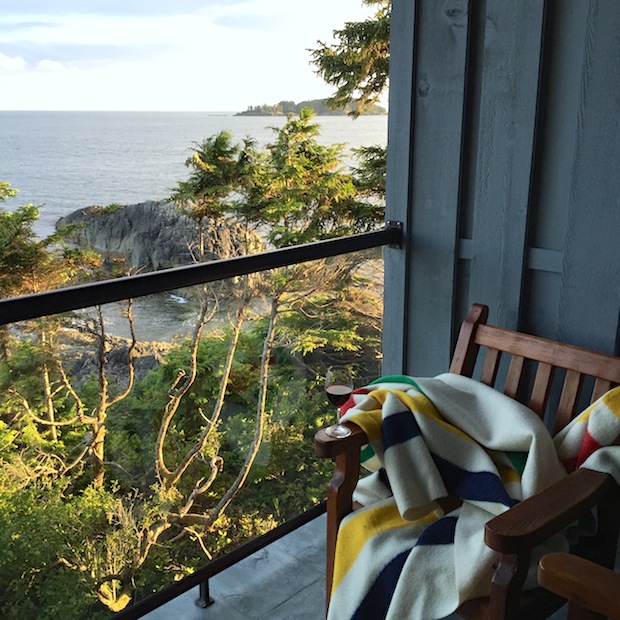 Scott and I couldn't get over the ever changing skies and spent a ton of time just sitting on our patio, trading the binoculars back and forth…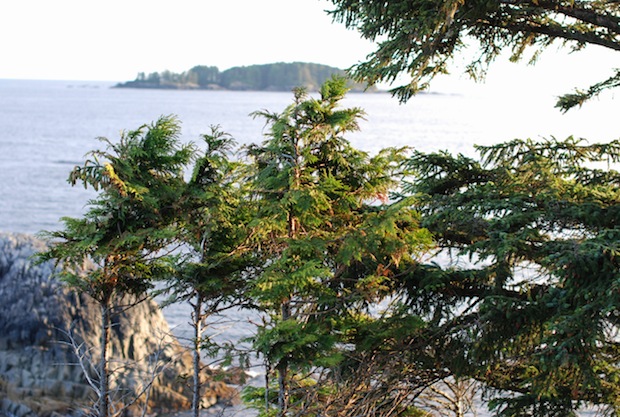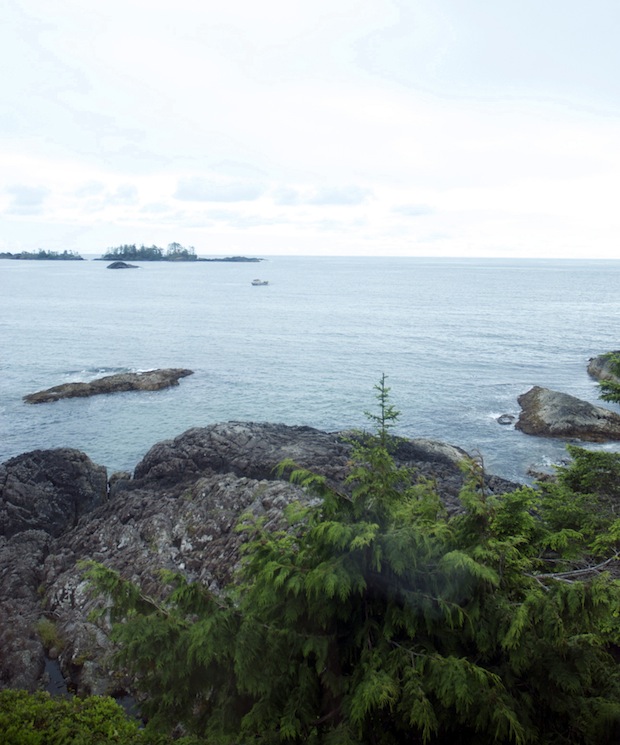 Thoughtful details, like a weather/tide forecast left in our room during the turn-down service each evening, helped us plan the perfect time for our long walks on the beach.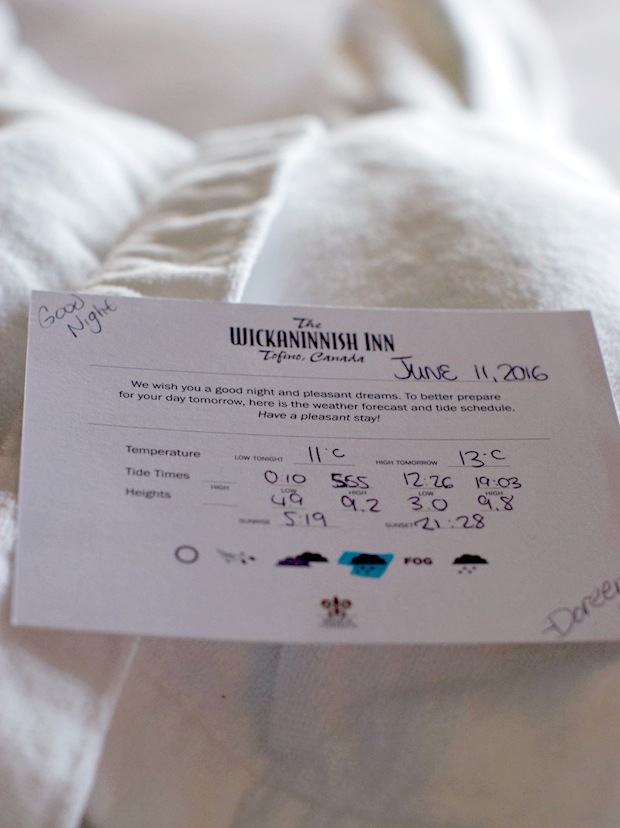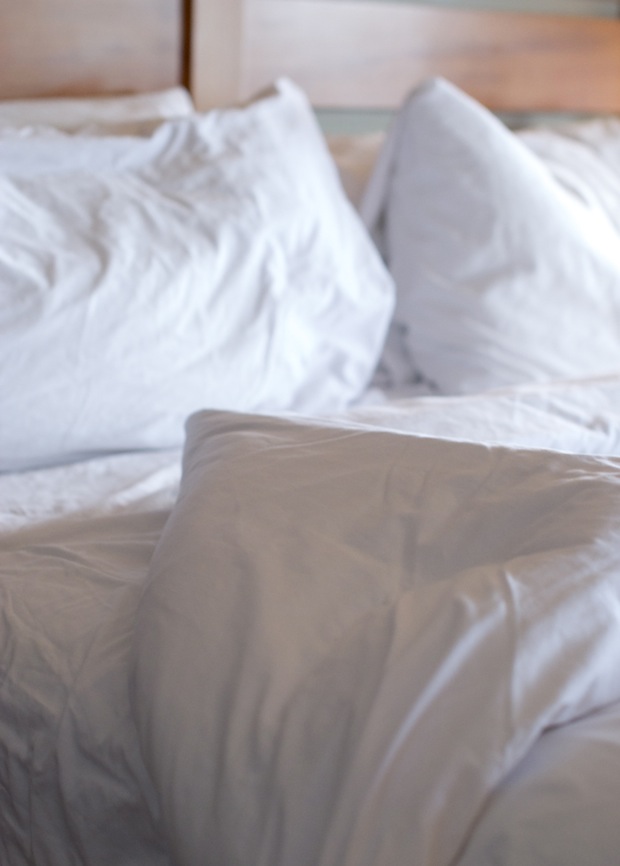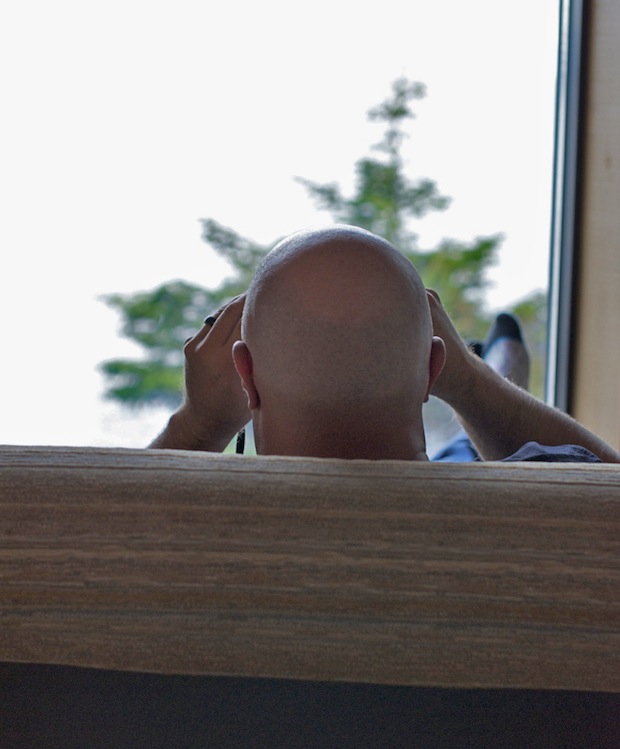 EATS \\
Pointe Restaurant – perched atop the rocks at the Wickaninnish Inn, it would be impossible to decide which was better…the food or the view. With a focus on farm-fresh, local Vancouver Island ingredients, the food was both beautifully plated and off the charts flavourful. The seafood choices are abundant…and the epitome of fresh.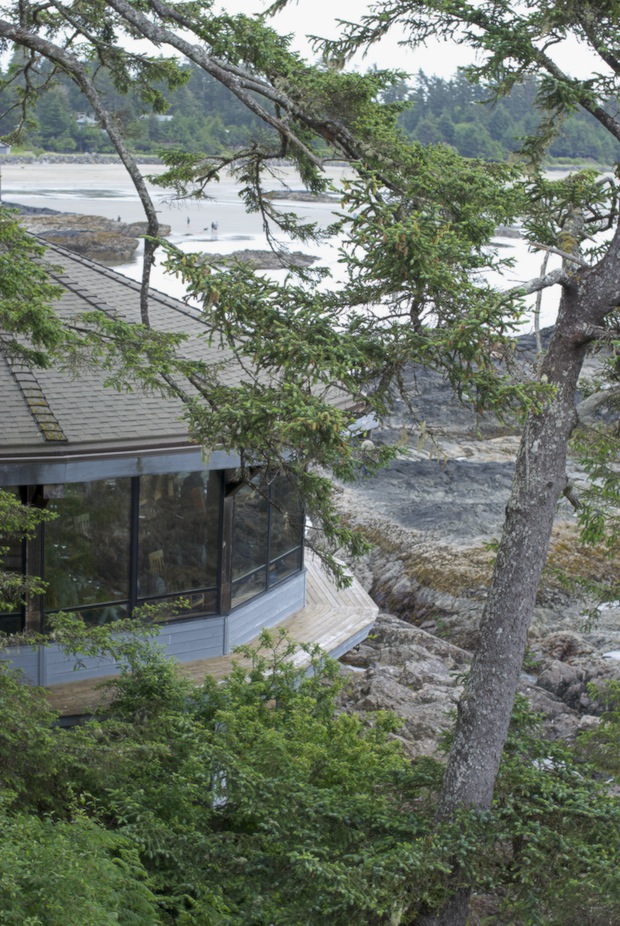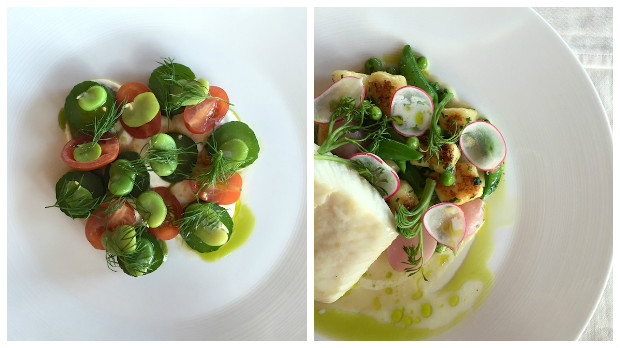 Wolf in the Fog – with several people telling us this was "the place" to eat in Tofino, we made our reservation well in advance.  They did not disappoint with their suggestion. Unique and delicious cocktails, fresh seafood and creative share plates made it a fabulous experience. Barnacles…yep, barnacles in a crazy delicious wine sauce won me over. And after eating so much food, we couldn't even dream of eating dessert…but not wanting to miss out, we asked them to pack some for a midnight snack!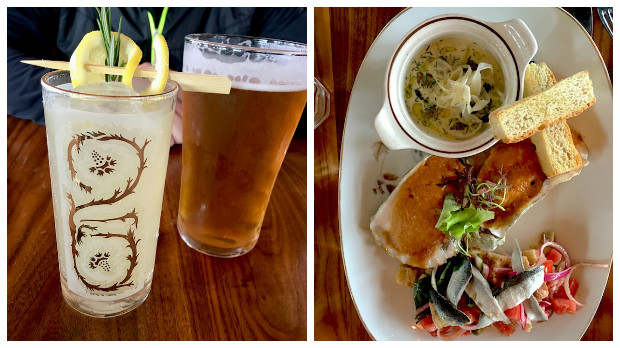 Tacofino – After realizing that Scott had never been to Tacofino in Vancouver..and after Scott realized that Tacofino was from Tofino and the whole play on words kinda blew his mind.. we went not caring how long we would have to wait in line. How can a taco be so good??? No really. They're just so good. I have yet to have another fish taco make me so happy. Actually the fish burrito puts a smile on my face too. You simply can't go wrong visiting this food truck.
Tofitian – this tiny internet cafe serves up some great coffee. Note that they take cash only so go prepared. I loved the beans so much I bought some for home. Thumbs up.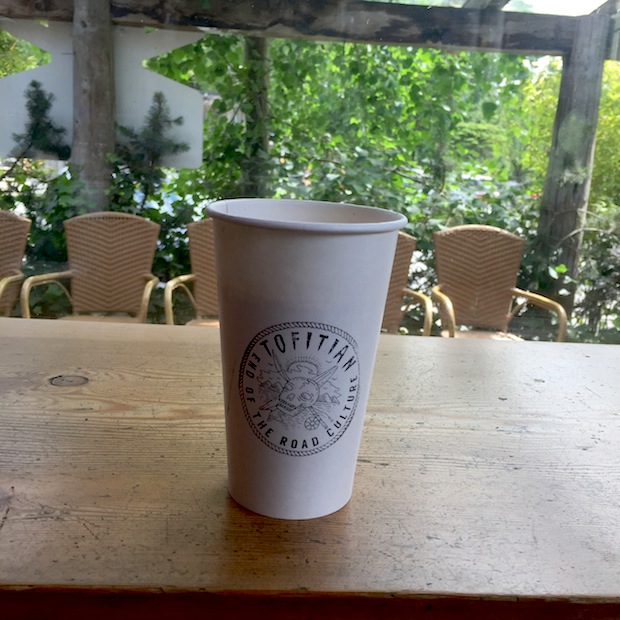 TO DO \\
Explore | You can spend hours beach combing, walking, and exploring the huge expanse of Chesterman Beach. We kept thinking how much Ozzy would have absolutely gone nuts on the beach…it IS dog heaven.  Next time, Ozzy.  We couldn't get over how the weather was continually changing.. moody and grey at one moment, and then the sun shimmering off the water in the next. It's hard not to be snap happy here…it really is so beautiful.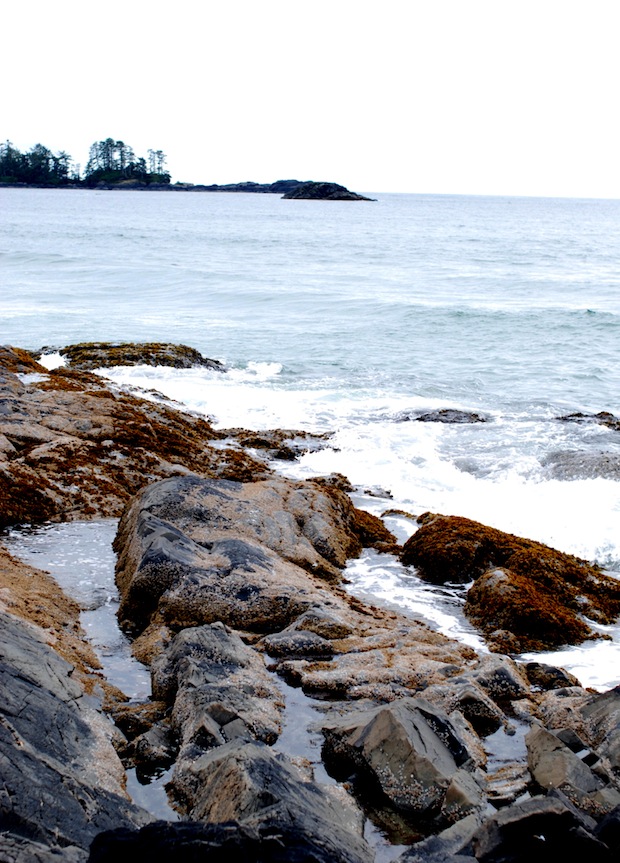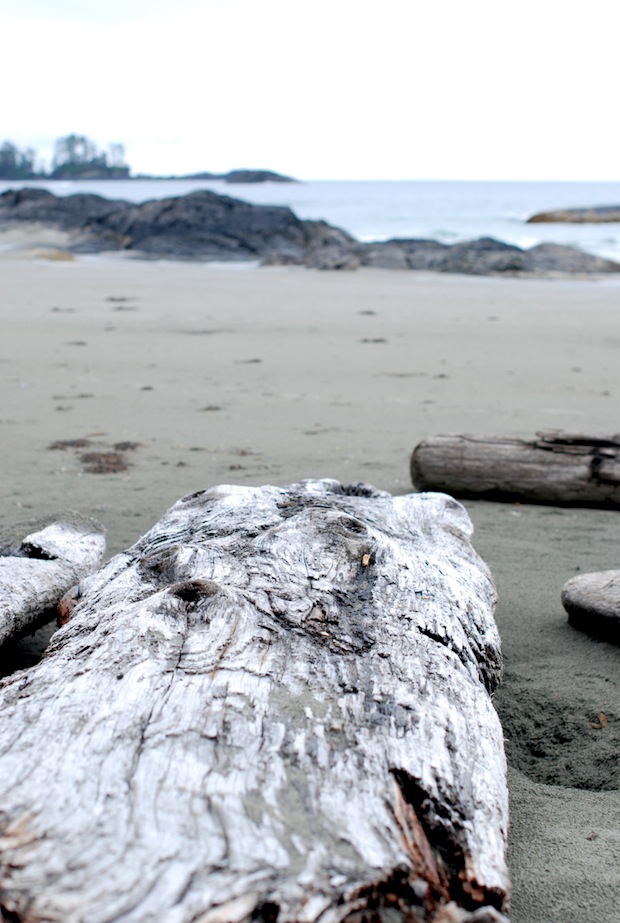 Bike | The sand is so well packed that biking on the beach is totally do-able. The Wick has bikes of all sizes (including baby trailers to attach to the bikes) to get your beach fix in as well as to ride into town.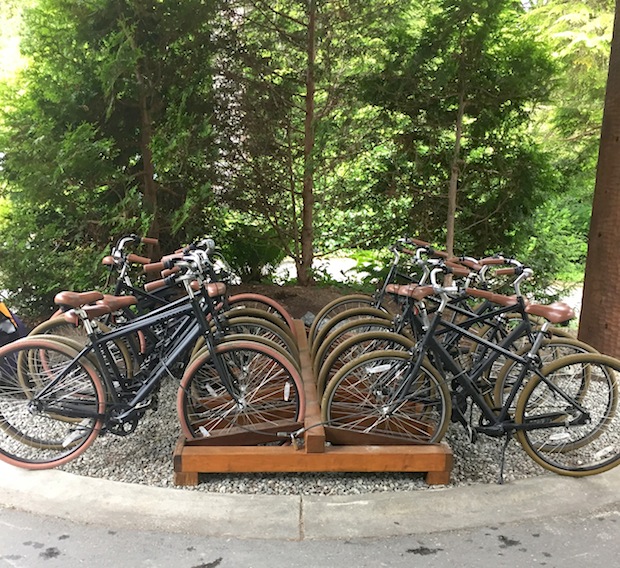 Relax | This is starting to sound like an ad for the Wick, but we really did want to experience it all! The Ancient Cedars Spa was pretty awesome. Starting with a consultation on the patio overlooking the ocean, sipping a cup of tea and enjoying a warm foot bath, I knew I was going to be in for a treat. The treatments were relaxing, peaceful and just one more reason that I fully decompressed this weekend. Regardless of where you are staying, a visit to this spa is so worth it.
Surf | We tend to be more surf spectators versus participants but these waters lure surfers from all over the world for a reason. There are numerous surf schools located right in town…and miles of rolling waves…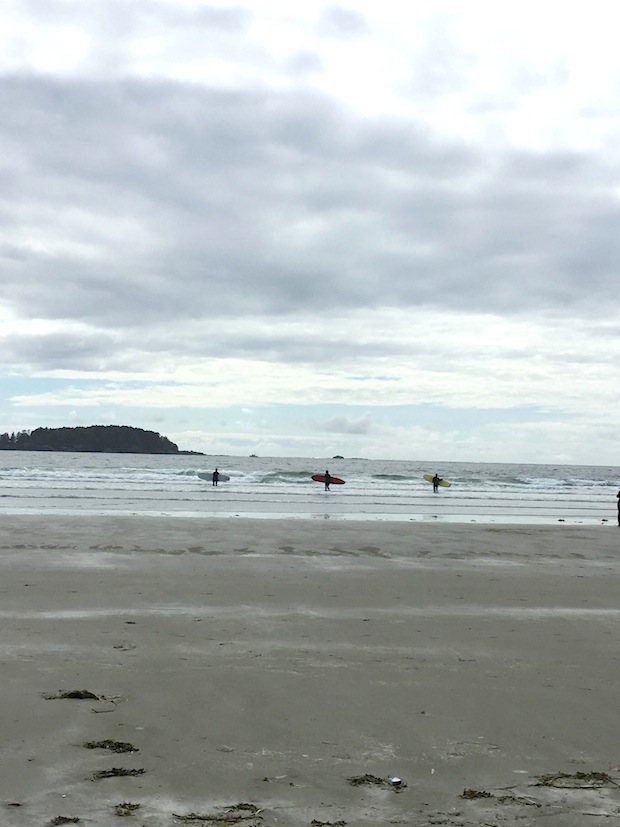 You all know how much of a sun lover I am but I've decided that my next trip to Tofino will be in storm season. Fires blazing, cozy blankets, warm drinks coupled with big surf, roaring winds and grey skies might just be one of the most romantic scenes EVER, right? I so hope to do this one day!
Here's a couple more pics to entice you…ahh..it's definitely beautiful BC.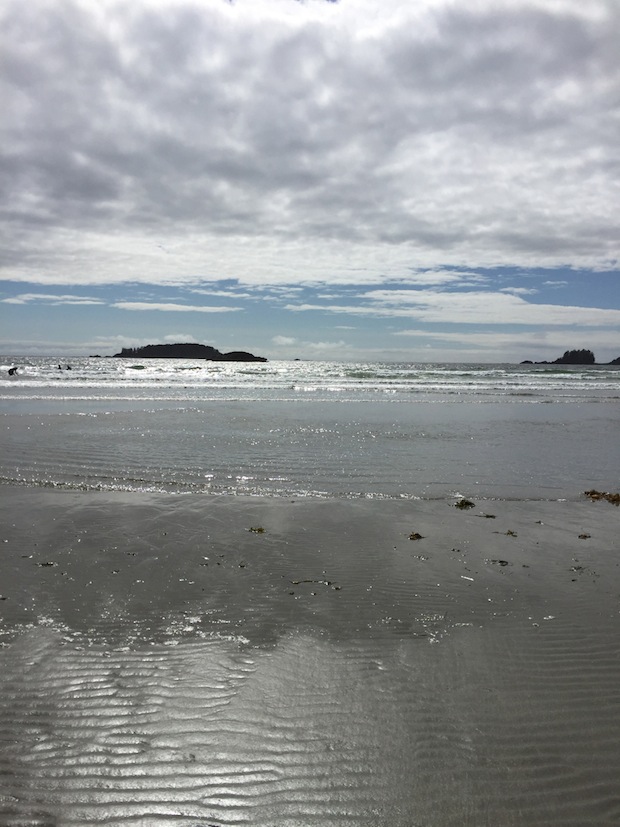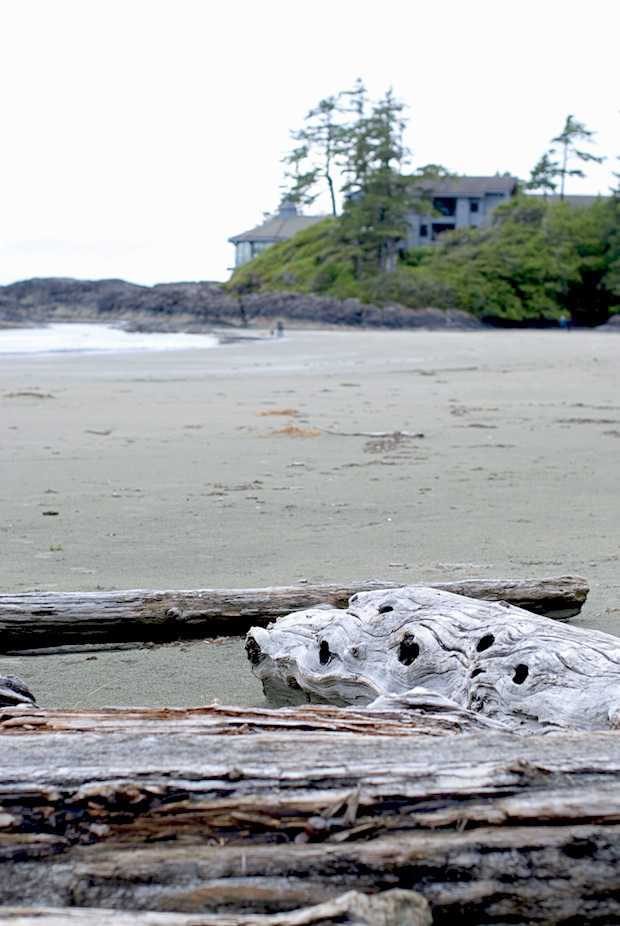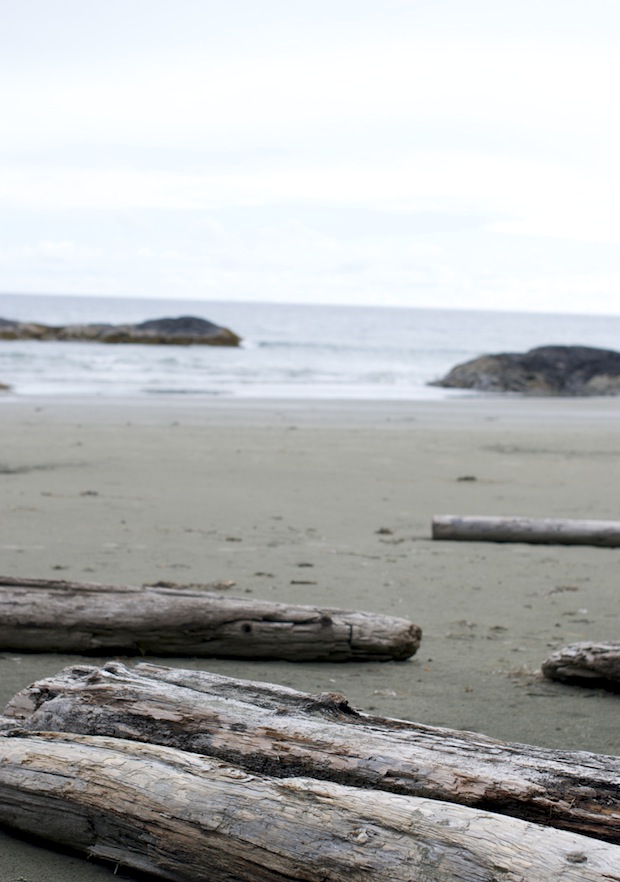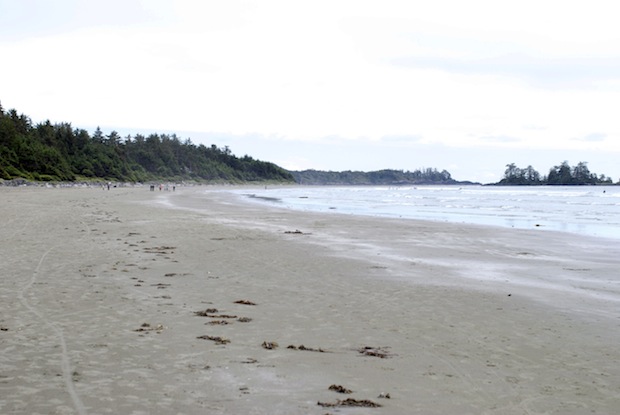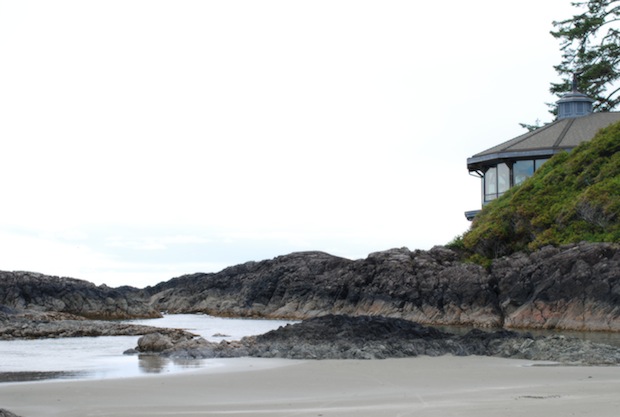 Until next time…