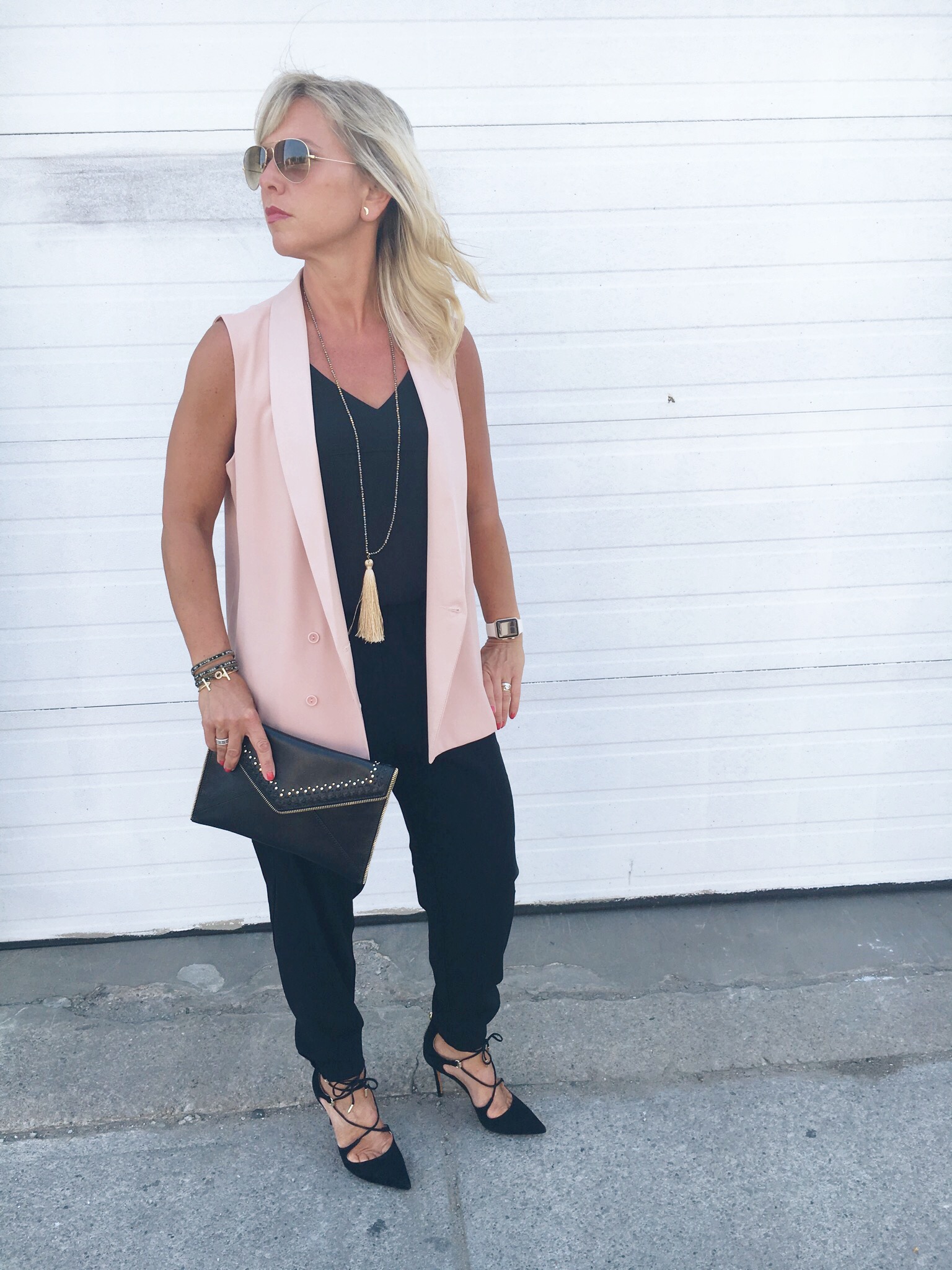 I was super fortunate to be invited by my friend Dyanne to an MMVA after party.  Like what?!?!  Kind of fun to do something with other adults as I've been a wee bit entrenched in the teen world lately.  And highlight of the night…meeting Shawn Hook!  The party was held at Drake's upscale restaurant Fring's.
So when I was packing to come to Toronto, I wasn't anticipating any formal events, so this meant I had to go shopping!
The shopping in Toronto is amazing!  Being able to shop until 9:30pm at night on a Monday is a new concept to me, but how convenient!!  I knew that I wanted to go with some black basics…you know, versatile pieces that can be put with other things to change the look.  But I wanted something a wee bit edgier than a little black dress.  You can never go wrong having some good black basics.  And black is slimming and formal.  I was originally looking for a black jumpsuit, and although I saw a number online, I couldn't find any in stores.  So I went with a black camisole and black tapered trousers.  Put together, these pieces look like a jumpsuit, but the bonus is you can wear them as separates with different things.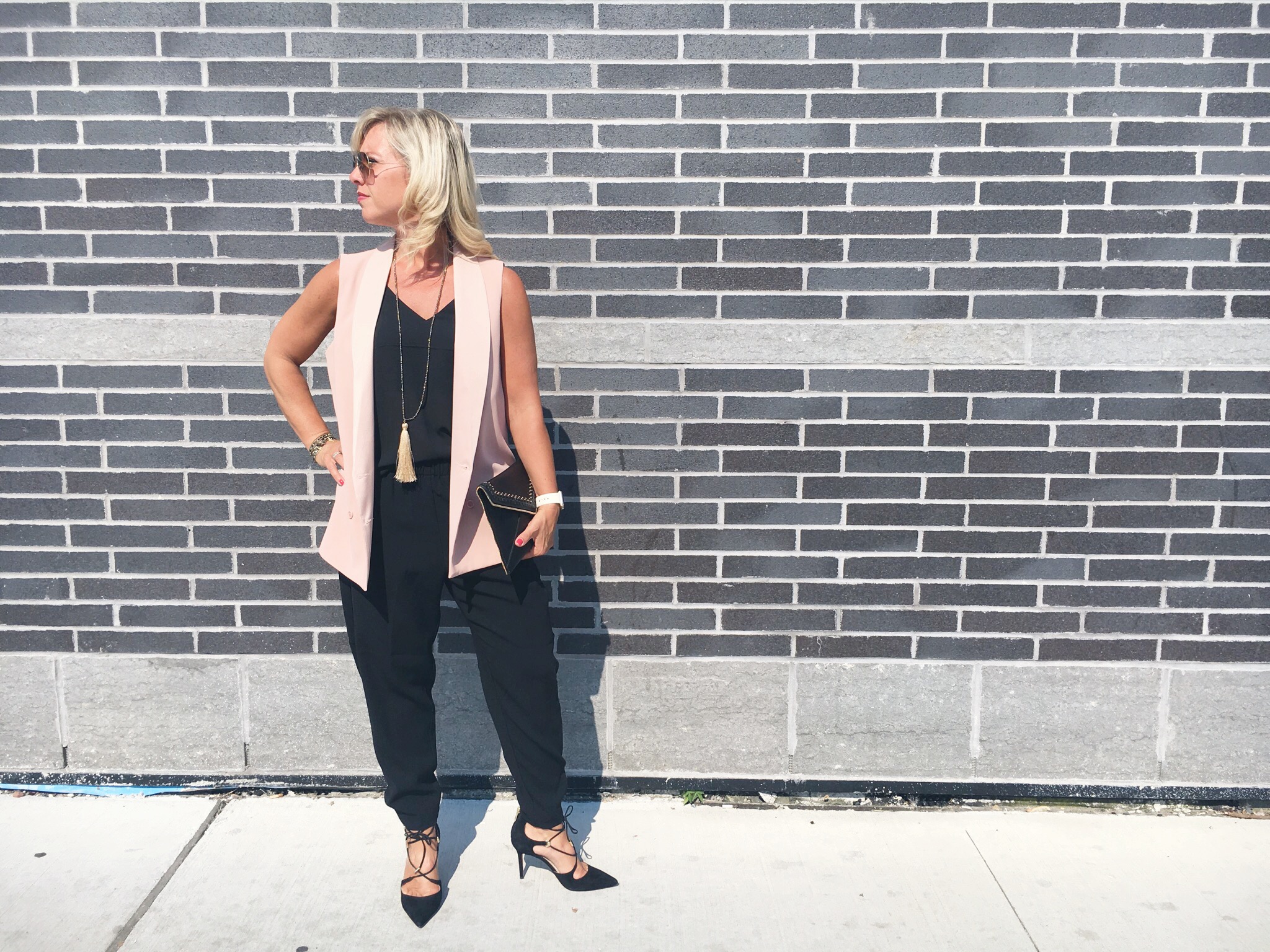 I added a blush colored vest and I'm sure glad that I went vest and not a blazer as it was 30 degrees Celsius and super humid.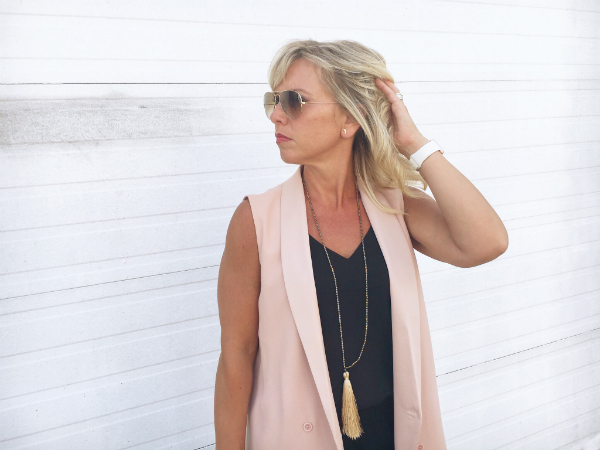 I've been needing a new pair of heels so this was my opportunity.  I'm loving lace up pumps, and a pointy toe creates a nice long line…also slimming.  I went for a black suede pair with gold accents.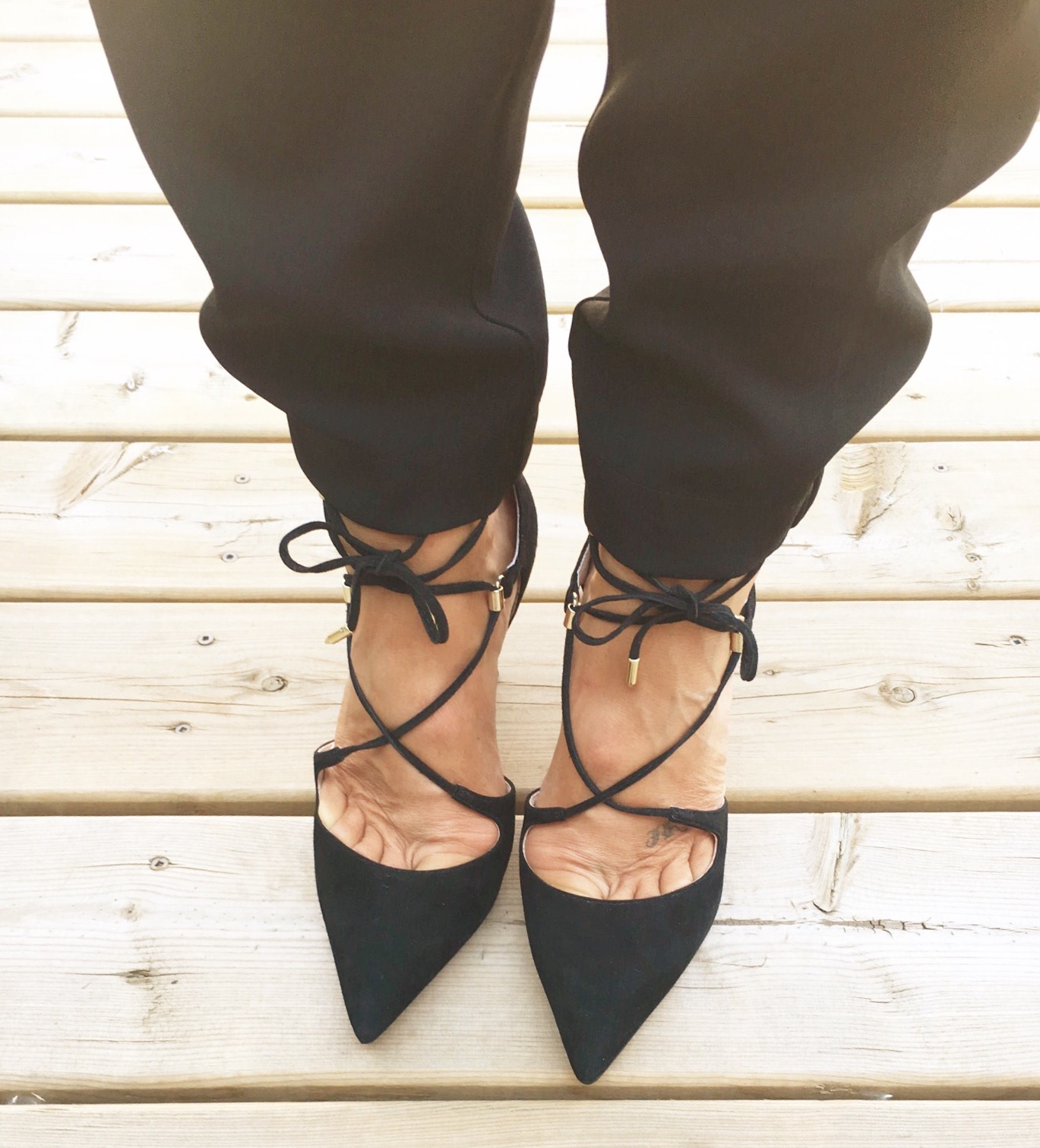 I don't have many evening clutches as I really don't use them often, and I didn't pack one with me.  However, a clutch can really finish off the look.  I know I'll get a ton of use out of this envelope clutch.  And I love the gold zipper accents with the black leather.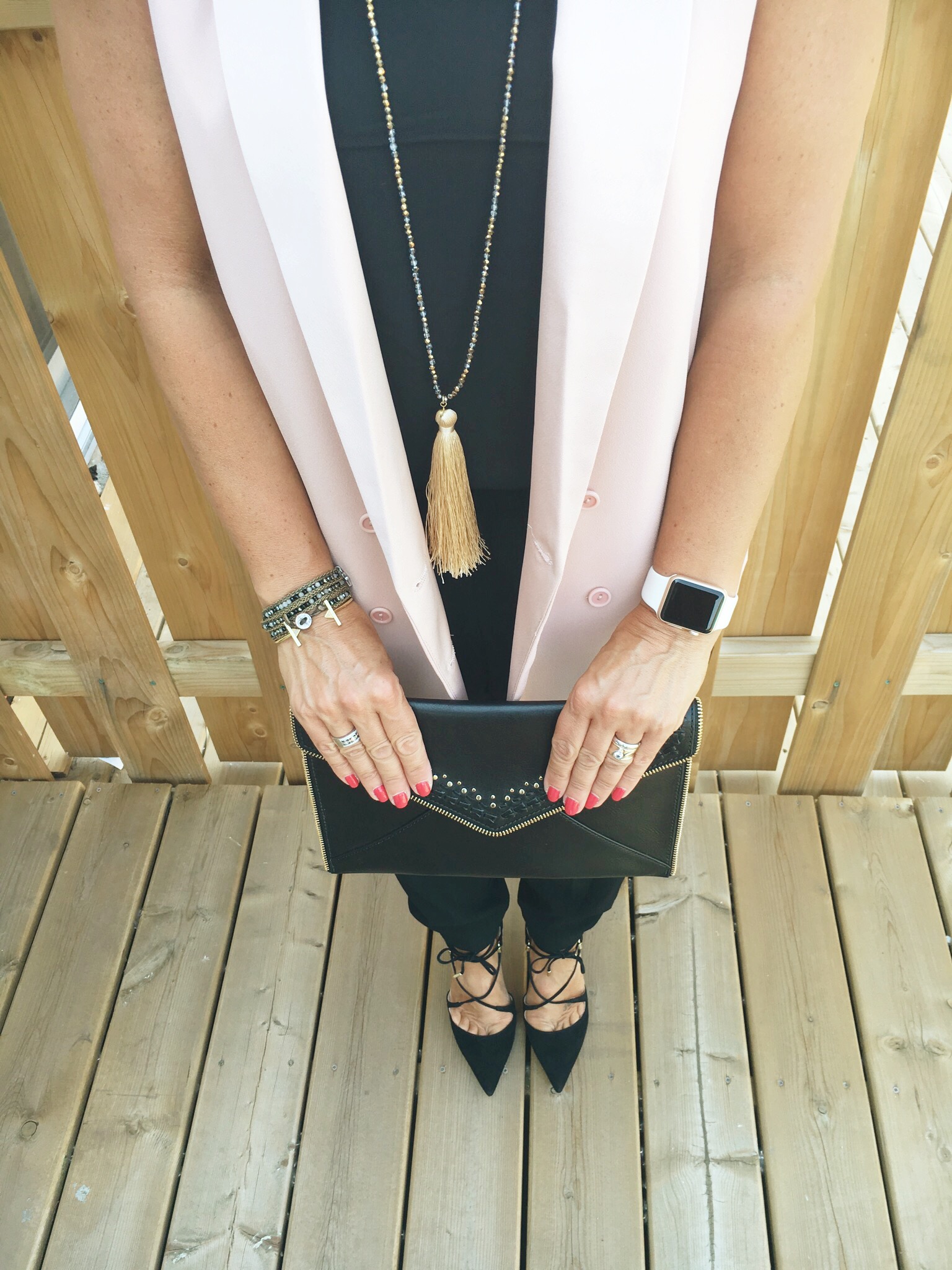 I really had a great time and loved having a reason to get dressed up.  And I know that I will get great use from these pieces both together and separately, so the outfit was a good investment, right?!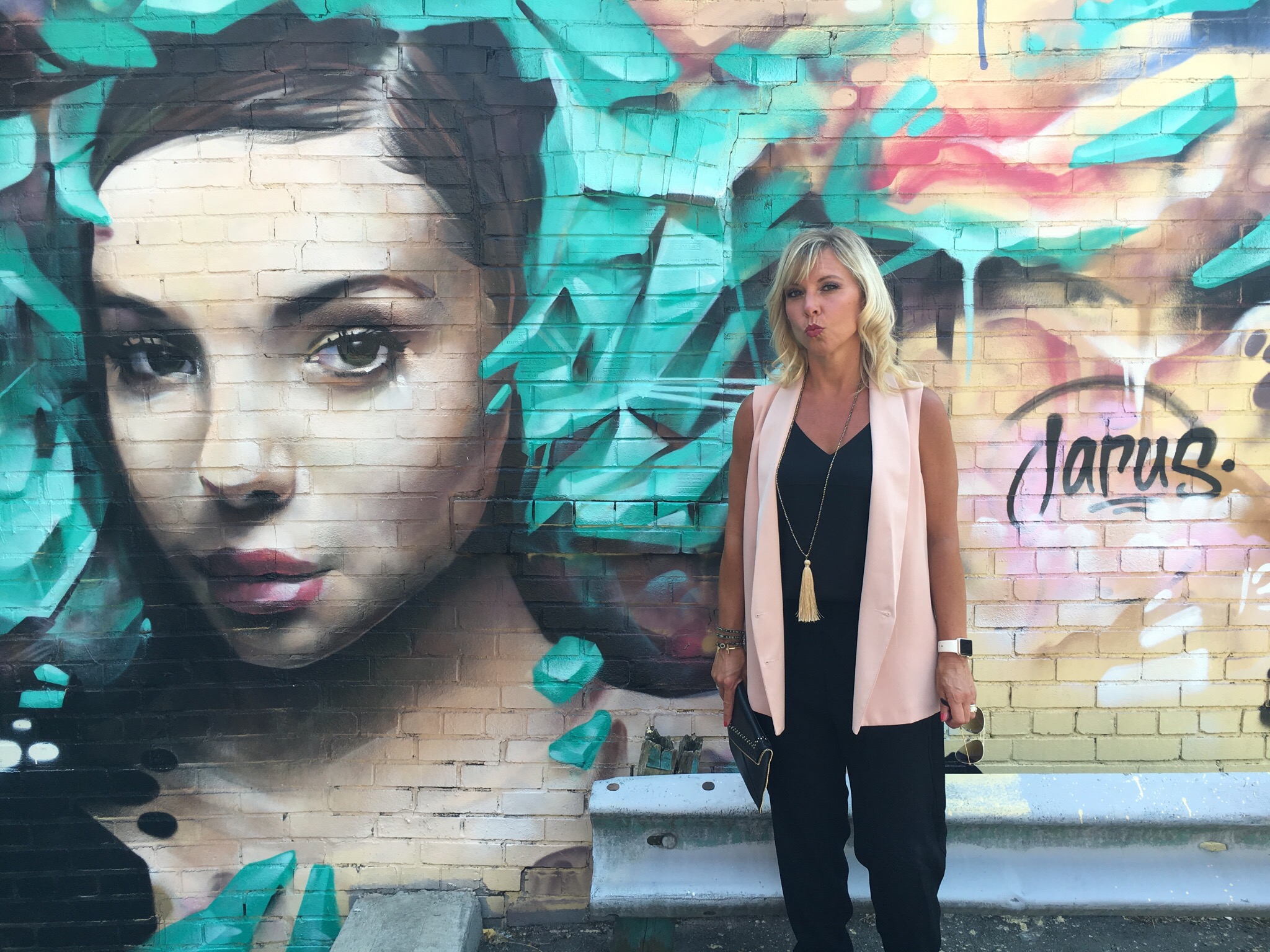 Topshop Camisole and here | Topshop Vest and here | Babaton Trouser
Marc Fisher Lace-Up Pumps | Rebecca Minkoff Clutch and in store here
Tassel Necklace similar here and here | Melanie Auld Earrings from here and similar here