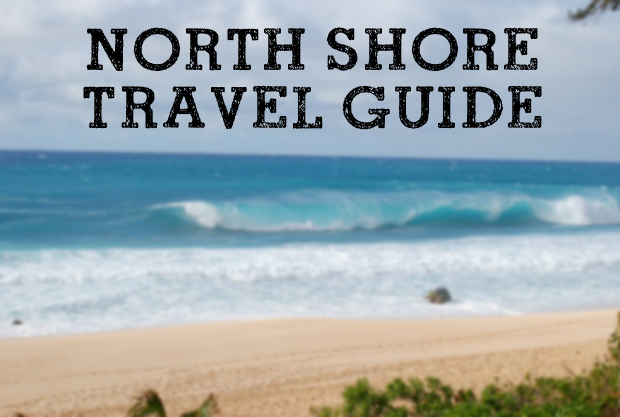 So excited to share this post. It's taken me a bit of time to sort through the pics (hundreds of em!), and get myself organized but here I am . This was our third stay on the North Shore of Oahu…which is interesting because Scott usually likes to move around. But this place…well, it's just a special one. This part of the island is gorgeous with rain forest-ish, lush green foliage, giant waves, endless stretches of quiet sandy beaches and an undeniable sense of chill. No makeup? No problem. In fact, it's the one place where hair, makeup and getting dolled up seems a bit overrated. It's all about slowing down and just being. It's a long post, but, well..there's just so much we love. I'm sure there are places I've missed so keep the recommends coming. I'll mark them down for our next trip. No, we aren't booked to return, yet. But I know we'll be back.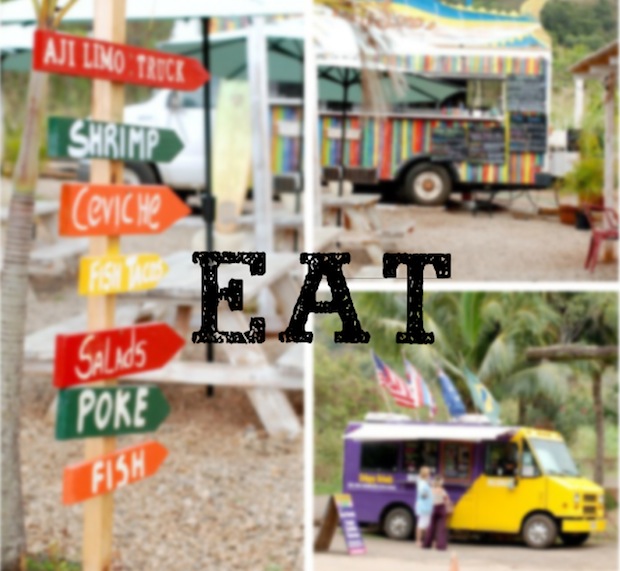 The food truck scene on the North Shore is seriously legit. It wouldn't be difficult to eat at a different one every night and still not scratch the surface. The one thing that all our picks, whether food truck or brick & mortar have in common? FRESH.
Haleiwa Bowls 66-082 Kamehameha Hwy Haleiwa, HI  This little grassy shack is THE place to get an acai bowl. They are outta this world. Super friendly staff and I'm betting they could make these bowls in their sleep. They have it down to a science and in the world of acai bowls, you can tell the difference! My favourite: Blend bowl with fresh papaya, peanut butter and coconut on top. Their iced coffee is also delish and paired with the acai bowl it's the perfect start to any hawaiian day.
Elephant Thai  59-432 Kamehameha Hwy, Haleiwa  This food truck has to have served one of our favourite meals on the North Shore and maybe one of our most favourite Thai meals ever. The ambiance feels a little magical at night…sitting on the expansive patio under the canopy of a tree with string lighting and lanterns casting glows..ahhh..a little slice of heaven. Our favourites: Shrimp Panang, Spring Rolls, Yum Gai Yang (think cilantro, mint, lime, green papaya and marinated chicken). Cash only.
Surf 'n Salsa 66521 Kamehameha Hwy, Haleiwa, HI  We followed the lead of many Yelp reviews and we weren't disappointed. This Mexican food truck has incredibly friendly staff that take pride in their food…everything is made fresh to order. The Carne Asada fries were a departure from the norm and we dug into them. Burritos and tacos alike are sure bets here.
Pupukea Grill 59-680 Kamehameha Hwy, Haleiwa, HI  We almost cried when we arrived this year to see that they were closed for a 3 week holiday. Only because we've eaten there before and couldn't wait to make it back for round 2…and probably 3. Known for farm fresh produce and local fish, there is something for everyone. Our favourites: The Hummus Wrap, Quesadilla, Pork Tacos.  Added bonus is the view of Shark's Cove while you're eating.
Crispy Grindz 59-406 Kamehameha Hwy Haleiwa, HI  This roadside truck close to Pipeline is the perfect place to grab an acai or pitaya bowl on the way to the beach. They're also known for their Brazilian Coxhinas (fried flour dough balls filled with cheese) I didn't get a chance to try them, but word on the street is that they are killer.
Seven Bros Burgers   (at the Kahuku Sugar Mill) 56-565 Kamehameha Hwy Kahuku, HI  It's a wee drive north, but a pretty one along the coast. Head past Turtle Bay, to the Kahuku Sugar Mill. Super casual, you can eat indoors in a super cute & beachy space or grab a seat at one of the outdoor picnic tables. The pesto burger is quite simply the bomb. Make sure to try their coconut shrimp, too. I don't eat burgers a lot, but this one was worth it. Incredibly friendly staff as well.
Opal Thai 66-197 C Kamehameha Hwy  Haleiwa, HI.  This tiny restaurant houses only 8-10 tables so be prepared to arrive early unless you're willing to wait. What's all the fuss about? Chef Opel himself. Love him or hate him, he runs the show and prefers to customize a menu for each table based on your preferences and knowledge of Thai food…types of meat you like/vegetarian options/spiciness level. Cash only and BYOB (really!). We loved Chef Opel's bold and direct manner..hey, he even Guy Fieri salivating over his glazed garlic chicken wings…
Ted's Bakery 59-024 Kamehameha Hwy Haleiwa, HI. Ted's Bakery is your stop for freshly baked treats…but don't wait too long or there won't be anything left for you. Like literally nothing. Get your fill of macadamia danishes, twisted doughnuts, or their iconic chocolate haupia pie (we forgo the single slices and go for the whole pie!).  For lunch, it's hard to beat their crab and bacon sandwich..it all starts with an incredible brioche bun. Leave the calorie counting at the door because you'll be sure to ruin the mood. Don't let the long lines scare you…order and then grab a seat outside and soak in the North Shore vibe.
The Beet Box Cafe  66-437 Kamehameha Hwy Haleiwa, HI. This eclectic vegan cafe will satisfy even the most skeptical carnivores in your group. The breakfast sandwich mounded with eggs, avocado, fresh sprouts, lettuce and their love sauce was delicious. So are their fresh juices. Next on my list are the avocado tacos….
Waimea Bakery 66-200 Kamehameha Hwy, Haleiwa, HI This bakery is tiny but adorable..and serves everything from acai bowls to sandwiches to baked delights. The cookies here are downright fresh and delicious…and so are their Turtle Balls which are raw coconut, peanut butter, oat balls of amazingness.  I also have it on good advice that they make the best ice cream cookie sandwiches around. Choose any 2 cookies, have them warmed and then go all out with the ice cream to create an oozy, gooey delightful mess.
Maui Mikes  96 S. Kamehameha Hwy Wahiawa, HI  Make a point to stop here on your way to or from the North Shore. Hole in the wall? Yes. Darn good fire-roasted chicken? Yes. Inexpensive? You bet. So good.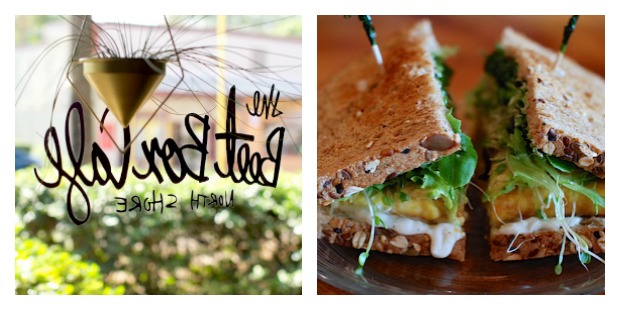 Beet Box Cafe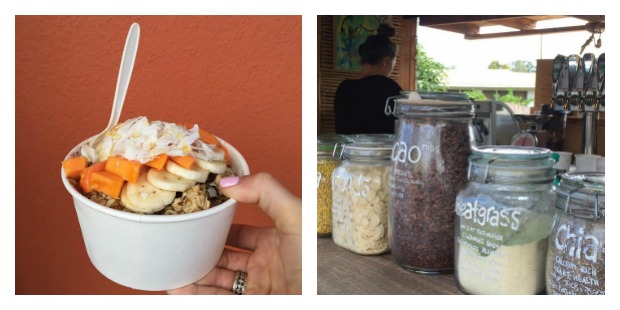 Haleiwa Bowls…every day if I could…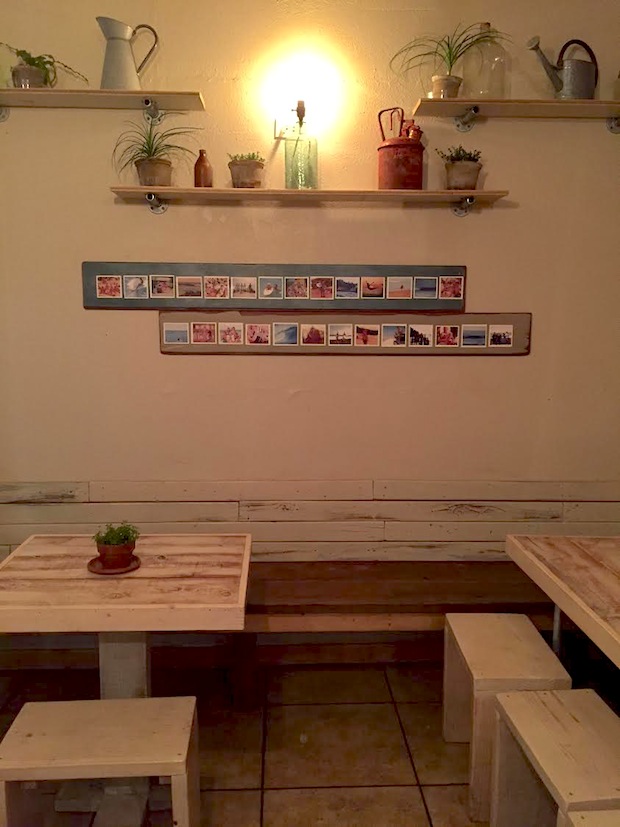 The kitschy factor of Seven Bros at the Mill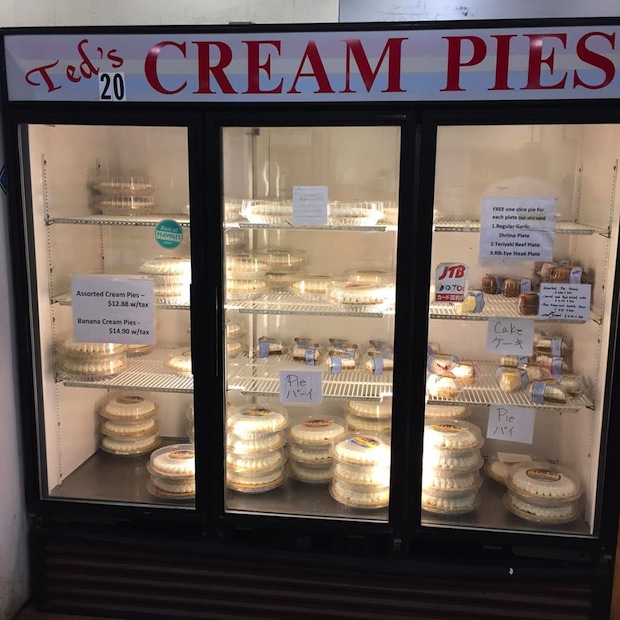 It's as casual as it gets. And as fresh too….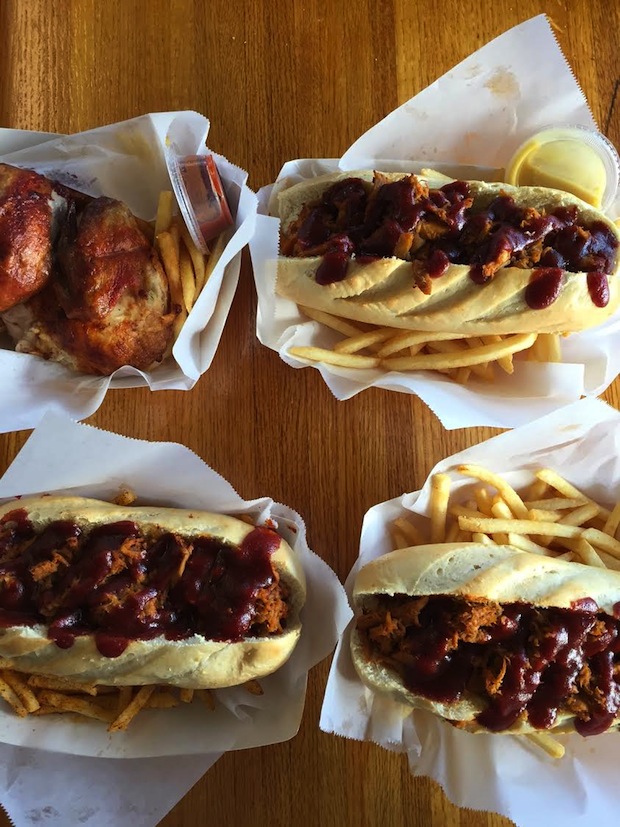 Maui Mikes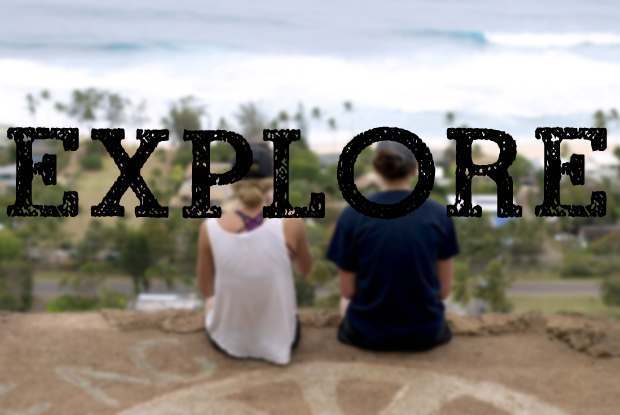 We like to take things pretty slow on holidays, but I also like to do some exploring as well.
Hike the Ehukai pillboxes. I can't believe that we just discovered this hike this time around. It's a perfect distance to hike for a good workout but doesn't take all day. The first pillbox is usually the busy one as not everyone knows about the second one which has a better view, in my opinion. Little note: To get to this second pillbox continue past the first one. When you see the "No trespassing sign" you'll know you're heading in the right direction. Stay right of the sign and keep going…it's worth it! You will crest a rocky hill and descend a bit before arriving. The peace sign on the top of this pillbox is pretty much required instagram fare. And the view of the north shore beaches is stunning. Also make sure to check out the inside of the first pillbox…again, be camera ready. The graffiti is incredible.
Catch a sunset at Waimea Bay. You can't go to the North Shore without making a stop here. The beach empties at night, making parking easier. Watch surfers and bodysurfers alike trying to catch the last of the daylight waves against the backdrop of the sun lowering into the water and reflecting all kinds of beautiful into the sky.
Surf with Uncle Bryan. Because who would you rather learn from??? We had the pleasure of meeting Bryan a number of years ago…was that after his 8th or 9th shot of espresso? This guy loves his coffee AND watersports. Uncle Bryan's instructors were fantastic with our kids, incredibly patient and fun. Highly recommend this surf school. If surfing isn't your game, they also offer paddle board lessons and rentals.
Make a stop at the Kahuku Fruit stands market for your fresh tropical favourites. Avocados the size of your fist, coconuts, papayas, and syrupy sweet pineapples. Located shortly before the Turtle Bay Resort, they are open daily 9am-5pm.
Explore the surfing town of Haleiwa. This has to be one of the cutest, most eclectic places I've visited. Surf shops, food trucks, swim boutiques and resties all await once you've crossed the historic "Rainbow Bridge" into town. We like to park by the surf shop just before you cross the bridge and then walk to explore. While in Haleiwa, you're sure to see a long line for shave ice at Matsumotos. There's a line for a reason… they've been around since 1951 so I'd say they've earned their stripes. Get the base of ice cream and a snow cap of sweetened condensed milk…I think this qualifies as next level shave ice!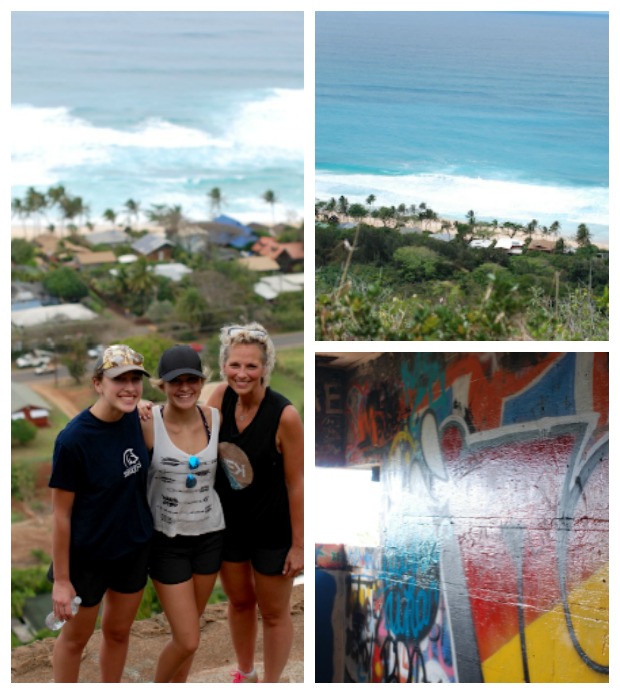 the Ehukai Pillboxes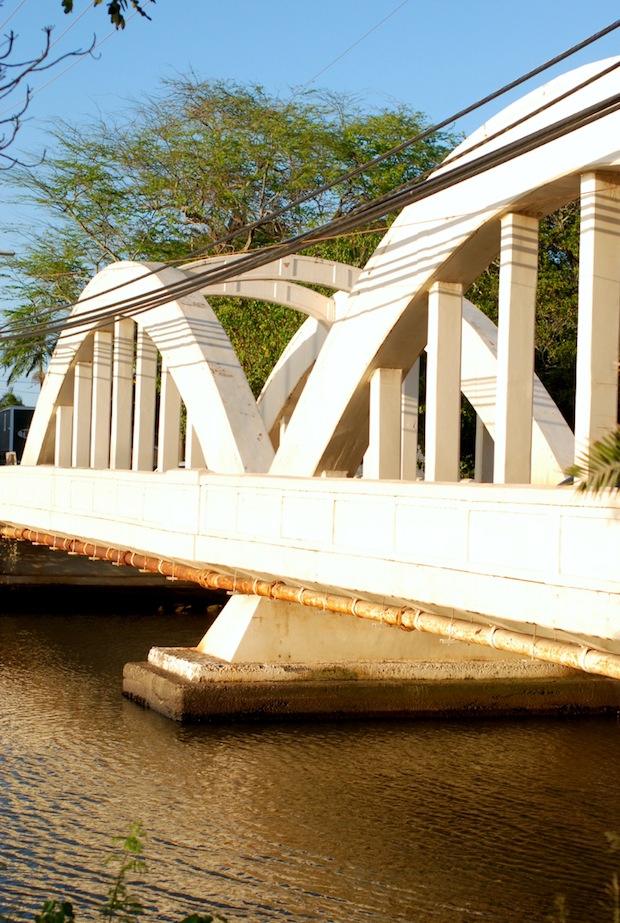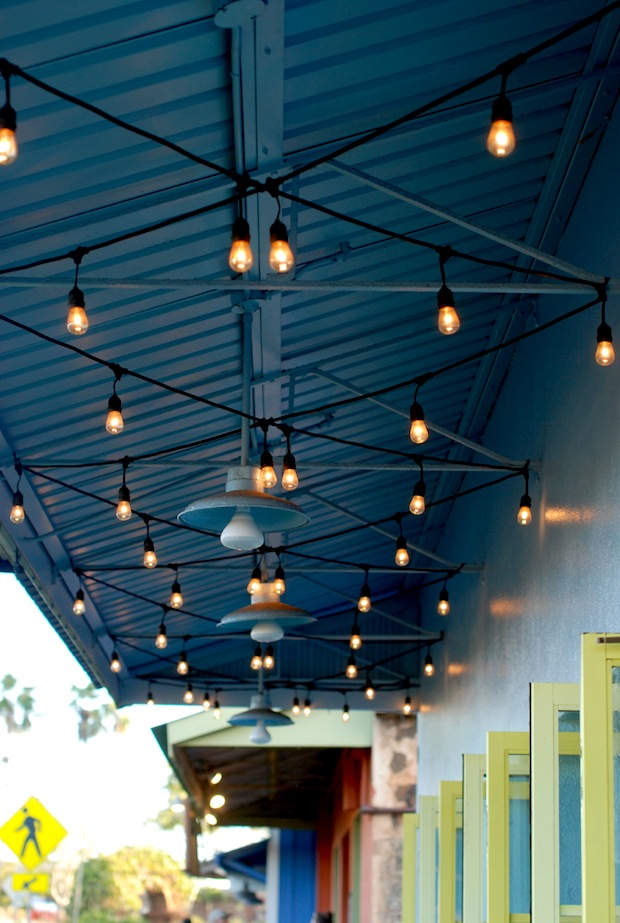 The charm of Haleiwa's Rainbow Bridge and the colourful plantation style in town.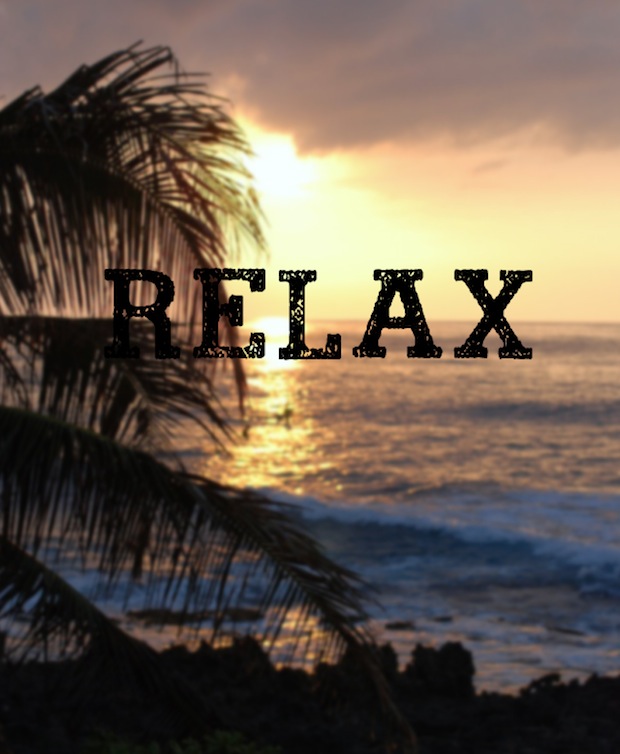 What's a holiday without unadultered relaxation? We make sure to soak it all in…and the North Shore really is the perfect place to get your fill. There are so many beautiful beaches…some are the perfect place to watch the swells, some for snorkelling, some for catching incredible sunsets. Here are our favourites:
Waimea Bay.  As I mentioned above, the sunsets here are picture perfect. Beyond that, Waimea Beach offers incredible wave-watching. We have spent hours with eyes glued to the surfers conquering the massive swells.
Log Cabins/Pipeline. This is where we have found our vacation rentals when staying on the North Shore. Expansive beaches with very few people are the ticket for us. Go for long walks and watch the surfers here as well. On calmer days, venture into the water for some body surfing.
Bonzai Beach (or Ehukai Beach). Home to the Billabong Pipeline Masters, the perfect barreling waves are a lure for spectators . Like all the other North Shore beaches, expect sugary sand and great people watching.
Haleiwa Beach. Great for families…. surfing and paddle board rentals are nearby. And if you're lucky, you'll spot some turtles sunning on the beach.
Sunset Beach. Iconic North Shore. Leave the surfing for the pros here….and enjoy watching from your sandy perch.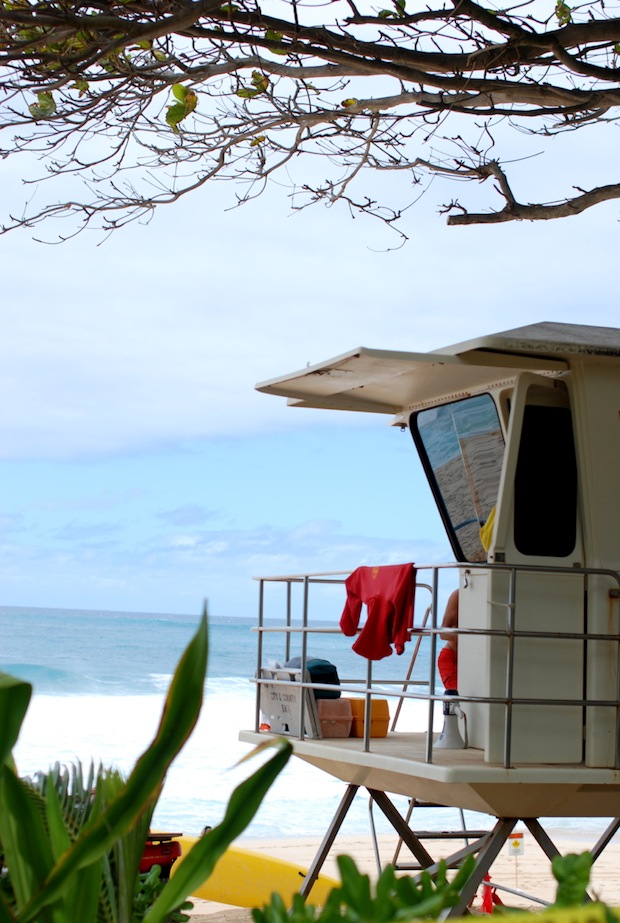 Bonzai Beach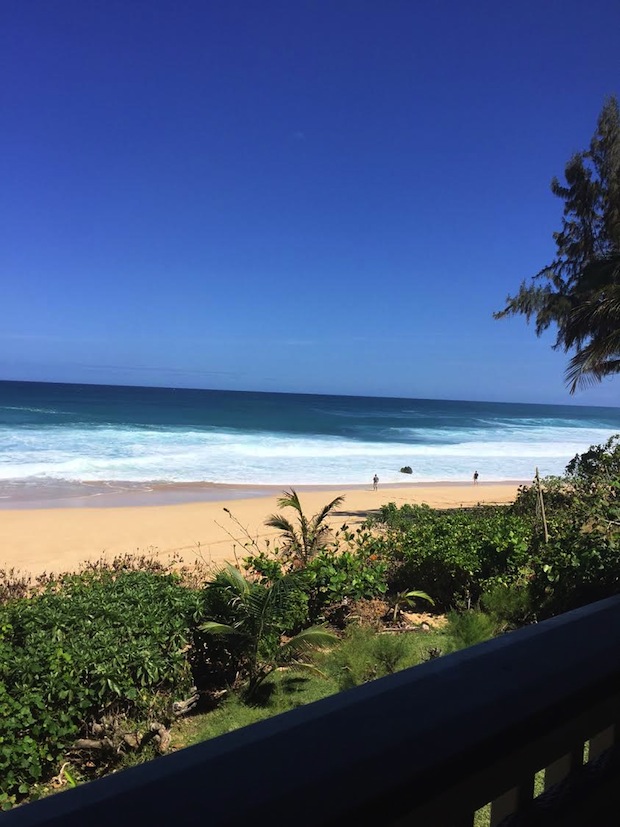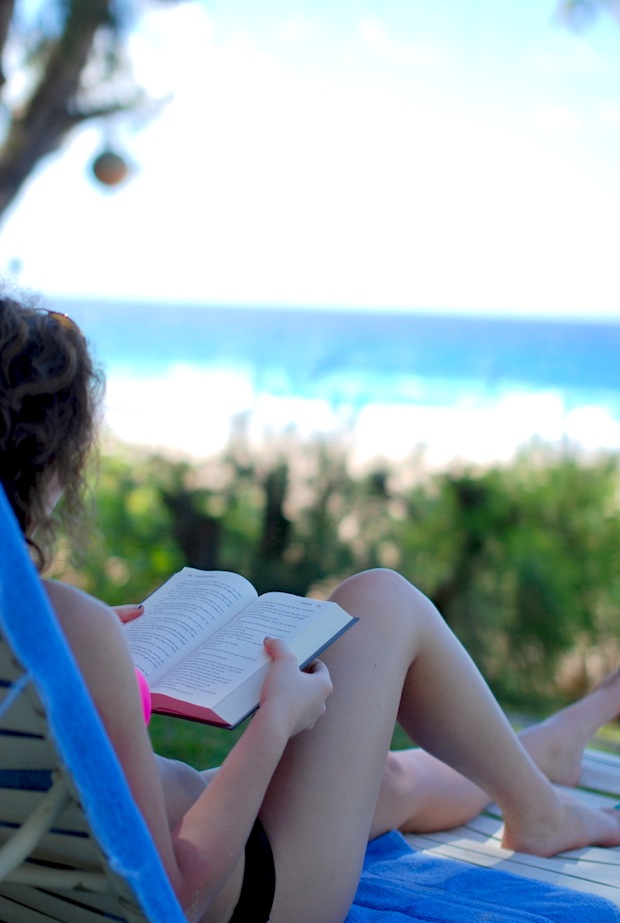 The beauty of Log Cabins, which is why we choose this area to stay.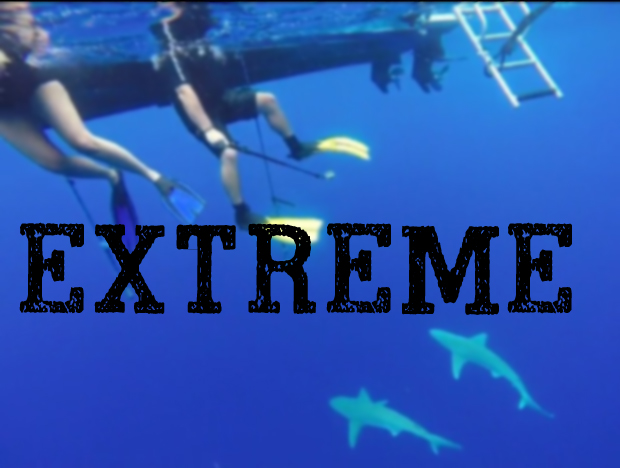 If you're wanting to take adventure to the next level and maybe even cross off a bucket list item, I've got ya covered. Scott got all hyped after seeing someone swim with sharks on social media (thank you, instagram!) and pretty much mandated..errr…strongly encouraged that we as a family were going to brave the ocean…cageless…with sharks. I was a bit nervous terrified and wondered why we needed to tempt fate but am SO glad that pride wouldn't allow me to bail. We booked our adventure with the best: One Ocean Diving and I can't imagine ever having a better experience with anyone else. Called the Pelagic Research & Animal Interaction Snorkel, we truly walked away with newfound respect and awe for these powerful creatures. To top it off, we also saw whales, dolphins and turtles.  I can't say enough about how incredible this day was. If you experience it, I'm sure you'll agree!
There's so much more I could write about…but I'm hoping this gives you a good start as to some stops you'll want to make on your trip to the North Shore. If I've missed some obvious gems, please share them with me and I can keep expanding the list. Bottom line, we love this part of the world…the sense of "aloha", the relaxed pace, the hole-in-the-wall treasures. There is a sense of untouched beauty here. The lack of hotels might just be the reason for it. We like to pretend we're locals with the dream that one day we might just legitimately be.