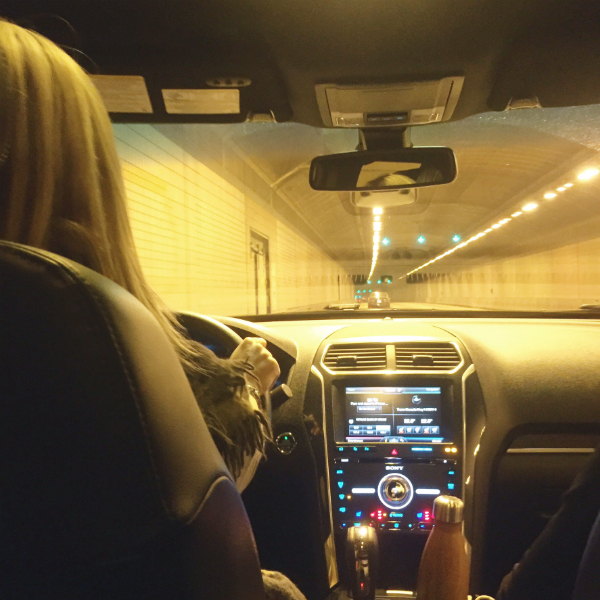 Ok, I drive A LOT.  I make the hour long…or more depending on traffic…trip into Vancouver several times a week, whether it's for blogging, hockey or dance.  Driving is just part of life when you have three busy teenagers and you live in the burbs.  I can see the light at the end of the tunnel though (ok, sorry for the pun!).  Berkeley will be getting her license in a few short weeks and, to be honest, I think I will actually miss the time in the car with the kids.  I'm sure many of you are in the same boat as me…spending more time in the car than at home some days.  Here are a few little tips for surviving the taxi mom life…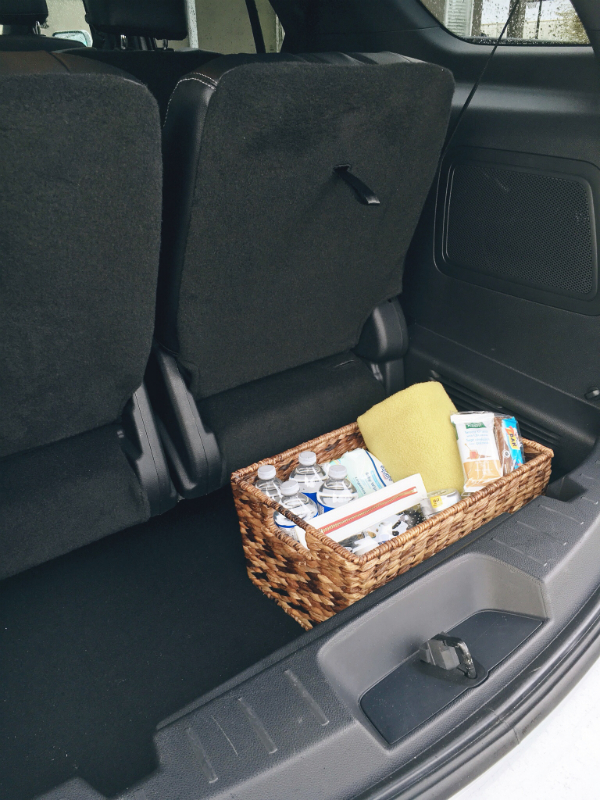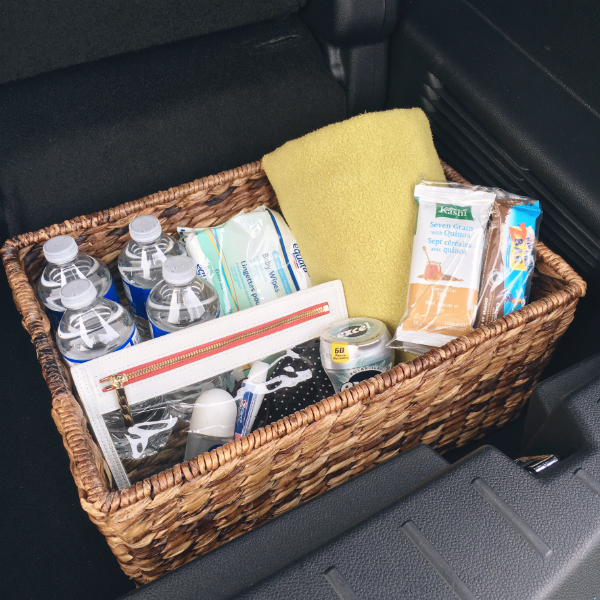 Have a basket in the vehicle packed with essentials.  Bottled water and bars are key for the days that the kids get in the car and are starved.  A fave right now are the Clif ZBars.  I always have a pack of baby wipes…perfect for sticky hands, spills or taking off dance makeup.  I have gum on hand as well as an emergency freshen-up kit with deodorant, a brush and hair elastics.
Clean out all of the garbage at the end of each day.  Ok, sometimes I do this several times a day!  Garbage makes the car cluttered and pretty much just makes me unhappy.  I feel so much better driving a clean vehicle.
Vacuum once a week.  This is Jason's job…soon to be Mac's.  This goes along with #2 above.  The kids always eat in the car…if they didn't, they pretty much would never eat, so it's essential to vacuum up the crumbs weekly.
Dance party with good tunes.  Dylan in particular loves to plug her phone in and pump up the jams (ok, I just made myself sound very old!).  But good tunes and in-car dance parties make the time pass quickly!
Coffee!!  Not only will the caffeine keep you going, but I like to research independent coffee shops that might be in the area I'm driving to and try them out.  It's a little treat for myself!  And make sure to offset the coffee with lots of water.
Drive a comfortable vehicle as your budget allows.  I know that this will be different for everyone, depending on your price range.  For me, a big one is having lots of room…I don't like to feel claustrophobic and need enough stowage space for dance and hockey bags.  We are a family of 5, and the kids aren't little anymore, and I always want to make sure we have enough room for a friend…so seating 6 is a must.
I recently drove a Ford Explorer LTD for a week and, wow, what a treat!  It nicely accommodates 6 people. The third row seats fold down totally flat at the push of a button allowing a ton of storage space. When your hands are full, think Costco run, the life gate opens when you kick your foot under the bumper.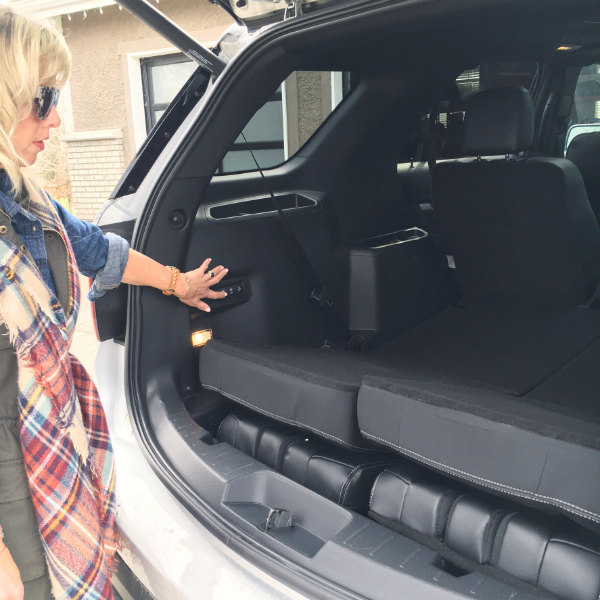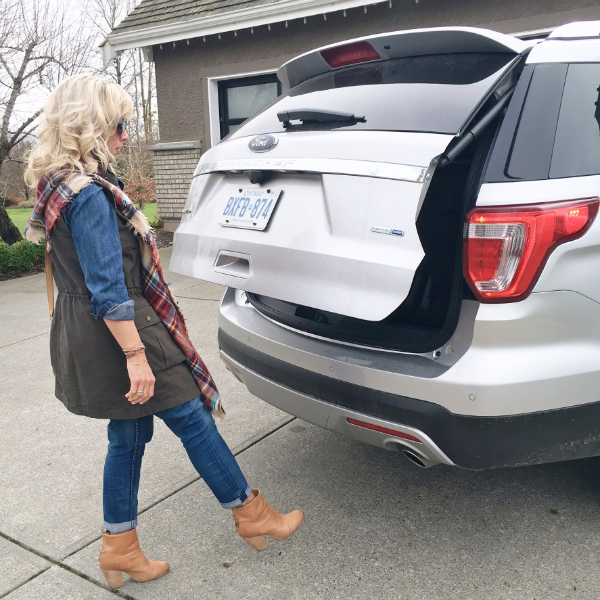 It was perfect timing for hauling hockey bags for my son's PeeWee A1 British Columbia Championships. There was ample room for carting his hockey bag, sticks and music speaker around.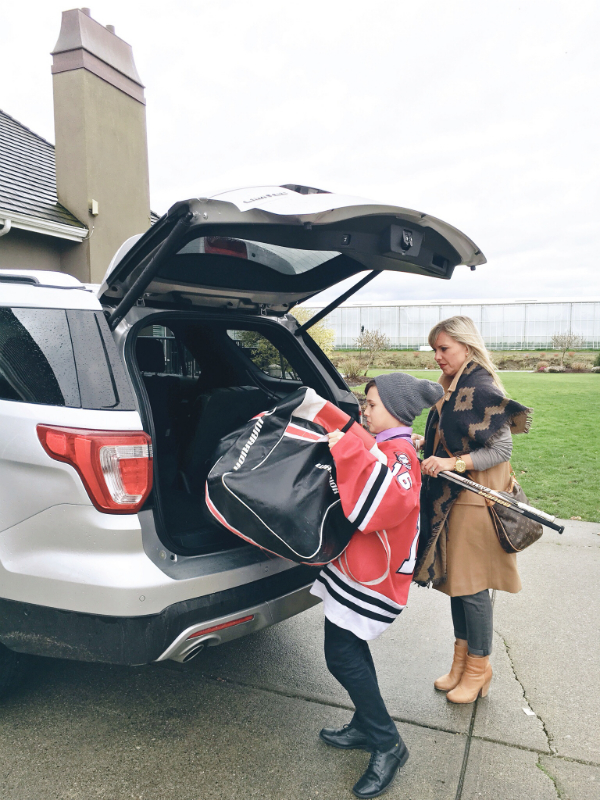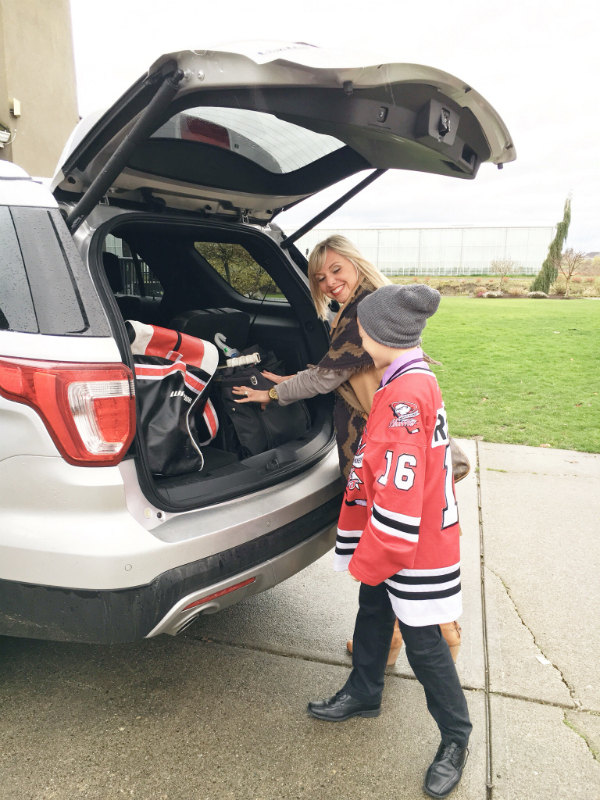 The Explorer is loaded with features that make it super comfortable and easy to drive. When you have your brights on, they automatically dim with oncoming traffic.  And their SYNC bluetooth system is super easy to use…and I'm technically challenged!  I loved the dual panel moonroof, allowing lots of light into the vehicle, especially necessary for the dreary weather we've been having. I think, no I know, my favorite feature was the heated, massaging seats…like what?!?!  Traffic don't get me down…I'm feeling relaxed in those seats! Too bad a fresh pedi didn't come with it!
Do you have any tips that you can share?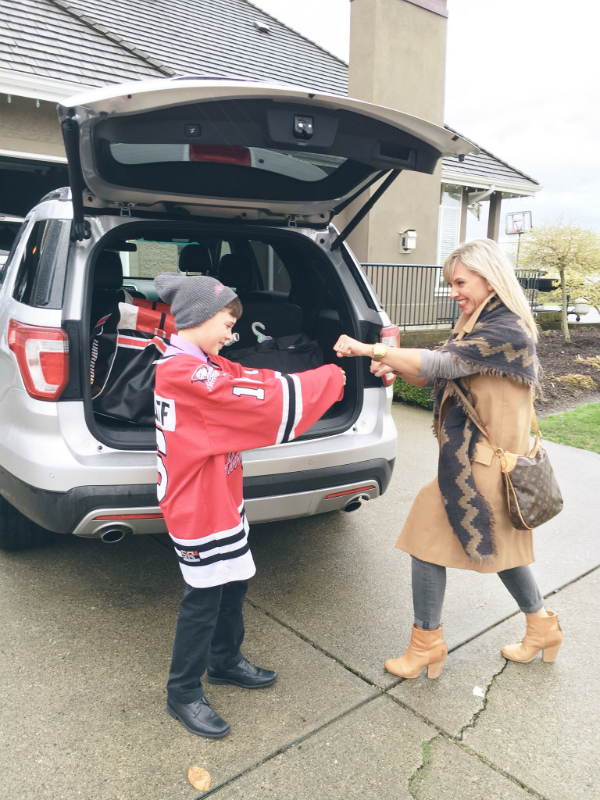 A big thanks to Ford Canada for lending me the Ford Explorer LTD for the week.  I had a blast driving it.  The opinions expressed herein are the opinions of Sugar Plum Sisters and are not indicative of the opinions or positions of Ford Canada.