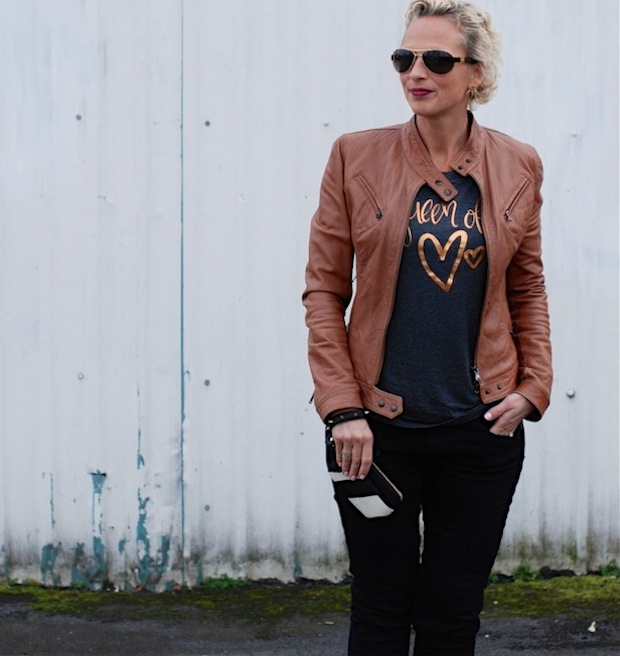 Graphic tees have been a hot commodity for awhile now. There's something about wearing words that is fun… whether it serves as a conversation starter or a self-motivator, it conveys a message. Personally, i feel like its a chance to show a little playful side of myself…it's ok to not take myself too seriously!  What can be a challenge is knowing how to style a graphic tee…beyond the standard uber casual denim and sneakers.
Here is one of our SPS tees stepped up a bit. Keeping a more monochromatic look with the dark denim and booties is still casual but a bit more streamlined and maybe even a tad edgy. Topped with a leather bomber it's an outfit that could be worn for an evening out. The rose gold heart seems to peek out in the perfect spot…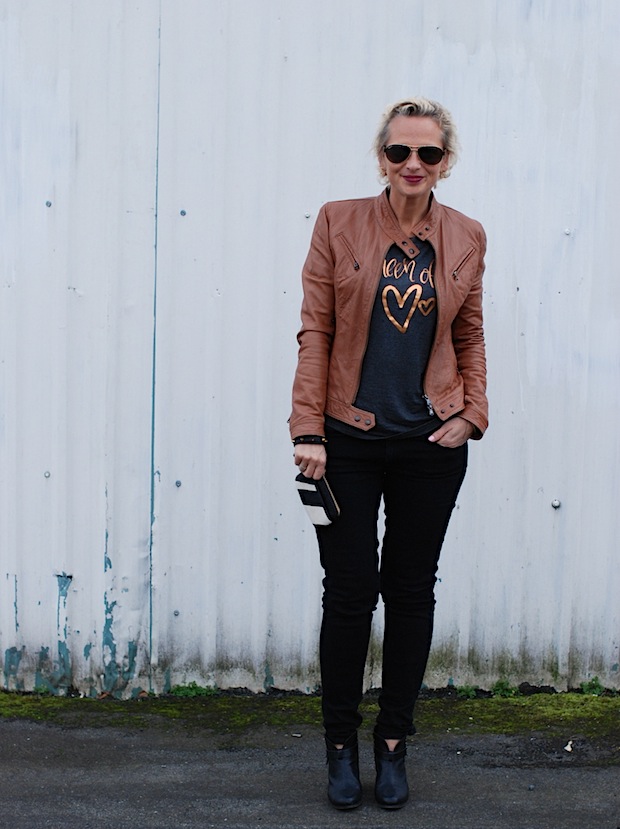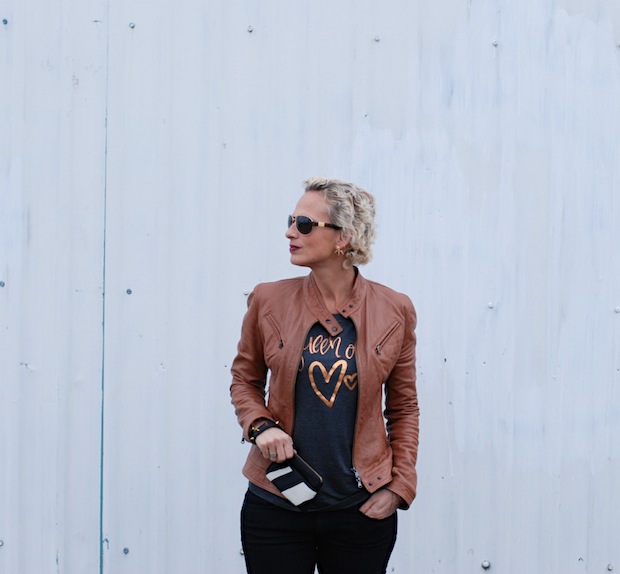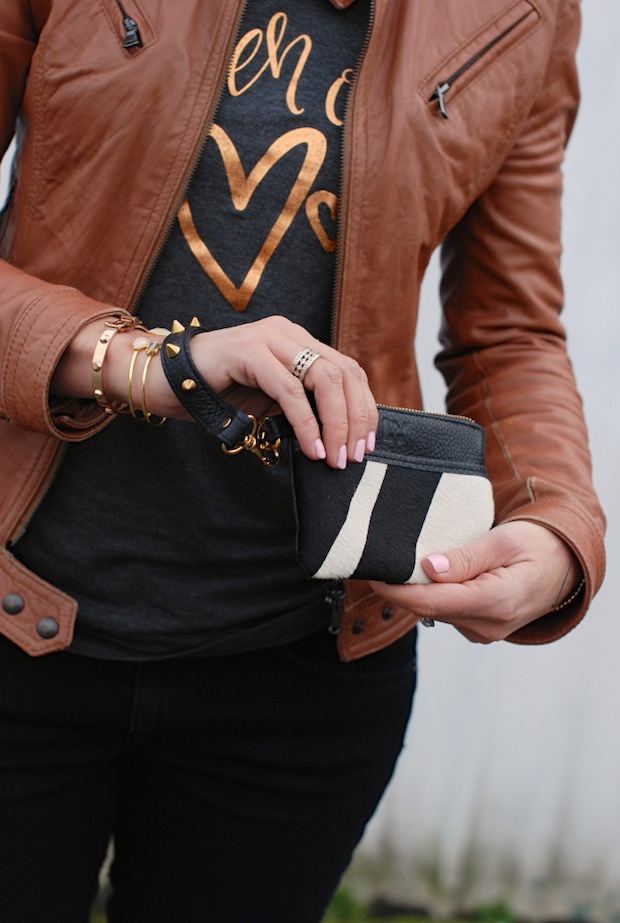 This tee is a super soft one…constructed of the same bamboo as our sleep shirts. This fabric makes for an easy drape and provides some shape. We've all worn tees that feel boxy and felt less than feminine in them. I think you'll like this one! And of course, rose gold is eye-catching.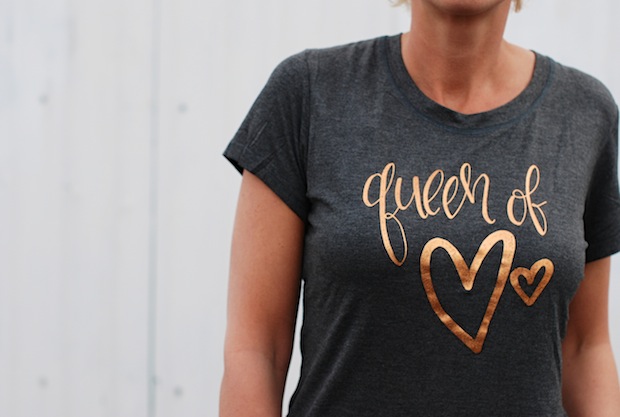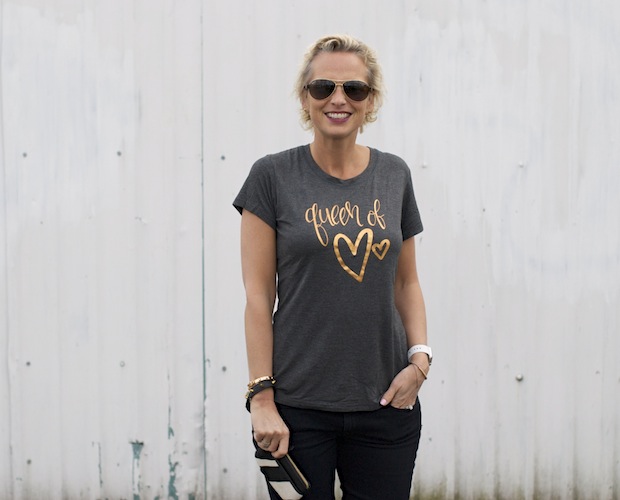 Outfit | Tee | Denim | Leather jacket similar here or here | Wristlet | Booties | Cuff 1 | Cuff 2 | Cuff 3, similar here | Sunnies |