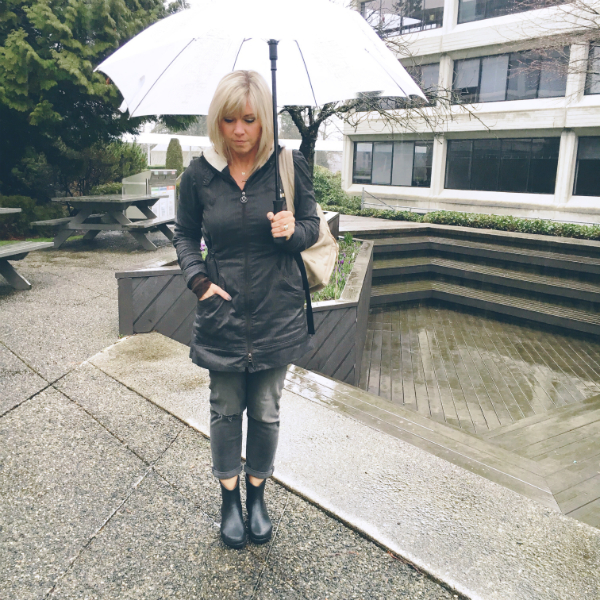 Everywhere you go in Vancouver the last few days, people are talking about the rain.  The ah-mazing unseasonably warm and sunny weather we had early last week tricked us that spring might be here, but then the weather turned and it's been raining ever since.  I've been using my umbrella a lot lately and realized it's not that attractive.  In Vancouver, your umbrella is just as much a fashion accessory as your iPhone.  So, I'm on the hunt for a sturdy, pretty umbrella that I'm proud to use.  And by the way, "hunt" is an appropriate word…there is seriously a LACK of attractive umbrellas out there.  Eeks…I'm sensing a business opportunity.  But I did find a few fun ones.
I straight out copied Lexi and bought the same rain booties she had.  This short rubber boot by Aigle is handmade in France and has a small block heel, curved topline and decorative camel leather back pull tab.  It's lined with polyamide to be quick drying.  A little dressier than your average rain boot…and super comfy!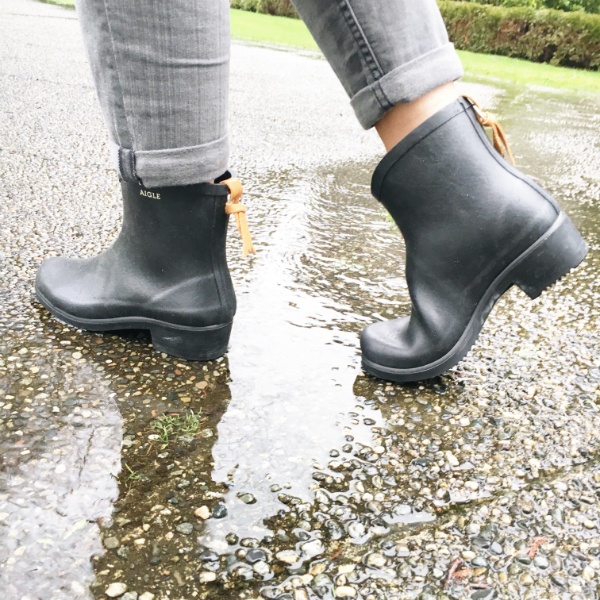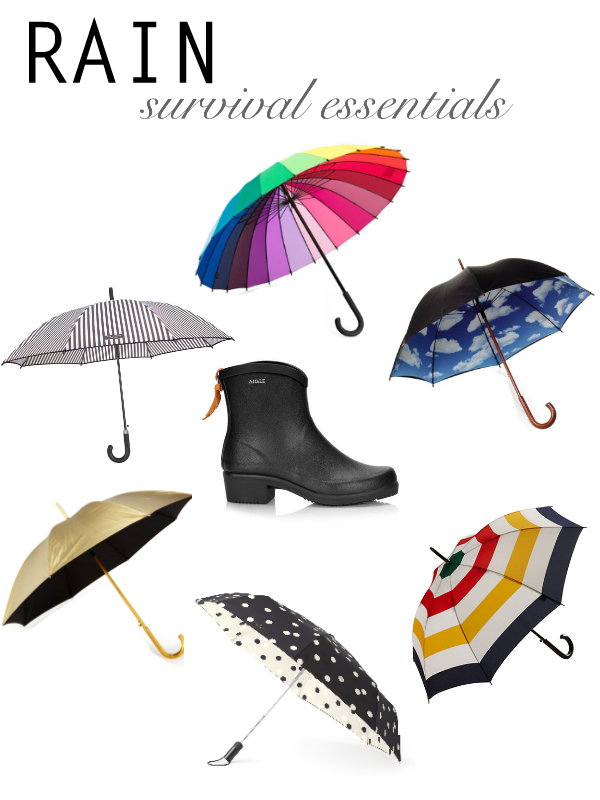 Rubber Rain Bootie, Aigle Miss Juliette Bottillon available here and on sale here
Color Wheel Umbrella, Uncommon Goods
Sky Umbrella, Uncommon Goods
Walking Stick Umbrella, Hudson's Bay
Polka Dot Travel Umbrella, Kate Spade
Metallic Gold Umbrella, Uncommon Goods
Stripe Umbrella, Henri Bendel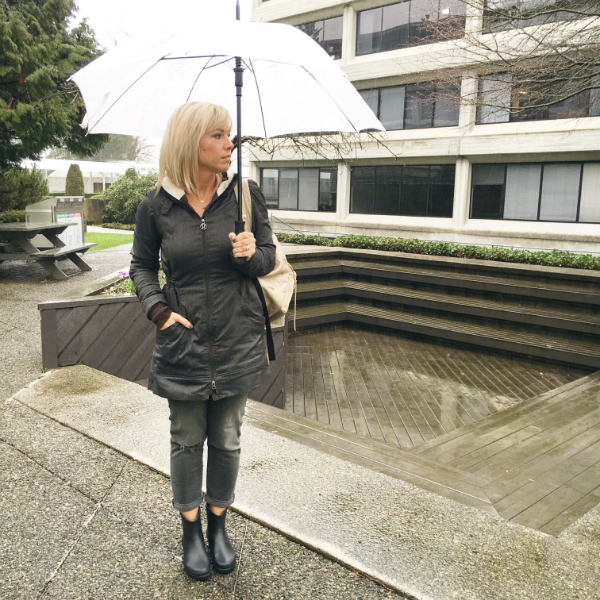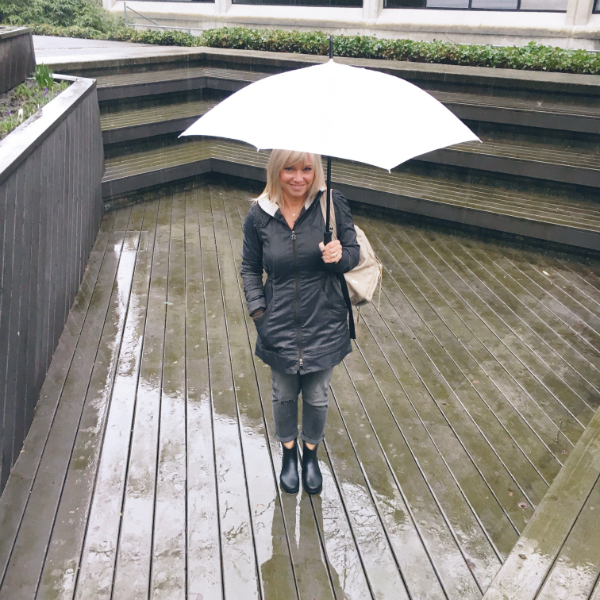 Looking at the forecast, I need to order that metallic gold umbrella ASAP!