Ok…this feels like a watershed moment. I mean, i was one of those people that used to scoff at the mere mention of birkenstocks. And here i am writing a blog post on how to style them? Something in my head is screaming, "YOU'RE A FRAUD!!"  and i feel the need to duck because certainly things are going to be thrown at me! The point is, my relationship with birks has been a slow burn…really, really slow. I first dipped my toes into the pool about a year and a half ago when i bought a pair of orange patent ones. At the time, orange felt like a way of exerting my style independence while conforming to a trend i was unsure about. In retrospect, i think orange wasn't probably the best colour to have chosen. There's no blending in, my friends. Nonetheless, after i broke them in, it was hard to argue against the most comfortable shoes out there. I pounded the pavement in NYC and the proof was in the pudding…or shall i say, my feet?! Totally on board with the comfort factor. Now, i'm thinking i should go with a more neutral pair. A search of some amazing European bloggers won me over. These women are clearly rockin their birks…and look at how they've incorporated the birks into more than just summer wear? Awesome.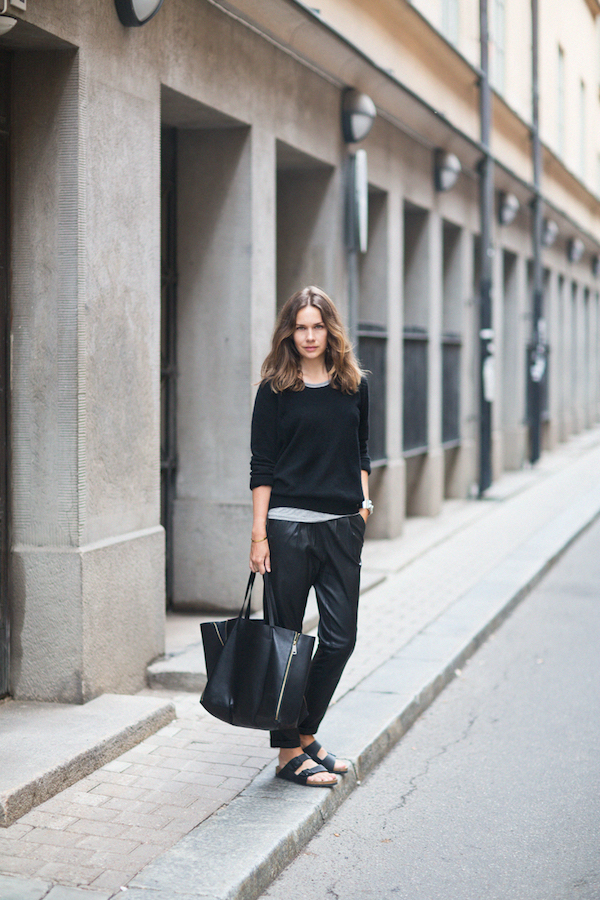 Love this look… casual leather pants and pullover…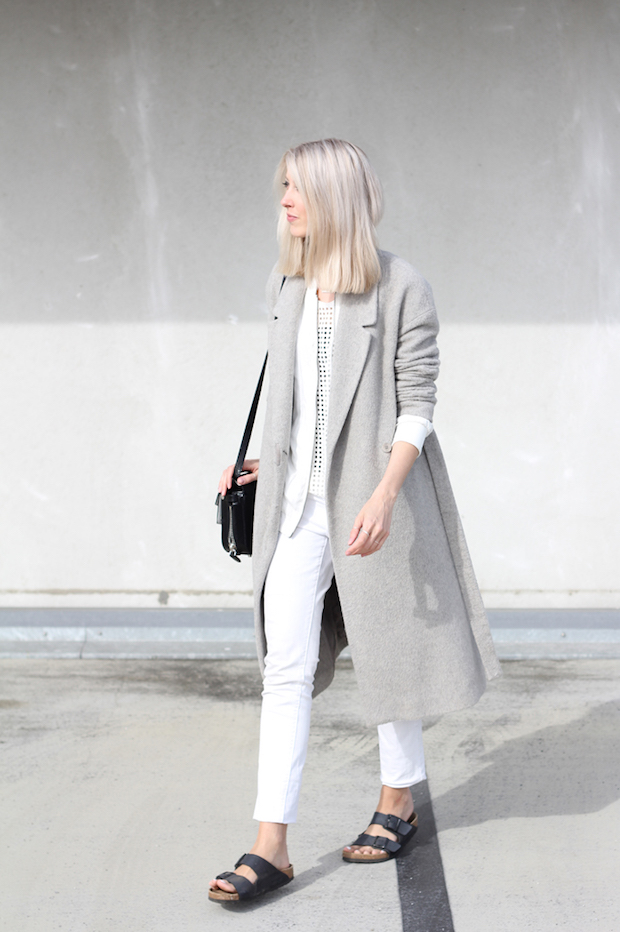 All white  and bright…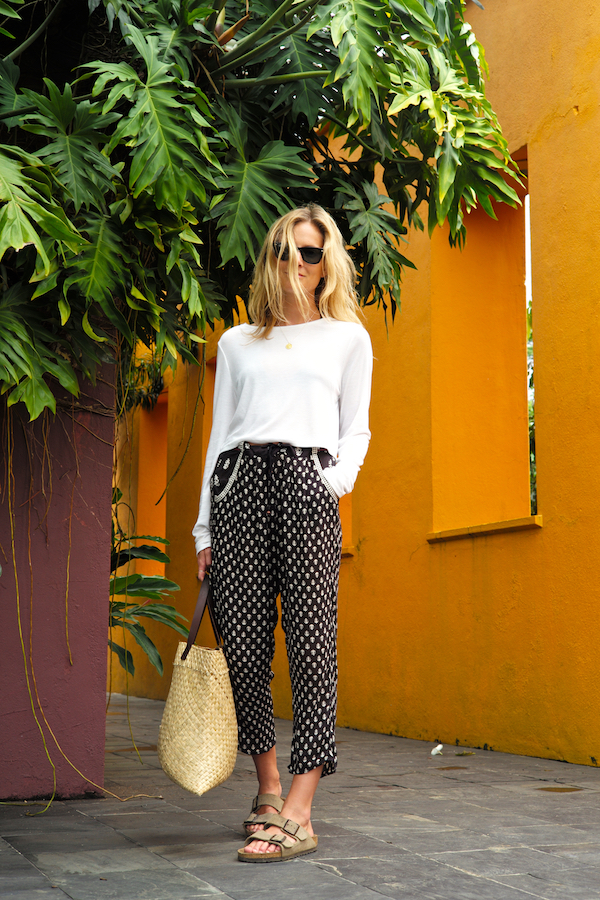 Paired with relaxed harem type pants…a great spring look.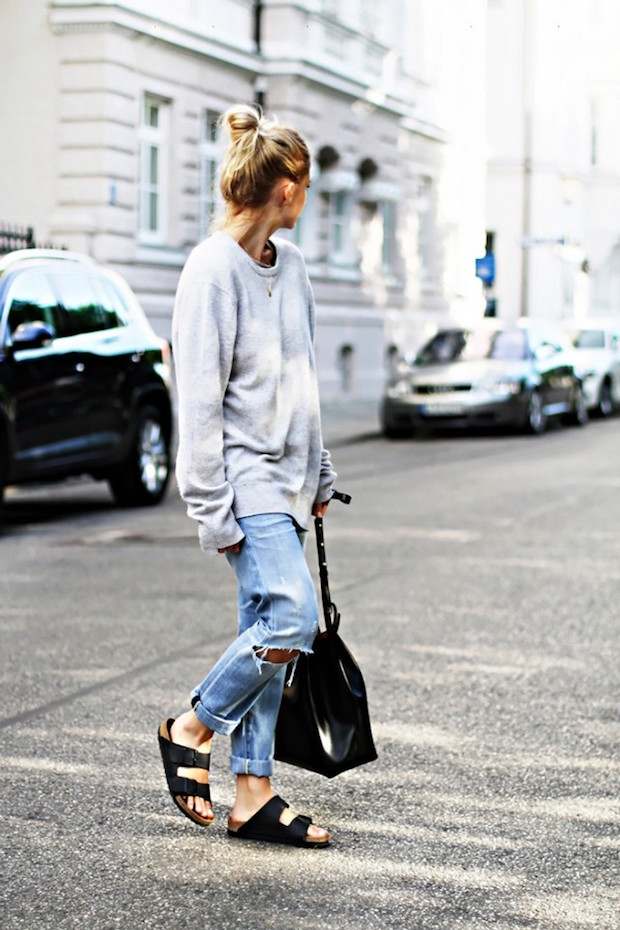 Super casual with boyfriend jeans and an oversized sweater.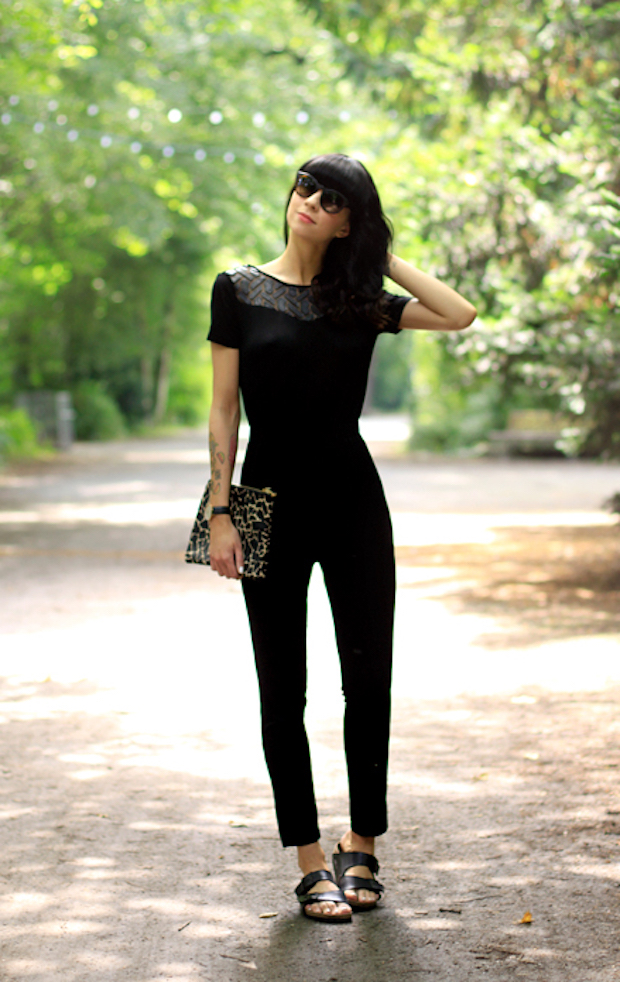 Monochromatic black …sleek, dainty and functional all in one.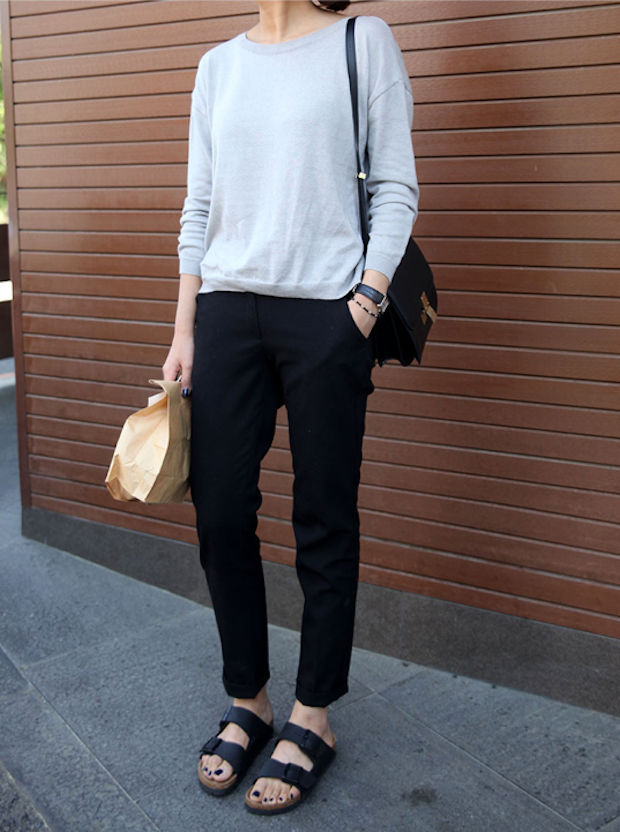 Simple and classic..i'm thinking it's an every day look.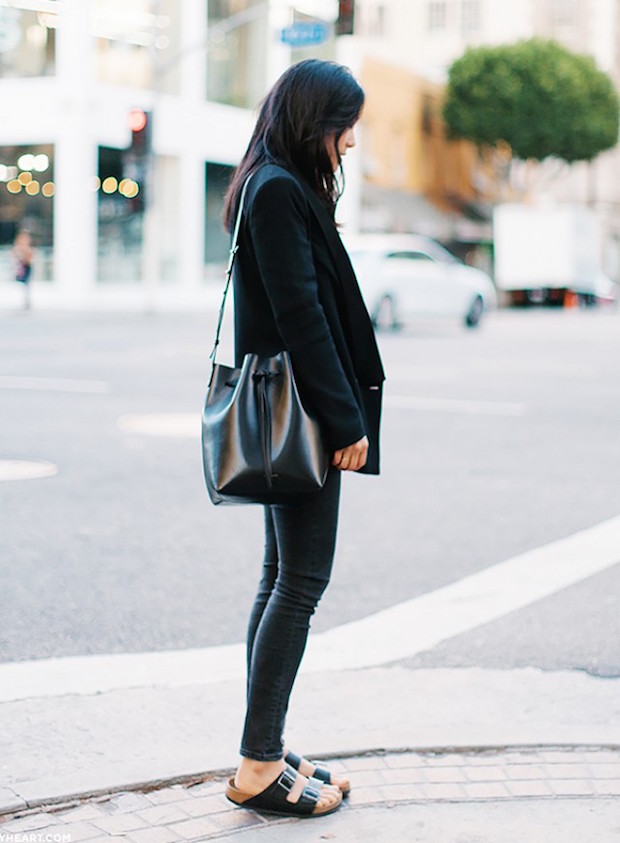 Paired with a blazer, it's a cross between business and casual.
Two revelations in doing this post: First, European women (as these lovely ladies are) are so far ahead of the curve…. seriously, they are the true predicators of trends headed our way…and somehow they pull it off so effortlessly. How?? Second, pretty sure i've honed in on the colour i want…i'm seeing a pattern here…black maybe?? I'm thinking it's pretty classic and will go with most anything. Thoughts??