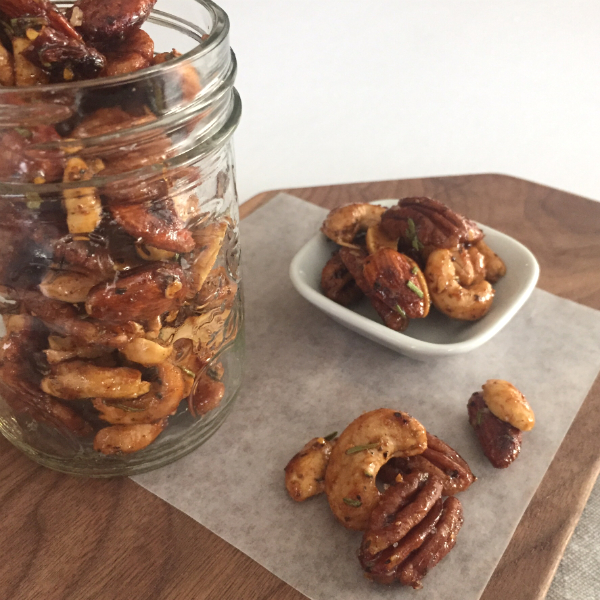 Last week Jason and I went to a beer tasting and I was asked to bring the nuts.  I thought of some spicy maple nuts that I make for a strawberry salad and decided to use that as a base and go from there!  Well, I was asked for the recipe for the nuts several times that night, so I think they were ok!  Anyways, I thought I'd share the recipe because they are uber easy to make. If you plan ahead and have all of the ingredients on hand, these seriously take like 10-15 minutes to prepare.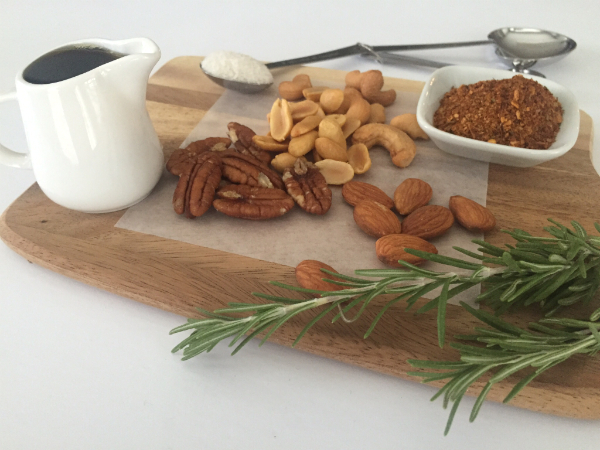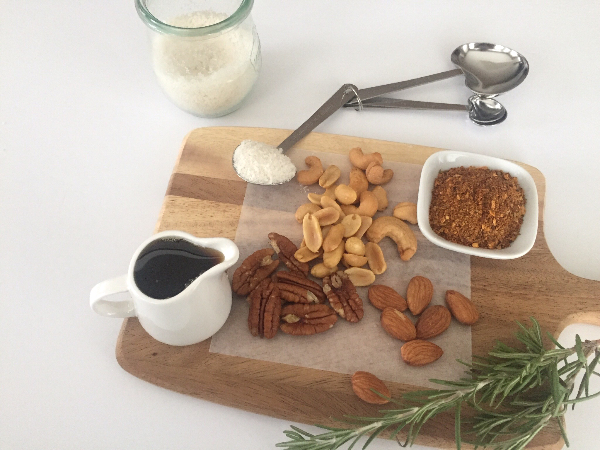 Spiced Nuts
Ingredients
1 cup almonds
1 cup cashews
1 cup peanuts
1½ cups pecans
3 Tablespoons fresh chopped rosemary
⅓ cup real maple syrup
2 Tablespoons cajun seasoning
2 teaspoons fleur de sel
Instructions
Put nuts in a frying pan and toast them over medium heat, stirring often to avoid burning.
Add the freshly chopped rosemary, stir and allow the heat to release the oil from the rosemary.
Add the maple syrup and stir.
Add the cajun seasoning. Stir to coat all of the nuts with the maple syrup mixture and add the fleur de sel.
Stir and let the maple syrup mixture thicken then and remove from heat.
Pour the nuts out onto a parchment lined cookie sheet and allow to cool.
Once cool, break up clumps with a wooden spoon.
Enjoy or store in an airtight container for up to 5 days.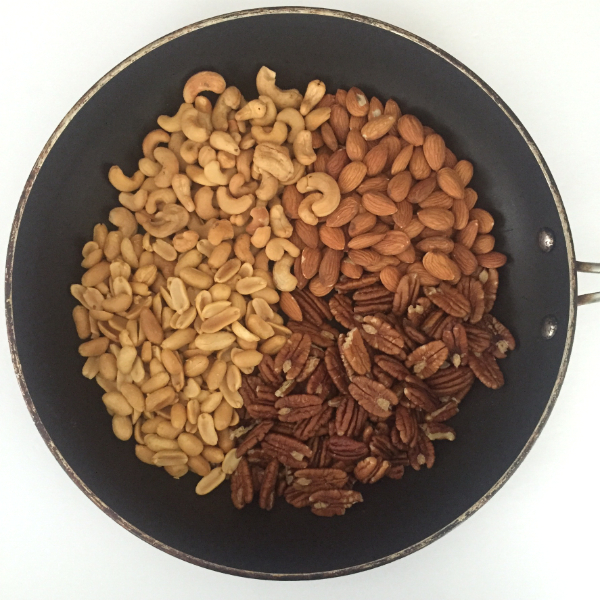 These are great with drinks  and appies during the holiday season.  Or put them in a jar for a hostess gift. You really can use any combo of nuts that you like.  Nuts can be expensive.  I usually buy the Joe's Travels bags at Walmart. Make sure to use nuts that are unsalted.  For the seasoning, I use Clubhouse Cajun Seasoning.  I like this mix because it isn't super spicy and most palettes are good with it!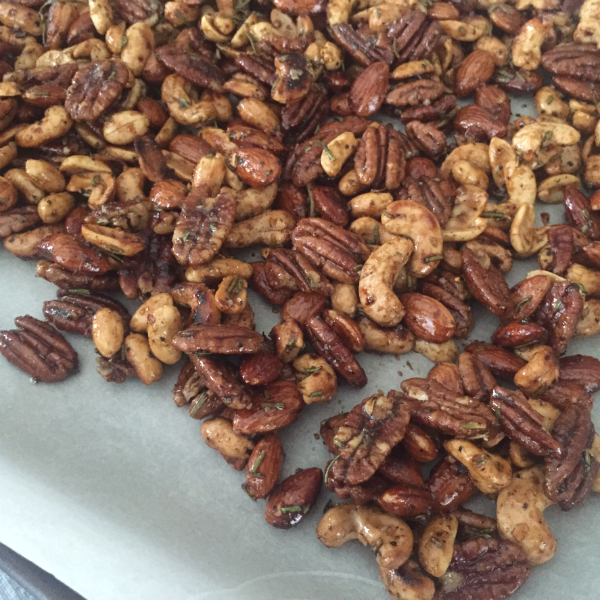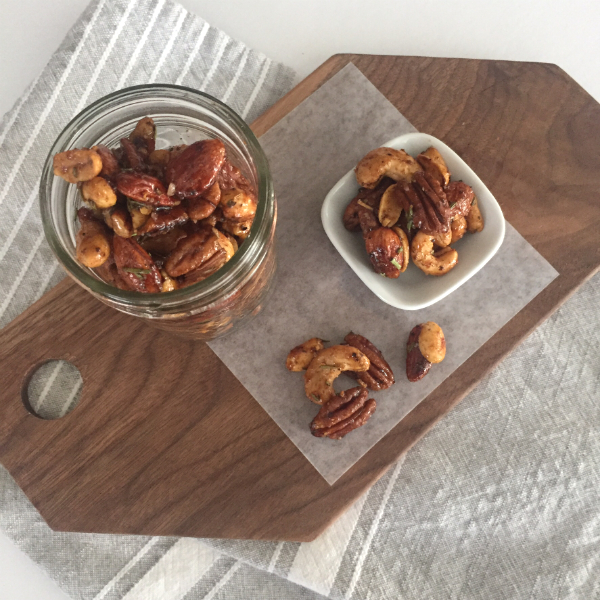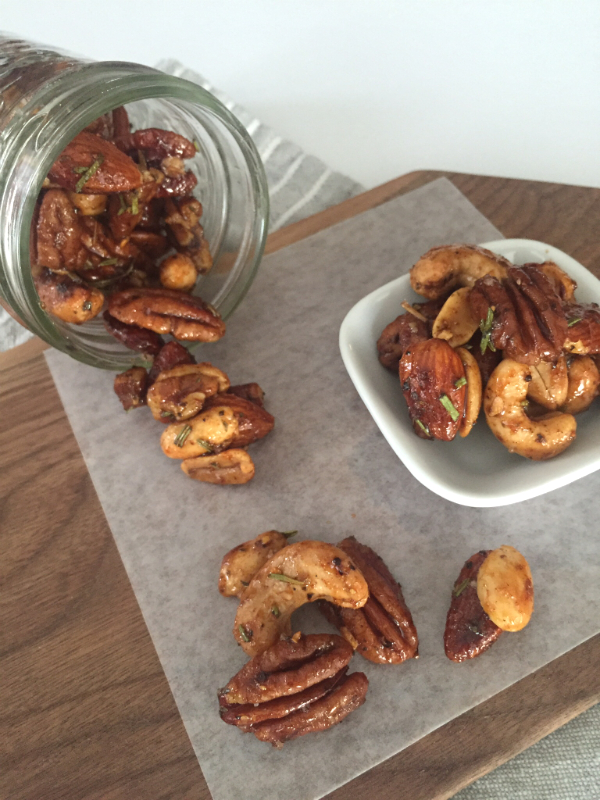 Trust me…these will be a big hit at any Christmas party you bring them to.  Enjoy!