Spiced Nuts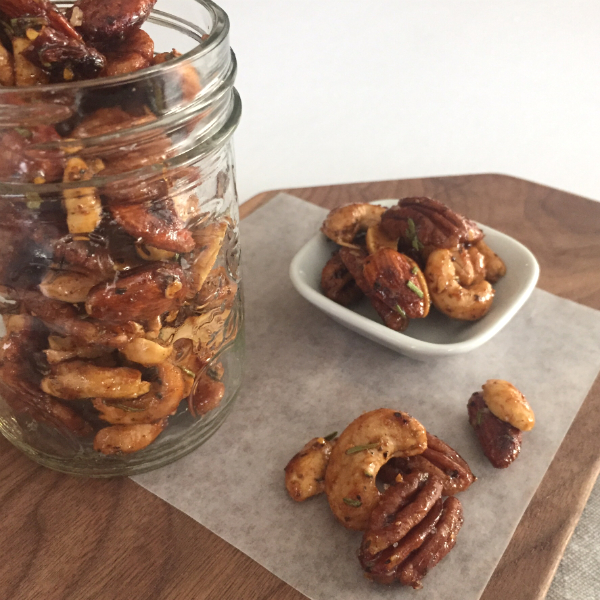 1 cup almonds
1 cup cashews
1 cup peanuts
1½ cups pecans
3 Tablespoons fresh chopped rosemary
⅓ cup real maple syrup
2 Tablespoons cajun seasoning
2 teaspoons fleur de sel
Put nuts in a frying pan and toast them over medium heat, stirring often to avoid burning.
Add the freshly chopped rosemary, stir and allow the heat to release the oil from the rosemary.
Add the maple syrup and stir.
Add the cajun seasoning. Stir to coat all of the nuts with the maple syrup mixture and add the fleur de sel.
Stir and let the maple syrup mixture thicken then and remove from heat.
Pour the nuts out onto a parchment lined cookie sheet and allow to cool.
Once cool, break up clumps with a wooden spoon.
Enjoy or store in an airtight container for up to 5 days.