It's December 21st and you WON'T find me at the mall today…unless I'm just there to people watch, but I have a feeling I won't go through the trouble to find a parking spot just do that!  I think I'd rather poke my eyes out with a fork!  I try to be ahead of the game with my shopping, but you know that sinking feeling when you realize that you may have overlooked someone.  It's an honest mistake but you still want them to know that they are appreciated.
Well, thanks to some of my favorite online retailers, from the comfort of your own home with a coffee in hand, you can send e-gift cards with the touch of a mouse…and credit card of course! And you can in most cases pick the design of the card and add a personal message…so it does show some thought and effort. Here are links to make it even easier for you…hey, I've got your back!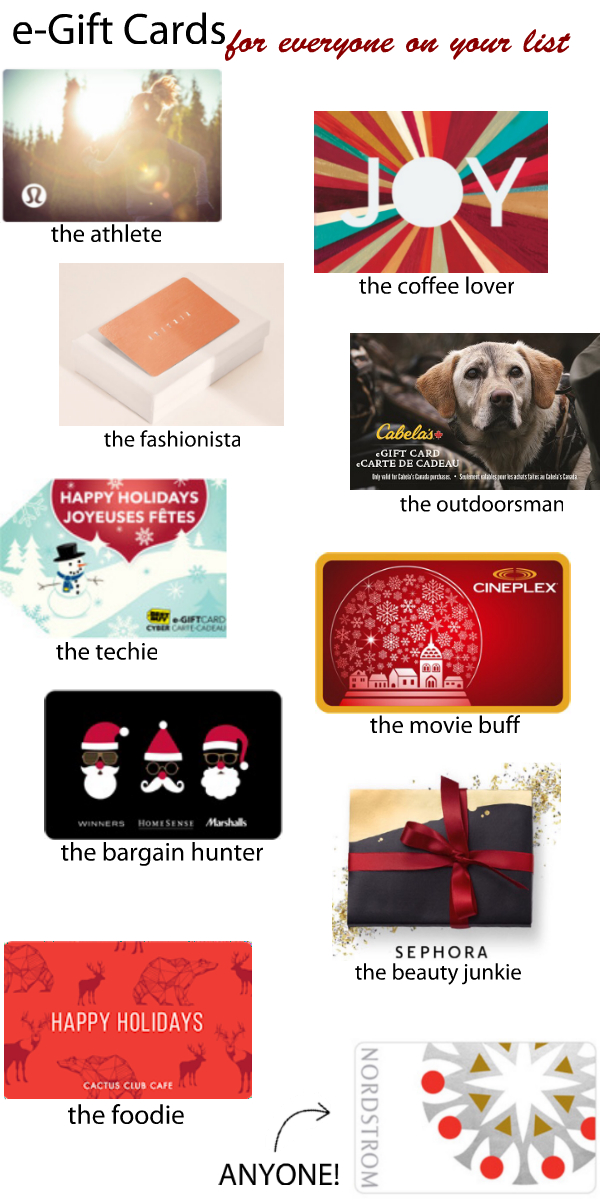 For the Athlete
For the Coffee Lover
For the Fashionista (chose the amount and they ship the gift card to the recipient free of charge)
For the Outdoorsman
For the Techie
For the Movie Buff (and you get a $5 e-card for every $50 you buy)
For the Bargain Hunter
For the Beauty Junkie (available in the US only)
For the Foodie
For ANYONE!
Some of these cards are too cute…like the Winners one!  Adorable…and the Nordstrom card…I'm just sayin' anyone will LOVE that one!