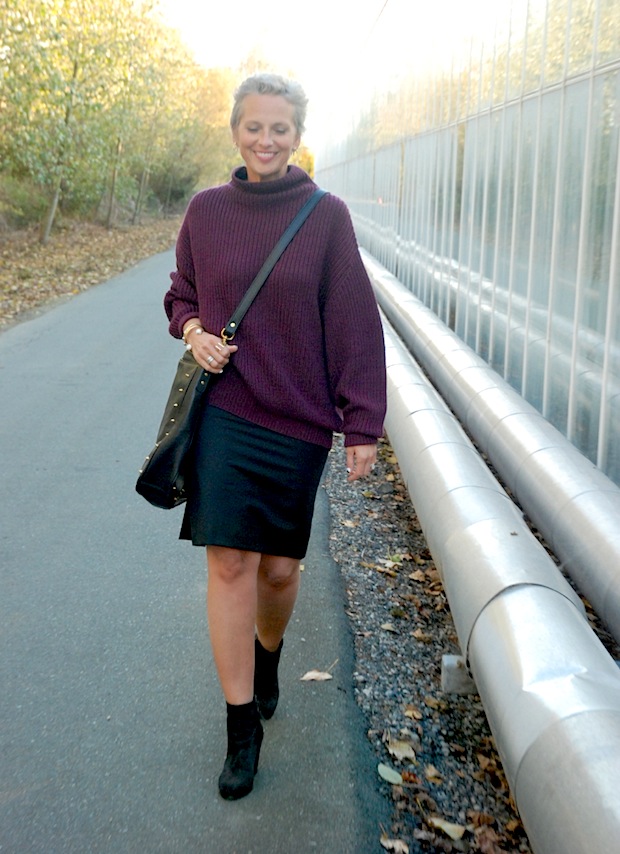 The pencil skirt is making a resurgence. In times past, this narrow, fitted skirt was reserved more for office wear…often as part of a suit. But like most trends, there's a twist on the original. This "twist" might be more subtle…rather than changing the traditional shape, its the wearability that has evolved. A more casual vibe with this year's version allows it to appeal to the more conservative and fashion savvy alike. Simply reach into your closet, grab this wardrobe staple and start pairing it with more casual pieces…chunky sweaters, long sleeve tees, booties…and even sneakers if you're brave.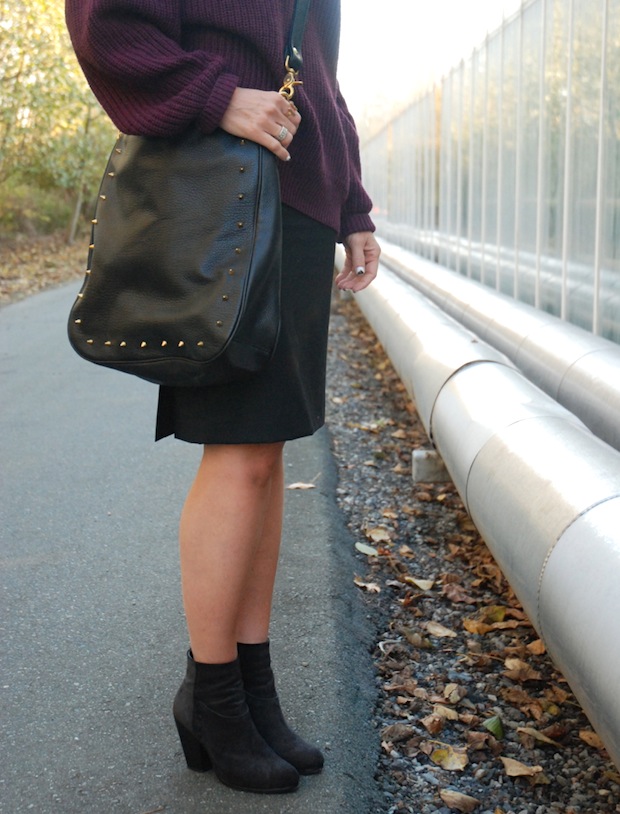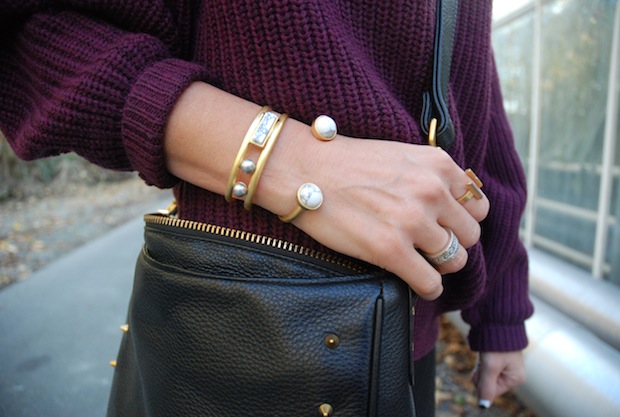 Staple pieces are what make up the backbone of your closet. Most of the items i would label as "staples" are solid, versatile and timeless. This pencil skirt checks them all off. It definitely has staying power…. i visited a tailor on a trip to Thailand 7 years ago and had this skirt made. 7 years and going strong…
If you have your quota of staples and want to expand on a good thing, take another angle with this skirt and opt for new fabrics in the same traditional pencil shape. Lace, leather, denim and pattern allow you to add an element of softness, edge or youth.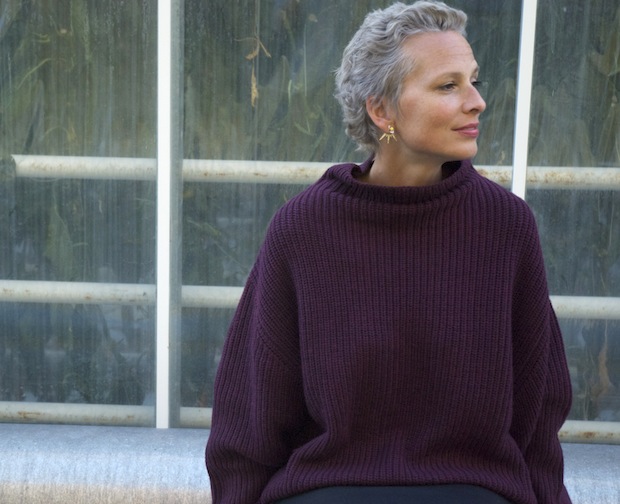 A word of advice is that the "fit" is what is most important. Too big and you're likely to look like you're wearing a sack (no thanks)… too small and well, beyond, having a skirt shimmy it's way up with each step, you'll start to walk like a penguin. It's pretty hard to make a penguin look graceful! Don't be afraid of having your skirt tailored to fit you "just so". It's worth it. (by the way, that would be my motto for every staple and investment piece in your closet: tailor, tailor, tailor! )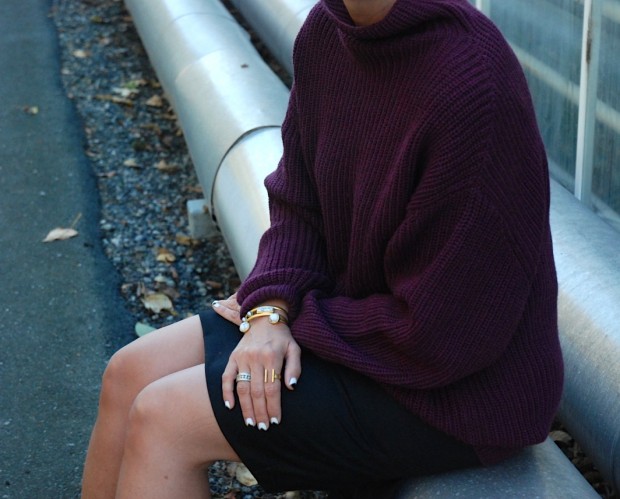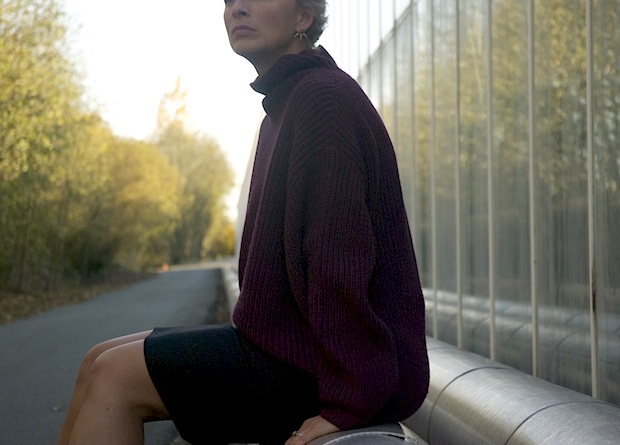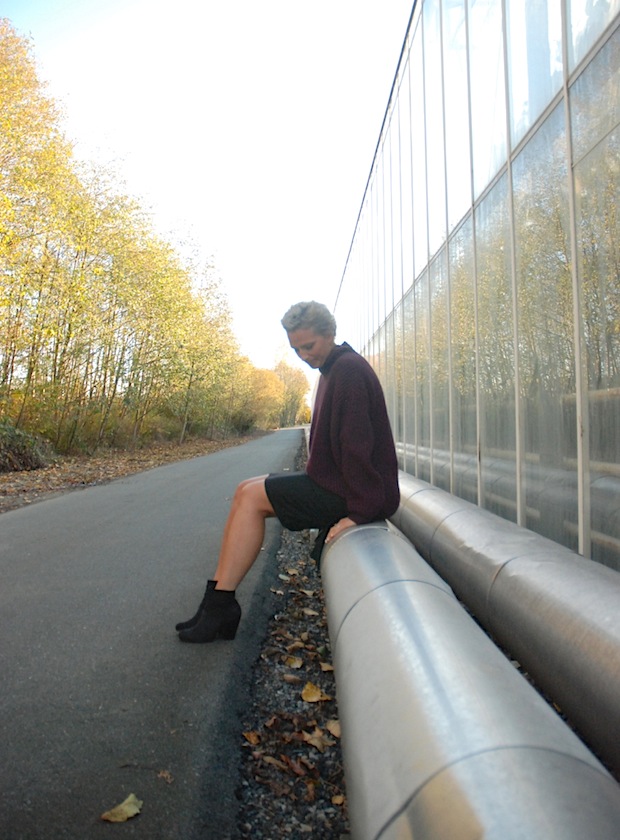 Outfit|| Skirt, hand tailored, see options below| Sweater | Boots, similar here and here | Cuff 1 & Cuff 2, similar here | Ring | Handbag
Here are some great pencil skirt picks to suit the range of desires:
Keep it classic: this traditional lightweight wool would be a staple in your closet.
A Midi Length is a flattering length, especially if you have some height, creating a long and lean line.
This Lace version keeps the pencil shape but add a more feminine and delicate look.
Faux leather gives a little edge to the trend.