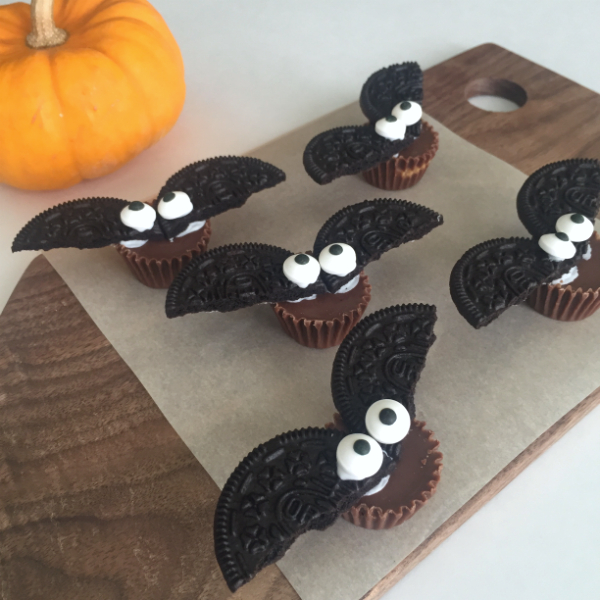 I saw the cutest bat treats on Pinterest…and they involved Reese's Peanut Butter Cups…uh, yes please!  Only 4 ingredients and they seemed easy to make.   And the good news is was a Pinterest yes…they worked!
All you need is…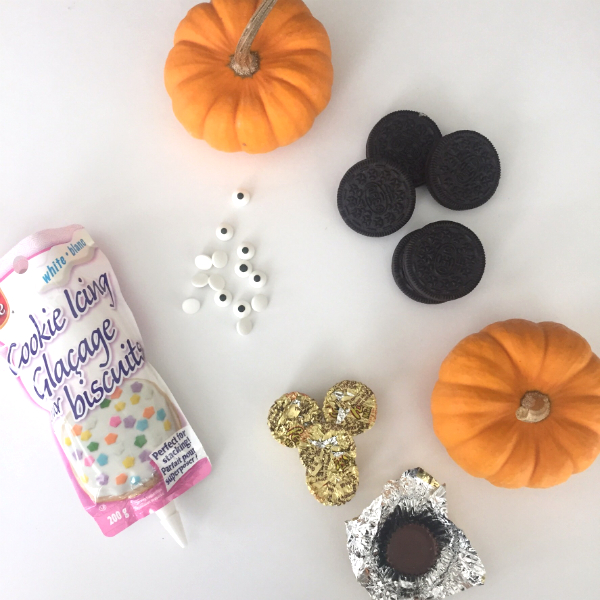 Oreos
Reese Miniature Peanut Butter Cups
Wilton Candy Eyeballs
Cake Mate Cookie Icing
When I went to the grocery store to pick up the ingredients, I didn't realized that Reese's come in about 4 different sizes (what the heck is snack size?), so make sure you pick up the miniature (not mini) ones.   And I do recommend the Cake Mate Cookie Icing as it sets up in about 4 minutes.
Start by unwrapping the peanut butter cups.  Carefully separate the Oreos and scrape and discard the filling.  Carefully apply pressure on the cookie part where it says "Oreo" and it will break in half.  It doesn't have to be perfect.  Repeat with the rest of the Oreos.  Squeeze some icing onto the back corners of the cookie halves and place them on the peanut butter cups.  Hold a few minutes until the icing sets.  Add icing on the back on the candy eyeballs and place where the cookie halves meet.  That's it!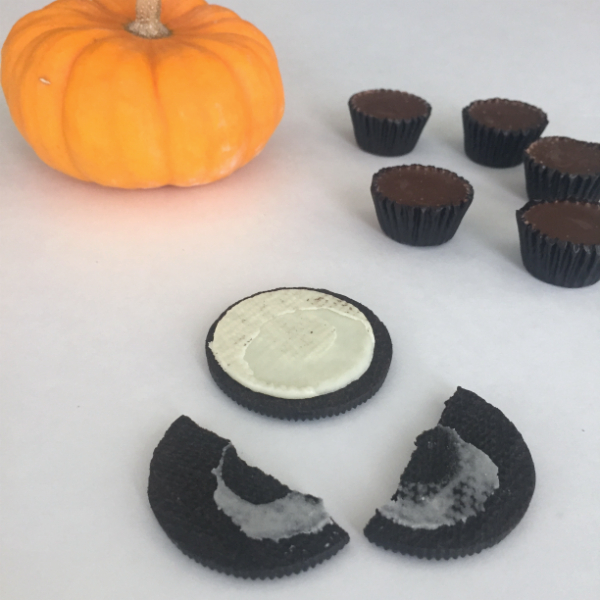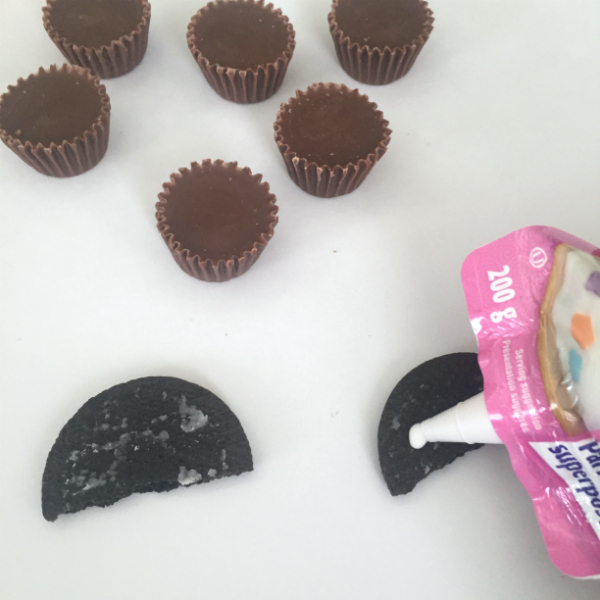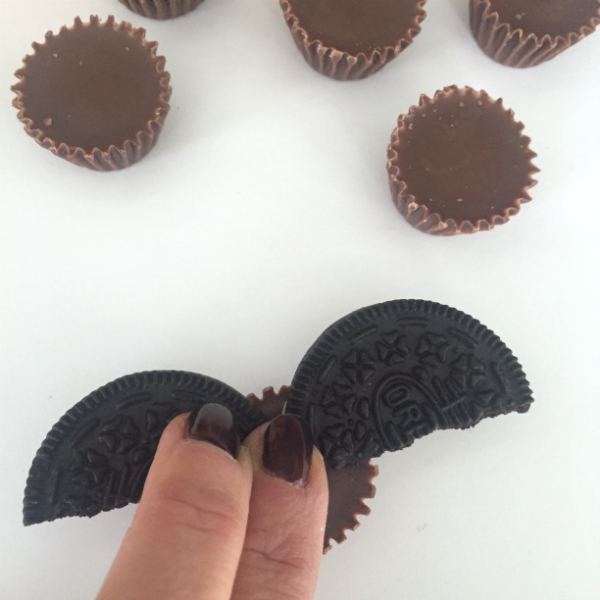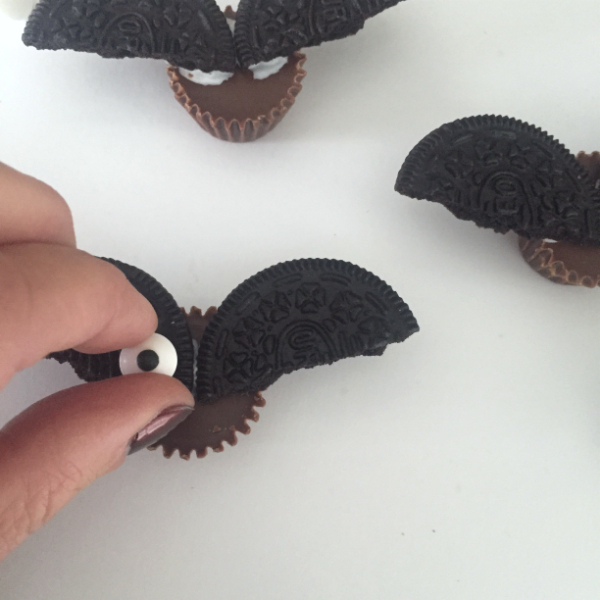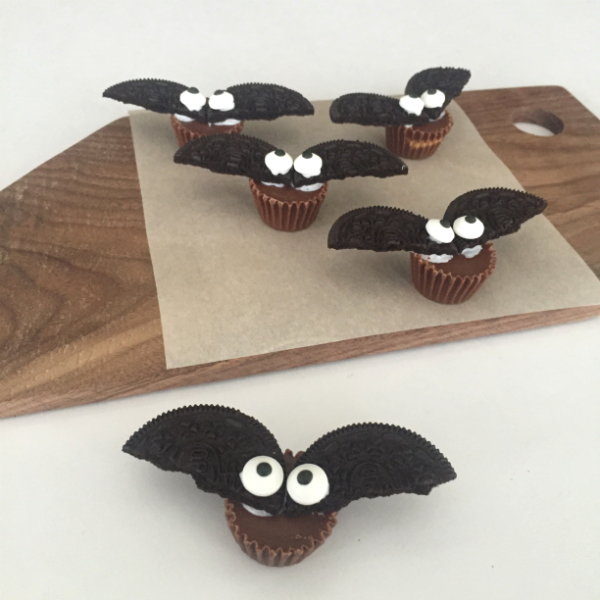 Quick, simple and they work!  All you need is 4 ingredients and about 15 minutes and you will look pretty fancy at your Halloween get together.  And they are a mini indulgence…if you can stop at one!