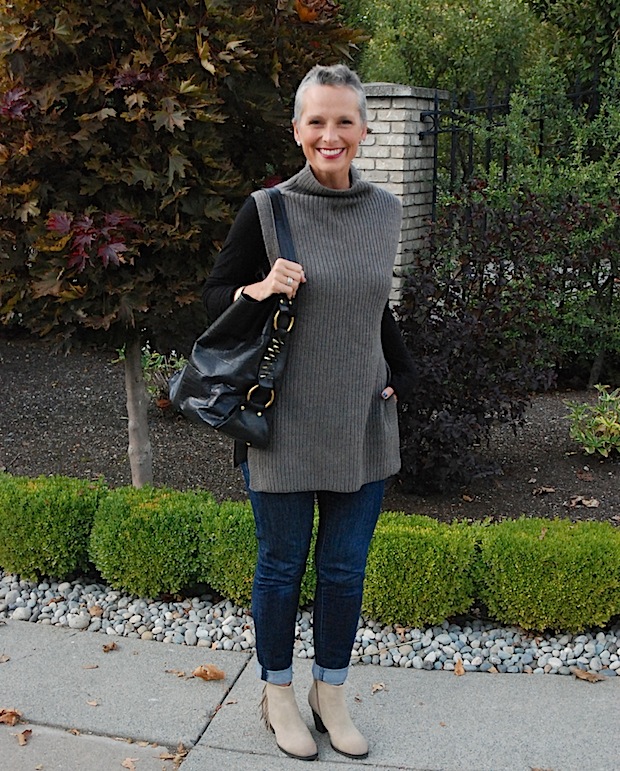 It's like summer came to an end overnight. No easing from one season to the next, but rather a dramatic switch from flip flops and shorts to sweaters and boots. Even the trees are in agreement with falling leaves and burnished coloring. I think it's safe to say the shorts can be put aside for now.
Thankfully, the heavy coats don't have to be dragged out yet. Instead, a sweater is enough weight to keep warm. I fell in love with this sleeveless sweater…in part for its transitional qualities. If an Indian summer decides to surprise us, it can be worn on its own, without anything underneath. And just as easily, as the temperatures dictate, you can start layering it.
A simple funnel neck is less restricting than a turtle neck but still adds an architectural element. And exaggerated side slits allow this sweater from becoming bulky or overwhelming on your frame.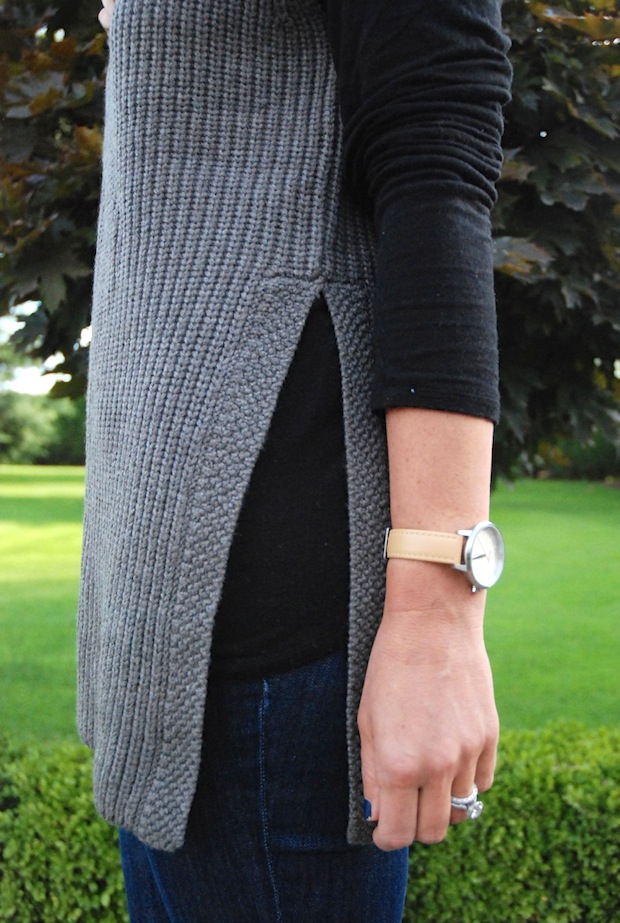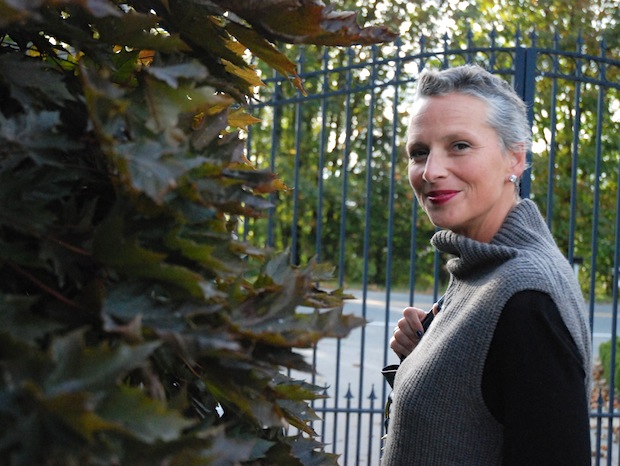 A comfortable bootie is a staple item year round. Not only can they be worn with pretty much any type of bottom..skirt, pants, denim…but they have a way of adding a little chic to otherwise casual looks.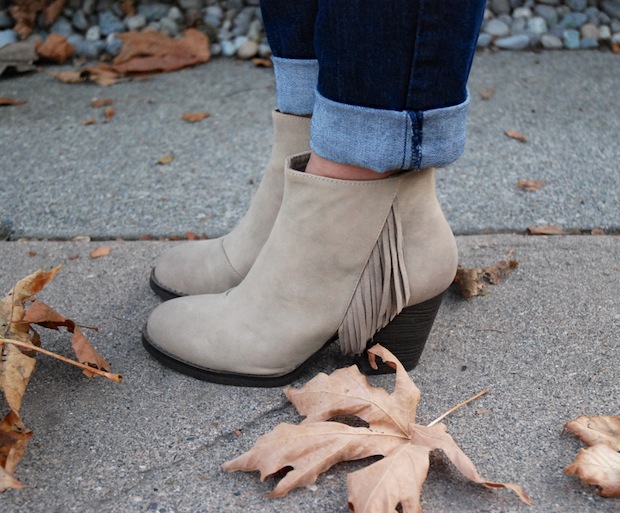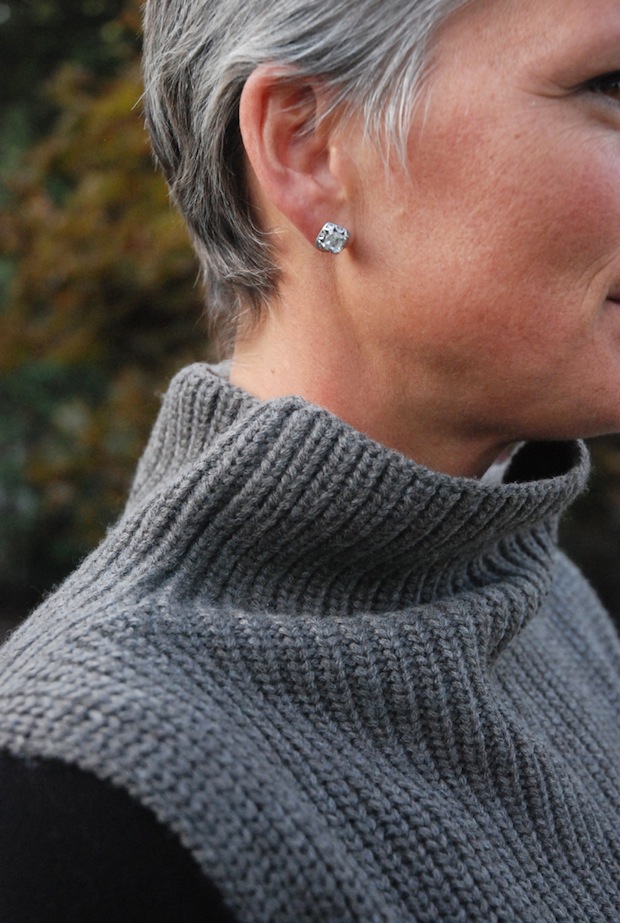 Outfit: | Sweater | Denim  | Long Sleeve, old,  similar here and here | Booties, available locally at Bella and Wren | Handbag |