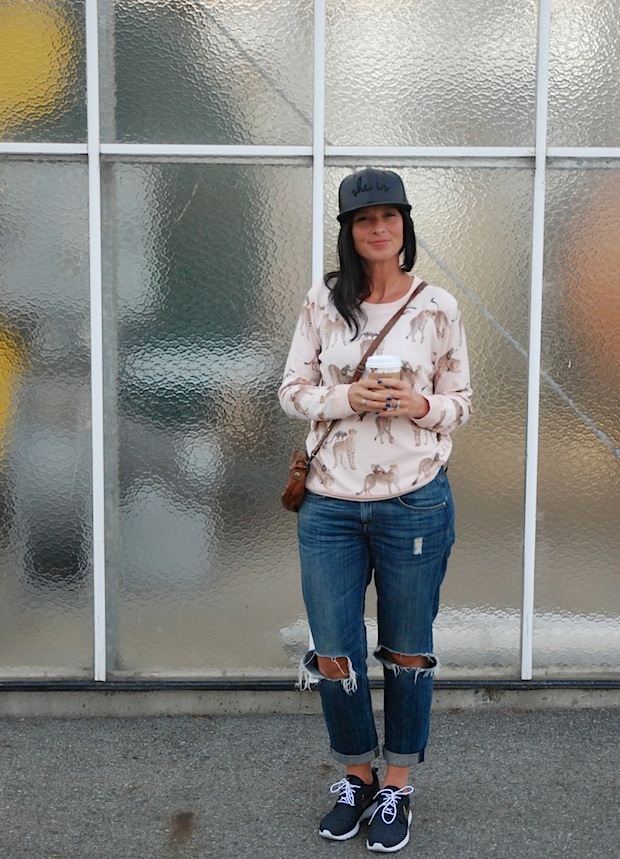 I have to start of by saying that i have been shocked at how many people have noticed my new hair… it's coming in pretty decently. And though i'm struggling with serious cowlicks (both at the front of my hairline, no less!), it's been a welcome feeling to have enough hair to run my fingers through. I know that we can tend to hide behind our manes, and resembling a cue ball has been a real lesson in just being who i am. Nothing to hide behind or nervously play with or lament over on a humid day. The majority of time, it's a really good thing. And then there are some times that i just really miss having hair. Like when it comes to wearing hats…i'm used to having hair fall beneath the brim, to keep the look feminine.  Maybe it will just take some time to get used to.
I'm not sure if it was this feeling or just wanting to play around a bit, but nonetheless i grabbed one of my favourite hats…and put it overtop of my wig. Result? Well, when i walked into the kitchen, Lexi did a triple take. The look said "Cool….but my brain isn't processing that it's you!" ha! Feel like you want to go incognito? Try it!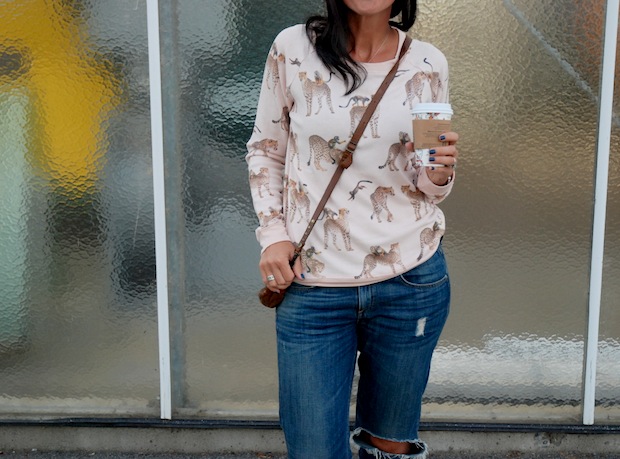 Casual days call for jeans, sneakers, a hat and something cozy on top (a hot drink helps too!). This kitschy sweater is a great fit. Super cozy…like ridiculously so…and just a fun conversation piece. Sometimes, it's ok to bring some whimsy into your wardrobe. A monkey riding on a cheetah's back??? Rather have it on a cheetah's than mine…printed sweatshirts are a fun way to take life a little less seriously.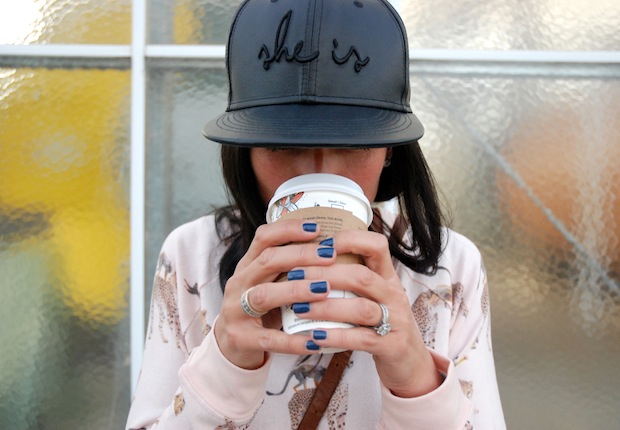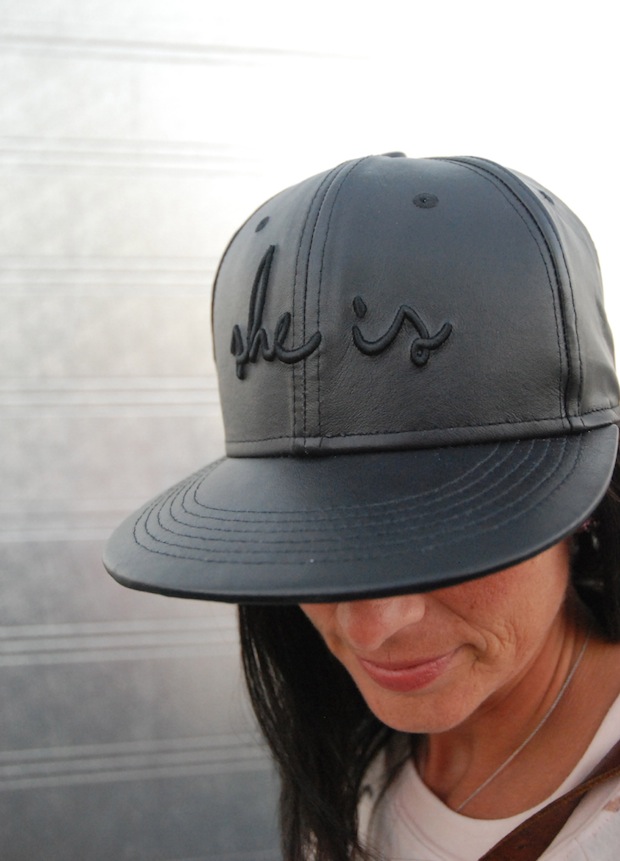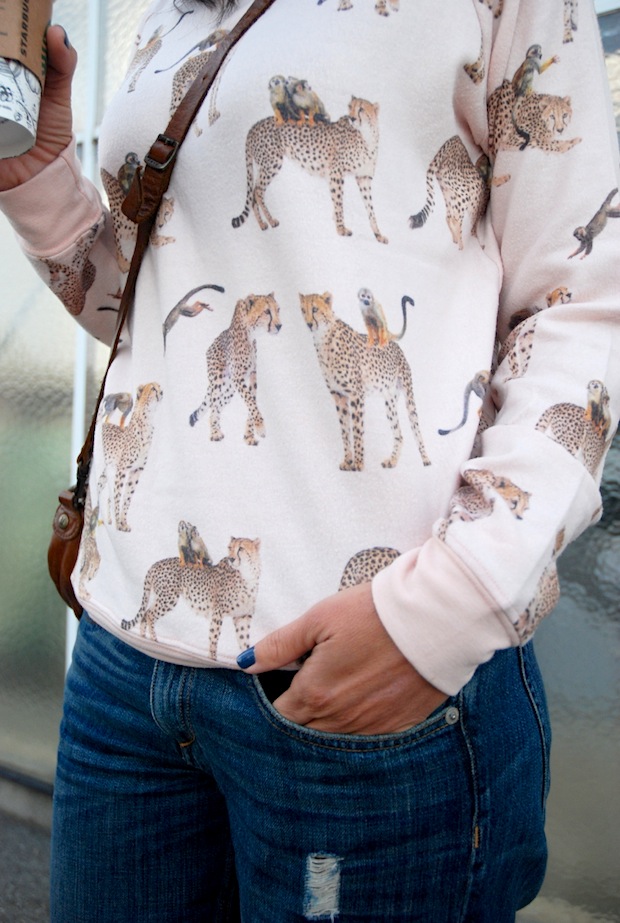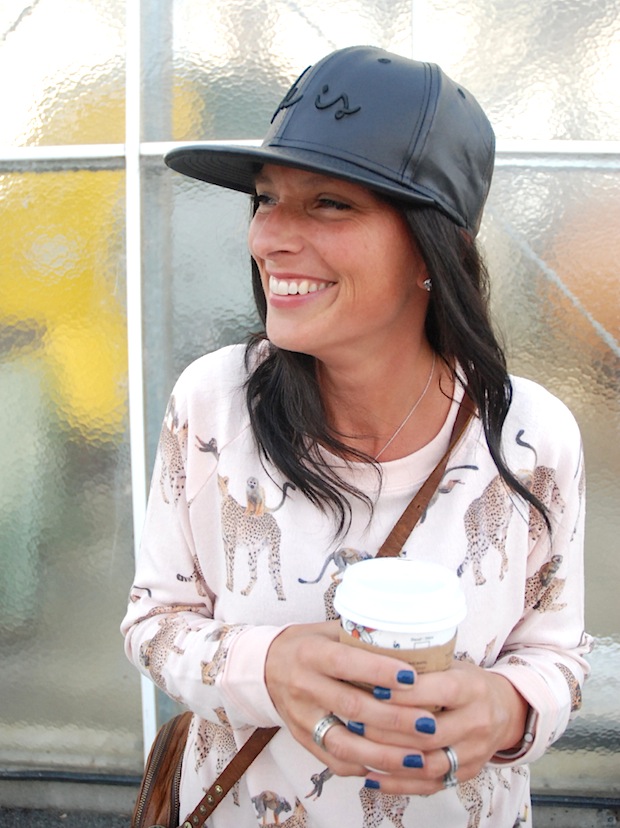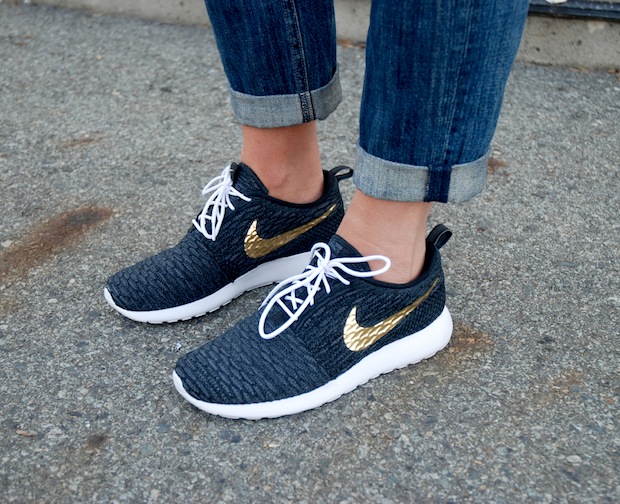 Comfy sneaks can't be beat…. and neither can a gold swoosh…i like an amped up version of the runner!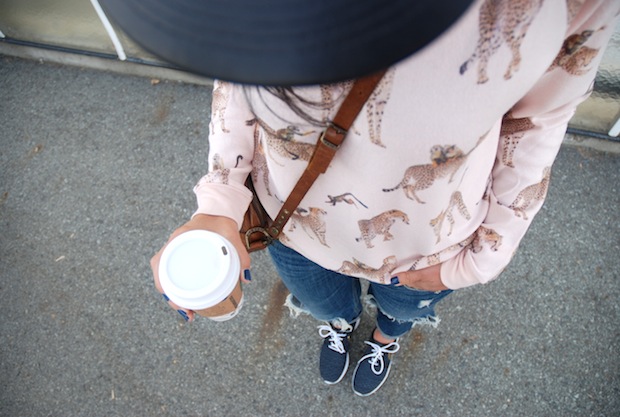 Outfit: | Denim, similar on sale here | Sweatshirt..similar design here or here| Hat | Sneakers | Purse, old, similar here and here|