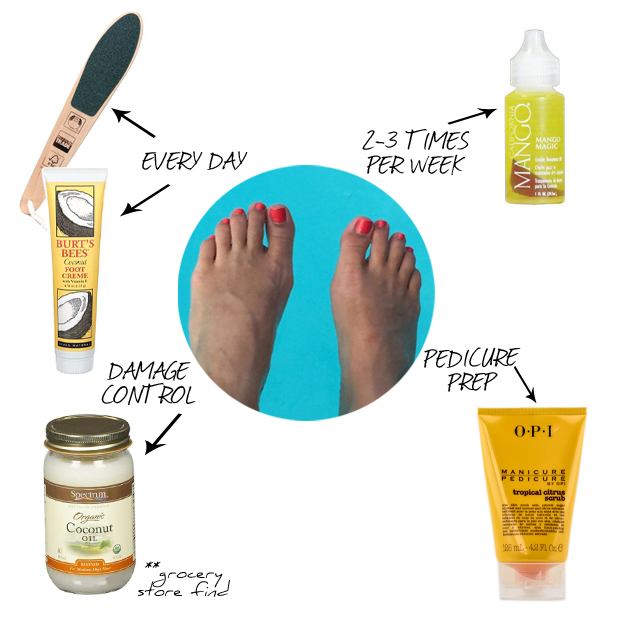 Summer feet. Love/hate situation for me. I love LOVE being able to throw on flip flops and be out the door, but i'm often embarassed at summer's wear and tear on my pedicure. Dry is an understatement.
I spent some time with a friend whom i consider the foot expert. Doesn't matter if she's spent weeks on the beach or months wearing heavy socks and boots, Andrea's feet are on point.  Is foot envy such a thing? Her mantra: Foot care should not be an option. Ok, i'm on board with her.
Andrea has bought a boatload of products in her quest to find what works the best and she would be the first to tell you that price has no relevance when it comes to results. You can save your money for collecting your favorite nail polish laquers!
She put me on a program and i'm putting my best foot forward with it. The results have been pretty awesome. Here are her tips (and her pretty feet!):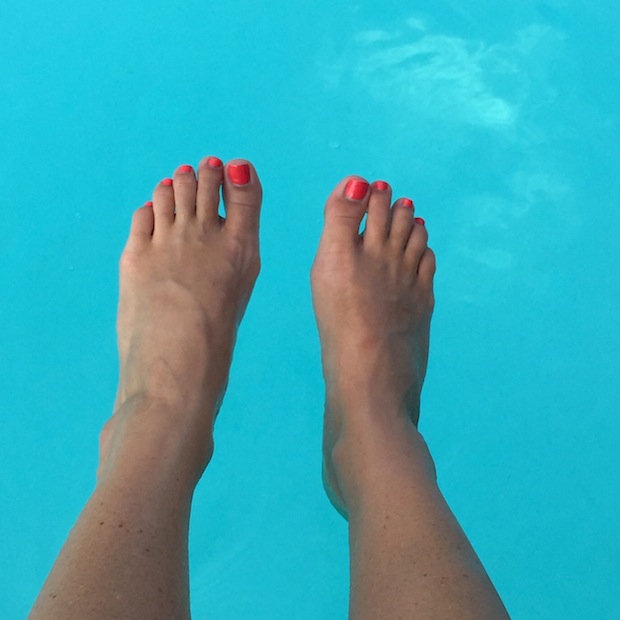 Every Day– use a foot file to quickly slough off dead skin BEFORE you shower, while your feet are still dry (in winter, do this every 2-3 days rather than daily).
– before bed, apply Burt's Bees Coconut Foot Cream. The three main components are coconut, lanolin and glycerin, all of which act as moisture "reservoirs". In other words, they keep the moisture IN once applied to your skin. *it's slippery so do it before you turn the lights out.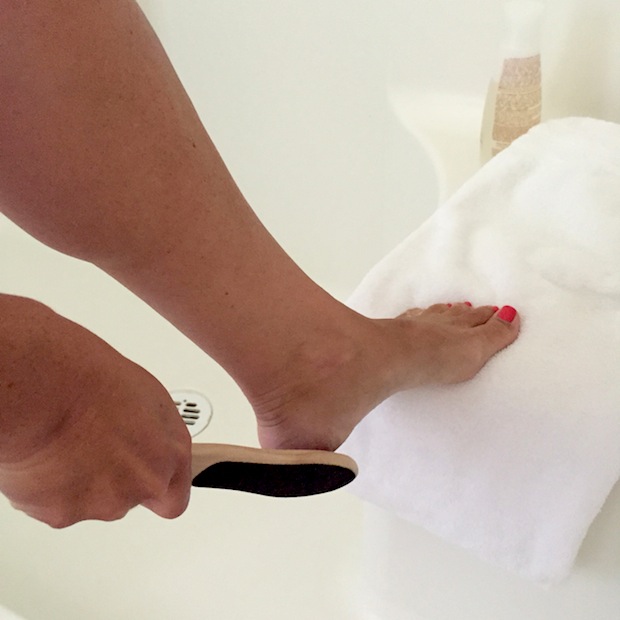 Every 2-3 days, apply cuticle oil to your toenails. Andrea's pick is California Mango…a delicious smelling oil. The purpose of cuticle oil? To keep your entire nail soft and hydrated. The goal is pretty looking feet, friends!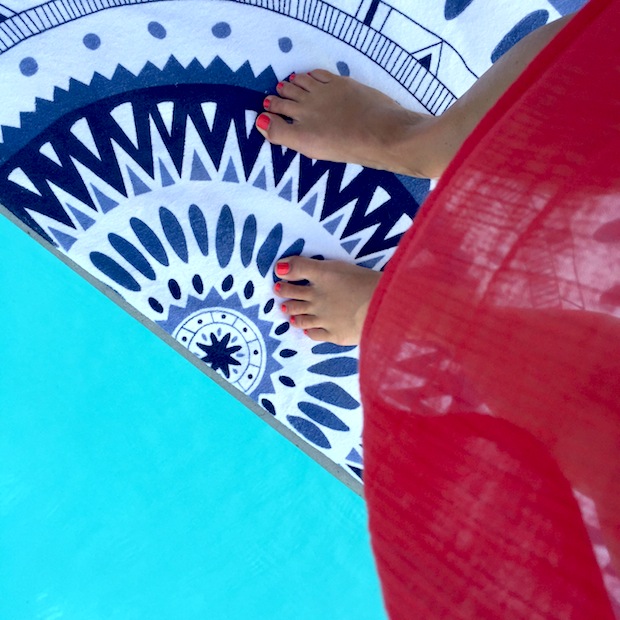 Before Giving Yourself a Pedicure–  Use a good foot scrub…Andrea's fave is based on it's texture and the results: the exfoliating grains work to fight dryness, while the citrus component is super fresh. A bit of a splurge item but it'll last you a good while.
Damage Control (as needed) – Coconut oil. When you are working to heal cracks and dry feet that are working their way to "out of control" territory, it's pure coconut oil. Any variety from your local grocery store will do. Apply a generous amount to your feet and slip on them socks for night. It's worth managing sleep with warm tootsies…rub any extra oil onto your legs…it's honestly the best moisturizer EVER. i was shocked at how quickly my feet healed. I am a believer.
It's been a week and i'm pretty proud of the pedi. I'm sticking with it. As Lexi says, "Our feet do alot for us, let's do something for them!" Point taken…
Lotion |  Cuticle Oil | Coconut Oil | Scrub | Foot File |