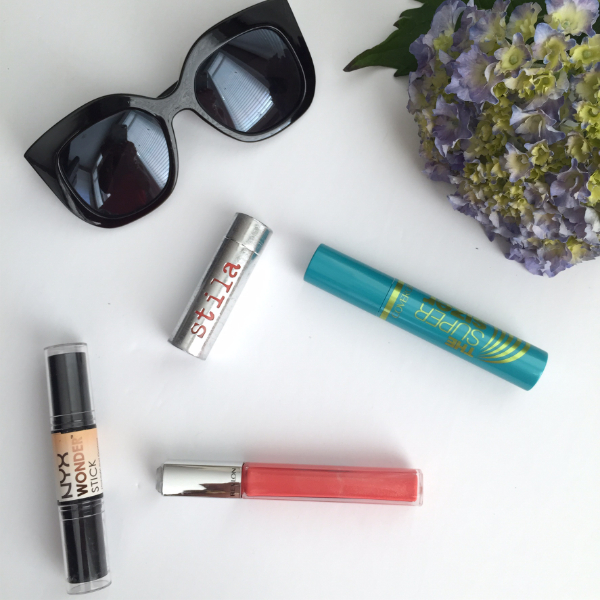 I've noticed lately that I've been gravitating toward a select few products in my cosmetics bag.  As soon as I get a bit of color on my face I feel like I need less makeup…or summer just makes me a wee bit lazy!  At the London Drugs Beauty event Lo and I attended a few weeks ago, the makeup artist from Revlon encouraged me to go with a fresher, cleaner face….just eyeliner, mascara and some gloss.  I'm a makeup junkie, so that was a pretty tall order, but I decided to embrace it and try it.  Ok, I may use one or two more products, but I've cut back dramatically.  And hey, summer is more casual and relaxed, right?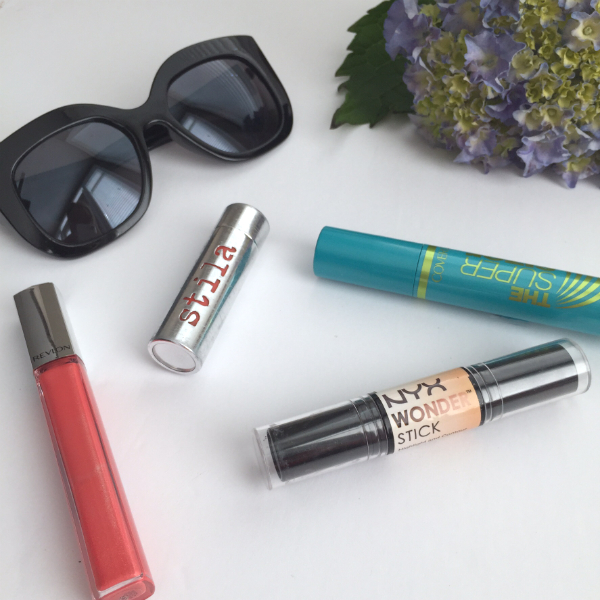 A little highlighter under your brow and in the corner of your eyes really can wake them up.  A volumizing mascara that isn't clumpy is key….and I like a brush that's fine enough to reach those hard to reach lashes.
For daytime, I like to use a gloss.  It's a bit softer.  For going out, I prefer a lipstick as the color is more saturated and tends to stay put.  These lip shades are almost identical.  Rock a coral lip with a great pair of sunnies..these won't break the bank… and you really are good to go!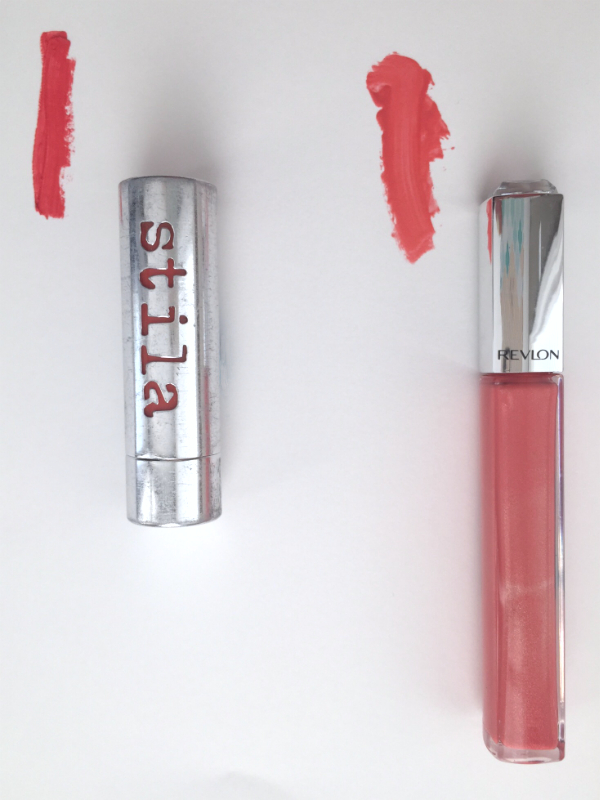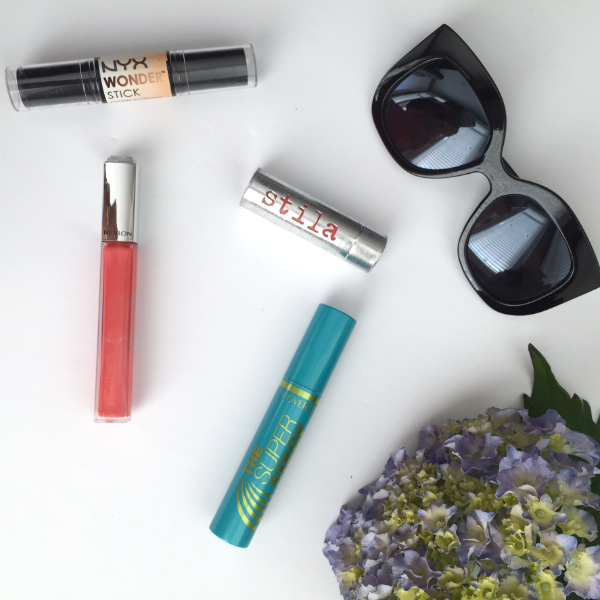 Why not give a cleaner, simpler face a try?  I can say, it's quite freeing!
Highlighter – NYX Wonder Stick "Universal" here and here
Gloss – Revlon Ultra HD Lip Lacquer "Sunstone" here and here
Lipstick – Stila Color Balm Lipstick "Valentina" here and here
Mascara – Cover Girl The Super Sizer "Very Black" here and here 
Sunglasses – Quay Australia "Monroe" here, here and here