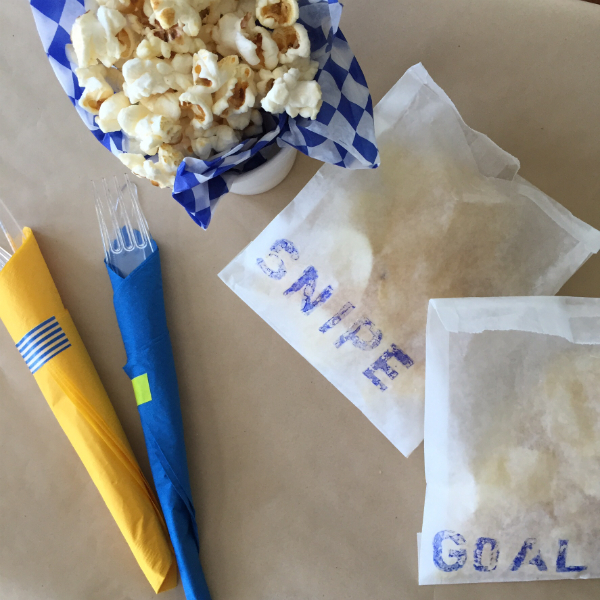 Laurel and I along with a few other ladies offered to help put on the Hockey Academy Banquet at our sons' school.  Last year I loved that the academy took an evening to recognize not only accomplishments, but also effort, leadership, academics and improvements in skills of the hockey players from Grade 1-12.  I love to be involved in what my kids are doing, but being on the ice is just not in my skill set!  But…I can do a party!
Now, we had to work within a school budget, so Lo and I had to be creative.  Sometimes it's just a little extra time or thought that can make a party just a bit more special.
We stamped parchment bags with the words "GOAL", "SNIPE", and "SCORE" and filled them with potato chips.  I love the idea of individual bags.  Less germ-y and also built-in portion control.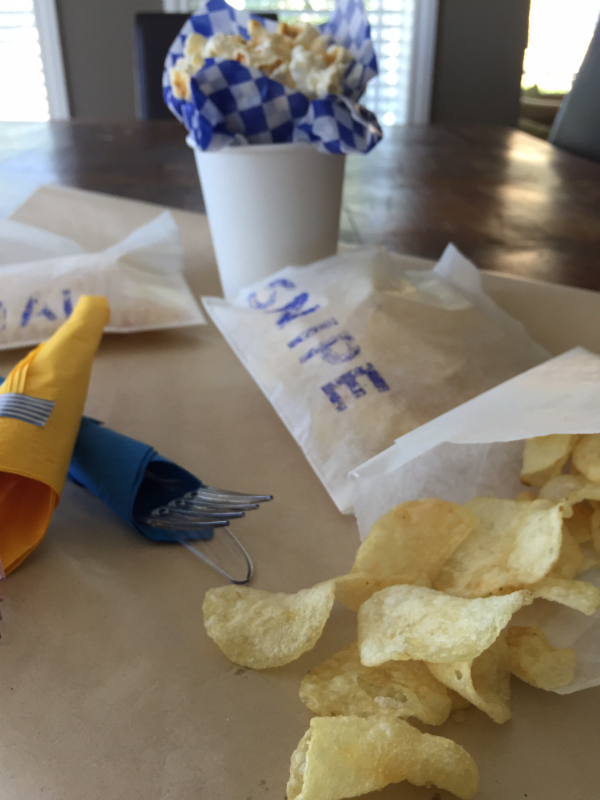 We decided to go with disposable dishes and cutlery.  I know…not the classiest, but no one wanted to get stuck washing dishes for 200 people.  So we used heavy duty clear cutlery, wrapped it in dollar store serviettes, and secured it with a piece of washi tape.  You only need about an inch of washi tape per napkin, so it goes a long way.
We had the use of white table clothes and we added a piece of craft paper and left crayons at each table for doodling.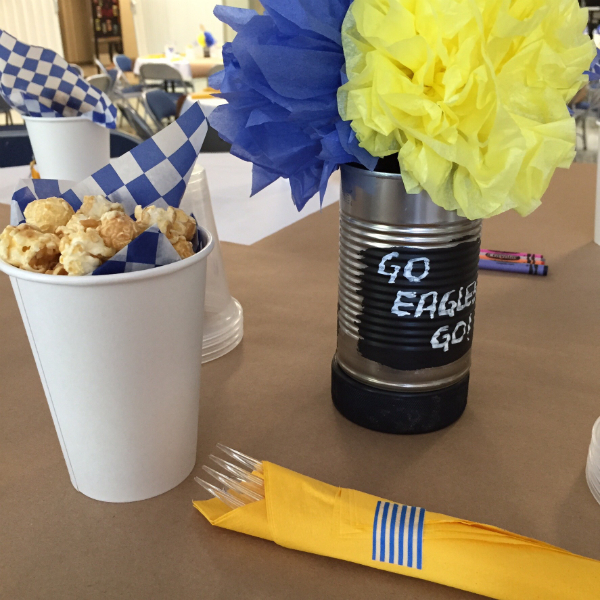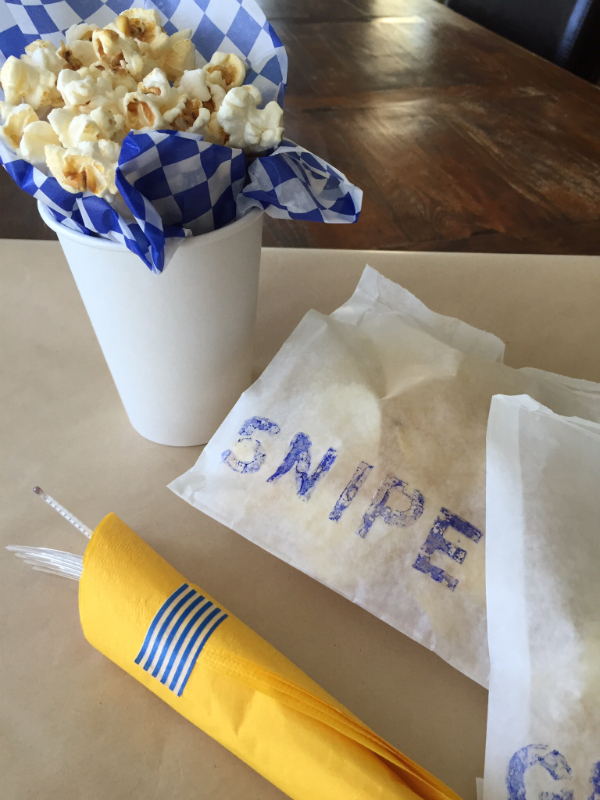 Kettle corn was served in disposable cups with checkered parchment liners.  Again, so much better than everyone digging into a communal bowl and it added a nice touch to each place setting.
None of these things costed a lot…sure it took a bit of time and effort.  Ok, I had a bit of help!  Dylan's been stamping and rolling cutlery for me!  I think I may have sufficiently turned her off party planning!  But it really is these small, thought out touches that make an event stand out.