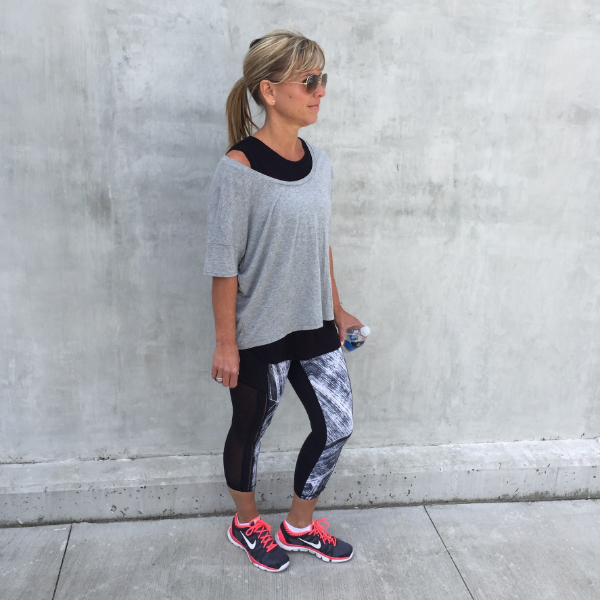 I am known to hunt out bargains when it comes to clothes and lately I've been finding a lot of gems at Joe Fresh.  Their styles are current and they bring out fresh collections each season…and the price point is, well, on point!  They are now starting to use some lux fabrics such as linen and silk.  I have to admit it's a bit odd shopping for clothes and groceries at the same store, but browsing through Joe Fresh makes grocery shopping a little more tolerable.  I usually come out with a little treat for myself!
Here are my top 5 Joe Fresh finds…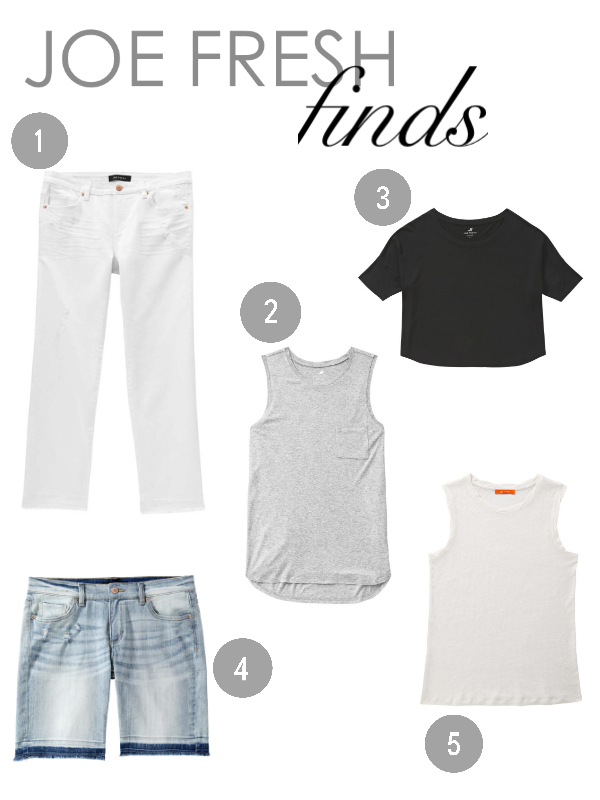 1.  Released hem boyfriend jean $39  White denim is a hot trend for summer.  Love that these have a bit of stretch as white denim can be rather stiff.  I like to roll mine up and wear with a bit of a heel.  Also available in blue denim in a medium wash.
2.  Pocket active tank $16  Love the length of this tank.  It's mullet style…longer in the back.  It nicely covers the derriere when you are wearing tights.  The fabric is light so you won't overheat when you are working out.  Comes in four colours.  I already have two and I'm probably go back for the other two.  Similar styles at by other brands run around $50.
3.  Slouchy active tee $19  This looks great layered over the pocket active tank.  It's an easy fit with dropped shoulders and rounded hem. Looks great with jean shorts as well.
4.  Distressed jean short $29 The fringed hem and relaxed fit give these shorts a vintage feel.  Dress them down with a tee, even the pocket active tank, or dress up heels and a white button down.
5.  Linen tank $14  This is a serious score…much less expensive than similar styles by other brands.  Linen dresses up a closet staple.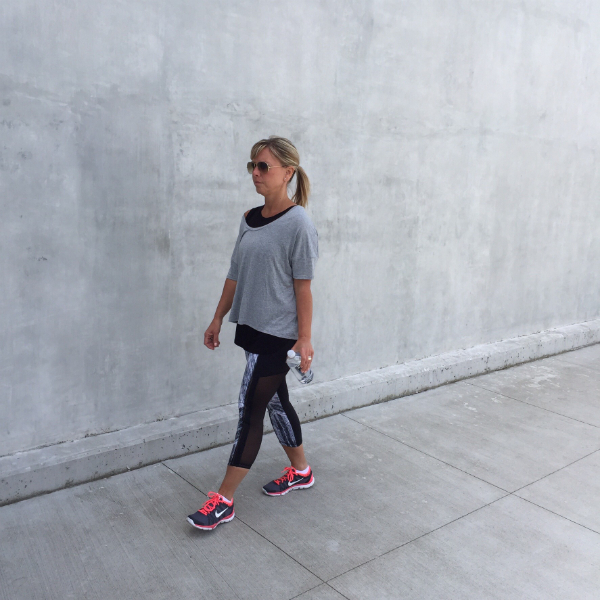 I am wearing the Pocket active tank under a top similar to the Slouchy active tee with these leggings and these shades.