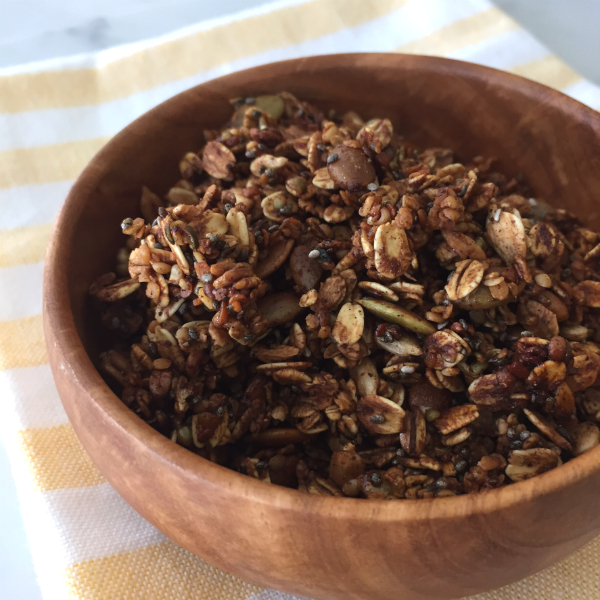 Happy Victoria Day to our Canadian peeps!  I hope that you have been enjoying the long weekend.  We stayed at home for dance and hockey and enjoyed some of the nice weather barbecuing with friends and enjoying stories and s'mores around the fire.  I also had a bit of time to do some recipe testing.  Here's a healthy and super easy recipe to start your week off with!
I LOVE granola!  And right now I'm pretty obsessed with berry bowls…they are such a great treat for breakfast and I find myself making them almost daily.  I love the combo of the cold, smoothie base with crunchy granola on top.  You have to be super careful with store-bought granolas as they can be loaded with sugar and fat.  One of my fave homemade granolas is this nut-based one…it's be a go-to for years for me.  Recently, I had an acai bowl at Glory Juice and they topped it off with a seed granola.  So I thought I'd try to come up with one I could make myself at home. So, here it is!  It's super delish and super fast to make!  It's loaded with superfoods…hemp hearts, chia, pumpkin seeds….and protein too.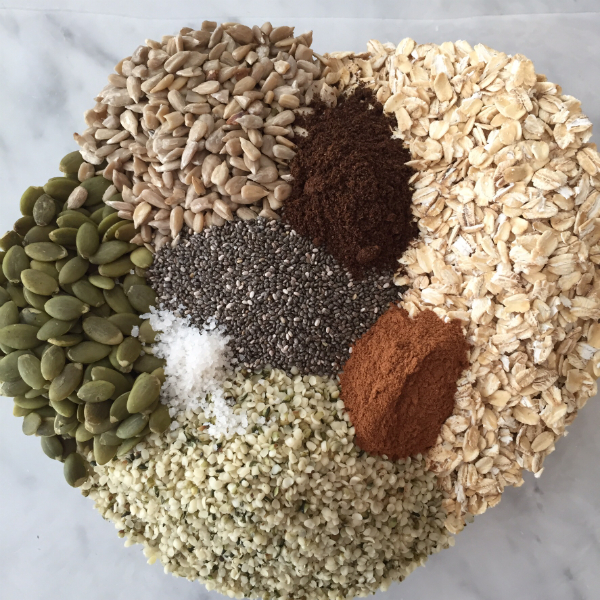 This granola is an amazing option for those with nut allergies as it's nut-free. And the sweeteners are all natural.

Seed and Oat Granola
Ingredients
2 cups organic rolled oats
1 cup hemp hearts
⅓ cup pumpkin seeds
⅓ cup sunflower seeds
2 Tablespoons chia seeds
1 teaspoon cinnamon
1 teaspoon vanilla powder
¼ teaspoon sea salt
⅓ cup raw organic agave
⅓ cup pure maple syrup
Instructions
Preheat oven to 300 degrees F.
Combine all dry ingredients in a large mixing bowl.
Stir in agave and maple syrup until well combined.
Spread onto parchment lined baking sheet.
Bake for 20-25 minutes, stirring two or three times.
Turn oven off and let dry out another 5-10 min.
Cool completely and then store in an air tight container.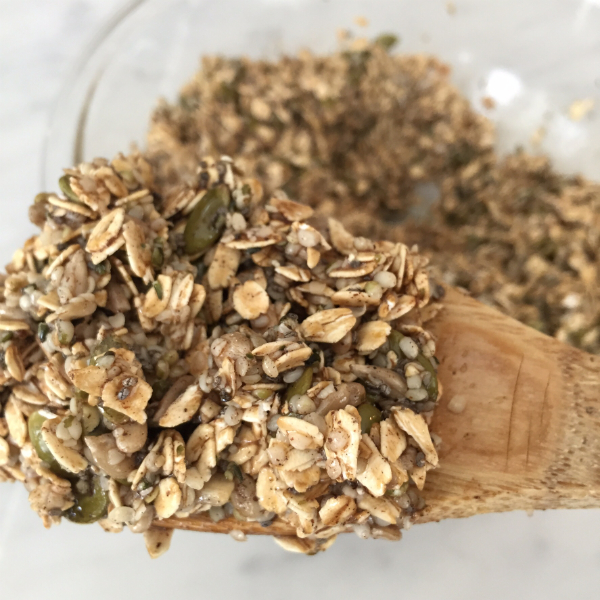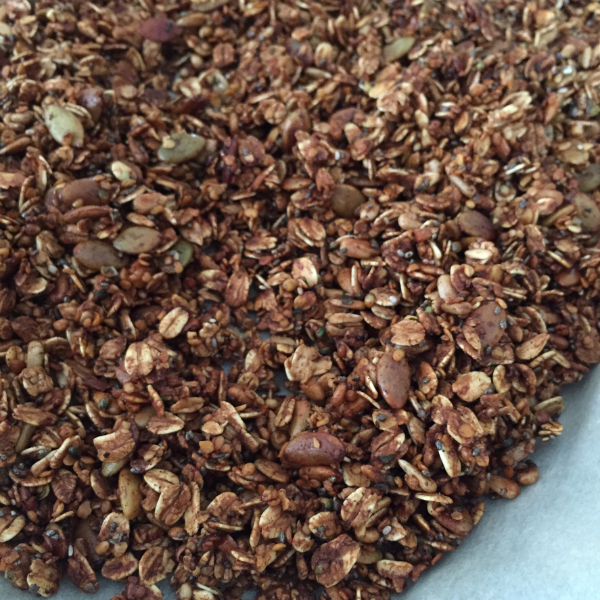 Make sure you use the sea salt…it seems odd, but it really brings the flavors out.  I did use vanilla powder. If you have a hard time finding it, just omit it.  Next time I might try adding flax seeds too.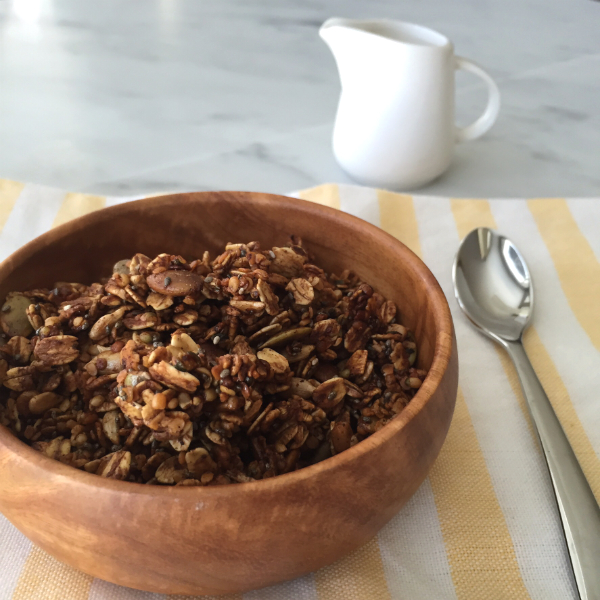 Along with acai bowls, this seed granola is great on it's own with your choice of milk.  Top your yogurt parfait with it…or eat it by the handful!