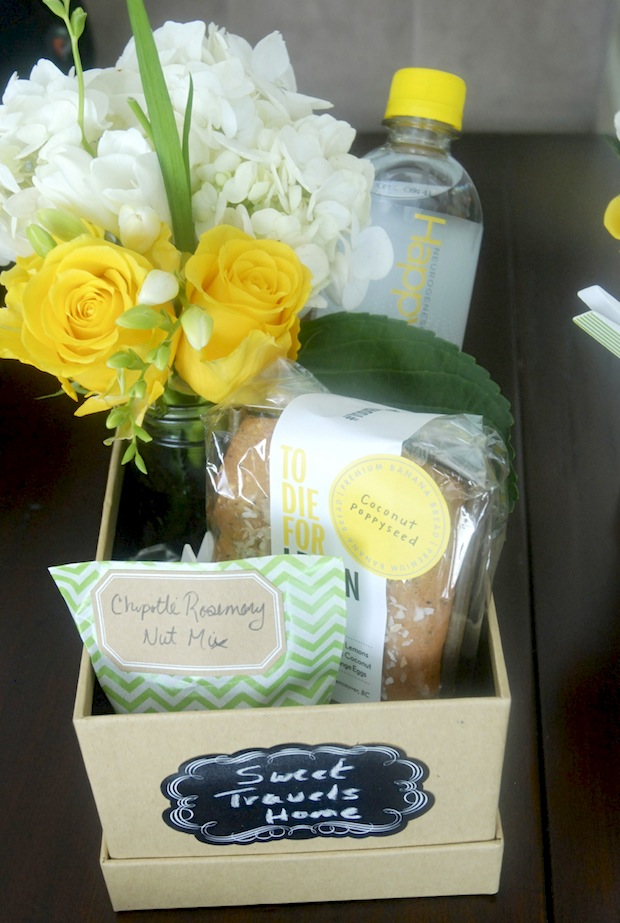 It's no secret that Pam and i love to make party favours. Remember how exciting it was to be given a goody bag as a kid?? Why does it have to stop when you grow up?? We don't think it should…and it's one of our favourite party planning musts. It also serves double duty by adding a decor element…with pops of colour and visual interest. When one of my besties celebrated her 40th bday it was an excuse to come up with a little box of treats for the guests. Her hubby planned a fabulous weekend getaway and my thinking was to give the guests something to both enjoy at our destination as well as on the drive back home. Flowers to make your room feel like home…and some Happy Water and munchies that were road trip worthy.
Placed in front of each of the women's table settings, these treat boxes gave the birthday dinner table a lush look and hopefully allowed the ladies to feel spoiled as well.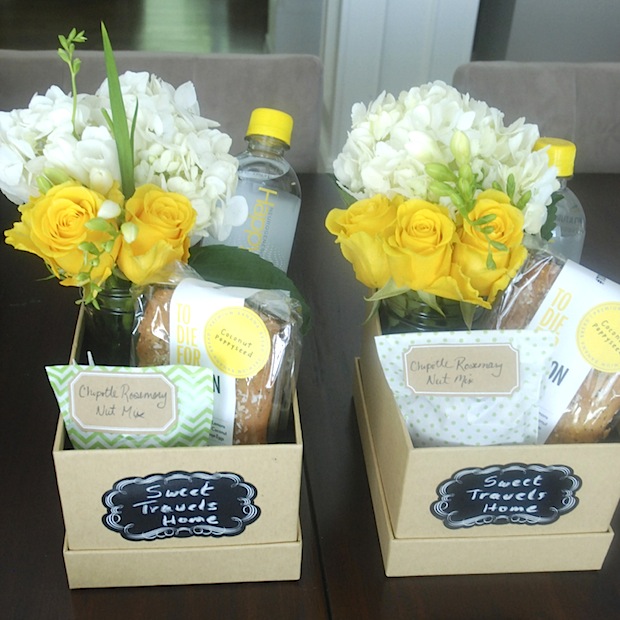 Colorful flowers add a fragrant touch. I purchased the roses and hydrangeas because my own hydrangeas weren't blooming yet, but if you have flowers in your yard (or know someone who does!), snip away…   These memory boxes were found on sale (yay!) for just over $2 at Michaels… and i loved that they could be re-used so easily!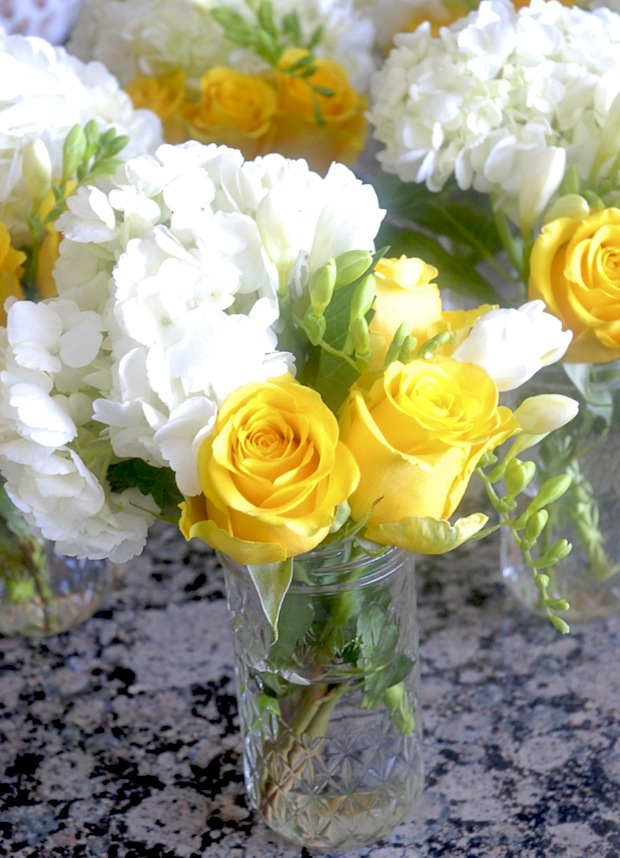 A road trip deserves some snacks don't you think? I added one of my most favourite baked treats…this handmade lemon loaf is indeed To Die For… and was even more perfect as it was already packaged in just in the right colours!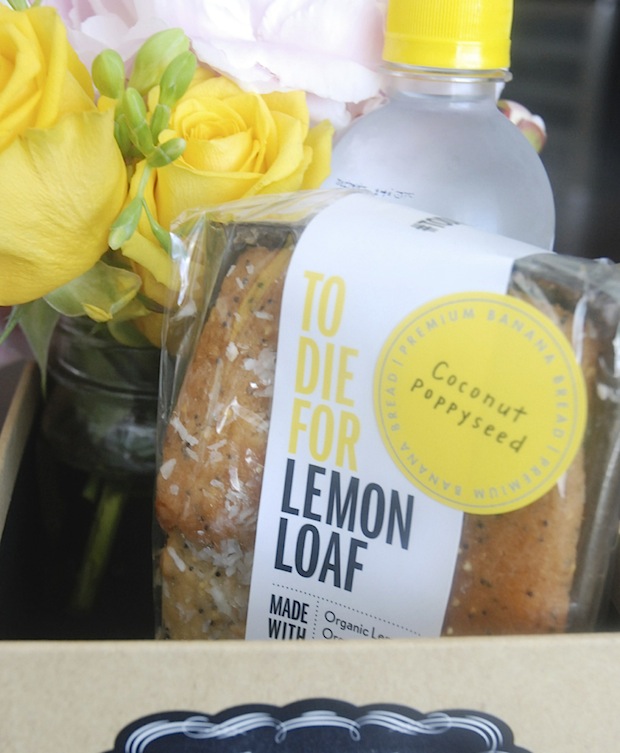 Other add-ins? I made a simple snack mix…Chipotle Rosemary Nuts…and packaged them in cute little bags.  Hiding in the box is also another favourite: Purdy's Himalayan Salted Caramels.
Adding little details doesn't have to cost you a fortune..the more "crafty" you are, the less you need to purchase. It is such a fun way of spoiling not only the guest of honour, but all who are in attendance. And really, there are no limits to the different ideas you can come up with. We love adult "goody" bags!