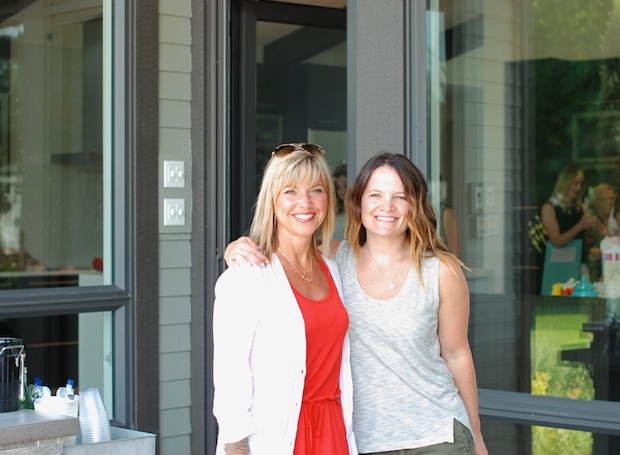 My dear sissy celebrated a birthday yesterday! Yep, i do believe Pam had one of the most beautiful days of the year to mark her special day. Of course a birthday deserves a party, right?
After looking for a venue that would accommodate the party and hitting one dead end after another, our awesome friend, Andrea, offered to host. Not only is she the hostess with the mostest, but her outdoor living area is pretty much the perfect place to entertain. I'd say that it ended up far and above better than sitting in a restaurant. Hey, it IS more work when you host (thank you Andy!), but it allowed us to stretch the afternoon on and continue celebrating Pam without being rushed. We tried to keep things simple and i'm glad we did. On a hot sunny day a couple of elements are all it takes: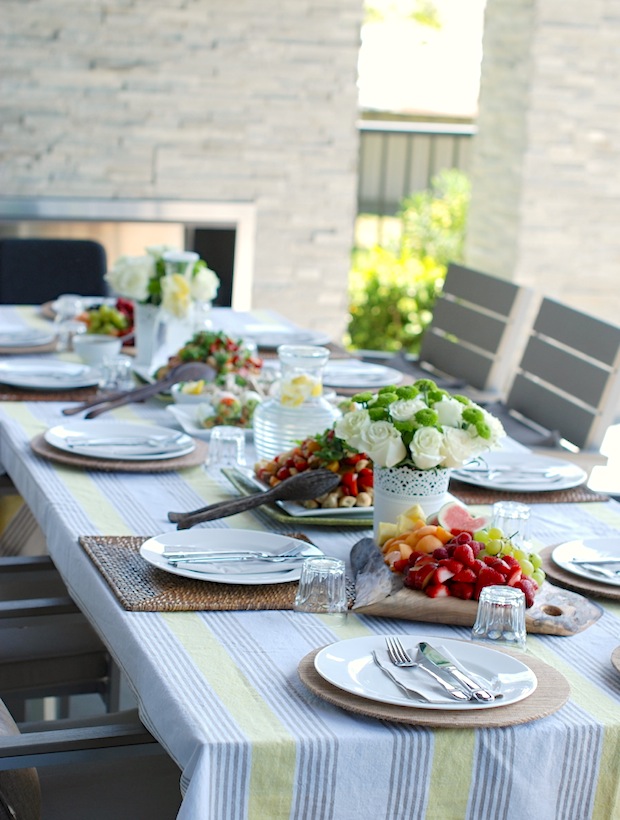 The table was set up under the covered area of the deck. Shade is pretty key when you're dealing with fresh food and want to keep the guests comfortable.
There's no need to go out and buy new decor…i've been super guilty of doing this in the past. In the interest of both time and money, use what you have. In this case, we let the food do the talking!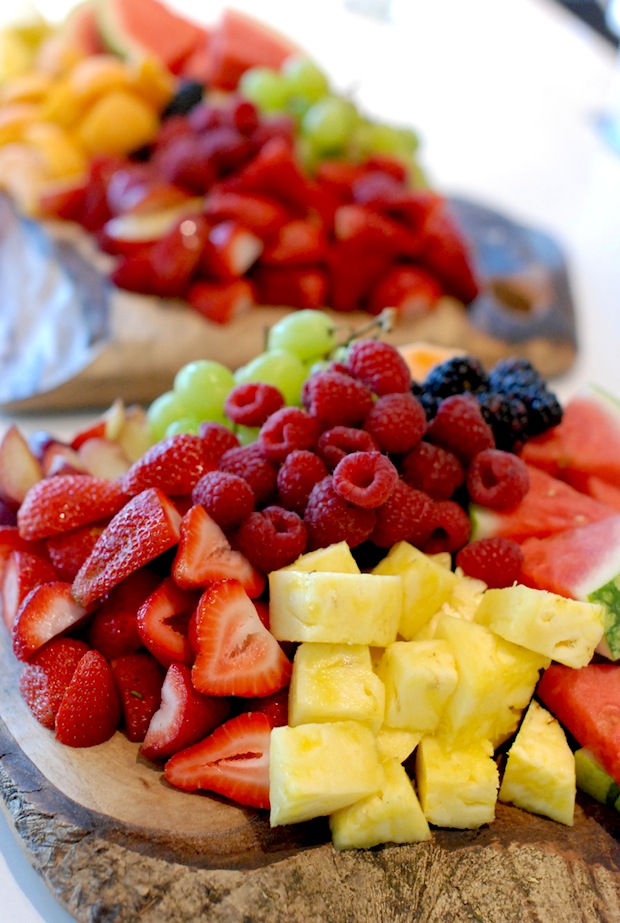 Fresh fruit…ahhh.. i love this time of the year…when you can start buying plums and apricots and berries. Piled atop wooden boards, fresh cut fruit also adds a ton of colour to your table.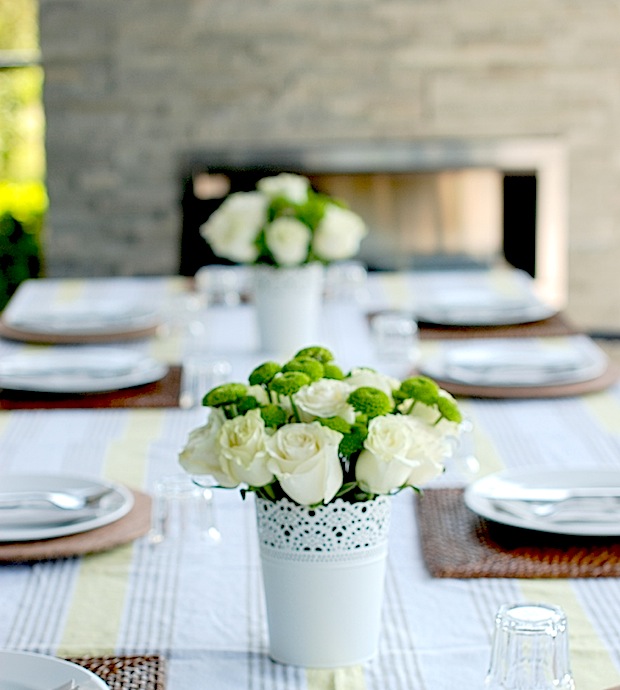 Fresh cut roses and lime green button mums arranged in pails were a lovely touch.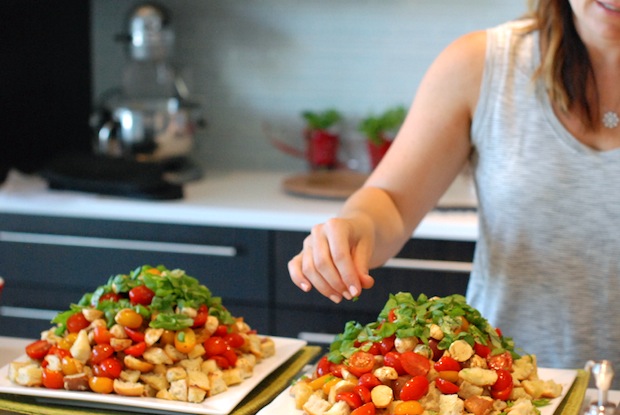 The menu was kept simple and light. Hot weather and rich food don't pair well! Andrea made a panzanella salad, which is one of our faves for her to make. Homemade croutons, heirloom tomatoes, bocconcini cheese and fresh basil are the delicious components. And again, the colour popped on the table!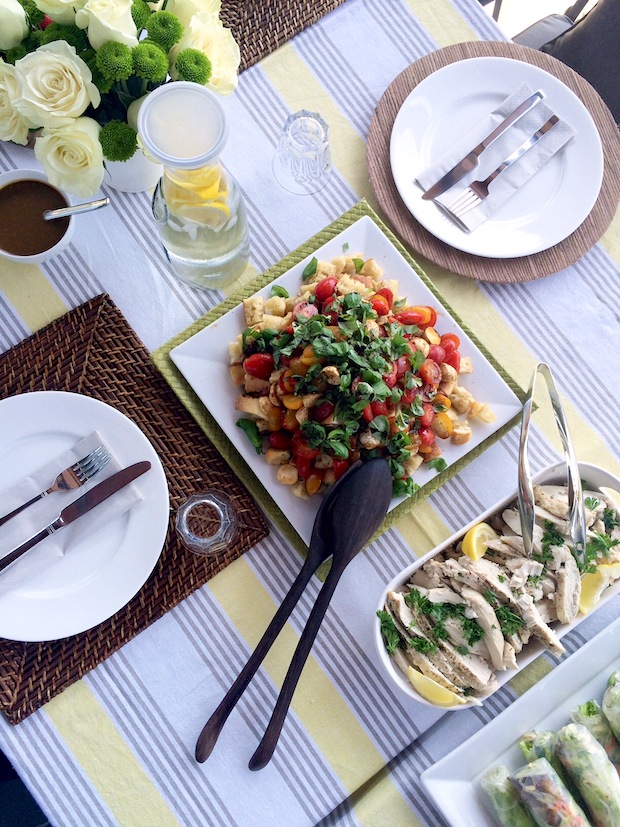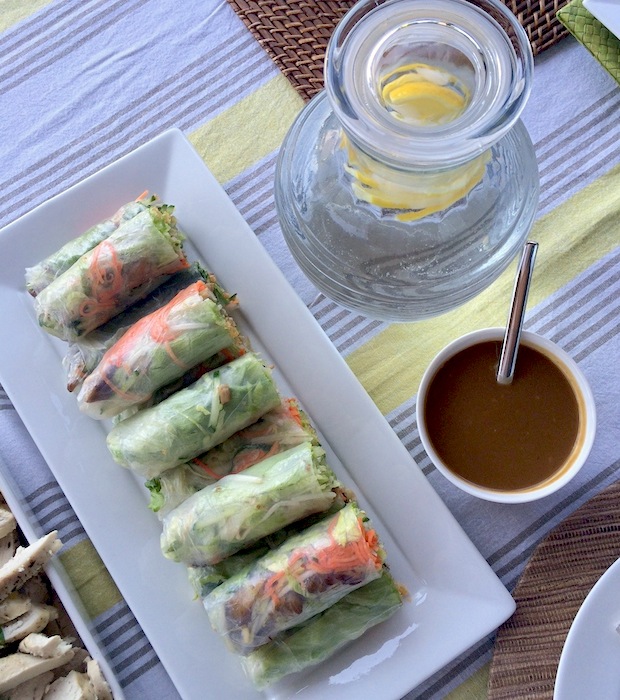 Fresh chicken to add to your salad, as well as chicken salad rolls from our favourite Vietnamese restie rounded out the menu. They make the BEST rolls, so we knew it was useless (and a waste of our time!) to try to re-create them. No stress, right?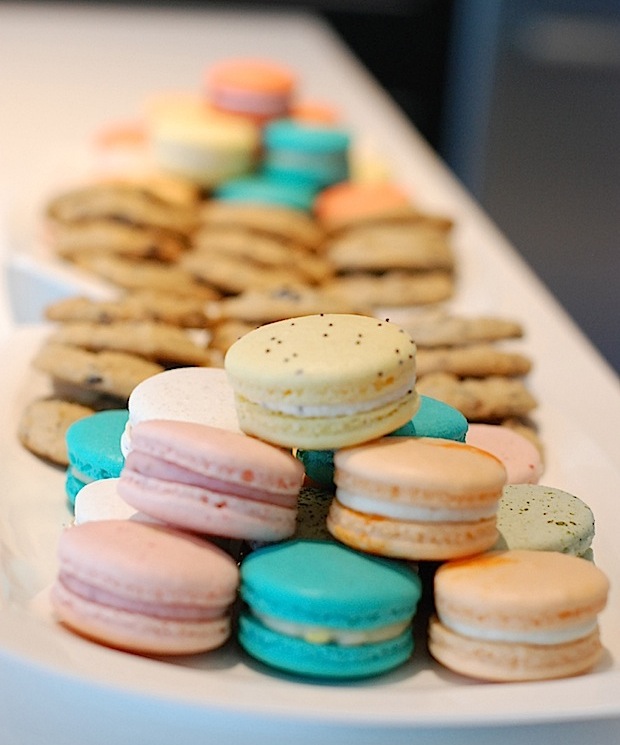 We decided to forgo a huge dessert. You know the kind that women just pick at?? Instead, we picked up some of Pam's favourite macarons ( La Belle Macaron). Andrea's yummy peanut butter chocolate chip cookies were also melt in your mouth and perfect in a more mini-sized version.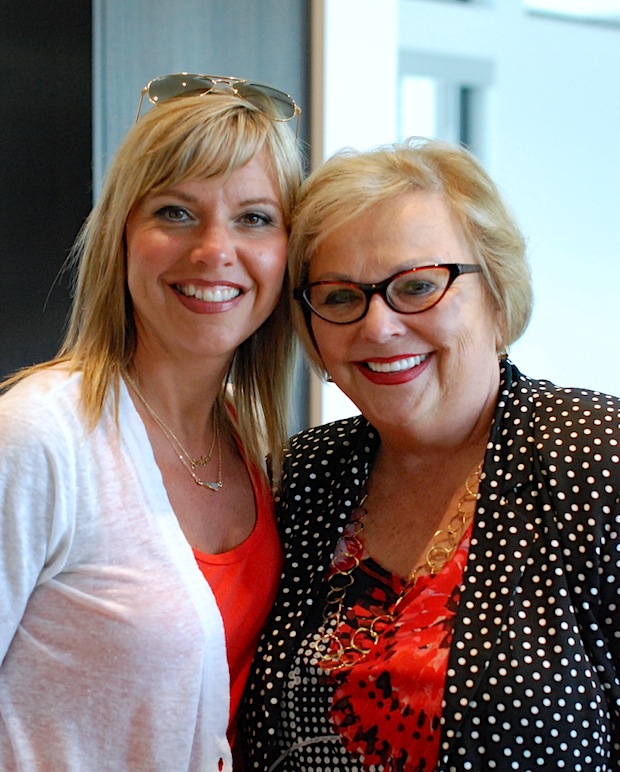 Every Sugar Plum Sister needs a Sugar Plum Mom…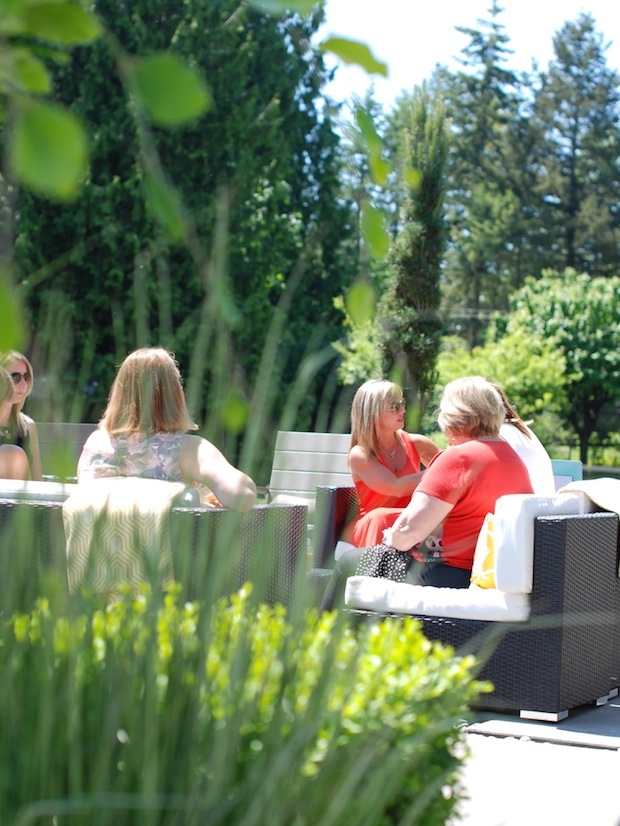 One of the things i love most about outdoor entertaining is the natural greenery that serves as the most beautiful decor. It inspired me to come home and walk my backyard, dreaming up new landscaping ideas i hope to get Scott on board with…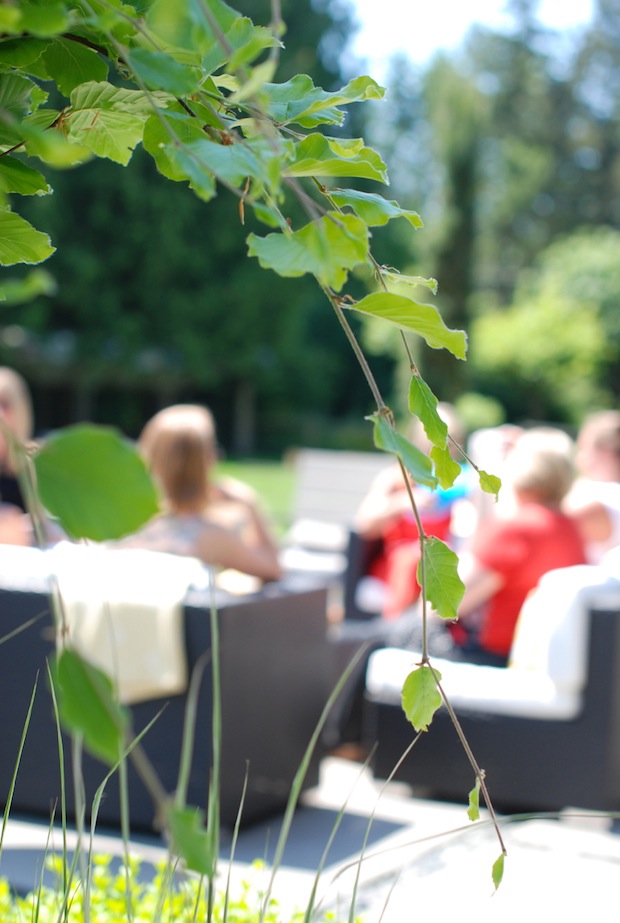 I hope this inspires you to get your Outdoor Entertaining on! There's something incredibly enjoyable about moving the party outside.. xo