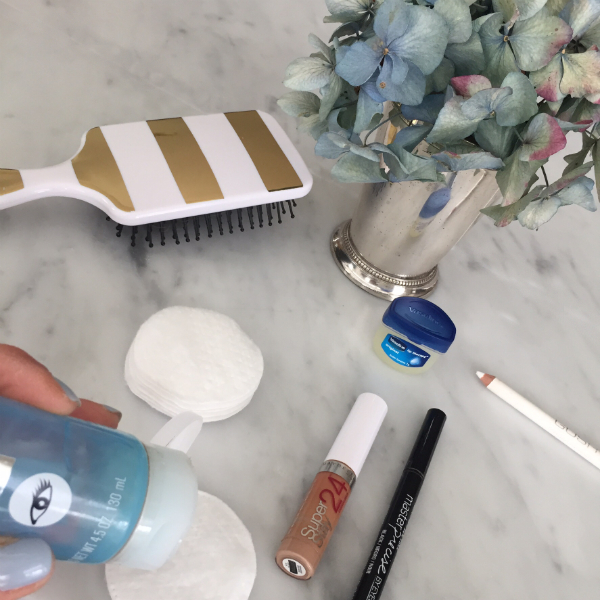 I am a sucker for cosmetics…I love them and find myself buying them too often.  I couldn't be more excited that Sephora just opened up in Abbotsford…that's seriously dangerous for me!  But there are a few cosmetics that I always purchase at the drug store, and five in particular that I use EVERY day!  Sometimes paying more doesn't mean you are getting a better product.  I just like to use what works best!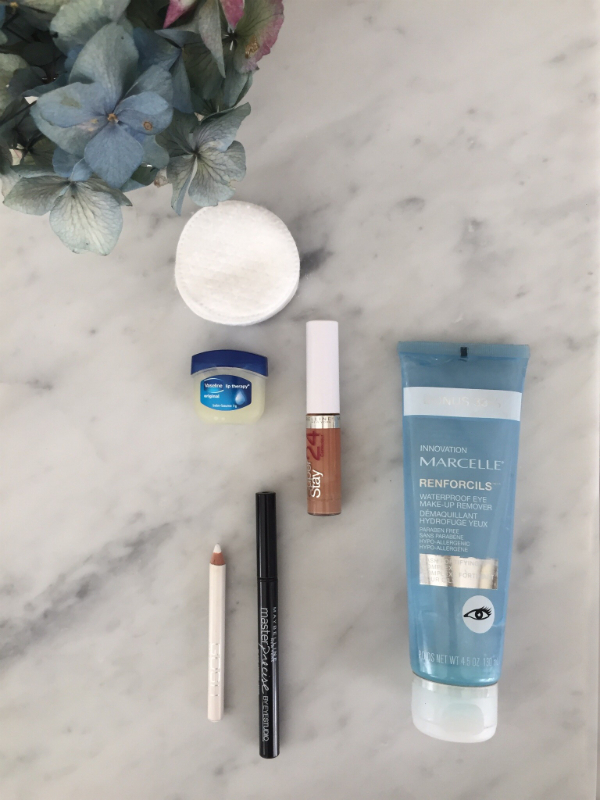 In fact, I wouldn't want to go without any of these five products.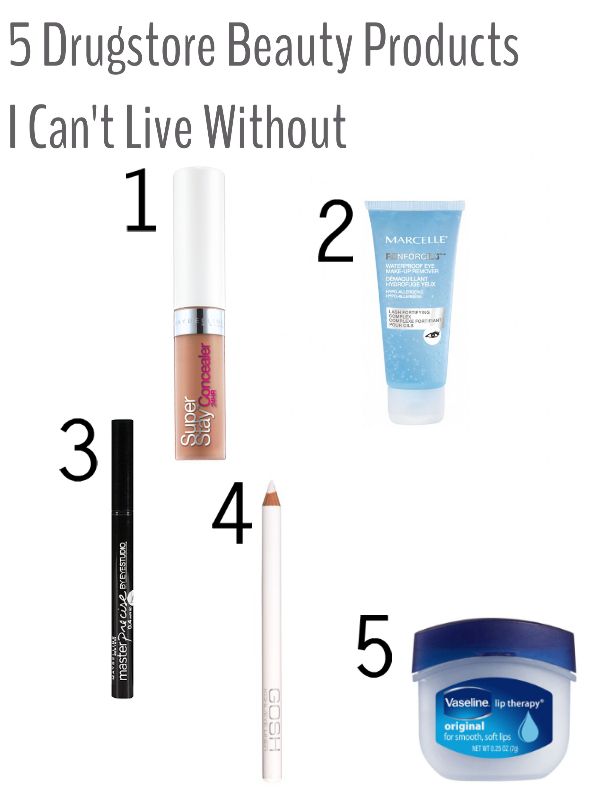 1.  Maybelline SuperStay 24 HR Concealer – it lives up to it's name.  Dot it on blemishes and you are good to go.  It's oil free and fragrance free.  I use Medium Beige.  And it's excellent value at $10.49.
2.  Marcelle Renforcils Waterproof Eye Make-Up Remover – I love this oil free formula that fortifies your lashes as it removes even waterproof makeup.  I wet my eyes a bit to "loosen" up the mascara, and then add a dab of the remover to a cotton pad and voila!  No harsh scrubbing necessary! $15.99
3.  Maybelline EyeStudio Master Precise Ink Pen Eyeliner in Black – in my efforts to create the purrrfect cat eye, I've bought a lot of eyeliner pens.  This one is my fave…and I've tried a lot, including some very expensive ones.  This one for $11.99 works the best for me.
4.  GOSH Kohl Eye Liner in White -$12 Line the inner corners of your eyes and your water line with this and it will literally open up and wake up your eyes!  Available at Shoppers Drug Mart.
5.  Vaseline Lip Therapy – I can't go to bed before I've swiped some of this on my lips.  If I'm diligent, I can get through the winter or a beach vacation without chapped lips.  I've tried much more expensive balms, but this is seriously the bomb!  I love the teeny tiny container so I have multiples.  At $2.49 you can keep one in your purse, beside your bed, in your cosmetic bag and in your car.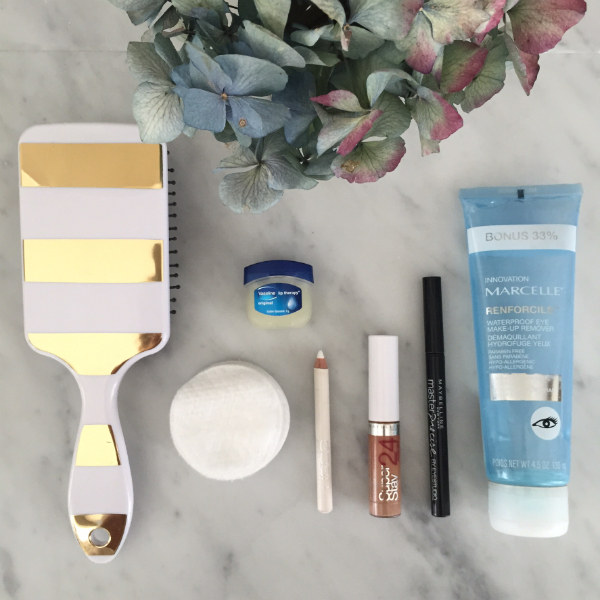 I'm pretty obsessed with this gold brush too!  Pretty things just make me happy!
Do you have any fave drug store beauty buys that you use every day?