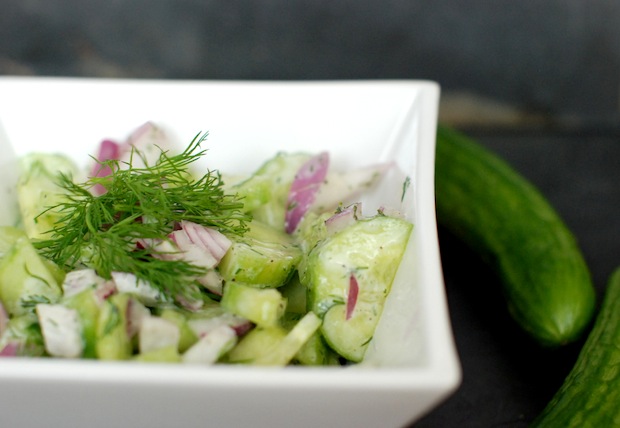 Light and full of flavour, this salad was literally inhaled by my family! There's something about a fresh cucumber salad that screams sunny days to me… and brings back memories of eating chopped cukes with vinegar as a kid. While that combo is still pretty much the bomb, i wanted to make a salad with some fresh dill that i had grabbed at the farm market. This one is yumm-o and blessedly simple to make. A little slicing and dicing and voila!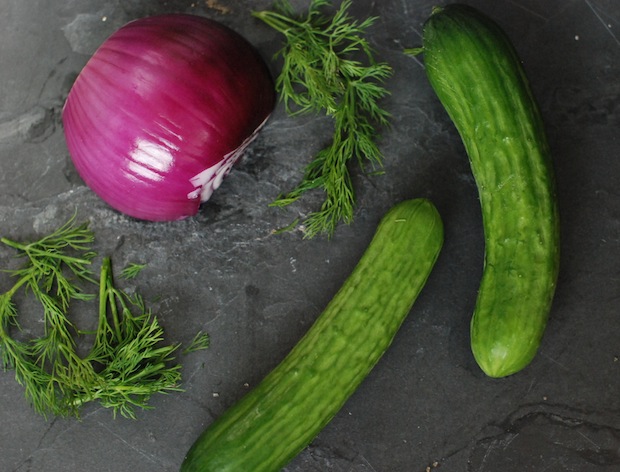 Using fresh dill rather than dried really does make a world of difference.  If you can get some, use it!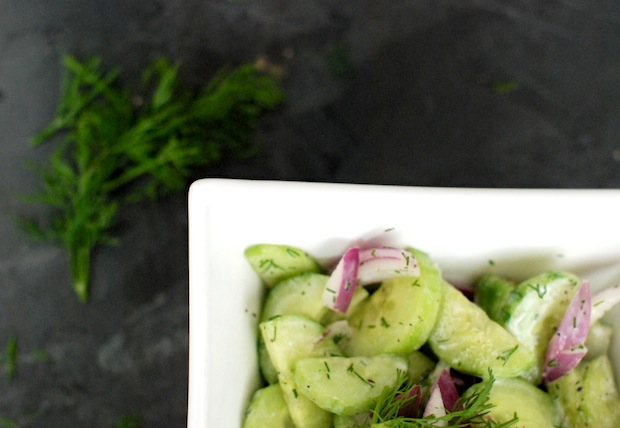 Add a couple sprigs of fresh dill to the top for a wee bit of panache!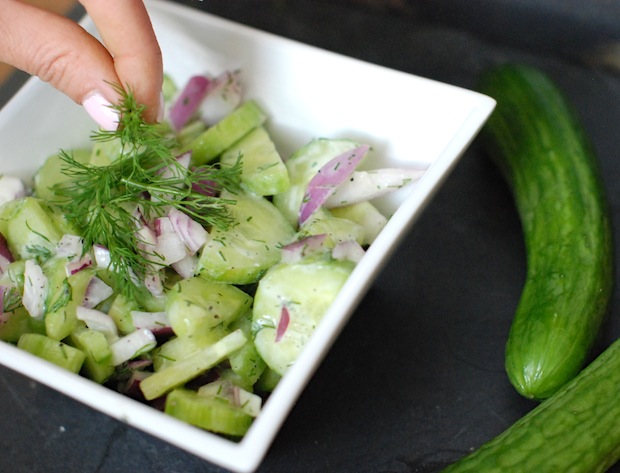 Cucumber, Red Onion and Dill Salad
Author:
adapted from Kelly of Eat Yourself Skinny
Ingredients
¼ cup white wine vinegar
1 packet Stevia (or 2 tsp. sugar) ..I used 3 drops of liquid Stevia
½ cup plain greek yoghurt
¼ tsp. sea salt
2 English cucumbers, peeled, cut in half lengthwise, sliced
½ red onion, thinly sliced
2 Tbsp chopped fresh dill
Instructions
In a large bowl, whisk together the vinegar, yoghurt, sweetener and salt.
Toss in the cucumbers, red onion and fresh dill.
Cover and chill for about 30 minutes, enjoy!