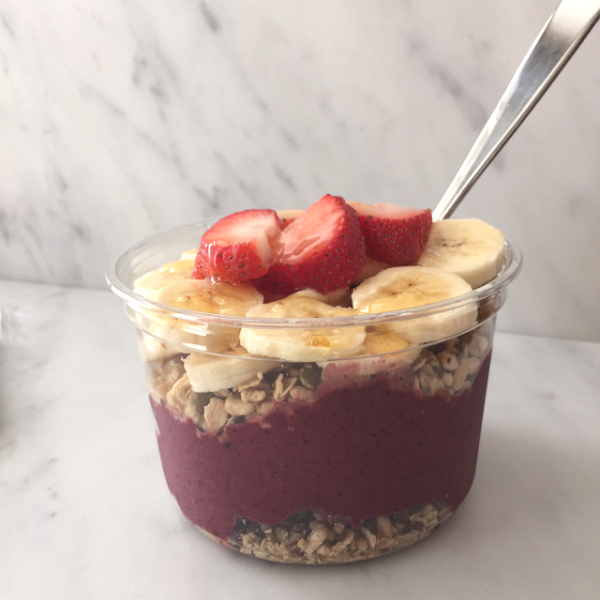 When we were away in California last summer, a good friend of mine recommended that we try the acai bowls at Nekter Juice Bar.  I tried their PB acai bowl and I was hooked…and the rest of the family too (ok, except for Mac).  An acai bowl is basically like a smoothie with yummy, healthy toppings.  But, it's dairy free. The base is usually made up of frozen berries, some sort of nut milk, protein powder or nut butter, and possibly a bit of natural sweetener.  It's chock full of nutrients and superfoods and it really does seem like you are having a treat.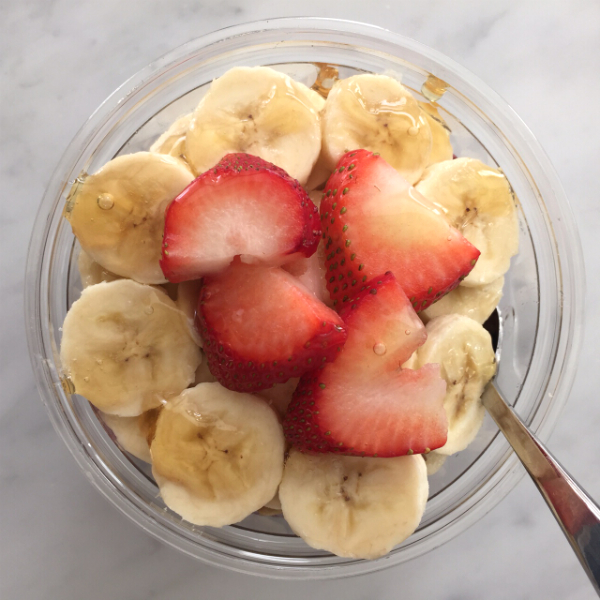 Everywhere I go, I'm on the hunt for an acai bowl.  I haven't found anywhere in Abbotsford to get one.  In Vancouver, I've found just two places…Radicle Juice and Glory Juice.  And in Seattle, Jujubeet has a few locations and they make a killer acai bowl with their homemade Paleo granola.  When we are in Palm Desert, I head to Fresh Juice Bar for my fix.  They have several locations in the Desert.  I wasn't kidding…I do sniff them out, but I still can't get acai bowls as often as I'd like to!  So, I've been experimenting at home and I think I've come up with a winner!  Jason and the girls agree!  I can't find acai puree anywhere around here, so I use Gojoy's Goji Superfruit Smoothie Booster that I found at Save-On-Foods instead.  It's basically pureed goji berries mixed with other berries and it comes in a bag with 5 individually frozen packets.

Berry Bowl
Ingredients
1 packet Gojoy's Goji Superfruit Smoothie Booster
1 cup frozen mixed berries
¼ cup cashew milk
1½ Tablespoons natural peanut butter
granola
bananas, sliced
strawberries, sliced
coconut strips
cocoa nibs
honey
Instructions
Put all ingredients in Vitamix (or other powerful blender) and blend on ice cream mode
Add some granola to bottom of bowl and spoon blended mixture over.
Add toppings and enjoy!
So, here's the deal.  This recipe is just a framework.  There are a lot of changes you can make to suit your taste buds or dietary requirements.   One thing is key…a powerful blender is a must!  You want to make sure that the seeds of the berries are pulverized so that you end up with a very smooth mixture.  If frozen acai packets are available in your area, you can use them instead of the goji ones.  For the mixed berries I used blackberries, blueberries, strawberries and raspberries.  You could also add half of a frozen banana.  I love banana, but my stomach gets angry at me when I eat them….boo!  I used cashew milk because it's really creamy, but you can also use almond milk and it's still delicious.  And you can also used almond butter instead of peanut butter.  If you like things a little sweeter, feel free to add some maple syrup or honey before you blend.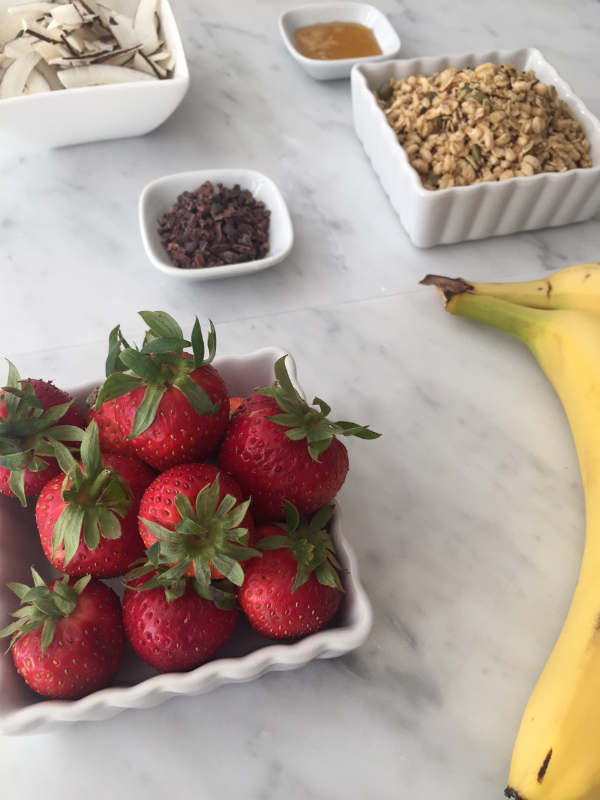 I like the use Nature's Path Pumpkin Flax Plus Granola.  It's got a nice crunch, and it's organic, vegan and non-GMO.  However, it does have some cane sugar in it.  If you are looking for a Paleo granola, you can always make and use this one.  I like to put a bit of granola on the bottom of the bowl and also add some on top, along with toasted coconut ribbons and sliced strawberries.  Other topping options are sliced bananas, cacao nibs, dried goji berries, pumpkin seeds, hemp seeds and honey.  Really, the sky is the limit…just think healthy, whole foods.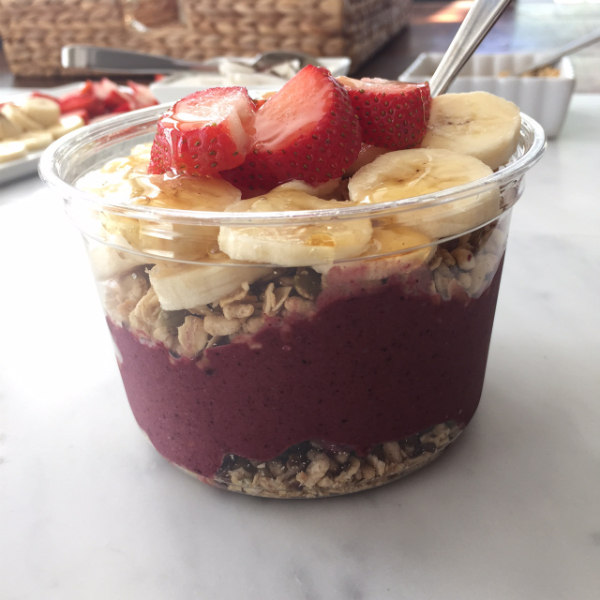 A great brunch idea would be to make a bunch of bowls and put them in the freezer and set toppings out…a berry bowl bar!  You can make the frozen part a bit ahead and put it in bowls in the freezer until you are ready to top them…perfect for a meal on the run or a super healthy snack for the kids.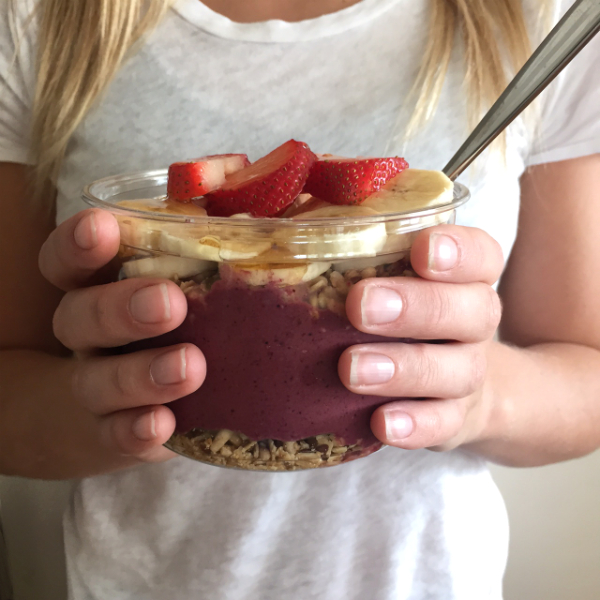 So..move over froyo…there's a new kid in town!