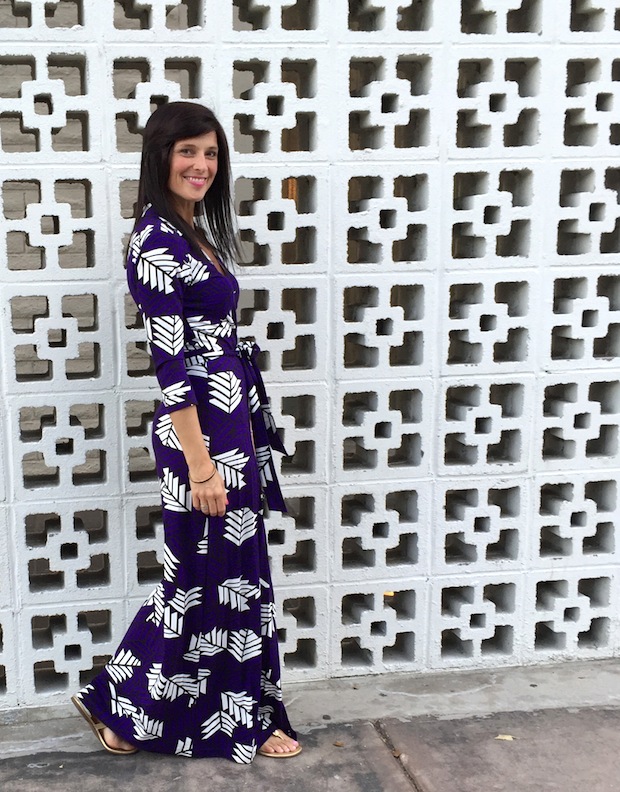 A little Del Boca Vista? Maybe. But a little of that never hurt anyone. To some, a mix of colour and pattern would be considered a no-no, especially when worn head to toe. I'm out to prove that theory wrong with the belief that you can pull off both colour and pattern with a well cut and constructed dress.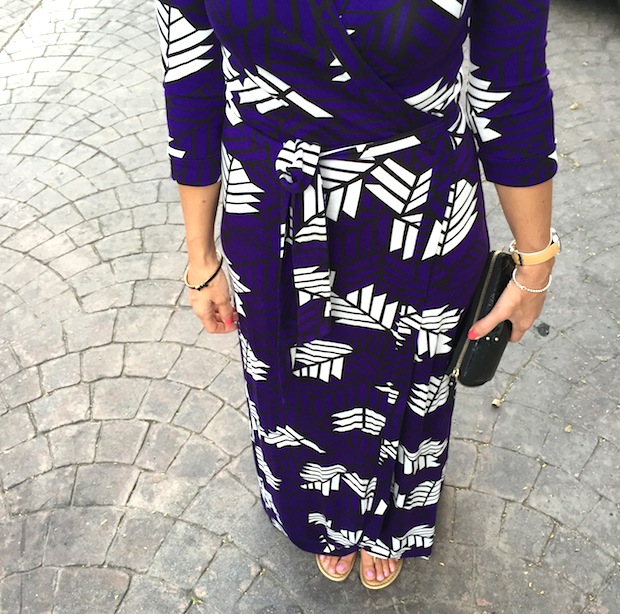 Diane von Furstenberg is well known for her iconic wrap dress. She has been creating these beautiful and universally flattering pieces since 1974. 40 years later, there have been both art exhibits and books devoted entirely to the DVF wrap dress…that qualifies them as a serious classic. What i love is that the silhouette has remained virtually untouched over the years: long sleeves, v-necks and form-fitting jersey fabric. What has evolved are the prints.  DVF has kept the patterns and colours vibrant and fresh and new every season. The beauty of the jersey wrap dress is both the appealing way that it flatters a figure and the ease with which you can wear it. This is, in my opinion, a winning combination.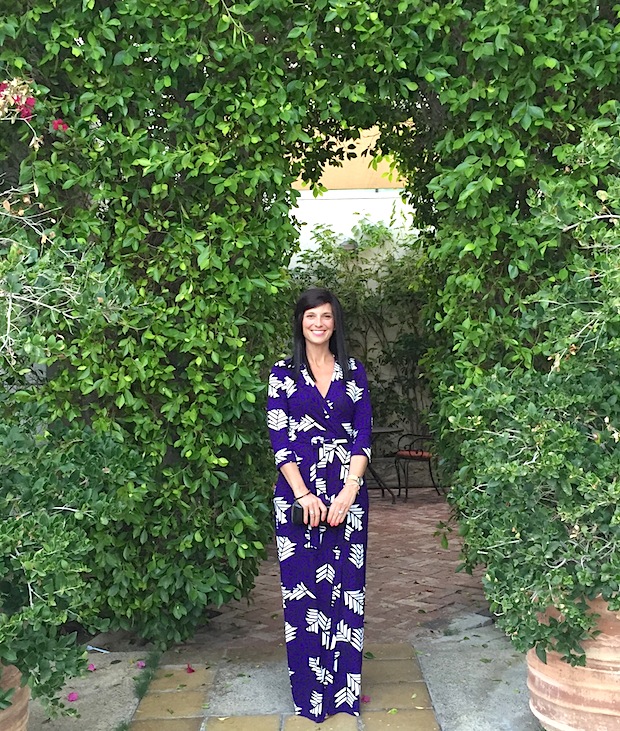 I was attracted to this maxi version of the DVF jersey dress… i love wearing maxi dresses. It's like you're secretly getting away with wearing pyjamas for street wear. I envision wearing this on a hot summer evening after spending the day in the sun…are you following my thinking?? Summer is coming..yes!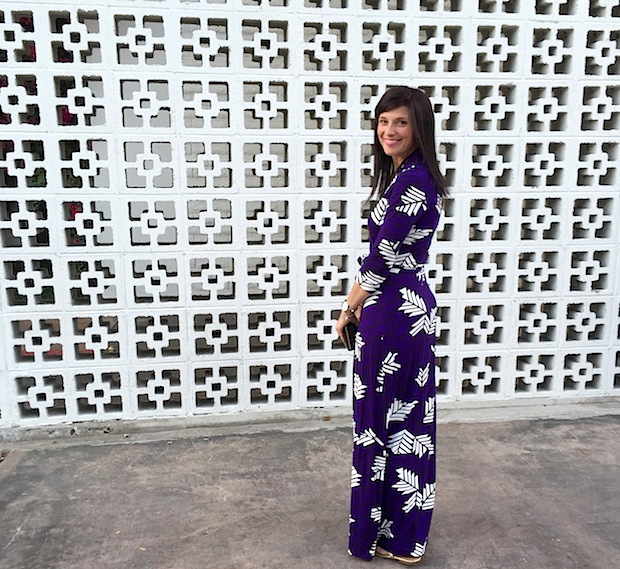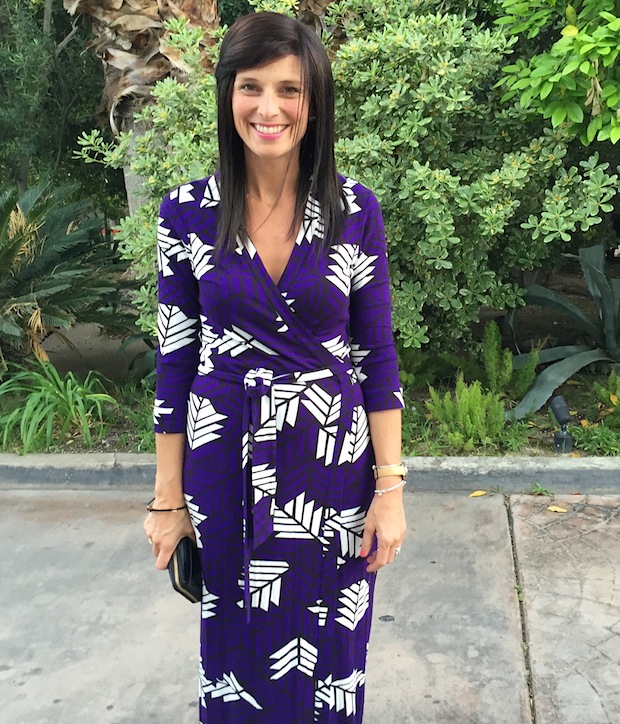 i recognize that some may raise their eyebrow at the price tag.. point taken. But…this is what i would call an investment piece. Which is why i mentioned that the DVF jersey wrap has been loved by women for over 40 years. 40 years! What other pieces in your wardrobe can you say would stay current for that length of time?  I've also included links below that sport some sales on these dresses. I was lucky to find my maxi on vacation at a DVF outlet…a good deal always makes things a bit sweeter, wouldn't you agree? xo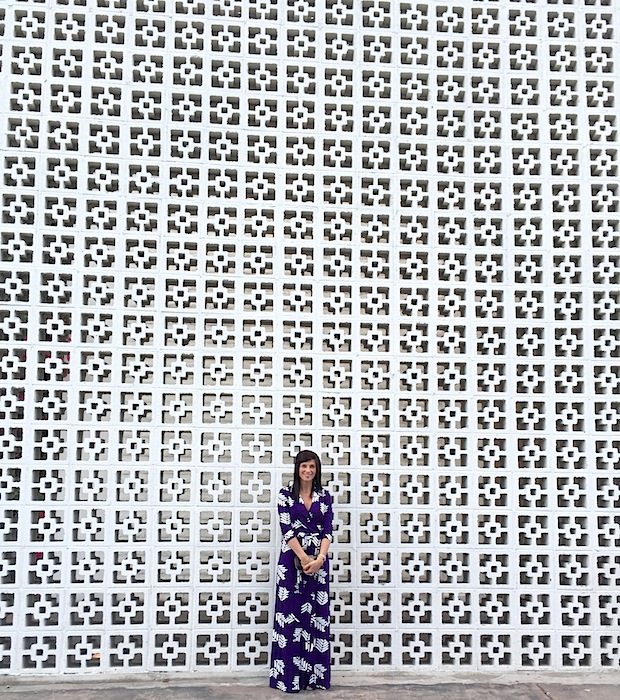 | Dress , similar here and here | Sandals | Wallet old, similar here | Silver Bracelet | Black Bracelet |