Some fashion comebacks should really be "go-aways" forever…there are some that i refuse to even entertain. If parachute pants, mom jeans, culottes or rat tails come to mind, you're definitely pickin up what i'm puttin down.  One resurgence, on the other hand,  that i'm feeling is pretty on point is the jumpsuit. Not the Bee Gees all white ensembles…no words for those babies…but instead, one pieces that are cut well and drape right. Typically jumpsuits can be tricky but i have a couple of tips that might help you in your search…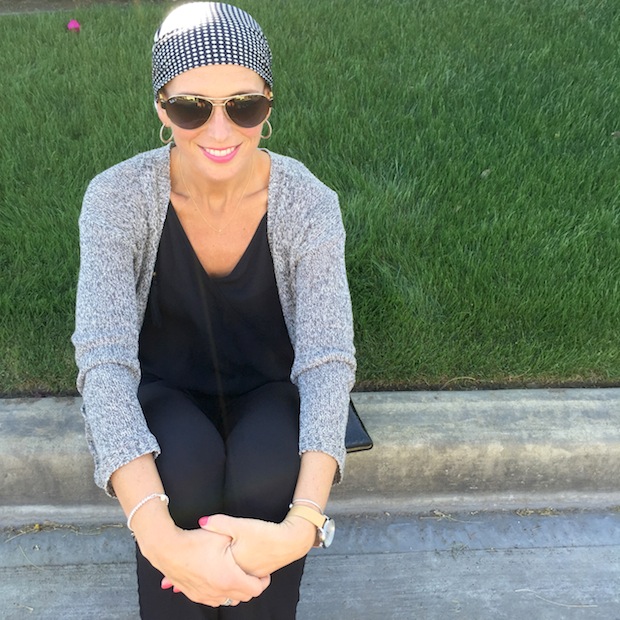 Look for a dark, solid fabric. Patterned fabrics all over your body are more risky in general. Black or navy solids can camouflage areas you don't want to bring attention to and allow the cut of the garment to instead bring attention to areas you do feel more comfortable with.  For example, the V-cut front (and back) on the top of this jumpsuit narrow your frame.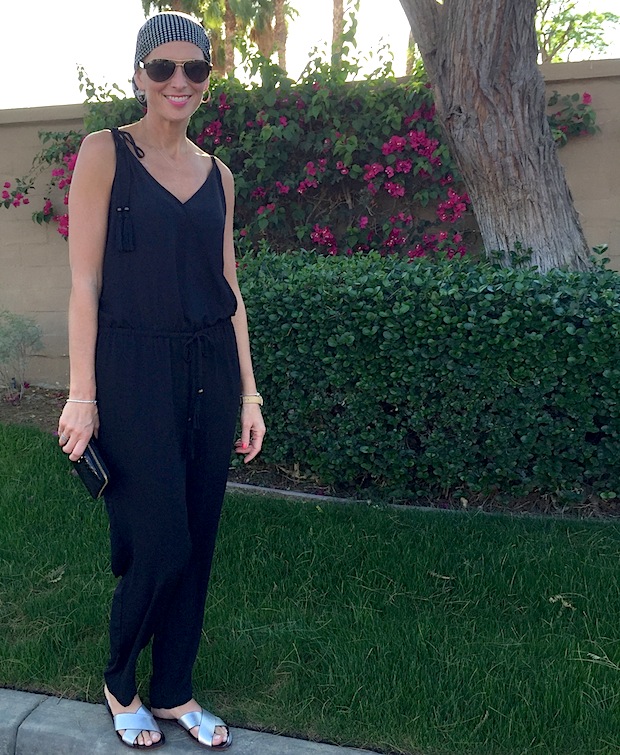 Choose a fabric that creates a "drape".  This jumpsuit is made of crepe de chine, which is both fine and light.   The weight of the crepe allows it to drape well and move freely but not sloppily. The end result is a slimming effect. From a practical standpoint, this fabric is incredibly comfortable which to me translates into wearability. i can wear it all day and into the evening with the quick switch of flats to heels.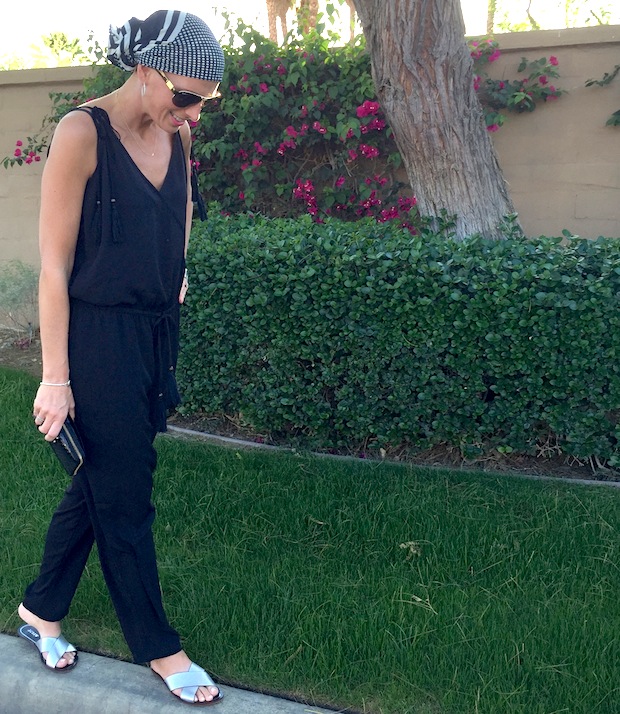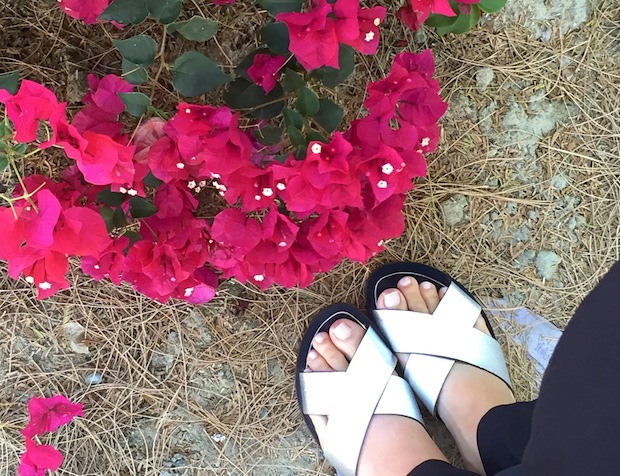 Hair or no hair, it's kinda fun to channel the iconic Audrey Hepburn look by wearing a scarf as a headdress. Pam and i have experimented with some different ways to tie them…and who knows? Maybe it'll become my signature look!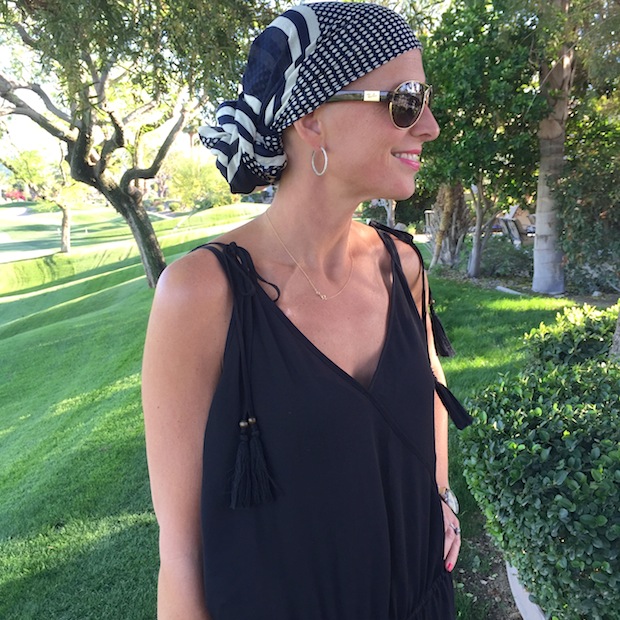 One last tip on making a jumpsuit more wearable is to pair it with a sweater or blazer. If you're wanting to take baby steps into the trend, throw on a sweater/blazer that visually gives you a "break". This will transform the jumpsuit into more of a top and bottom look. On a side note, this allows you to give your jumpsuit a completely different look, which makes it a perfect travel piece.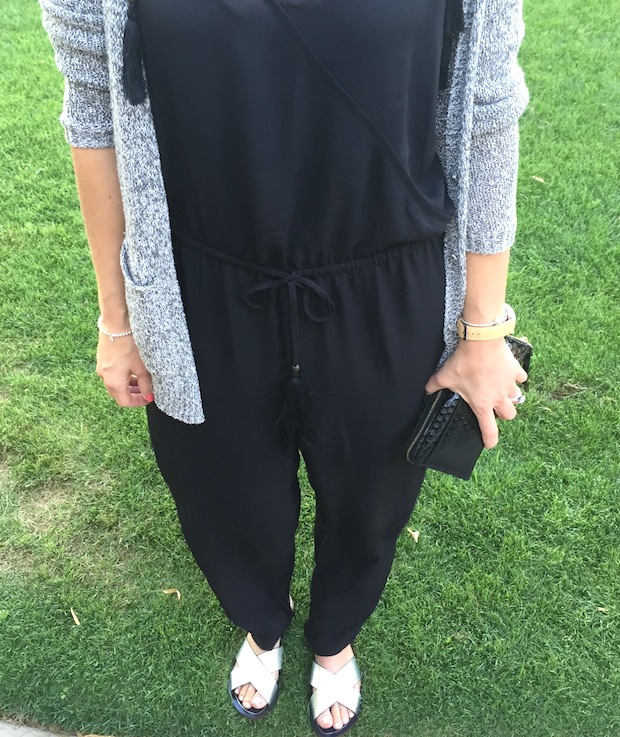 Outfit: Jumpsuit (25% off Now!)  | Flats | Scarf  (30% off Now) | Sweater old, similar here and here | Wallet old, similar here | Sunglasses |