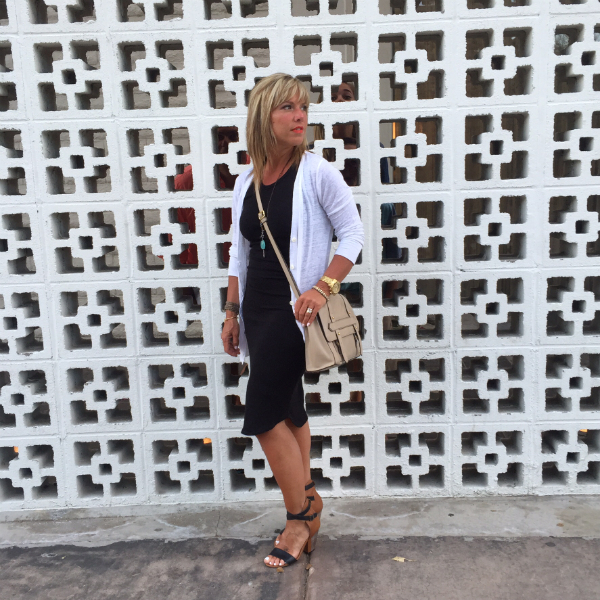 So, I wasn't going to do this post as my lovely fam photo bombed every pic that I took in this outfit!  But a few friends said that I should post it anyways.   When I look at the pictures, they do make me laugh!  Really, I was quickly taking pics before dinner when we were on Spring Break…I guess I kinda asked for it.  First world blogger problems!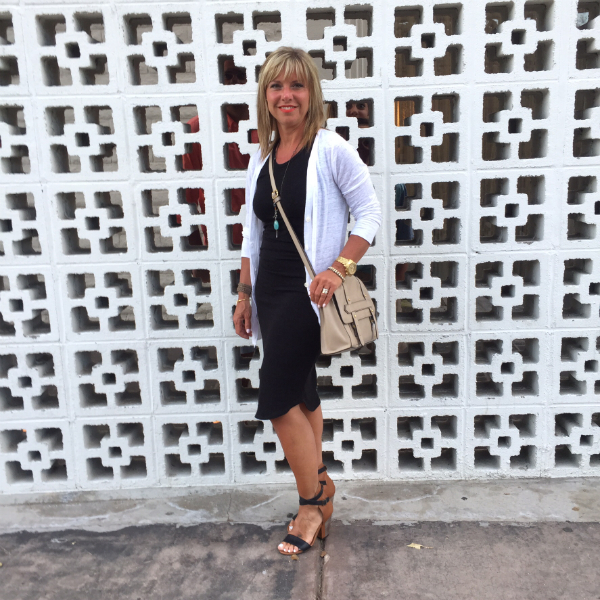 Anyways, I find that jeans tend to be my constant go-to.  I did get this dress from Aritzia before we left for Palm Desert.  It's super comfortable and a classic shape.  I'm short, so I pull it up about it and let it rouchea bit at my waist, so it's great for all heights.
I layered with a light linen cardi.  It would also look great with a chambray shirt or a jean jacket.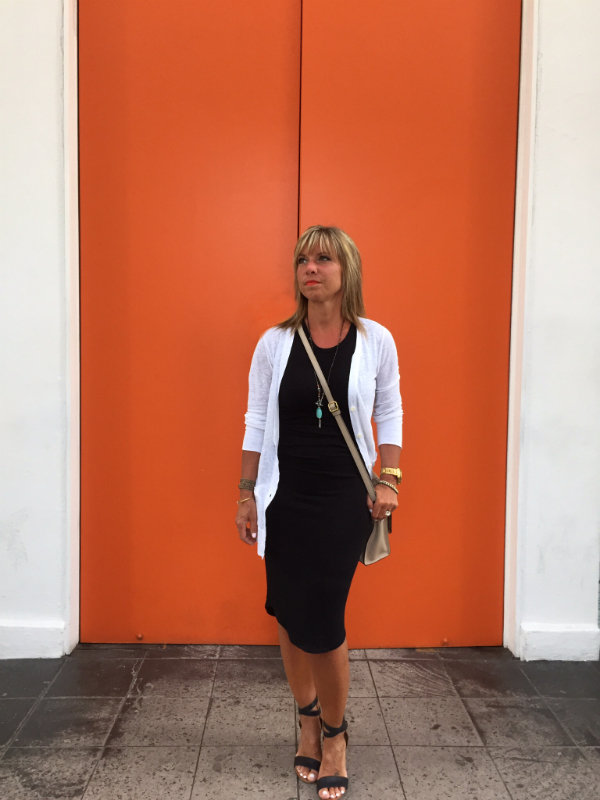 I dressed up the look with heeled sandals.  You can dress is down with flat sandals and if you are really brave, you can wear some sneakers with it for a more of the moment athletic look.  This is tougher for me to pull off with shorter legs, but my tall friends…go for it!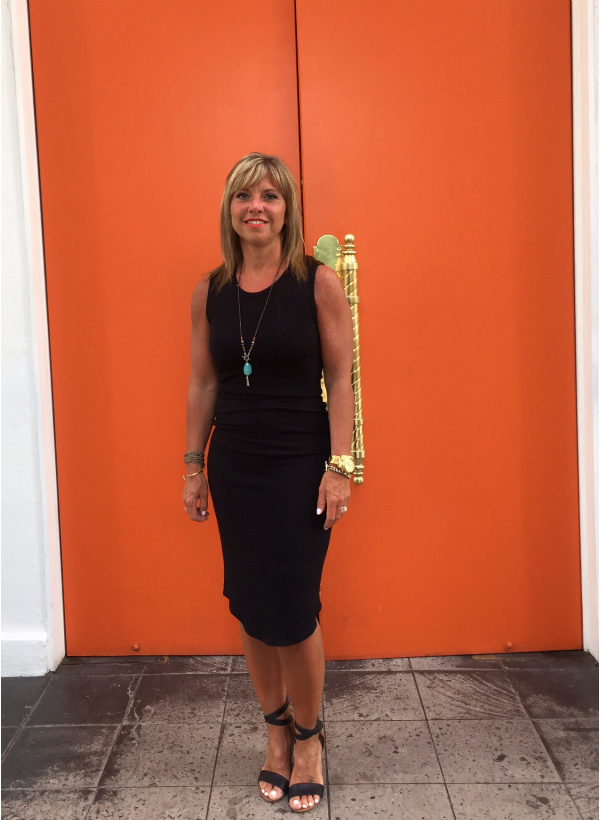 I finished off the outfit off with a messenger bag that's on a super good sale (regular $335 down to $120….yes!!!).  This dress looks a little more dressed up than jeans, but just as comfortable…seriously!
Outfit Deets: | Dress | Cardigan similar here | Shoes similar here here and here | Necklace similar here and here | Messenger Bag | Lip Color