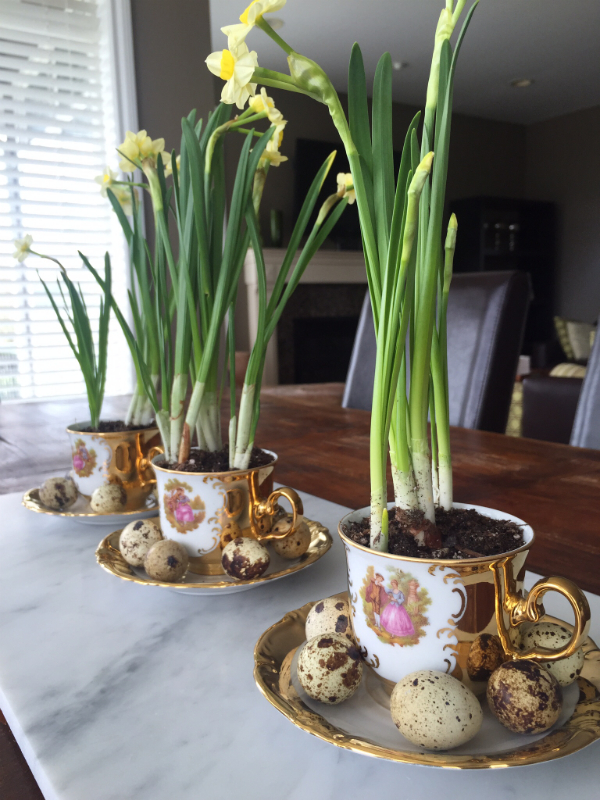 I've been cruising Pinterest for some Easter table decor ideas and have been pinning inspiration here.  I've said it before, but I truly am craft-impaired so I like things that are simple and easy to do!  I really love the idea of using vintage-y tea cups.  I've used them before on my Easter table here.  This year I kept it very simple, using them as containers for live daffodils.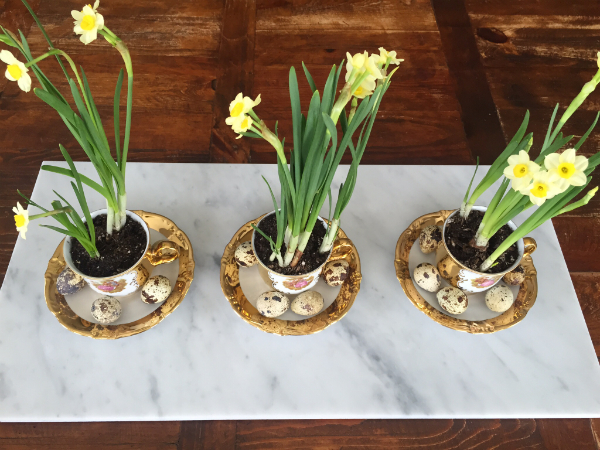 I just bought a few potted daffs and broke them apart.  I put one or two bulbs, depending on the size, in each cup and filled around them with the excess dirt.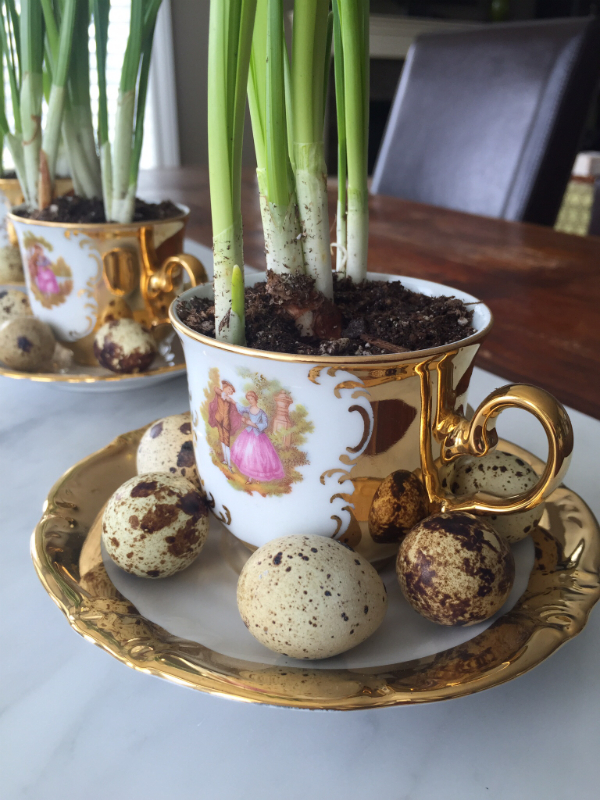 I love speckled eggs. I bought a 2 dozen carton of quail eggs from Superstore.  I hard boiled them and let them cool.  The shells are quite fragile so I did lose a few in the process.  I love how they look aged and suit the antique tea cups.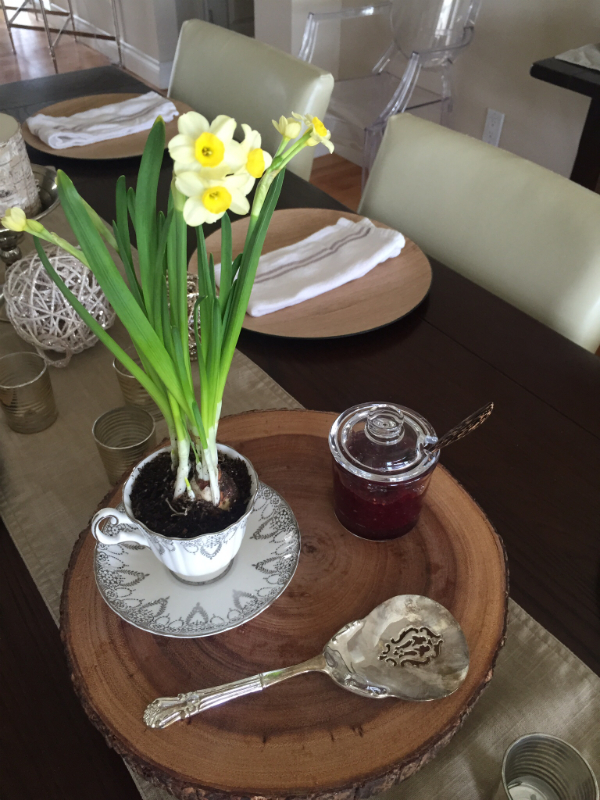 You could easily use mismatched cups for an eclectic look.  You can display just one with other pieces or make a grouping.  Or place a few throughout your house.   I used a very old one from Jason's Oma on my dining room table.  I like the juxtaposition of the refined tea cup with the rough, organic wood pedestal.  And I love that the cup has sentimental value.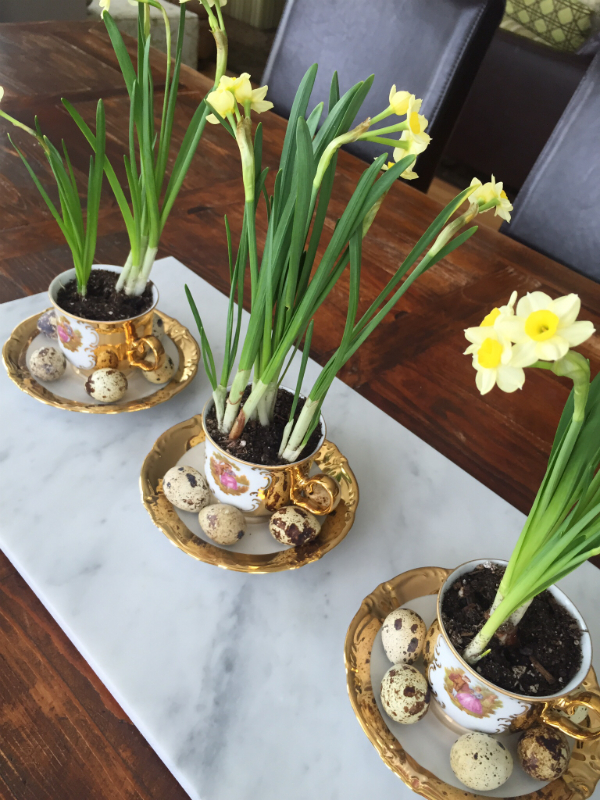 So dig deep into that china cabinet or borrow some old tea cups from your mom, aunt or grandma and you're on your way to an easy and meaningful Easter centerpiece.  Fill them with potted daffs or other spring flowers like tulips, crocuses, or hyacinths.  Easy, right?