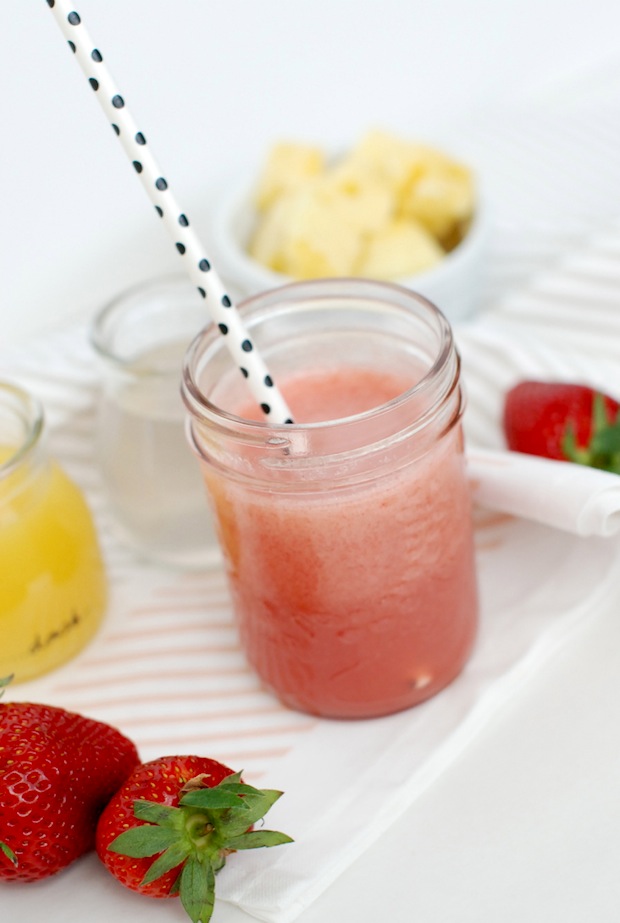 Who knew a blender could be so life changing? Sounds ridiculous doesn't it? But after making the leap and investing in a Vita-Mix, we pretty much have a fully operating Booster Juice in our home. i'm happy that it's not just me who is putting it to good use. The kids are on board. Whether it's making smoothies, crepe batter or soup we are happy blenders.
In the midst of my medical treatments, i have found a great way to get a bunch of good stuff into my belly is making a fully loaded smoothie. The mornings are my green smoothie, the exact one Pam posted here from Oh She Glows. It's a perfect start to the morning as it is smooth and filling and gentle on the tummy. I love it.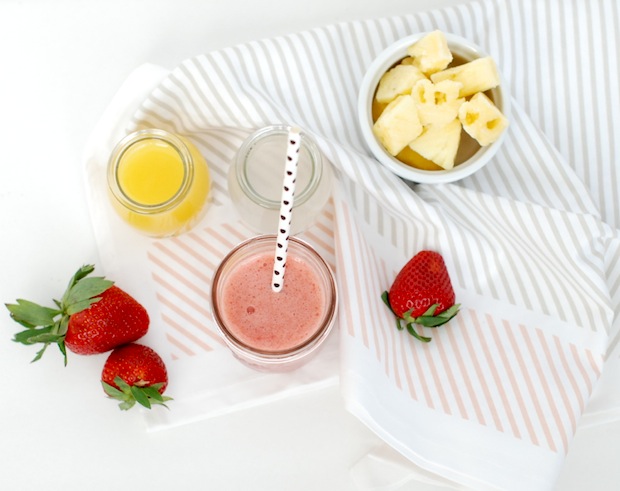 In the evenings, i like to make another smoothie…this one a bit more refreshing. i've been playing around with different combinations, and that really is the great thing about smoothies. You can use what you have on hand..the combinations are limitless. Strawberry and pineapple are two fruits i love and i've been making this on repeat.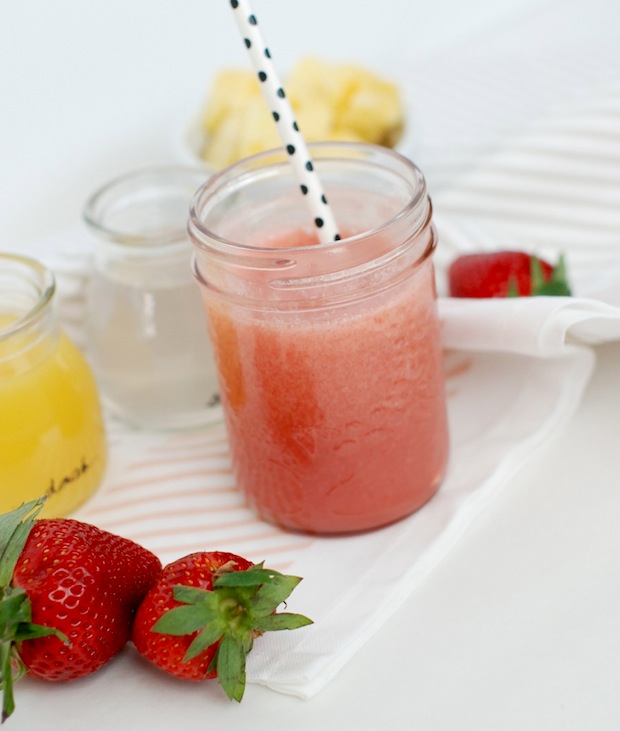 Coconut water is a one of my favourite "bases" for making a smoothie. It aides in good digestion, cleans your skin from the inside out and boosts your hydration, which is good for someone like me who struggles with that. Little side note, coconut water is infinitely more hydrating than sports drinks so ditch the gatorade…
I tend to stay away from most juices in general but OJ is what adds to the refreshing quality of this smoothie..read the labels! Pick an orange juice that has no added sugar. Just one hundred percent orange juice. Or, if you're feeling ambitious, cut up oranges and add them for added freshness.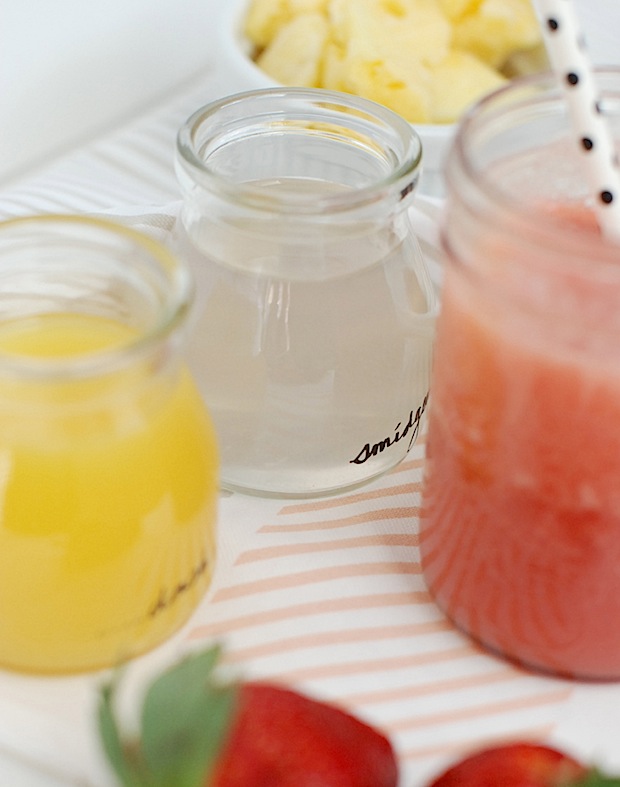 Strawberry Pineapple Smoothie
Ingredients
1/ 2 cup coconut water
½ cup orange juice (no added sugar)
½ cup fresh strawberries
½ cup frozen pineapple
4 ice cubes if using all fresh fruit
Instructions
Combine all ingredients and blend until smooth.