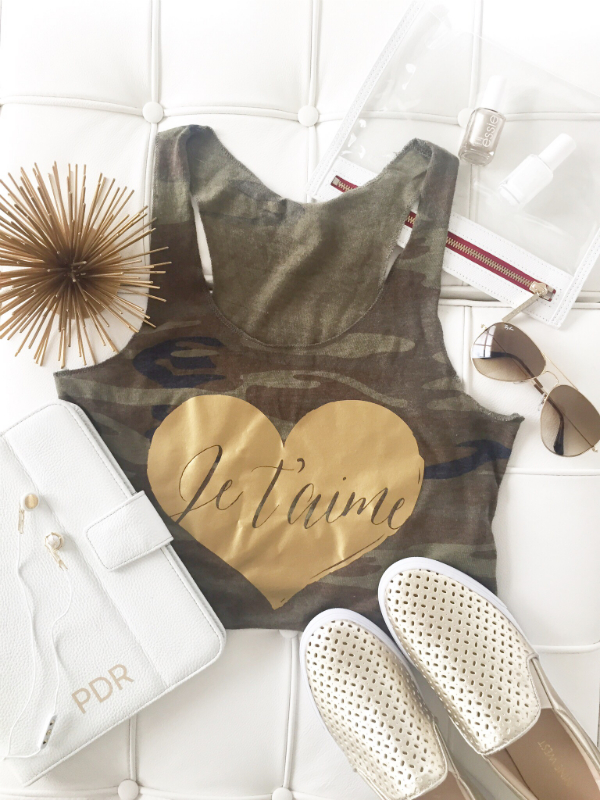 Spring break is just around the corner, and I know that in our neck of the woods, a lot of people, including moi, head down south for some sun.  I started to think about packing and right how I'm loving pretty much anything white and gold..with a dash of camo thrown in!  Here are a few of the essentials I'll be packing for my vacay down south!  Truffle's clear and leather bound cases are great for those travel sized-liquids and make them easy to pull out for the x-ray machine. Aviators never go out of style and I love how light they are.  Gold and white ear buds…pretty, functional and compact!  Gold sneaks…work as a neutral so they will go with anything you pack.  And they are super comfy for those travel days.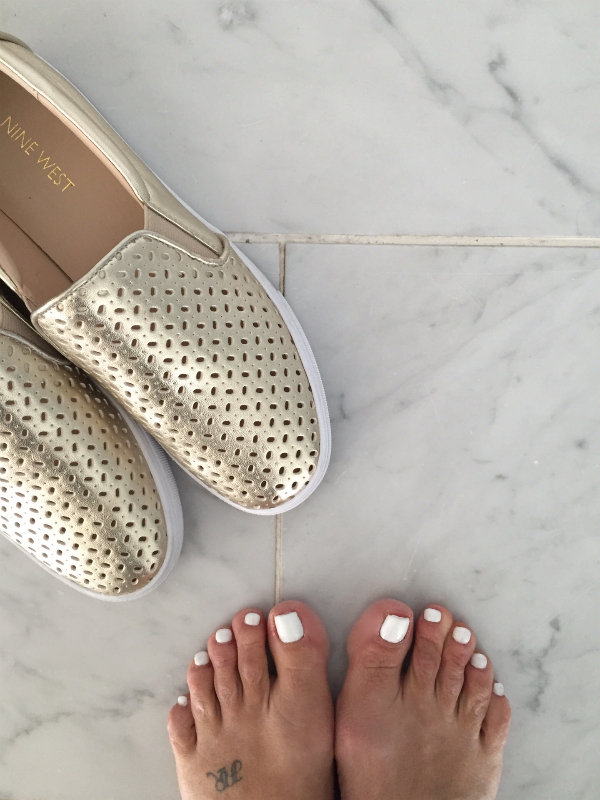 I'm loving a white pedi right now.  It would look even more lux with gold french tips.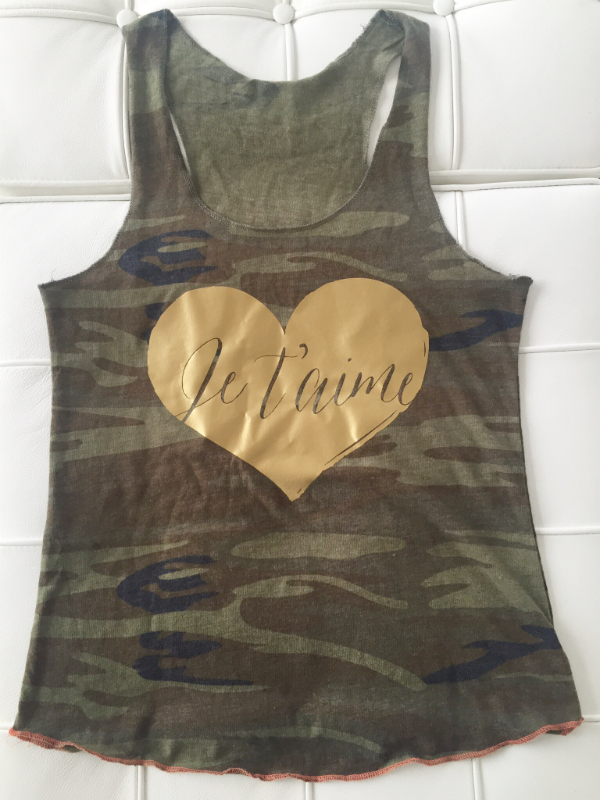 And we do have a limited number of Je t'aime camo tanks in stock in case you forgot to order yours!
Vacation Essentials
Je t'aime Camo Tank here | Nine West Sneakers from Winners, similar here, here and here
 Frends Ella Earbuds here and here | Truffle Clarity Clutch | Ray Ban Original Aviators
Essie Nail Polish in "Blanc" | Essie Nail Polish in "Good as Gold" | Custom Leather iPad case