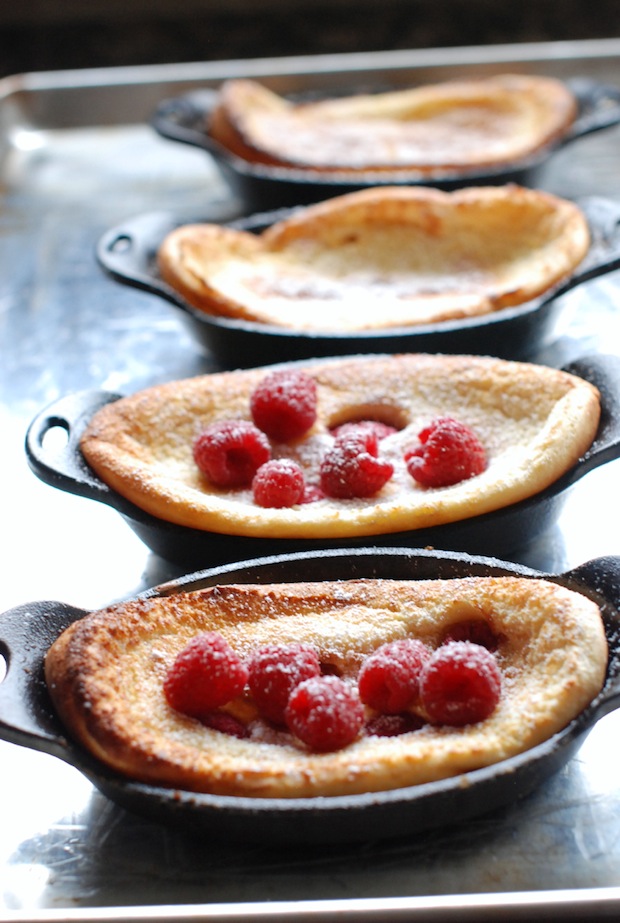 I made these cute little guys a couple weeks ago for my Breakfast in Bed post and they have become a favourite in this house. So easy and so yummy, it's a no-brainer to get you popular in short order.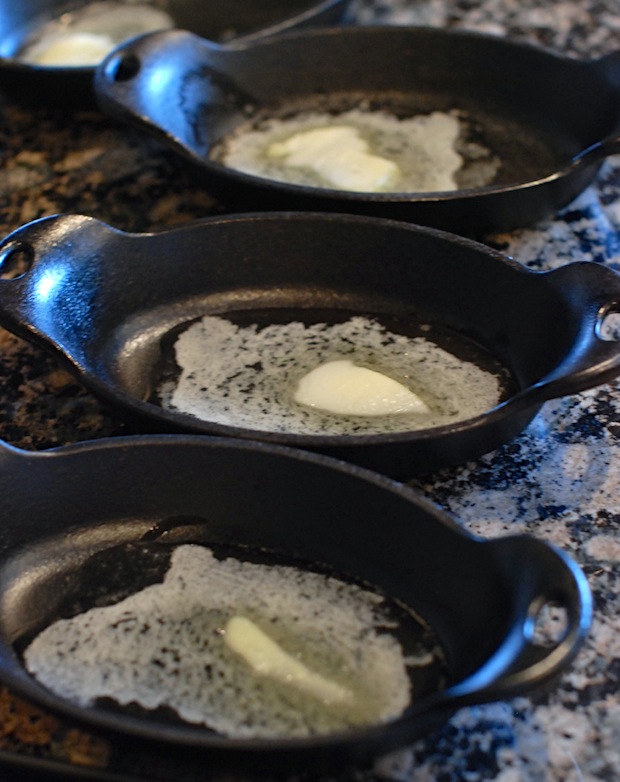 Why is it that everything small is just so much cuter? And why is that food could be cute? True and true to this dish! These wee cast iron skillets were pretty much made for this dish. But, alas, no fear if you don't have individual baking vessels. A large skillet served family style works just as well.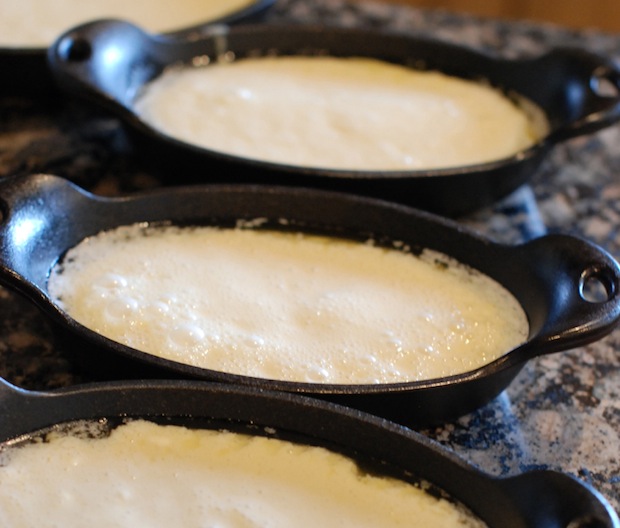 Make them plain or pop in some fresh raspberries. Personally, i think the berries just bring it to the next level, but some of you (and some in our house) are purists at heart.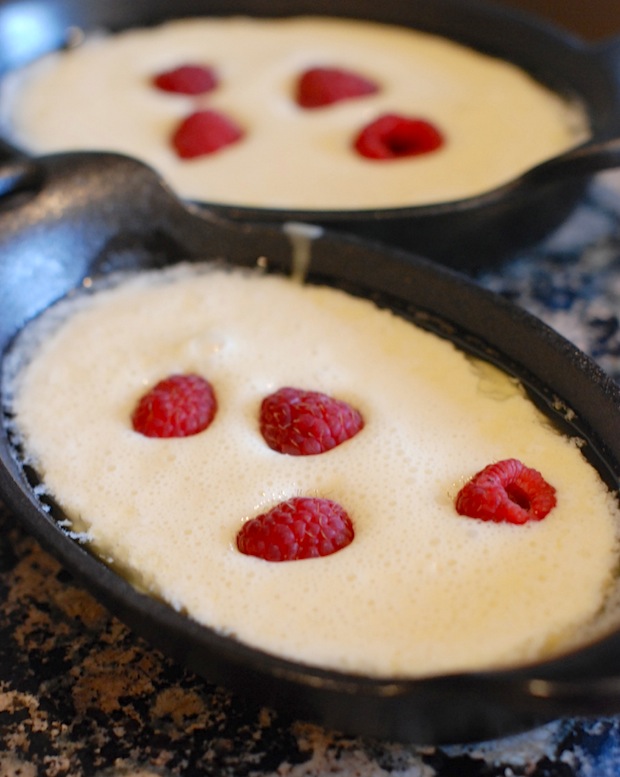 A simple dusting of icing sugar and syrup if you choose. Rustic and simple.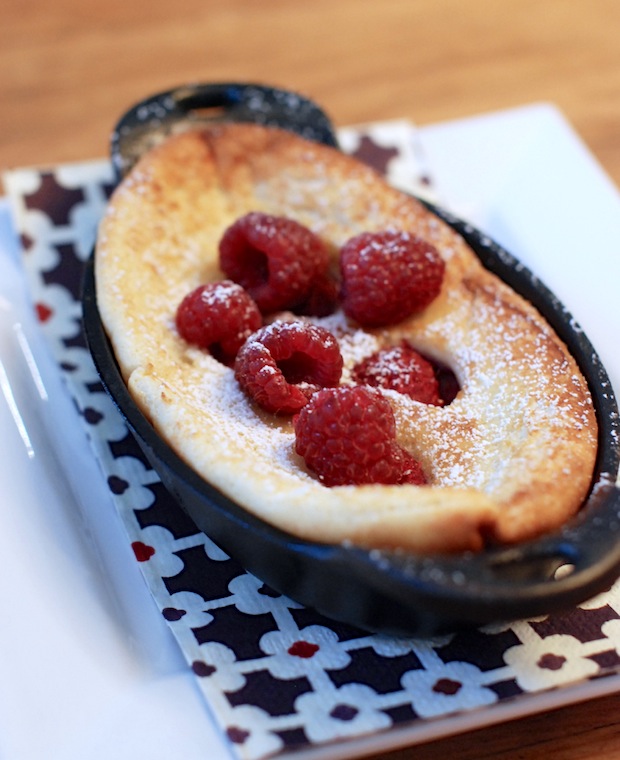 I'm already thinking that this will be on the menu for Easter brunch. Make the batter the night before to keep brunch prep easy and quick. Love recipes like these…

Raspberry Dutch Babies
Author:
Mary of Chasing Some Blue Sky
Ingredients
4 tsps butter, cut into one tsp slices
1 cup flour
3 tablespoons sugar
½ tsp finely grated orange zest
¼ teaspoon kosher salt
1 cup milk
2 large eggs
2 large egg whites
1 tsp vanilla extract
9 oz fresh raspberries, gently washed
Instructions
Preheat oven to 425 degrees. Place 4 individual sized cast iron pans in oven to preheat. (or one 10 inch cast iron skillet)
Place the flour, sugar, salt, milk, vanilla, eggs and zest into blender and process for 30 seconds. Let rest for 1 hour at room temp or overnight in refrigerator. (If refrigerating, allow batter to come to room temp prior to baking)
Carefully remove hot pans from oven and place 1 tsp of butter into each. Swirl to melt.
Carefully pour the batter into the preheated skillet. Sprinkle with half of the fresh raspberries
Bake on the middle rack of the oven for 15-20 minutes or until the edges are puffed and brown.
Sprinkle with remaining fresh raspberries and dust with powdered sugar before serving.