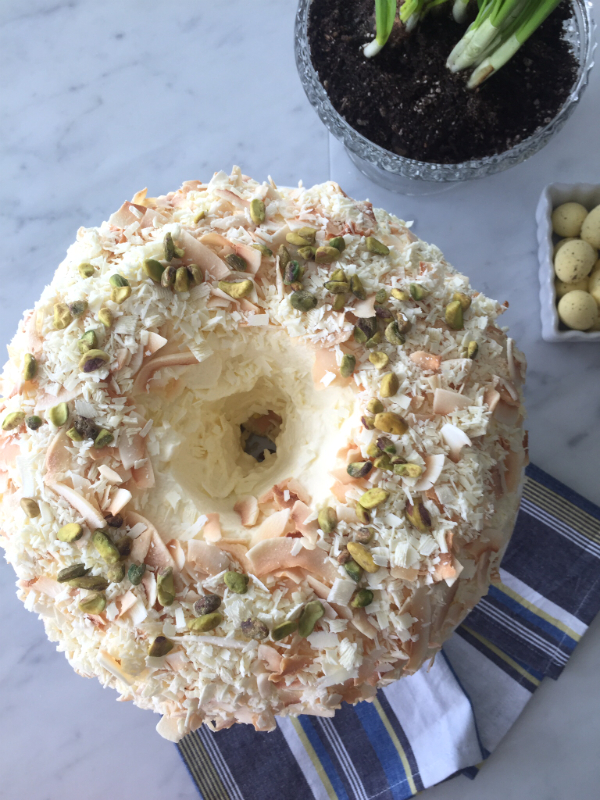 Easter is just around the corner, and I'm finding myself going a bit hair straight back.  April is one of the busiest months of the year for our family.  Between four dance competitions, spring hockey and extra hockey training, I'm finding myself with limited time to prepare for Easter, but for me, it's one of the most important holidays of the year.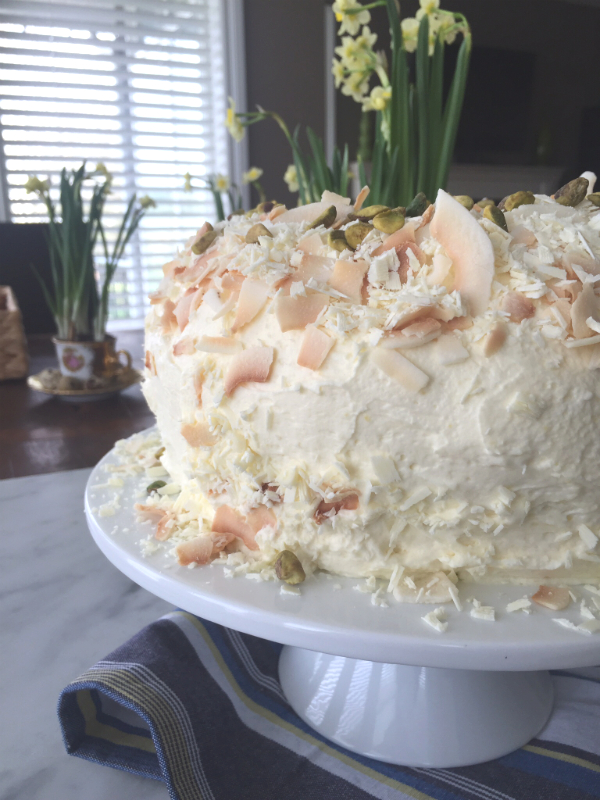 So, I'm breaking my unwritten rules and I'm making a dessert with a cake mix and instant vanilla pudding!  I went way back to a recipe that a friend passed along to me when I was first married and a I tweaked the flavors a bit.  I'm thinking that some of you must be in the same boat as me, so I'm throwing you a life line! This is a super quick and easy dessert to make…and you'll look rather fancy.  I won't tell if you don't!

Lime Coconut Pistachio Cake
Ingredients
1 golden or white cake mix
½ cup vegetable oil
4 eggs
1 cup warm water
1 - 102 gram package instant vanilla pudding
juice of one lime
zest of one lime
3 cups whipping cream
1½ -102 gram packages instant vanilla pudding
1½ cups 2% or whole milk
⅓ cup pistachios, shelled and raw
1 cup toasted coconut ribbons
white chocolate curls
Instructions
Preheat oven to 350 degrees.
Mix the cake mix, oil, eggs, water, instant vanilla pudding (just the powder), and the lime juice and zest together using a mixer for about 2-3 minutes until smooth.
Pour into greased bundt cake pan.
Bake for 35-45 minutes.
Let cake cool and then freeze for a few hours or overnight.
For the filling, whip the whipping cream.
Mix the package and a half of vanilla pudding with the milk. Let it set up. It will be very thick.
Fold the whipped cream and pudding together.
Cut cake in half.
Fill the middle of the cake and sprinkle with shelled pistachios.
Use the rest of the filling to cover the outside of the cake.
Top with toasted coconut ribbons, shredded white chocolate and remaining pistachios. Pat into the sides as well.
If not serving immediately, store in the refrigerator.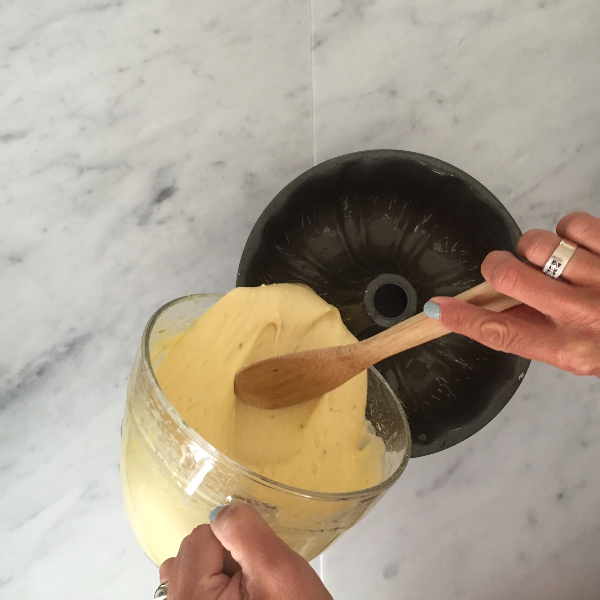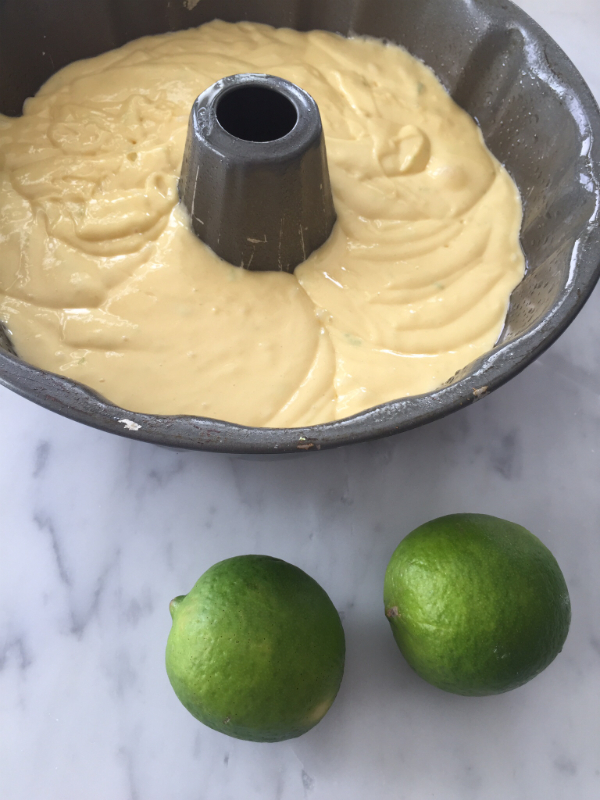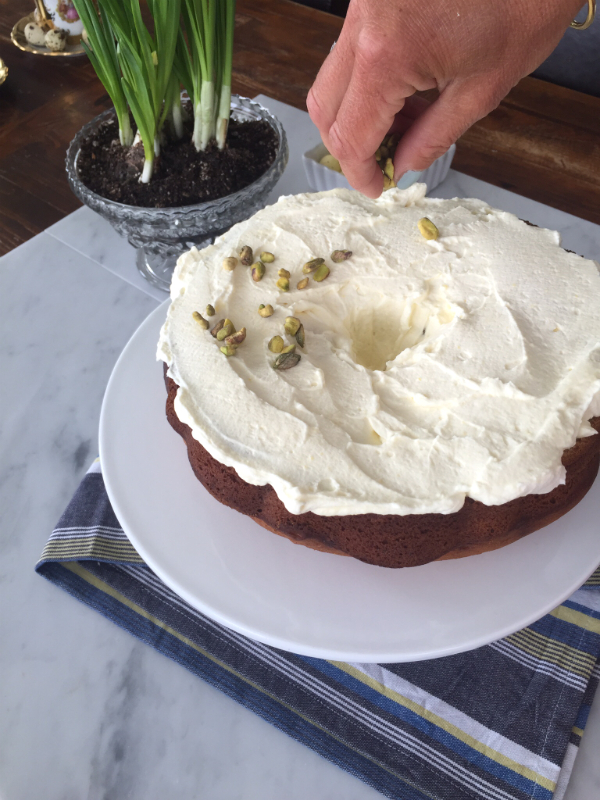 A couple of notes….
I used unsweetened toasted coconut ribbons.  If you can't find toasted, you can toast them yourself in a frying pan on the stove.  Just watch the coconut closely so you don't burn it.  Another option would be to used sweetened coconut chips, like Hippie Chips or Joe's Tasty Travels Coconut Strips  from Walmart.
I used a 100 gram Lindt white chocolate bar and made curls with a vegetable peeler.
In the original version of the cake, I used crushed up Skor bar instead of the pistachios, coconut and white chocolate.  Another super yummy version!
Enjoy…and don't stress!