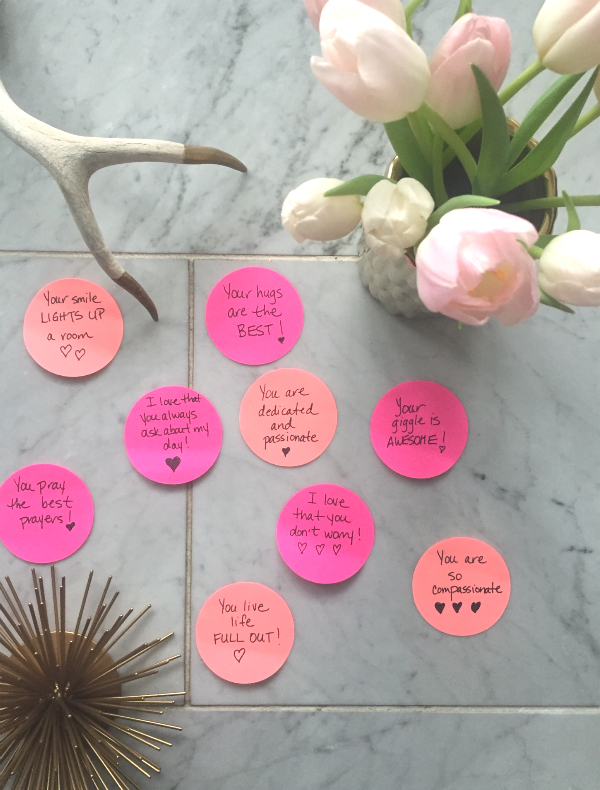 When it comes to Valentine's Day often it's the little things that mean the most. I don't get it, but chocolate isn't it a big thing in our house…with the kids that is and that comes from Jason's genes…NOT mine!  Laurel and I have been pinning lots of sweet Valentine's ideas you can do yourself that don't cost a lot but are so personal over on our Pinterest Valentine's board.  A few years ago a friend of mine wrote something about her kids that she loved about them or appreciated about them on a post-it note every day in February.  She found those post-it notes a few years later in her son's room…he had kept them!  I so love that and it inspired me to do it!  Ok, I didn't start on February 1st…I had good intentions…but even it you start on Valentine's Day, you can give your kids and your significant other two weeks of encouraging notes.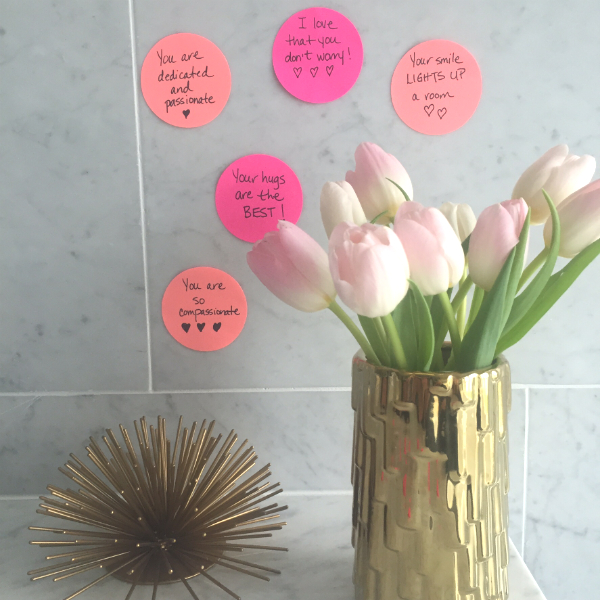 I write the post-its at night and put it on each of their bathroom mirrors after they've gone to bed, so they see it first thing in the morning!  I'm hoping they will keep them up and I can create a heart of post-its by the end of the month.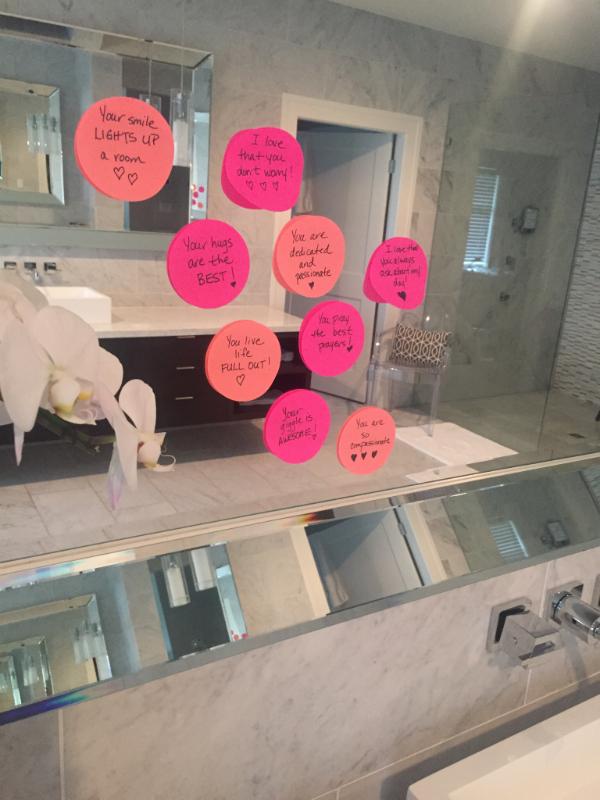 You could put them on their wall or on their bedside table each night  Or you could start writing notes and post them all in a heart that they would wake up to on Valentine's Day.
All you need is some post-it notes, a sharpie and some "thinking time" to really make someone's Valentine's Day special and to give them a boost that will last for weeks!